Have you stumbled upon a company called Ascira and you are wondering whether it is a legitimate company?
I have spent a lot of time doing research on Ascira, and in this article, I am about to reveal everything I have learned about this firm.
In a few minutes, you are going to find out what is the Ascira all about, as well.
Jump to:
And let me let you right off the bat, there is something shady about this company.
What does it mean?
Is Ascira a scam?
We are going to find out.
Disclaimer
Please note, that I am not a member or an affiliate of Ascira.
This review is based on research and information available online in the public domain.
Any recommendations and conclusions are only opinions and may not apply to all persons or situations.
Ascira Overview
Name: Ascira
Website: www.ascira.com | The website has been changed to www.asciraglobal.com, and then back again to www.ascira.com
Price to Join: $199 – $4,999
Recommended: No
Ascira Review – Summary
Ascira is a multi-level marketing (MLM) company established in 2020. It succeeded a previous MLM company that unfortunately turned into a pyramid scheme. Since the same individuals founded both companies, there is speculation that Ascira might follow the same path.
The CEO's past is somewhat unclear, which raises concerns, and I would advise against joining Ascira.
Instead, consider investing your money in quality education, one of the most beneficial investments you can make. Look for a platform that not only provides valuable knowledge but also practical tools and resources.
A much more reliable alternative I'd recommend is Forex Signals, an educational platform established in 2012. It offers trading signals, an active trading room, and direct coaching access.
Forex Signals is perfect for beginners and intermediate traders who are looking for high-quality trading education.
What Is Ascira?
Ascira is a new MLM company that deals with education and traveling.
On March 1st it was the pre-launch of the Ascira Academy.
The second program Ascira is about to offer is called Ascira Smart Travel and it should be available by June.
Regarding Smart Travel, unfortunately, the timing was not very fortunate, because of the lockdown that was going on throughout the world.
But it is getting better and it is possible to travel again.
This means, that people will want to have a discount, and Ascira seems to be one of a few successful MLM that offers that.
At least, it is presented that way.
Here is their official video:
The corporate headquarters is in Singapore. The address is 68 Circular Road.
It is probably just a small office according to google maps.
Ascira Website Information
The way Ascira keeps changing its domains, like from www.ascira.com to www.asciraglobal.com and back to www.ascira.com, makes me a bit skeptical about their transparency and legitimacy.
And you know what adds to my doubts?
The website traffic seems a bit unusual, which raises questions about whether Ascira is really legit or not.
Let's take a look at the comparison of organic traffic between the original website and asciraglobal.com, which was up and running from July 2021 until the end of 2022.
Interestingly, it seems like the original website (ascira.com) is gaining attention once again.
But, here's something worth noting:
the website isn't even secure because it uses HTTP instead of the more secure HTTPS.
That lack of security just adds to the whole transparency issue surrounding Ascira.
Concerns about Ascira's Website Security
It's a concern that the Ascira website uses HTTP instead of HTTPS.
The use of HTTP means that the website lacks proper encryption and security measures to protect users' sensitive information.
This can potentially expose personal data, such as passwords and financial details, to unauthorized access or interception by malicious actors.
HTTPS, on the other hand, provides an added layer of security through encryption, ensuring that the data transmitted between users and the website remains confidential and protected from interception.
It creates a safer browsing experience and instills trust in users that their information is being handled securely.
Who is the Founder of Ascira?
The founder is John Sachtouras.
He is actually both, the founder and CEO of Ascira.
Mr. Sachtouras (or Johny the Greek as he is called) has been involved with network marketing for more than 30 years.
His major breakthrough came in 2009.
With an MLM company named Organo Gold Cofee, he was making $400,000 a month by 2013.
5 years later he joins another MLM company called Jeunesse which is in the health and wellness niche.
For whatever reason, he left that company and in April 2019 joins the FutureNet corporate.
Here is a promotional video of the FutureNet:
Looks impressive, right?
It did not take long to find out that FutureNet was a pyramid scheme and that FutureNet Chairman Stephan Morgenstern does not have a good reputation either.
In fact, this person is also known as a "serial cheater".
And there is something about the statement.
The thing is that Herr. Stephan Morgenstern founded several companies that collapsed within 6 months!
All of them.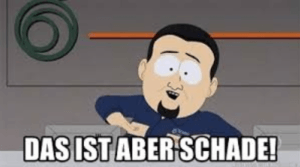 Das Ist Aber Schade = That's a pity
One of the other key people within FutureNet was Steve Martin.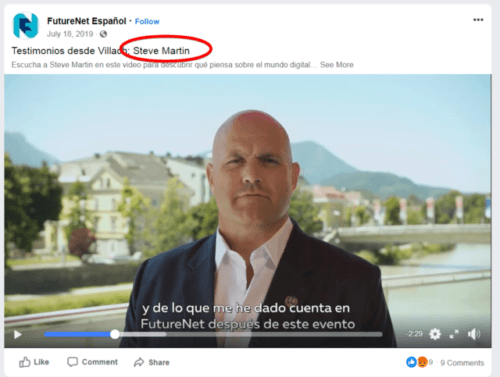 Regarding FutureNet, the Office of Competition and Consumer Protection claims that this can be a pyramid scheme.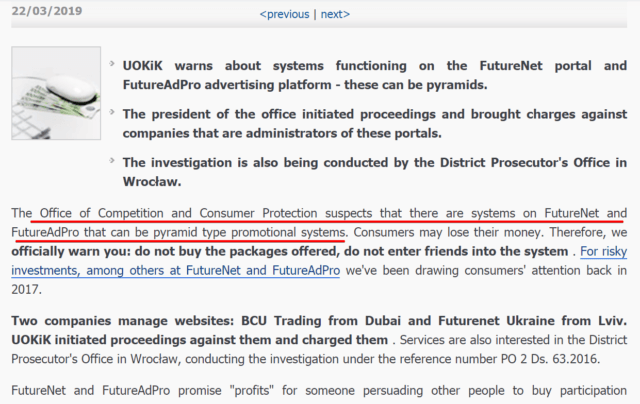 What did John say in that video?
"2019 is gonna be amazing"
FutureNet, a fraudulent scheme based on AdPacks, collapsed in June 2019 after being warned by Polish Authorities for its scam activities.
Does it mean that the Ascira will collapse, just because of the connection between John Sachtouras, Steve Martin, and German scammer Stephan Morgenstern?
Maybe not.
But it is always good to know who is behind the company, its history, and who runs it.
Oh BTW:
Stephan Morgenstern lives in Poland and allegedly received a Gambian Diplomatic Passport, illegally.
Later we are going to see that Steve Martin is now with Ascira Academy.
Legal Issues with the Ascira
Since the launch was only in March 2020, there are no records of any legal issues regarding the Ascira.
It may take several years of investigation, but in most cases, the founders shut down the company and move on – to create a new one.
Based on the history of the founder, we will keep an eye on this company.
Is Ascira a Pyramid Scheme?
Technically, a pyramid scheme is any multi-level scheme where people make money from recruiting only.
In other words, there is no real product that people can sell and make money. In most countries these are illegal.
Ascira seems to have products to sell and you can generate retail sales commissions.
But at this point, it is not quite clear which direction Ascira will go.
Will they heavily rely on recruiting? Well, most MLMs act that way and therefore the structure looks like the image below: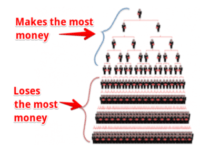 If a person or the Independent Marketing Associate (IMA) of Ascira is able to make a living as an affiliate (meaning just selling the products) and is not "forced" to recruit other people, then this company might be sustainable in the future.
But at this point, it is too early to predict.
Does the history of the founder play a role?
Most likely it does.
Who is Ascira for?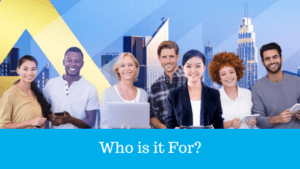 Anyone who wants to change the direction of his/her life and is interested in making money, other than just from 9-5.
Since there is this vision to connect billions of people around the world I am sure the top leaders of Ascira would answer, that this company is for everyone.
It is a very nice idea but at his point, it seems like they want to sell these products to a certain number of people. And these people will sell it to another and so on and so forth.
According to John Sachtouras, there are 3 phases planned for the next 3-4 years.
Plan for 2020
He wants to build a Global Marketing Team with customers and IMAs (the Ascira associates). His goal is to reach over a billion people, give them an education, and improve the quality of their life.
So it is for anyone who has the desire to become his or her own boss.
Plan for 2021
These people would get connected in some kind of Social Media Community where they all can share information, and photos – something like FaceBook.
Plan for 2023
In the last phase of this project, he wants to invite and incorporate an e-commerce platform where companies would offer their products to Ascira members for a discounted price.
I mean, this sounds truly revolutionary. Really audacious plans.
Will it work?
What is the Price to Join Ascira?
At the point of the pre-launch, there are 3 different Packs you can choose from.
Associate Pack – $199
You'll have access to the Virtual Management System, which is something like a back office of the Ascira (at least in my understanding).
On top of that, you have activated
1 Marketing Center
2 months of access to Ascira Smart Travel
2 months of access to Ascira Academy
Pro-Pack – $499 (Limited Offer – only until June 4, 2020)
It comes with the Virtual Management system as the associate pack above.
You have 3 Marketing Centers and 4 months of access to both Ascira Smart Travel and Academy
On top of that:
1 General Convention Ticket
Team, Matching, and Personal Wholesale Bonus
Digital Business Kit
Founder Club Pack – $4,999 (Limited offer – only for 1st thousand applicants)
With this Pack, you can go to VIP events, and apparently, an opportunity to travel around the world.
Here are the benefits that are coming with the Founders Club Pack:
Founders club pin
Priority access to events and customer service
Invitation to training events
4 VIP convention tickets
1-year Ascira Smart Travel
1.5-year AScira Academy
Digital Business Kit
It is not quite clear what all of these terms mean.
So those are the pre-launch packs.
According to the compensation plan here is the overview of products and prices available after the launch.
Note:
What I find disturbing is the fact that it is possible to pay by Bitcoin or Unicrypt.
Products That Ascira Offers
So far Ascira has 2 major products to offer. Ascira Academy and Ascira Smart Travel.
Let's take a look at the first one.
Ascira Academy
This has been available since 1st March 2020.
Even though this has been launched in March, there is no information about what this academy teaches you.
There is no free webinar, no free trial, nothing.
It is supposed to be a "live-streaming on-demand platform for knowledge and education".
When we take a closer look we see that Steve Martin is part of this Academy.
He was already behind the FutureNet and other FutureWhat-ever "projects" and they did not do that good…
Ascira Smart Travel
This will be a platform where customers can benefit from travel offers, whether it is a hotel, renting a car, or booking a flight. The booking process and payments should be much easier with Ascira Smart Travel, but most importantly much cheaper.
At least it is announced that way.
Well, we will see how it will go.
There is another player in this industry, iBuumerang, and they have seemed to do quite OK (even though the CEO has an interesting history as well).
Well hopefully the travel industry will open again and in the summer we will see Ascira Smart Travel in action, so we will be able to assess the service more accurately.
How to get the offer?
You are either a retail Customer or the IMA.
As a retail customer, you can purchase access to the platform and you can pick the retail offer you want.
As an IMA, you can buy packs for wholesale prices and sell them to customers.
That way you make a profit.
… that brings us to the compensation plan.
Compensation Plan or Financial Rewards Plan
If you have ever done research on any MLM company I am sure you did check the compensation plan as well.
I would bet that it was not easy to understand.
Don't worry, it is always made that way.
And even though it may seem like it is very important to break it down, I am of the opinion that you don't have to know all the details of it.
It all comes down to recruiting and "building your team".
There are 15 ranks in Ascira and at the very bottom is a rank called Bronz.
To become a bronze you have to have at least 3 people as your downline.
These can be either customers or IMAs, it does not matter.
What matters though, is the requirement that they have to make at least 5,000 PGQV in one calendar month.
PGQV stands for Personal Group Qualifying Volume.
It does not say what is the equation between the money spent by the customer and the accumulated PGQV.
To give you an idea what are the requirements for the ranks, check the table: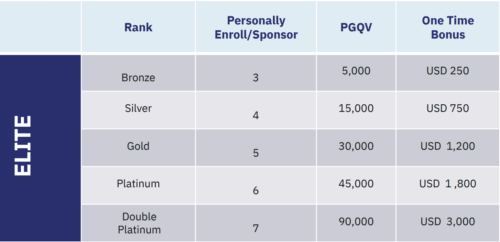 Here are the 9 ways to make money with Ascira:
1 ) Retail Bonus
2) Direct Sponsor Bonus
3) Personal Team Bonus
4) Placement Sales Volume Bonus
5) Monthly Subscription Bonus
6) Matching Bonus
7) Rank Advancement Bonus
8) Lifestyle Bonus
9) Global Diamond 3% Pool Bonus
If you want more details I suggest reading the complete Compensation Plan (about 24 pages).
If you don't understand it all, don't worry. It is not meant to be understood completely.
This is a common thing in all MLM companies.
And even if you are interested in joining one, and you ask questions, your upline will just ignore your questions in a polite way, saying something like:
"oh don't worry about it right now. You see what a lifestyle you can have, so do you like it? – Great hop in" …
Well, something in that manner.
How Much Can You Make with Ascira? – Income Disclosure
Obviously, no income discourse is revealed since this is still a new company. (Most of the MLMs do not reveal their income disclosure).
And we know that Ascira is still in the pre-launch mode.
Maybe at this time, you still can get into the game.
When it comes to the commission you can make 20% (buy the product for $99 and sell it for $129)
But this is still theoretical. We don't know how the business at the pre-launch stage goes.
Why Do People Lose Money?
It is common that people within MLMs to lose money – especially those at the bottom.
Regarding the Ascira, to be a qualified and active member. one must purchase a monthly subscription of a minimum of $99.
Or by generating a minimum of $200 in retail sales per calendar month.
It happens that people, in order to stay active members, buy the packages (products) whether they sell them or not.
Where to Go From Here?
What bothers me the most is the "unknown" when it comes to the Ascira Academy program.
In my experience, when there is a pre-launch of the product, you have access to the demo version. Or at least you can watch a webinar.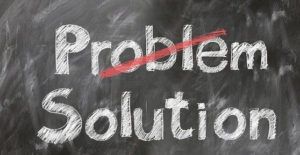 This all thing about Ascira is not clear.
Let me share with you a specific example.
I have learned about affiliate marketing.
It took me a long time until I found the proper educational platform but that is not the point right now.
The point is that reason, why I joined this platform called Wealthy Affiliate, was that it allowed me to take a look inside the training platform.
I had access to the first few lessons for free.
It was possible to test it out and get in touch with experienced marketers so one was able to make a comparison with other platforms teaching how to make money online.
And after 7 days I had 2 options:
Stay as a starter member for free with limited access to the platform
Buy a premium that costs about $50 a month (about $42 if signed up yearly)
But with Ascira, we do have no money-back guarantee, we don't have any free-trial period and it is all bit shady.
Not mentioning the history of the founder and his associates.
If you for whatever reason don't like the whole Ascira company I have an alternative for you.
It is not MLM and it is not a course that costs $997.
I am talking about a business online. In other words, a website that can be monetized.
You don't have to chase people, you don't have to call them.
What I have in mind is affiliate marketing training.
Imagine you will learn how to create a website around one specific niche.
Let's say you are passionate about cycling so your niche can be a cycling simulator.

Most people don't go directly to the merchant's website and buy.
They want to do some research first and learn what specific product is the best for them.
You as a passionate cyclist have a website with the description, all the product pros, and cons, and stuff like that (you don't have to buy all of them to write a report).
This website of yours is an affiliate website – with affiliate links to that merchant website that offer a 10% commission on every product it is sold.
You can be associated with as many merchants as you want.
Now, this may seem easy, but you need to work on your website.
I have been a member of one platform that teaches you how to create such a website in a way that ranks well on Google (on the 1st page of Google).
With proper training, you can start making money within 6 months.
This is not a get-rich-quick scheme. The point is that you need to learn certain skills before making the first dollar.
And this training shows you step-by-step how to make the first dollar.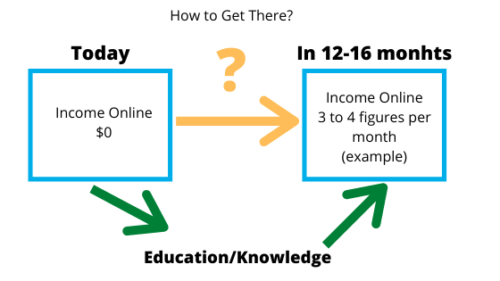 Then, it becomes easier.
You just repeat the process over and over again. I know it may sound easy.
Well for some it is easier, for others, it is a bit more complicated.
Check the video below to find out more: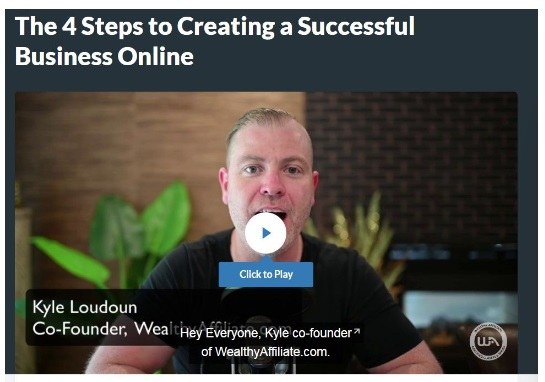 The training in the video is perfect for beginners, and you'll have me as your mentor to help you whenever you feel stuck.
Let's wrap up the Ascira review.
What I like about Ascira

Theoretically, there is an Earning potential (but it is very risky)
What I don't like about Ascira
Founders with a bad reputation
Not clear what the Academy course teaches
The Founders pack is quite overpriced
A potential pyramid scheme (not proven though)
Final Thoughts About Ascira
Ascira is a new company that looks promising and according to the CEO, there are big plans ahead.
I don't want to mislead you, but personally, I would be careful with Ascira.
With that being said, I don't recommend joining the Ascira.
It is too bad, they don't offer you a money-back guarantee, you can't even take a look at the products.
My personal guess is that Ascira eventually will be a pyramid scheme.
But I can't make any final conclusions since there is no proof.
The entire future of Ascira depends on people who are getting in, during the pre-launches.
Will Ascira have enough people who are able to sell the packs and programs to others?
Will they find people who can pass on the message to further levels?
These are still open questions.
Well, if you have any concerns, let me know in the comment section below. I will be more than happy to give you feedback.
Thank you for reading
Mike.
Discovering a Reliable Digital Platform
I understand that you want to know about Ascira. However, I personally wouldn't invest in this company.
I'm very skeptical about platforms like Ascira, especially if they involve a multi-level marketing structure.
Finding a digital platform that genuinely teaches effective methods is not easy.
In 2016 and 2017, I was searching for a simple and easy-to-learn business model. Eventually, I found a platform that taught affiliate marketing. In affiliate marketing, you create content and promote other people's products.
There's no need to recruit others or bother people. You simply learn how to attract free traffic to your website by creating helpful content.
You recommend products or services that actually work, being genuine and honest. Once you have enough traffic, you can make money through:
Displaying ads
Promoting products or services
If this business model interests you, click the button below. It will take you to the educational platform where you can explore the first 5 lessons for free (no credit card required).
FAQs
What is Ascira company?
Ascira, founded in 2020, is an MLM company.
It's a successor of a previous MLM company that turned into a pyramid scheme.
The founders are the same, and it's likely that Ascira will follow the same path. The CEO's history is questionable.
Who is the CEO of Ascira Global?
John Sachtouras, also known as "Johny the Greek," is the founder and CEO of Ascira. With over 30 years of experience in network marketing, he has been actively involved in the industry.