You may also like:
You have stumbled upon a company called iBuumerang and are wondering whether you can also make money as an affiliate or distributor.
You do realize that this is not a regular travel agency. iBuumerang works like an MLM company, and there is always something dodgy about that. At least in my opinion.
Is iBuumerang a scam?
In the following iBuumerang review, I am going to walk you through this company.
That includes checking what is the price to join, whether there is a potential to make some money, and who is behind this new MLM company.
Jump to:
Disclaimer:
Please note, that I am not a member or an affiliate of iBuumerang.
This review is based on research and information available online in the public domain. Any recommendations and conclusions are only opinions and may not apply to all persons or situations.
iBuumerang Overview
Name: iBuumerang
Website: www.home.ibuumerang.com
Price to Join: $49.95 per month + the pack starting from $250 up to $1,000
Recommended: Not as a business opportunity!
iBuumerang Review – Quick Summary
iBuumerang is an MLM company in a traveling niche.
The fact that this is an MLM company means that the one money one can make is via recruiting even though at the beginning you are told something different.
That is the way how all these MLM companies work.
I don't recommend joining the iBuumerang.
99.7% of people involved in any MLM business don't make any money, or worse – they lose money.
I understand that having an additional income stream, especially in the online world, becomes a necessity.
In 2020, we all have seen why.
First of all, it is important to realize that there is no such thing as "easy money".
No one can make hundreds of dollars per day on autopilot.
In order to make a consistent income online, one must put effort into it, and also it is important to learn a few new skills.
I was fortunate to find one particular educational platform where I learned the evergreen method.
What is iBuumerang?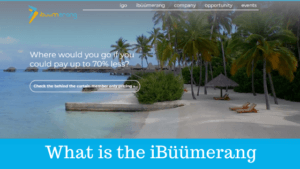 iBuumerang is a travel company that offers discounted travel packages for its members.
It operates as an MLM company. That means that instead of paying for advertisements, they recruit people who should recruit other people and these people then sell the travel packages.
How deep does it go?
iBuumerang has 6 levels and depending on what level you are on, you get also a different commission. But we will talk about that later.
The company was founded in 2019 as well as the website. (The company was officially founded in March 2019)
(The reason why I check the company website registration date is, that sometimes it happens that the company claims to be founded in let's say 2012, and the website is registered 5 years later. That does not make sense, especially with companies having their website as a "headquarter".)
Obviously, there is not much we can say about the history of this company.
We will mention later who is behind and there is a bit more to say.
iBuumerang is based in Houston Texas (unlike the majority of the MLMs which are located in Utah, as I mentioned in another review, about a company called Rain International).
The entire system is supposed to be based on the following:
"You Earn Money When Your Customer Saves Money".
Sounds pretty cool, right?
Not so fast;
There is actually another company called Xstream.
This is a travel company that provides all the benefits to iBuumerang customers.
It has a long history of cooperation with other MLMs (for example InteleTravel or Paycation).
You can form your own opinion about InteleTravel by checking the website glassdoor.com.
Let's say you, as an iBuumerang member share the iGo travel booking portal with friends and family.
Customers should get a 50% discount and the remaining 50% of savings goes to you in the form of cash.
That includes savings on Hotels, Car rentals, Cruises, Week, and more…
Here is the statement of the Holton Buggs CEO:
They want you to think that such cooperation is beneficial for all.
So again – this is how it works:
A member of iBuumerang sends people a request to visit a website with the best travel deals. In case someone books a trip through this site, the commission is paid to the member.
Well, I know it may sound tempting, but later we are going to check who is behind the iBuumerang and maybe we will understand that it is not as good as it sounds.
Who is Behind the iBuumerang?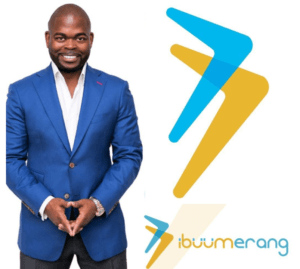 The founder of iBuumerang is Holton Buggs.
I have dedicated a whole section to the Holton since this guy deserves it 🙂
He was born in Florida and already as a teenage boy started recruiting people to sell candies for him.
He went to college and got an engineering degree. As an Engineer, he realized that the salary could not provide him with the lifestyle he deserves.
In 1996, Holton started his business, but apparently because of the economy he had to close it down and got himself in debt.
It did not take long and his friend told him about a new MLM opportunity. Holton was doing all right, for a while.
Soon after he had to leave. This MLM was a pyramid scheme, and the only way to make some money was via recruiting.
He joins another MLM, this time a travel MLM called Your Travel Biz (or YTB International). Holton and Edwin Haynes had created a large network of distributors with the YTB.
The YTB (Your Travel Biz) was accused of being a pyramid scheme. Here is the screenshot of the article from 2008 concerning the YTB being just a typical MLM:
After the lawsuit, Holton left the company, he was broke.
Now, guess what Edwin Haynes does?
Does it sound familiar?
You are right, he is the Global Master Ambassador within the iBuumerang.
iBuumerang being on the market for less than a year; I think it is safe to say that everyone who is thinking about joining the company, should be on alert.
What prevents these guys from creating another pyramid scheme?
They got away with one already, right?
I am not here to raise accusations, but who knows what is going to happen later down the road?
We shouldn't be surprised if the company faces some lawsuits in the close future.
Is iBuumerang an MLM or Pyramide Scheme?
iBuumerang has not been officially accused so for the time being it is a legit MLM company.
But let's take a look at the difference.
It is important to realize what the Pyramid Scheme really means.
The best way how to distinguish between those two is to check whether the system has a product to sell.
If there is no product and the company heavily relies on recruiting pay close attention. Most likely it is a pyramid scheme.
On top of that, you are promised huge earnings – then you can say outright it is a pyramid scheme
On the other hand, a legitimate MLM has also a product to sell. So you have the possibility to earn money also by selling the products.
Most MLM distributors earn only from recruiting.
These are signs of typical pyramid schemes.
You can use this checklist whenever you want to evaluate a company that recruits new members and promises them huge monthly incomes, especially working from home.
What is the Price to Join iBuumerang?
First of all, you need to do is to purchase the standby enrollment kid.
You need this kid for whatever package you are going to choose.
Once you have paid the $49.95 standby kid, you can go ahead and choose one of 3 following Packs:
For example, if you choose the Business class, your total would be $549.95.
You see that depending on the pack, you earn a different commission. The more money you pay, the higher the commission you may get.
What Products iBuumerang Offers?
The products that are available are discount travel services.
They are called Boomerangs. As you see from the screenshots above you get the number of boomerangs depending on the pack you purchase.
Now, you send these boomerangs to your customers and they can access then the iGo booking portal.
The thing is that they have to be signed up with iBuumerang as well in order to get the discount.
If you run out of boomerangs, you'd have to purchase a new set of boomerangs. Unfortunately, the price for such a new set is not revealed.
How Can You Make Money with iBuumerang?
First of all, you need to join the company as an affiliate. There are different levels that you can join.
If there were no levels, you would be selling the products as a regular affiliate marketer.

If you were looking for an income disclosure to see how people are doing, I must disappoint you. There is no such document on their website.
And it might be OK even legally (unlike Rain International, which has not made it available for almost the last decade). The reason is that iBuumerang has been founded only in 2019.
I believe it should be available on their website within a year from the foundation date. I will keep an eye on it.
Here is a more than 30 min video about the compensation plan. You are welcome to watch it if you want to know more deeply about how it works within the iBuumerang.
Warning!
The video is almost 2 and a half hours long.
That just proves that the company has no intention to explain its compensation plan in a clear way.
That is a red flag!
Nevertheless, people usually do not make money with MLM companies. You can take a look at the "well-established" MLM company 4-life.
In their income disclosure, you see that 96.7% of members make less than $140 per week (that is about $6,576 per year).
And as I said 4life is one of the better MLM companies out there and thus the earning.
In most MLMs, people usually lose money and that is the case with iBuumerang as well.
What I like about iBuumerang

User-friendly system for members when it comes to product promotion. That is due to the iGo booking engine, though.
What I don't like about iBuumerang
High Price. It is not cheap to get in and if someone wants to have a higher commission he has to pay $1,000+.
There is no history of the iBuumerang. No income disclosure.
The history of the founder. There are quite a few records of MLM companies and lawsuits connected with Holton Buggs.
MLM in general – It is extremely difficult to make a living. Let alone this iBummerang company with the controversial founder.
Conclusion
Just because it is new, you think it might be a good opportunity to jump in while there are not so many people involved.
I hear you and I understand such thinking. It is not a bad approach. What disturbs me though is the history of the CEO.
What makes him create a legit business, this time?
He was able to create a Ponzi scheme and not get punished.
Besides, this company is "artificially" attached to the other company Xstream.
It does not have any use for the customer, or for a member. The price you need to pay to get in is too much and in the end, you are not saving a bit.
Here's the truth about iBuumerang;
The only way how you can make money is by recruiting.
Besides, there are too many other red flags.
Is there any legitimate business, that can help you how to make money?
I know that it may be frustrating no find out that "again, another system that does not work". I was there as well.
What I have found out is that one needs to have a website. That is a must in this time and age.
Once you have a website you can choose what direction to go.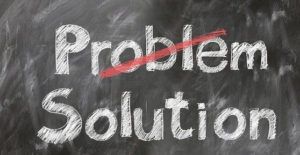 For example, affiliate marketing – promoting Amazon products – is just a start.
Need traffic? It is not so difficult to learn how to get free traffic to the website.
Actually, you can check out a different platform called Wealthy Affiliate, with step-by-step training.
Or just watch a video explaining how you can create an online business: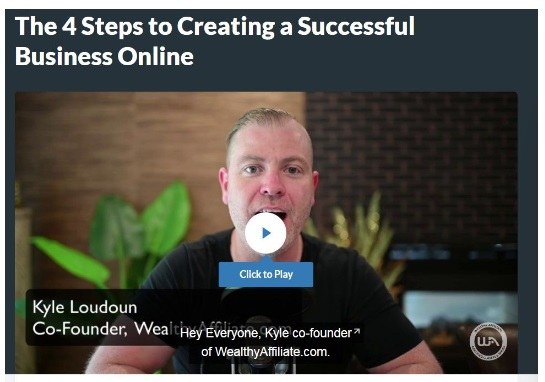 Regarding traveling;
I think you'll be better off when you just go to the website hotels.com and sign up.
You can collect your nights and once you have booked 10 nights, you can book 1 night for free.
Besides, the prices are cheaper than through boomerang.
And I have mentioned just a portal for booking the hotel.
iBuumerang is basically attached on top of Xstream Travel as a 3rd party.
If you want to go on vacation, you can spend a few more minutes searching and I am sure you will save much more, comparing what is promised at iBuumerang.
Hope it is not confusing. If you have any questions, let me know in the comment section below.
I will be more than happy to answer you back.
Thank You For Reading,
Mike.