Do you want to learn more about Forex and digital currency trading? You have stumbled upon the website called iMarketsLive and you are not sure whether it is a legit platform?
I am glad you find my website.
In this iMarketsLive review, we are going to find how this system works, what are its Pros & Cons, what is the compensation plan (if there is one), and whether you can learn enough to start earning online.
You already may have read different opinions about the iMarketsLive, some of them are good some of them are not so good.
So, Is iMarketsLive a Scam?
Let's dive into the review, right away.
Disclaimer
Please note, that I am not a member or an affiliate for iMarketsLive.
This review is based on research and information available online in the public domain.
Any recommendations and conclusions are only opinions and may not apply to all persons or situations.
iMarketsLive Overview
Name: iMarketsLive
Website: www.iMarketsLive.com
Price to Join: $234.95 as an Initial Payment + the cheapest plan $174.95 per month
Recommended: No.
I recommend Affiliate Marketing. Check the Pros and Cons of both business models (Affiliate Marketing vs. MLM).
iMarketsLive Review – Summary
iMarketsLive is an MLM platform claiming to teach Forex trading, but its focus on recruitment raises concerns.
The majority of members lose money due to high costs and little success in trading.
The company faced legal issues and even changed its name to IM Mastery Academy.
I don't recommend investing with iMarketsLive.
For genuine trading interests, consider Forex Signals—a legitimate company offering extensive educational materials, trading signals, and direct mentor access. Ideal for beginners.
Learn more at the link below:
What Is iMarketsLive?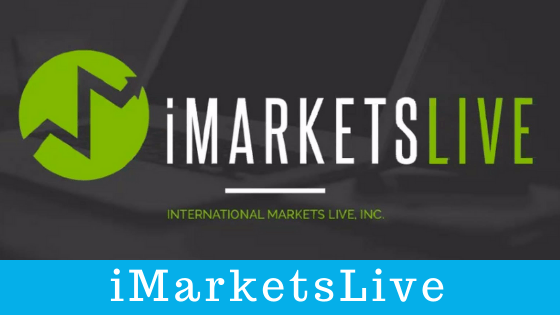 iMarketsLive means International Markets Live.
It is a platform that teaches you how to make money with the foreign exchange (Forex) market and with digital currencies.
That includes Bitcoin, Litecoin, Ethereum, and other cryptocurrencies.
This system sells products and services that should help you to build a process where you are supposed to learn how to master these markets.
Well, to give you an impression of how enthusiastic these people behind the iMarketsLive are:
"Our story is simple.
We empower people.
We build better lives.
We give meaning & purpose.
We believe real change begins with
positive self-talk & thinking,
that finding happiness
starts within.
I mean good for them – it is always good to have such an attitude.
I forget to mention that iMarketsLive is an MLM company (multi-level marketing) and for some, it means a pyramid scheme.
We are going to explain soon what the difference between MLM and the pyramid scheme is.
Anyway, the company was founded in 2013.
The headquarters is in New York and currently, they operate in more than 120 countries.
Founder of iMarketsLive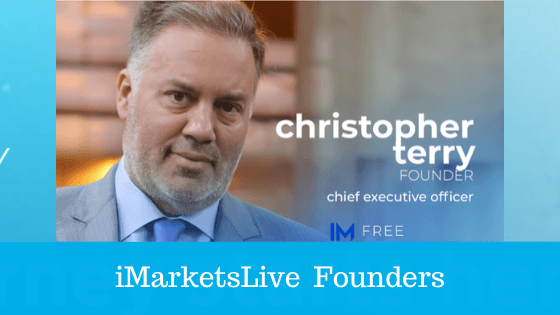 The founder of iMarketsLive is Chris Terry.
How did he come up with the idea of starting an MLM company?
In 1990 he started with Amway, the world's largest multilevel marketing company.
He did not make a dime in Amway, but he did find out how the MLM works and that the only way how to make money with MLM is to create one.
Prior to the iMarketsLive foundation date, he also tried day trading and forex.
So he decides to mix up these two – trading and MLM.
As a result of that, iMarketsLive is alive.
A few years later he has opened a clone of the iMarketsLive, called IM Mastery Academy due to the fact that in some countries the original iMarketsLive has been labeled as a Pyramid Scheme.
So if you suspect that the iMarketsLive and IM Mastery Academy is the same thing – you are exactly right.
Legal Issues with the iMarketsLive
The statement above about iMarketsLive being labeled as a pyramid scheme is based on the information from the Financial Services and Markets Authority.
It is a "supervisory authority, that strives to ensure the honest and equitable treatment of financial consumers." (source Wiki)
Also on 09/2018 iMarketsLive was sued by the Commodity Futures Trading Commission. Based on CFTC Document No. 18-24, iMarketsLive violated the regulations about offering trading services without registration.
As a result of that iMarketsLive offered a settlement and it was accepted by the CFTC.
Is iMarketsLive Pyramid Scheme?
The iMarketsLive is an MLM company and therefore people tend to call it a pyramid scheme.
I understand, but technically speaking, not all MLMs are pyramid schemes (even though each MLM has routes in the pyramid scheme).
Here is a short video to explain what the pyramid scheme is:
The outright pyramid scheme has no product or service to sell.
However, the current pyramid schemes have developed in such a way that it is not easy to recognize them right away. Some of them use the product just to hide the pyramid structure.
Here is an example of how a seemingly legitimate MLM company called Young Living, was accused of being an illegal pyramid scheme.
We know that iMarketsLive offers products and services, and people, in theory, can make money without recruiting others.
But normally everyone is "forced" to recruit new people into the system, and it is suggested in the iMarketsLive Compensation Plan too.

They use the term "sharing" to make it look nice, but everyone knows that it is basically recruiting new members.
Who Is iMarketsLive for?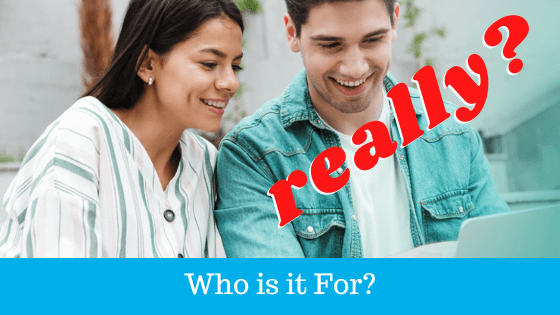 Apparently, the people behind iMarketsLive help people build a better life.
So who does not want to have a better life, right?
Such claims have no real value and it is just an advertisement.
How about people who are interested in Forex and Cryptocurrency trading look for training and courses that can teach them how to make a profit?
This is the group of people who in theory might be interested in iMarketsLive.
But as we have seen in the section above, it is better not to get involved with the iMarketsLive.
This company uses aggressive sales tactics and there is a strong emphasis on recruitment.
If you really want to try it out, how much does it cost?
What is the Price to Join the iMarketsLive?
You can join Imarkeslive as the IBO or as a Customer.
Join as an IBO Enrollment Options
You can either pay monthly or yearly.
The payment per month is $16.70 and you
Earn commissions
Get access to training and tools
They offer you an option to pay yearly but it is possible only by BTC.
Join as a Customer
Again you can choose to pay monthly or yearly.
The year plan costs $3,150.00
You can choose to pay either 2 x $1,600.00 or 4 x $825.00
The monthly plan is a little more difficult.
You have to pay first the initial payment which ranges from $234.95 to $324.95 depending on the package you choose.
After the initial 28 days here is the price for each package, which you have to pay monthly:
Elite – $274.95 per month
Platinum – $174.95 per month
HFX – $174.95 per month
Digital Currency – $174.95 per month
So the cheapest way how to become the Customer is to pay:
$234.95 as the initial payment
$174.95 each month starting 28 days from the initial payment
That is $2,584.45 per year (something over $215 per month).
Products, That iMarketsLive Offer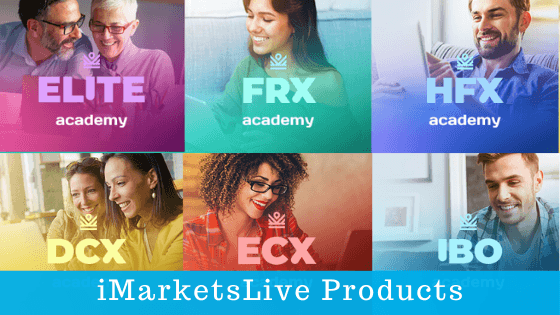 They offer different courses. Here is the list:
FRX Academy – This course teaches you about foreign exchange, currency movements, how foreign markets operate, and so on.
HFX Academy High Frequency – HFX teaches you about the binary options
DCX Academy – Digital Currency – This academy deals with cryptocurrencies.
IBO Home-based business academy for business owners. It teaches you how to build a business from your home. This course has been available since the summer of 2020
ECX – Again since the summer of 2020
You can also get all the courses at once. It is called Elite academy.
What Happened To iMarketsLive?
As already mentioned iMarketsLive has been just renamed (or rebranded is a more fancy word) to IM Mastery Academy, but everything remains the same.
The bottom line is, that it is really difficult to make living within this company.
What Do People Say About the iMarketsLive Products?
According to the BBB site or Trustpilot, it is obvious that the products are not so great.
When reading further, it is easy to find out that people are complaining mostly about the money the people from iMarketsLive "took" from them.
The main issue is with the refunds though.
The iMarketsLive offers a 100% money-back guarantee within 7 days. But the process of refunding takes several weeks.
Also, it is not easy to get in touch with iMarketsLive support, either.
However, the typical response from the support is that it can take up to 3 weeks until the refunds are sent back.
You can read the reviews on the Trustpilot site here.
Please note that I have deliberately checked only the 2, 3, and 4 stars reviews as I find these most reliable.
iMarketsLive Compensation Plan
I am not sure if you have ever seen the compensation plan of the MLM company. I mean any MLM company.
Pretty difficult to comprehend, right?
Well, most of the MLMs have at least this document available.
How about iMarketsLive?
Nope. Nowhere to be found (I mean on their website).
But thanks to the huge resource of information on the internet, it is possible to find it somewhere else and therefore I am glad I can share the entire document with you.
I know that it may be boring to read the 10-page PDF file, so let's break it down.
You have two options to join the company (already mentioned above).
First is the IBO (Independent Business Owner).
As mentioned the cost is $15 per month. You don't have to purchase the Platinum Package.
The second is when you decide to purchase the Platinum Package and you become a Customer.
The start-up cost (or initial payment) is $234.95 and then a month's renewal is $174.95.
I know that in the compensation plan, there are different prices – but unfortunately, the latest available iMarketsLive compensation plan is from 2016.
The principle is the same though so let's see what is inside the Comp Plan.
It is all about recruiting and you are even advised to recruit 2 people (into your "team") right after you become a Customer.
1) Get 2 Customers
Refer two other retail customers to the platinum packages and you don't pay for yours.
Both people must join before your next monthly subscription.
You must be an active IML Customer and at the same time this offer is for the customer, not for the IBOs
2) Platinum Bonus
You get a $35 bonus for each new member who purchases the Platinum Package.
You must be at least Platinum 150 (Director) to get the bonus. That means you have to have at least 3 active members.
Here are the Rank requirements:
3) Weekly Residual Income
As a Platinum 150, you can get a $150 bonus.
Remember that you still have to maintain 3 active members.
4) Chairman Infinity Bonus
This is already a high level.
It is said that this a "one of the most powerful ways to earn money", but you must achieve the Chairman ranks first. Once you do, you can get 1% of the Group Volume (GV).
GV – is the total Personal Retail Sales Volume (PRSV) and Personal Sales Volume (PSV)
You must have at least 500 Active members within your "team" (and other requirements as per the table above).
5) Rank Achievement Bonus
Once you achieve a specific rank (Platinum 2000 and above) and you keep it for 3 following months, you get a one-time bonus.
As a Platinum 2000, you must have at least 75, active members, in your group
As you see, the bonuses are paid to those who have active members in their teams.
There was also a 7-minute video on Youtube where the compensation plan was explained.
But it was taken down, for some reason…
How Much Can You Make with iMarketsLive? – Income Disclosure
All MLMs have to have the Income Disclosure available on their website.
I believe you have gone through the website iMarketsLive.com and after a few seconds, it is obvious that there is not that much information.
Unfortunately, the income disclosure is not there either.
This is a red flag and it only reveals that there is something they want to hide.
After more digging, I did find such a document.. only it is from 2018, instead of 2019.
We have at least something and based on the numbers, it is clear why it is not freely available on the iMarketsLive website.

I find this disturbing:
So less than 0.3% of all the IBOs make more than $33,542!
Do these numbers relate to the company's "story":
"…We empower people.
We build better lives.
We give meaning & purpose.
Of course, you will be told that it is your fault!
It becomes obvious why iMarketsLive is labeled as a pyramid scheme in the EU. And most likely more and more countries will come up with the same statement.
And there is one more thing:
Trading with Forex is extremely difficult and so is recruiting.
What are the chances of making a decent income with iMarketsLive?
Pretty low.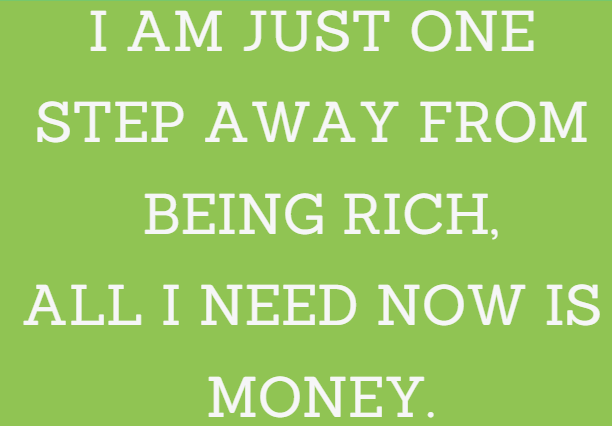 Why Do People Lose Money?
First of all, every MLM recruiter sells a dream.
Those who fall for it, join the company and they are obliged to pay the monthly fee or have to purchase a certain amount of products.
With iMarketsLive, there are no tangible products but you have to pay the monthly fee – which is pretty expensive.
So you are in a situation of being pushed to purchase the products (or pay for the service) and/or recruit others.
What is the result?
A pyramidal structure is shown below.
Every Pyramid structure is made that way.
The products or services are being pushed downwards and money flows upwards.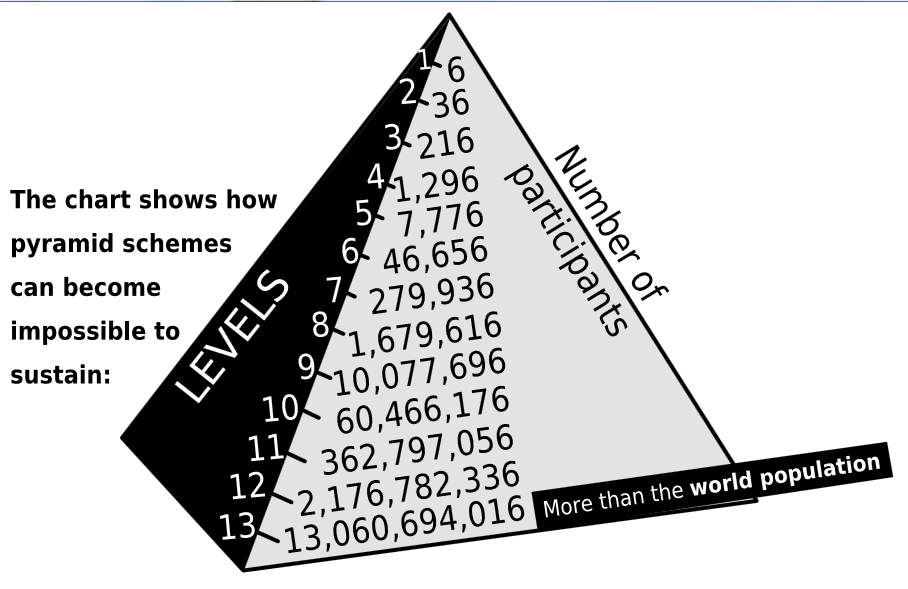 This simple diagram corresponds with the table regarding the Income disclosure, above.
iMarketsLive Reviews
You will find a lot of different reviews about iMarketsLive.
It is also recommended to check some consumer review websites, like example Trustpilot.
As we see there are a lot of 5-star ratings, but it also has a lot of 1-star ratings.
Now, it is obvious that many of the 5-star ratings are from people that promote iMarketsLive, so it is important to take them with a grand of salt.
On the other hand, the 1-star ratings might be biased as well.
Therefore, whenever I'm checking some service, I tend to disregard the 1 and 5 stars, and carefully read the rest.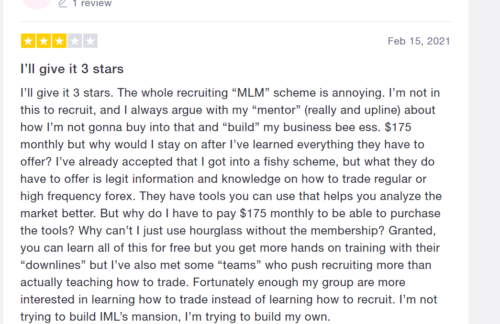 So it is up to you to decide, but in my opinion, there is a better alternative concerning the Forex.
Is there a better iMarketsLive Alternative?
It is pretty difficult to make money with Forex.
But if you are serious about Forex, I can recommend you a different platform called ForexSignals.
This platform offers everything you need to make a forex trader.
Join daily live Streams to watch and copy the trades
Share your ideas and get feedback from professional
You get signals from professional mentors.
You have a 7-day trial to make sure that Forex Signals is for you.
Do you want to try something else?
Then keep on reading…
Build Your Own Business Online
People are willing to pay money for courses and systems, but the truth is that no system guarantees you success.
A lot of scammers are aware of the fact that most forex traders fail, so this is a huge source of potential customers.
They over-promise and underdeliver and as a result of that, the iMarketsLive customers are canceling the membership. And this is where other issues pop up.
The iMarketsLive support is not motivated to be in a rush and people are waiting months until they get back their refunds.
This is not how online businesses should work. In fact, iMarketsLive due to the issues above has already changed its name and it is not called IM Mastery Academy.
But it is just a clone of iMarketsLive.
On top of that iMarketsLive operates like the MLM, or as labeled in the EU as a pyramid scheme.
Making money online does not need to be difficult.
You just need to change the niche and my suggestion is to leave the Forex trading and take a look at the business model called Affiliate Marketing.
With affiliate marketing, you don't recruit others to make money. You don't chase people and you don't offer them overpriced products.
There is a learning curve as well (especially if you have not heard of affiliate marketing before) but with proper education, you can start making money within 6 months.
Depending on the niche, within a year you can have 4 digits per month as a consistent income online.
But is better to check the review of the educational platform and see for yourself.
What I like about iMarketsLive

It is possible to make money with Forex trading (although the chances are low)
A lot of training materials
What I don't like about iMarketsLive
On the other hand, making money with Forex is pretty difficult and unless you have a lot of experience you probably lose money
Expensive packages
Emphasis on recruitment
Company is considered as a Pyramid Scheme in Belgium (It is a matter of time until it will be banned in other countries)
Delays in processing of requested refunds after canceling membership
Conclusion
What do you get from the iMarketsLive?
You are purchasing educational products and services through iMarketsLive on how to trade Forex and Cryptocurrency.
You can become an IBO (Independent Business Owner) and get a commission from the sale, or you can become a customer where you can select a specific package.
That is not cheap and you have to have a budget of at least $215 per month.
What concerns me is the fact that iMarketsLive operates as the MLM, with some aspects of a Pyramid Scheme.
These are not legal in most countries, so the question is, how much longer can this company operate?
Another question is, how much can you make with companies like iMarketsLive?
Probably not much and we can refer to the numbers in the Income Disclosure.
What else bothers me?
The iMarketsLive is still a pretty new company, but the founder already changed the name and created a clone called IM Mastery Academy.
What has changed?
Absolutely nothing.
We also have seen the legal issues, so to sum it up – I don't recommend iMarketsLive.
If you want to learn about Forex Trading you should check a website called Udemy. You will find a course that costs up to $20 and you get a couple of hours of video training.
I am not saying that one course alone will make you master it, but it is definitely a better beginning than throwing a couple of thousands on iMarketsLive.
In case you have questions or you want to share your experience with the iMarketsLive, please use the comment section below.
Thank you for reading,
Mike
Interested in Trading?
Check Forex Signals as the biggest forex trading community teaching proved strategies from experienced mentors.
It is great for beginners and they also offer a Free 7-Day Trial.