Hello and welcome to the Forex Signals Review.
I have been reviewing hundreds of products and many of them are about trading.
Unfortunately, the majority of these companies are shady and it is better to stay away from them.
With that being said, it is also difficult to find a company that is a real deal and delivers as promised.
How about Forex Signals?
In the following ForexSignals.com review, you are going to learn everything you need to know about his platform.
Well, right off the bat I can tell you that I am glad that ForexSignals.com is legit, and if you would like to learn more about this company, stay with me.
Disclaimer
Please note, that the following post might contain affiliate links.
That means if you click on them and purchase the product, I will receive an affiliate commission at no extra cost to you.
This review is based on research and information available online in the public domain.
Any recommendations and conclusions are only opinions and may not apply to all persons or situations.
Quick Overview
Name: Forex Signals
Website: www.forexsignals.com
Price to Join: starts at €20/month (12-Month Room Access) – Check the Price Structure below
Recommended: Yes (But I personally prefer Affiliate Marketing)
Forex Signals Summary
ForexSignals.com is a forex educational platform founded in 2012 that provides trading signals, an active trading room, and direct access to mentors.
Their world-class trading training is perfect for beginners, and intermediate traders as well.
So regardless of your skill and experience, forex signals can help you to start and/or improve your trading activities.
They provide powerful tools, strategies, professional mentors, and ongoing support.
Please do realize that in order to get the full benefit out of it, you need to invest some time.
The platform is transparent and anyone can join. In fact, they offer a 7-Day trial where you can test it out.
What Is ForexSignals.com?

As the name suggests, Forex Signals is a platform providing you with the right trading opportunities at the right time.
Besides the accurate forex signals, this platform has a plethora of educational material that is available for you.
On top of it, you are part of a community of like-minded people who share ideas, suggestions, tips, and tricks.
Being able to learn from other traders is always a big advantage.
They offer a 7-Day Trial where everyone can test out the platform and decide whether to become part of it or not.
With the most popular "package" (that costs €20 per month) you get access to mentors that answer your questions and provide you with feedback.
In fact, you can form your own opinion by checking their Youtube channel.
I believe it makes sense to subscribe to their channel as they come up with a new video on a weekly basis.
Who Is Behind The Forex Signals?
ForexSignals was founded by professional trader Nick McDonald in 2012.
The idea started when Nick couldn't find any trading room where people would share their ideas and discuss the market.
That was the problem that he decided to solve and therefore founded the trading room we know called ForexSignals.com.
As the community has been growing, in order to offer the best service Nick started to hire mentors.
Mentors with experience and with a proper attitude and coaching skills.
Currently, there are 3 mentors within the ForexSignals and each member of their community has access to all of them every day.
(regardless of your TimeZone).
The guy you have probably seen on their website (or on Youtube) is Andrew Lockwood.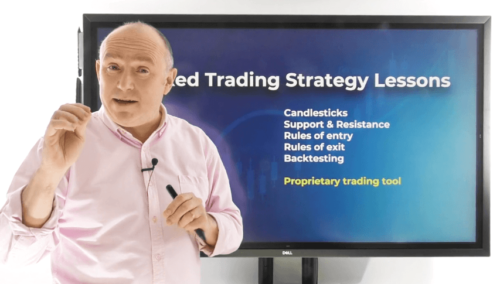 Who Is Andrew Lockwood?
He is a financial market veteran with more than 30 years of experience.
In the last 20 years, he has been profitably trading the Forex Markets and currently he educates thousands of students.
Currently, he is a head coach at ForexSignals.com.
As mentioned there are 3 mentors with over 50+ years of experience combined, in trading.
Who Is the ForexSignals com For?
The company was founded based on the idea that anyone can start trading.
Therefore this is perfect for newbies that want to learn the basics and also for experienced traders.
It is very suitable for those who want to learn strategies, or become exceptionally good at learning and want to be consistent in the markets.
In case you have tried trading alone and found it difficult you probably realized that it would be better to be part of a community.
A community of well-experienced mentors that offer you the right direction.
No wonder the company has more than 40,000 members from all over the world.
You won't find there just forex signals.
Also, there are a lot of educational materials at your disposal, and from my experience, it is very well explained.
For example, you will be shown strategies and methods as well as techniques for the proper mindset of the trader;
1) Have realistic Expectations
Is the market going to give you a 40% return a year?
Is it realistic in a month?
Probably not (Only scams a Ponzi Schemes claim such returns as for example Torque Trading).
Therefore, make sure to be realistic and assume for example 4 to 6% per month.
2) Understand the probability and Law of Large Numbers
It is a game of probability (you will learn more inside ForexSignals.com).
3) Back Testing
Check how the strategy performed in the past, in other words, do your homework and keep doing it.
Every ForexSignals member learns new skills every day, but be prepared to be focused and patient.
Most people fail because of a lack of discipline and dedication.
But if you are eager to learn new skills and strategies, ForexSignals is definitely for you.
What Do You Get?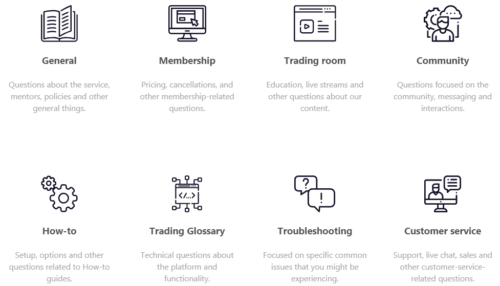 As you know by now, you can sign up for free and check the platform out.
Also after signing up you will get a "Naked Trading Strategy 2022" also called Trading Cheat Sheet, directly from Andrew Lockwood.
Over the next 7 days, you can expect 3 video lessons where Andrew shares the naked trading strategies.
As a member, you have access to specific ForexSignal features, such as Exclusive trading on social media networks, or daily live streams.
Let me just pick a few aspects:
Mentors are looking at 5 trading sessions every day, so they help the community with their trade ideas and how to find the winning trades.
You get hundreds of hours of educational videos, structure from the basic to complex strategies, and analysis
Of course, every member has access to the chat room and since there are thousands of people from all around the world, there is always someone you can reach out to
Let's check the price.
How Much Does ForexSignals com Cost?

The price to join ForexSignals com has changed and actually, it is now cheaper than ever.
You have 3 choices of membership and you can choose whether you want to stay with ForexSignals for a month, 6 months, or the entire year.
Obviously, the best deal is to sign up for a yearly membership, not just because of the lowest monthly fee, but also because you get the best service.
And here is the breakdown:
The Apprentice
– 1 Month Room Access For €52 (Billed Every Month)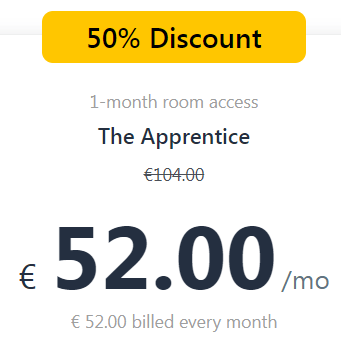 Here is what you get if choose the apprentice bundle:
Trading roo access
Pro trading video academy
Trading sessions – Live video on a daily basis
Trade sentiment analysis
Weekly "hot-pick" analysis
Global news stream – Real-time
Workshops, where you can engage live
Pro Trading tools access
The Committed
– 6 Month Room Access for €31 a Month (€186 Billed Every 6 Months)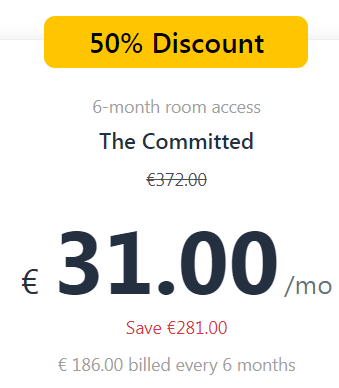 The middle bundle offers 6 monthly memberships where you get more tools and the monthly fees are lower than the bundle above.
On top of the Apprentice, inside the Committed you get:
Exclusive brokerage access
Right direction from ForexSignals mentors
One-on-one with a mentor
The Professional
– 12 Month Room Access for €20 a Month (€240 Billed Every 12 months)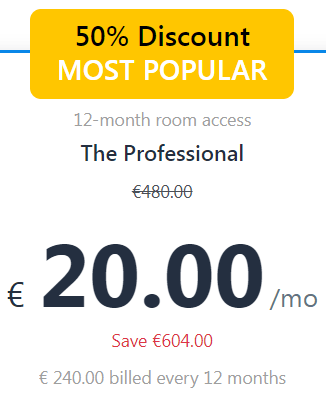 The last bundle (apparently the most popular) is the yearly membership, called The Professional.
Its price is €20 and you would be billed €240 every year.
Besides everything that is above you can directly contact the mentors.
In case you have questions or want feedback on a specific trade idea, you will get feedback as quickly as possible.
It is important to notice that with the Apprentice package, you don't have exclusive brokerage access.
With this monthly room access, you don't have direct contact with the mentors either.
On the other hand, the most popular one (which costs about $48 per month) comes with a priority pass, in case you have questions for mentors.
Also, you get software that scans the market and you will be notified on your phone about potential trade opportunities.
And there is more.
No matter what kind of room access (or I call it "package) you can always test this out.
There is a 7-day- free trial where you have to pick your username, email address, and password.
They take your credit card information as well, but in case you won't join them, they don't charge you anything.
Fair enough.
By now you know that Forex Signals is a real deal and the fact that you can test it out for free for an entire weekend proves the legitimacy of the company.
What Other People Think About ForexSignal.com?
It is always recommended to check forums and reviews about a specific company, especially when it comes to your money.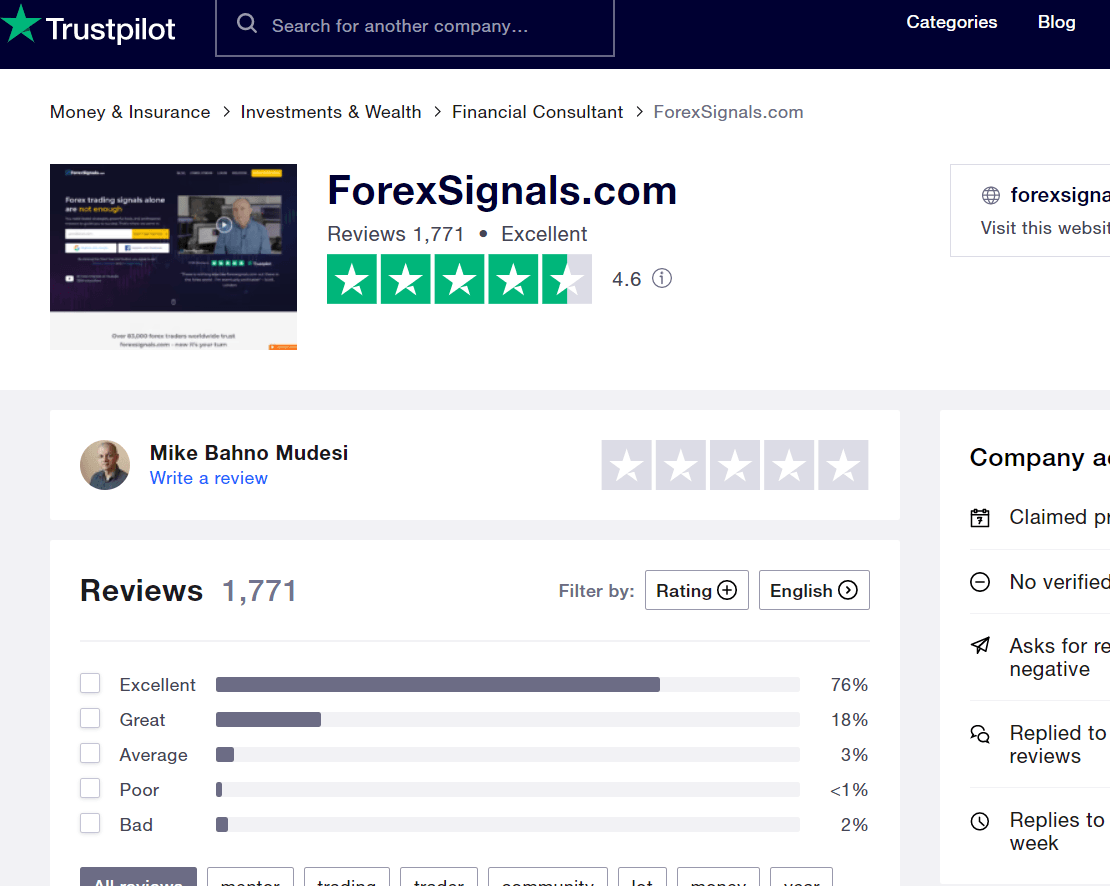 One of the best review sites that one can check is trustpilot.com.
Generally speaking, it is advisable to take these reviews with a grain of salt.
I have seen many reviews where it was obvious that people leaving extremely good ratings were just promoting the actual product.
Typically there are only a couple of reviews.
But the more people write the review the higher chance is that they are genuine.
From my experience, it seems that ForexSignals reviews are legit (at least 90% of them – my estimation).
Let me share with you the most recent negative review that a person left at the end of 2021, saying:
" The seven-day trial insists on my financial information and it states it is for free just sign up"
And the feedback goes:
" Hi Jesse,

Thank you for your feedback.

Please note that this is normal practice with most companies that offer a free trial.

The customer is asked for payment information but can cancel at any time during their 7-day free trial, therefore we do not charge you at any point and your payment details are safe.

If you have any further inquiries please get in touch with our 24/7 support team on this matter via our live chat or via email at support@forexsignals.com

Thanks,

The Forex Signals team"
Here is the screenshot: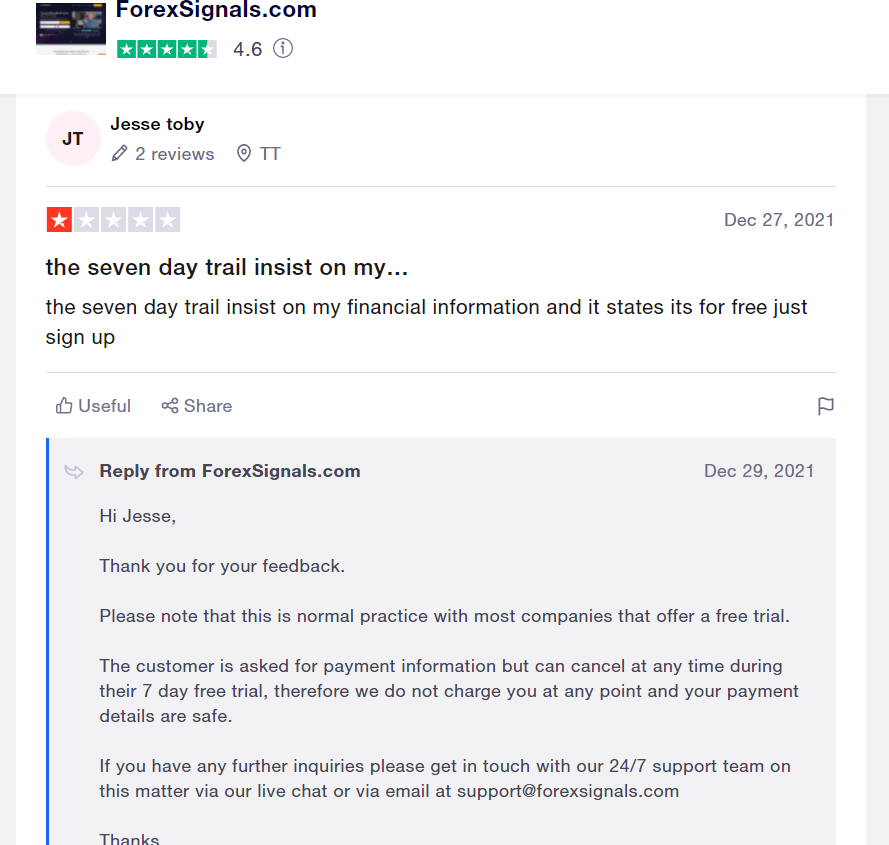 As we see people from ForexSignals do their best to leave feedback.
This is not really common when it comes to other similar companies.
Before we wrap up let's see the Pros and Cons.
What Do I like About Forex Signals?

Great Trading Active Community
An excellent choice for beginners who want to become professional traders
Easy-to-understand video lessons and great education tools
No previous experience with Forex needed
What I Don't Like ForexSignals?
Limites access with a monthly subscription
Requires time dedication
Is ForexSignals com Legit?
Forex trading becomes very popular and therefore you find tons of new companies (or just websites) claiming that you can get rich quickly.
Most of them are not even 1 year old, and their service is very poor. Many of them are scams so no wonder that people are skeptical about such companies.
It is perfectly OK to be skeptical.
That way you won't fail in a forex trading scam (or any other scam).
Let me finish with my favorite quote:
"There is no such thing as Something for nothing", from Napoleon Hill.
Therefore it is important to gain knowledge and new skills.
ForexSignals is a legit platform, providing a great opportunity for anyone interested in this field.
With their training and support, you can turn your knowledge into profits.
In other words, the best investment is in yourself.
What makes your life better?
Of course, there might be a lot of things, but one of them is learning new skills.
And what makes a person happy?
The progress. The notion of learning new stuff and be at smarter tomorrow than today, at least by 1%.
Regarding Forex Signals com, go check their YouTube channel and check the videos.
Take the advantage of a free trial (check the link below) )and see how you do you like it.
You have enough time to decide whether this is a good company to invest in or if you want to check somewhere else.
In case you have questions regarding the Forex Signals, or you want to share your experience, please do so by leaving the comment below.
That way you help this page, so more readers can benefit from it.
Thank you for reading
Mike