Have you been approached by somebody you have not seen for a while, like your friend or former classmate, and you were asked to join the Jeunesse?
Or you are searching for ways how to make extra money and want to know whether the Jeunesse as MLM is a good business opportunity for you.
In this Jeunesse MLM Review, we are going to find out all the pros and cons of this company.
How much money people can make, how Jeunesse works, and briefly, we will mention also the products.
We will find out that success is very rare with Jeunesse.
Why is it so?
Is Jeunesse a Scam?
The answer is not that straightforward; so please stay with me for a while.
I would like to point out that I am not associated with Jeunesse.
I am not a dermatologist or skin expert so I am not judging the products Jeunesse distributes.
In the product section, you will find briefly what kind of products this company sells and I might share with you some opinions of other people who have experience with these products.
So you are about to be informed whether the Jeunesse is a good business opportunity for you as an aspiring entrepreneur or whether you should be looking at other options.
Disclaimer
Please note, that I am not a member or an affiliate of Jeunesse.
This review is based on research and information available online in the public domain.
Any recommendations and conclusions are only opinions and may not apply to all persons or situations.
Jeunesse Overview
Name: Jeunesse
Website: www.jeunesseglobal.com
Price to Join: $29.95 + Price for products
Recommended: Not as a primary income source.
With Affiliate Marketing it is possible to promote any product without bothering others. Check the Pros and Cons of both business models (Affiliate Marketing vs. MLM).
What is Jeunesse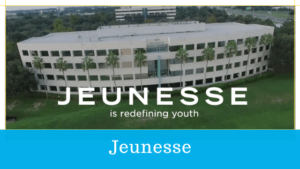 Jeunesse Global is an MLM company that sells skincare products, anti-aging, cosmetics, and health supplements.
In other words, company specialties are health, fitness, and wellness.
It was founded in 2009 by Randy Ray and Wendy Lewis. Currently, Randy is the CEO of the company and Wendy is the COO (Chief Operations Officer). The headquarters is in Lake Mary, Florida.
According to the company's profile on Linkedin, it is one of the fastest-growing direct selling companies (or MLM) in the world.
Currently, Jeunesse has distributors across six continents in more than 140 countries, mostly from Brazil, the USA, Italy, and Canada.
It is worth mentioning that besides it is a very fast-growing company, it was also involved in several lawsuits.
In 2016 Jeunesse was sued for being a pyramid scheme.
Is Jeunesse a Scam? Or Pyramid Scheme?
The company was already sued for being a pyramid scheme as we have touched on above; the case was settled for $2.5 million.
Since then it still operates so, technically Jeunesse is not an outright pyramid scheme, but it is not far from it.
In our review, we will learn that to make money as a Jeunesse distributor you need to recruit people, otherwise, you won't make much from just selling the products.
I would like to share with you a short video explaining what the pyramid scheme is:
We know by now that pyramid schemes are illegal in most countries. The reason is that it is not sustainable beyond a certain level. Besides, it does not provide people with any value.
A lot of MLMs (I dare to say that all of them) have routes in a pyramid scheme though.
Companies that are now legit MLMs have found a way how to make a pyramid scheme legit and the way they do that is to add a product(s) into their portfolio.
These products are distributed only via the distributors or independent business owners, as it is a fancier name for the distributor.
Usually, the products are very expensive and the success of each IBO (independent business owner) depends on how good a salesman he or she is.
At the same time, this IBO must be good at recruiting as well.
That is exactly the case with Jeunesse as well.
The products are being pushed downwards together with the offer to join the company while money is being pushed upwards – to the top levels only.
Generally more on Multi-Level Marketing Businesses and Pyramid Schemes on the FTC website.
What is the Price to Join?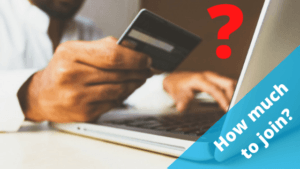 A lot of people see MLM companies as an easy way to start their own businesses. Jeunesse offers products that people want, right? This is at least what they claim in their promotional videos.
It should be easy then, right?
The product is there, and the website is on, just pay the entrance fee which is $29.95 and you can start selling.
Where is the problem?
In the last word of the sentence above: "selling".
The majority of people are not good salesmen, meaning they don't have years and years of experience in selling. The thing is that direct selling is difficult.
Here are 3 aspects you should consider when it comes to direct selling within Jeunesse (or any other MLM).
You need to know a lot of people and/or you have to enjoy talking to strangers
You don't want to sound too "salesy"
You have to handle rejection very well.
If you are OK with these 3 points above you may try to join the Jeunesse. The entry fee is a little less than 30 bucks (to be precise $29.95).
But at this point, you are not officially a distributor yet. You have nothing you can distribute so to become one, you have to purchase one of their enrollment packages.
The Basic Package costs $199.95 and it contains 3 items (gel packs, rejuvenation serum, and a box of Ageless).
You can't just join the Jeunesse – you need to know the person who referred you to Jeunesse or have someone from the company who approaches you and offers you to join his or her team.
In real life, the person who recruits you will push you to buy a much more expensive package.
He will say something like; there is no point in buying a package with 3 products only.
You want to show people more products so your chances to sell them are much higher.
That is why you end up purchasing one of the kits that costs more than $1,000.
Here is the list of all the packages you can choose from:
NV Supreme Package – join for $499.95
Supreme Nutritional Package – join for $569.95
NV Ambassador Package – join for $999.95
Monavie Package – starts at $255.95 (Monavie 2) up to $920.95 for Monavie 9 (contains 9 cases of MonaVie Active juice instead of 2 cases)
Ambassador RVL Package – costs $1,029.95
Ambassador Platinum is for $2,299.95
Ambassador Plus costs $1,999.95
Whoever your sponsor is, no matter how nice he or she seems to be, be sure that this person will do the best to sell you the products worth hundreds, if not thousands.
Products, That Jeunesse Offer
As I mentioned I am not a dermatologist or skincare expert so I can't objectively assess the Jeunesse products.
I will give you only a brief overview of what they have to offer.
There are 2 major kinds of products:
Beauty so you can look young.
Wellness – to feel young.
In the 1st section (Beauty) there are the following products:

Instantly Ageless – This micro cream should restore the youthful appearance of your skin. It is applicable for forehead wrinkles, hooded eyes, eyebrows, and facial pores.
It costs $45.95 and contains 25 vials per 1 box.

Luminesce – reduces the appearance of wrinkles and restores youthful spirit to the skin. There are several products within this section, including, the serum, daily moisturizing complex, night repair, essential body renewal, lifting masque, and so on.
The price for Luminesce HydraShield Mask is $59.95 (5 sheet masks, 5x 0.8oz/25g pouches).

NV Bronzing Body Mist – As per the name, one of the products within this section may give you a bronze skin. It comes with a travel-friendly bottle. Others blur skin imperfections so your photos will look just stunning.
For example, the NV Bronzer costs $39.95
They also have other products – Naara (skincare you can drink) and RVL (shampoos and conditioners).
2nd Section Wellness, you find dietary supplements.

To mention a few:
AM & PM Essentials – contains 70 vitamins and minerals.
2 bottles containing 120 caplets cost $89.95

Reserve – natural supplement, containing ingredients that fix free radical damage and protect cells. Cells in your body stay more healthy and should live longer. It is a mix of 5 superfruits: grape, acai, dark cherry, blueberry, and pomegranate.
A bottle 30mL (1FL Oz) costs $87.95

Monavie – This is supposed to be an innovative blend of 19 fruits.
1 case contains 4 bottles. The case costs $129.95

Finiti – This is supposed to make you feel younger. According to the Jeunesse, this is their most advanced supplement to date, providing support for body health.
But these statements have not been evaluated by the Food and Drug Administration.
The key ingredients are Fucoidan, Palm Fruits, and Purslane Extract.
2 bottles (120 Capsules) costs $179.95
None of the products are intended to diagnose, treat cure or mitigate any disease.
Regarding the price – I randomly have checked Amazon and the Finiti costs something over $100. So if you are interested in these specific products, do a little bit of research and you will find better deals.
(The price on Amazon may vary, so you should do your own research regarding the current prices).
I did not check all of them, but Jeunesse products are definitely available on Amazon.
It may not be in compliance with the Jeunesse rules, but my guess is that distributors could not sell it directly (as they are supposed to) and that is why they decide to post the items on Amazon.
It makes sense since they want at least some of the investment back.
Check also eBay, and compare the prices.
What People Say About the Products
Most people like Jeunesse Global products. Generally, they give a good rating, 4 out of 5 stars.
Regarding the reviews on the website trustpilot.com, what worries me a bit, most of the 5 stars reviews are from February 19th or 20th February.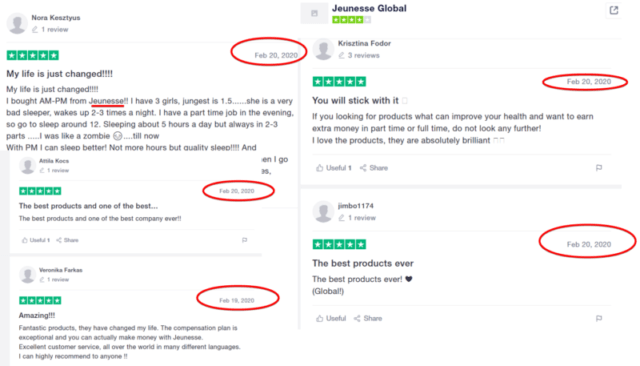 Whereas the rest of the reviews are a mix of older current ones.
This seems to be genuine.
But you can check them at the Trustpilot website by yourself and form your own opinion.
Compensation Plan or Financial Rewards Plan
According to the Jeunesse website, they have the most competitive compensation plans in the industry, and apparently, this company is changing lives around the world.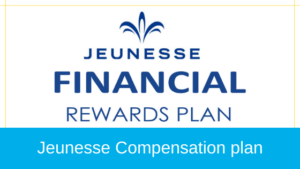 I have done a dozen of MLM company reviews, and every one of them has the "most competitive plans" within the industry.
My point is that it means nothing – it is just their marketing talking.
Jeunesse Compensation plan is not an easy-to-comprehend document – I will try to simplify it so you can get the overview.
Associate
First of all to become an associate you have to buy a starter kit that costs $29.95. We already know that.
You are then allowed to buy the products and make a commission.
You can also enroll other distributors and affiliates.
But as an associate, you can't earn team commission from these guys' sales.
Only an Executive can earn team commissions. How to become one is described in the 3rd point below.
There are 6 ways how to earn money with the Jeunesse:
1. Customer Profit
You buy products wholesale and you can sell them to your customers at retail price. You can earn from 12% to 25% commission.
2. Bonuses
If you can sell a product package to your customer you can get a bonus that ranges from $25 to $250. The amount depends on the specific package.
We have seen that the price for one package goes from $200 to over $2,000.
And it is not always related solely to the price.
These bonuses are calculated based on the CV (Commissionable Volume) of each product (or package).
Commissionable Volume – Each Jeunesse product has a different CV or kind of point. Commission you earn depends on how many points you accumulate.
3. Build Your Team – Recruit and Earn Team Commissions
To become a distributor you must accumulate 100 CVs within a single month.
You don't have your team yet though. You can start to take all the benefits as an executive.
Meaning you have to be:
"Active" – this means, you have to have 60 PV (Personal Volume – this is generated from the CV of product sales) each month. If you don't reach 60PV each month you lose the rankings and all the points (even if you have 59) are reset to zero.
You can become Active again once you reach the new 60 PV.

To have at least 2 persons within your team.
These persons when selling generates so-called Group Volume. The team is divided into your Left Team and your Right Team (or legs). One of the legs has to generate 300GV the other one is 600GV.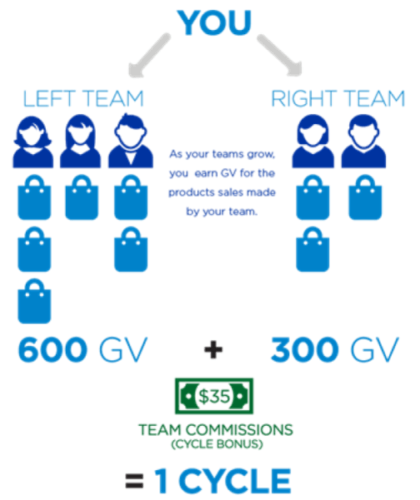 You can then receive a $35 bonus.
To get the bonus all of the conditions above must be met every single month.
Especially for a beginner, this must be a stressful position.
First of all, you need to reach a certain number of points each month.
On top of it, you need to take care of your team as well (there will be always questions coming from your downline). Besides they have to maintain a certain amount of points as well.
Sure, you can keep buying that stuff, but if you are not selling the products, you are losing money.
This is the main reason why many people lose money within any MLM.
4. Matching Bonus
You earn more as you climb the rankings. You get a commission bonus from each level below you.
Let's say if you have a team with 4 levels, you get a 20% commission from the 1st level.
15% from Level 2
10% from Level 3
5% from Level 4 (and below)
5. Customer acquisition incentive
This is about the number of customers.
Let's say when you sell products to 5 customers in one month your 1st level bonus goes from 20% to 25%.
10 customers – your bonus is 30%.
6. Diamond Bonus Pool
There are certain criteria on how to become a part of the diamond pool.
This is basically the way how you can get some shares of the company's global commissionable volume from product sales made each 3 months.
I won't get too deep into this.
It is available for people who reach the 9th level and above.
So, Those are the ways how you can make money.
I know it is too complicated to understand the entire financial rewards plan at first sight, but it is normal.
Let me share with you also the ranks chart:
14 ranks are starting with distributor up to the Crowne Diamond Director.
If you wish to study the whole compensation plan, you can read it here.
In case you prefer to watch a video here is the compensation plan explained
One not regarding the team building.
In that part where you build a team, and one of your team members purchases the Ambassador Package and the other member a supreme package, let me remind you that the Ambassador Package cost starts at $1,000.
It seems easy on the paper;
But how easy do you think it is to sell a product that costs at least $1,0000 to someone?
How many people do you know can afford that?
There are many factors you should consider before joining the Jeunesse.
If you find it too complicated, I will show you a much easier method of how to start generating revenue.
It is called affiliate marketing and I will also leave a link for you where you can compare both Affiliate Marketing and MLM in general (not just Jeunesse).
How Much Can You Make as Jeunesse Distributor
We are curious about the real numbers – what is the percentage of people making decent money and how much does it cost to stay in the game.
The majority of distributors don't make more than a couple of thousand per year.
Almost 60% of them earned only a couple of hundred in 2019.
I see a couple of reasons why most of the people don't make a full-time income as Jeunesse Distributors:
Personal "relationship" with the products (meaning how much you are into the skincare products). If this niche is not your favorite then you will have hard times selling them and you won't convince anyone to join since you don't believe in the products
Products themselves are too expensive and without proper sales training and/or experience you will only struggle.
Competition – please realize that all of your "colleagues" work in the same field or niche and thus it is your direct competition.
And based on the facts above, no wonder the numbers show that only about 2% of Jeunesse distributors made about $82,000 in 2019. On top of it, the top 1% earners needed about 6 years to get there.
Yes, building a business takes time and effort.
A small percentage of people enjoy this kind of business and they don't mind the direct competition.
They don't mind losing friends and some family members. For them, it is important to earn $80,000 per year.
I know one thing – this business is not for me.
I tried that – I remember me and my friend were hiding from our sponsor and we made up stories so we did not have to show up at the meetings.
This guy as my upline was bothering me with the phone calls and questions…
Nah – thank you.
Easier Way to Generate the Revenue
I like such a business model where a service or product is found naturally – I mean something where you as the business owner don't have to bother people, calling them one by one.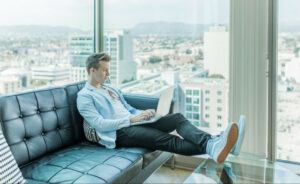 Imagine this.
You are searching online for a monitor.
You google something like the best monitor for gaming and you see a bunch of websites, in google search engine results.
Now you go and read about them.
After a while, you decide to buy one so you click on it, and you are directed to the Amazon page.
You finish the purchase.
You may or may not have noticed that the website (the website you were on before Amazon) is an affiliate website and the owner of the website earns a commission on any product you buy at Amazon (it does not affect the price).
Did you know that these websites (affiliate websites) are mostly one-person businesses? At least most of them started like that.
And it is not that difficult to create such a website. Sure it also takes time and you also need some knowledge.
But there is a course that teaches that and people hit 4-digit earnings in the 1st year, for some it takes a bit more.
It depends also on the niche you choose.
What does it mean?
This simple business model I just introduced is called affiliate marketing.
You can even compare both affiliate marketing vs MLM and see what business model suits you the best.
Regarding the Jeunesse, the money is in recruiting. Even the video you have checked above says so.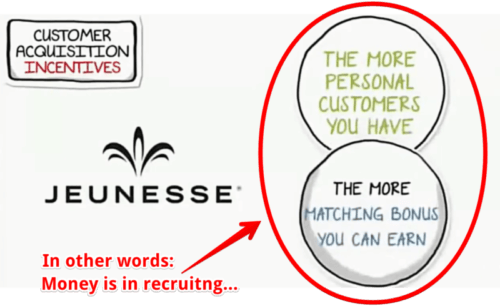 The bottom line is you need to sell more products throughout your team to generate revenue.
As with any other MLM, the real money is in the recruiting.
Here is where the aspect of the pyramid schemes comes from.
And honestly, I can't blame people who call Jeunesse a pyramid scheme. It makes sense.
What I Like

Fast-growing company
Many different ways how to generate the revenue
Quite an inexpensive way to start as an associate (as soon as you don't buy the $1,000+ package)
What I Don't Like
Products are expensive
Competition is too big
Bothering friends and family members
For the majority of people very difficult to make living
Jeunesse – Conclusion
All MLMs, including the Jeunesse, are to some degree pyramid schemes.
No one can make a living just by selling overpriced products. Besides everyone within the Jeunesse company is your competition.
Sure you can have a certain success in case you work with a lot of people and/or you have a big family.
But keep in mind that they also see the MLMs as a pyramid scheme and it won't be easy to convince them to join your team.
Now how many of them do you think will thank you let's say in a year after you recruited them?
If you are not a person who enjoys talking with strangers then you will have a hard time making decent money since you remember? The real money is in recruiting.
How about selling the products?
How many people do you have to contact to make at least $400 per week?
In my opinion Affiliate Marketing is an easier way to start a business.
The disadvantage might be the learning curve, but you have to realize that it is beneficial to invest in education. I would like to share with you the difference between affiliate marketing and MLM and then you can form your own opinion.
In case you have questions let me know in the comment section below.
I will be more than happy to answer you back.
Thank you for reading
Mike