All right – so you want to know whether 4Life is a scam, right?
I have done my research, and believe me it took me several days to come up with this review.
I did not find any signs of a scam, but I did find out that it is really difficult to make a living with 4Life.
I will show you also the income proof so you can get an idea of how much a person at the bottom can make.
I don't mean to be disrespectful when I use the term "at the bottom" but if you think about joining the 4Life or any other MLM company, it is where every newbie starts.
If you want to know more about 4Life, just stay with me and I will reveal to you exciting information about this MLM company.
In case you were searching for ways how to make some money on the side I think I can help you with that as well. It won't be any MLM company, no pyramid scheme nothing like that.
Before we dive into the 4Life review, let me share with you that at this time and age, the best way how to make some money on the side is through internet marketing.
I know it may sound difficult but it is not harder than writing emails.
Well, I admit it is not super-easy, but with proper tutorials and guidance, you can build your own website and learn how to monetize it.
But Let's dive into the 4Life review.
Disclaimer
Please note, that I am not a member or an affiliate of 4Life.
This review is based on research and information available online in the public domain. Any recommendations and conclusions are only opinions and may not apply to all persons or situations.
4Life Overview
Name: 4Life
Website: www.4life.com
Price to Join: $25 + Price for products
Recommended: No
What Is 4Life?
The founder is David T. Lisonbee, who has more than 30 years of experience in network marketing.
The headquarter is in Sandy, Utah (just like many other MLM companies, including Rain International, or Tranont).
4Life is an MLM company that manufactures and distributes healthcare products. The company offers supplements that support the immune system, nutritional meal packs, products for teens and kids, and general wellness.
It was founded in 1998, and the headquarter is in Sandy, UT USA. They operate worldwide with more than 5,000 employees.
Other than that the company does not reveal too much detailed information about its business.
It is estimated that they have offices in 24 markets on five continents.
Another source says that they sell their products in 50 countries.
You can find on their website many awards for the products they have won over time.
On the other hand, I also must mention that the company in 2016 received a warning letter due to misleading marketing practices (a lawsuit was filed against the company).
The result was an internal warning that if any of the distributors make such a false claim about the product, they will be suspended. Since then no major issues have been recorded.
Is 4Life a Pyramid Scheme?
You may be asking what is the difference between an MLM company and Pyramid Scheme.
In a few words – an MLM company offers a product to the market, whereas the pyramid scheme does not have a real product and is based on the recruiting of other people, only.
Here is a video on how to spot the pyramid scheme and how difficult it may be to see the difference between MLM and a pyramid scheme:
With that being said, 4Life is the MLM company. But the truth is that the majority of people do not make (almost) any money.
We will check the actual 4Life income report to see what percentage of distributors make money.
As a side note, here is a quick "checklist" so you can protect yourself to see if the company fits the pyramid profile.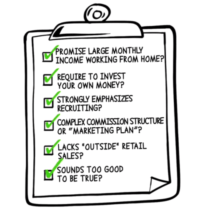 Ask yourself these questions if you are not sure whether the company is a pyramid scheme.
Does 4Life fit that profile?
Well, even though it may seem that it has some aspects of it I believe it is just a legit MLM company.
The thing is that they do have products to sell, and people seem to be quite happy with those products.
The bottom line is, that more than 80% of people who join the 4Life as distributors do not make more than a couple of hundreds of dollars per year!
What is the Price to Join?
There is a $25 fee to join the 4Life. It can be done online by filling up the application available on the 4Life official website.
To become a distributor, one must buy products (like a package) that cost $29.95. The distributor can then buy the products at a wholesale price.
What I see as a disadvantage, he can't sell any of the products unless he buys them first.
There is a minimum amount of product distributor needs to buy per month, to maintain that "position".4Life offers some rewards for their customers (or distributors).
These 3 are preferred:
25% Product Saving – This includes the wholesale pricing
Loyalty Program Benefits – It is possible to earn product credits (the product will be selected by 4Life and it cannot be exchanged or returned)
Instant Discount – There is a 25% discount at checkout on qualifying purchases (not applicable for the first order with 4Life)
To me with every reward comes some kind of catch. Like there is no linear reward.
In other words, you can get this reward A, but you have to do additional things – or you can get it but you also have to buy this or that.
If you looking for a simple way how to make some money on the side (or even a full-time income) you should consider affiliate marketing.
Basically, you have your own website where you add useful content for your visitors. People search for help on google and they land on your site – you don't have to chase them.
You educate them about the best option or product (if you do product reviews) and they make their own decision about the purchase.
They are happy about being educated and about the purchase – and you are happy that you make them happy 🙂 and yet you earn a commission.
It is a Win-Win situation.
You don't have to bother anybody.
Products, That 4Life Offers
As already mentioned, the company offers health-related products.
They have more than 100 different products (for skincare, basic wellness, personal care, dental health, multivitamins, and even animal health).
But their number one is the Transfer factor plus.
According to the company, this particular product is the most selling immune system product.
There are 60 capsules in it and it is recommended to take 2 pills per day.
The price is something over $70 on Amazon and $76 on the 4Life pricelist.
People taking the transfer factor plus usually have a good experience with the product. There are some complaints about the price, though.
Generally, regarding the products, the company says that all their products are backed up by research and science. According to them, they employ scientists and physicians to create these products.
Although the details of the research are not revealed.
Another thing is that a placebo plays a big role and also many reviewers underline it.
In my opinion, if that helps – then nothing wrong with that. Assuming there are no side effects (have not seen any in those reviews).
The downside is the high price though.
How Can You Make Money with 4Life?
A simple answer would be – Hardly.
To dig down a little bit there are 2 ways how to make money:
Selling the products – that is difficult due to a lot of competition between companies trying to sell similar products
Recruiting other people – mostly relatives and friends. It jeopardizes good relationships and you might lose them (assuming you have a good relationship with at least half of your family and friend 🙂 )
Here is a screenshot from the 4life income disclosure.
You see that less than 1% make a decent living.
And in 2020 it was even worse.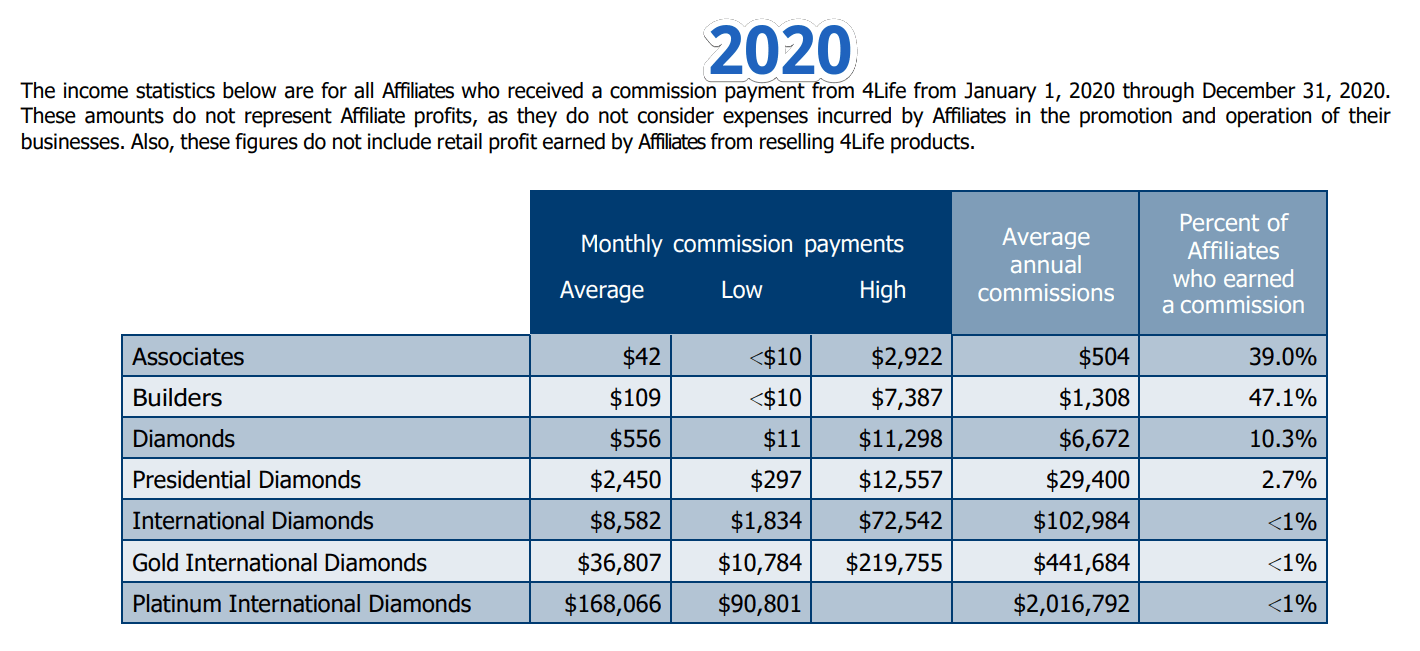 You can check the entire 2020 4Life Income Disclosure.
This is a common thing with most MLM companies.
One point regarding recruiting people;
I don't know how you feel about that but to me, this is probably the worst part since you promise people to do what you do and that they can earn a lot of money.
In reality, you don't make much as per the income report above, so how can they trust you?
Why would they join?
It is extremely difficult to convince someone to be part of something that does not work.
Also at this time and age, people simply go to the internet and make a purchase online.
That is why, if you are looking for an opportunity to make money, you should go in that direction as well – create your own website and learn how to monetize it.
4Life Pros and Cons
There are actually more cons than pros, but let's have a look at the individual points.
4Life has been founded more than 20 years ago. In my opinion, there is good leadership. People working directly at 4Life Research seem to be happy. On the other hand, independent distributors do not do so much…
Their product seems to be working – although it might be just a placebo effect, I believe nothing wrong with that. It is said that the mind can create all the chemicals we need to heal up.
4Life is also involved in charity work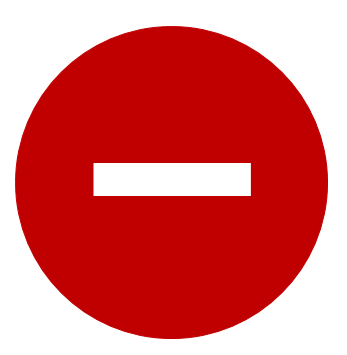 More than 85% of distributors make less than $1,000 per year. That is less than the minimum wage in Ukraine
All of these distributors are "advised" to recruit their family members, relatives, and friends. In other words, these distributors eventually might get their closest ones into a similar unfortunate position as themselves (the distributors)
All of the products are expensive and very hard to sell
4Life does not provide its distributors with any kind of training on how to sell, how to create a website, and how to make promotions. All distributors are on their own when it comes to the necessary education.
Distributors need to keep buying the minimum amount of product to remain "in the game"
Oh and regarding the healing I mentioned in the second point in the Con section – I just would like to refer to the source of that thought.
Some Thoughts at the End
Their products might work. It also depends on the individual. The truth is that they are expensive.
Also depending on where you live, you may have your own way of treatment. I mean some people rely on proper food, tea, and exercise. Others may have already chosen their supplements – cheaper than 4Life's products.
If you are interested in their products, by all means, go ahead and try them.
But if you think about joining 4Life as a business opportunity I do not recommend it.
Mostly due to the fact the majority of people do not make enough to pay their checks.
Better ways to earn money on the side
Of course, there is and the easiest way is affiliate marketing.

In one particular article, I compare both, MLM Vs. Affiliate marketing. You can check the post to determine which business model fits you the best.
This Might Be a Better Alternative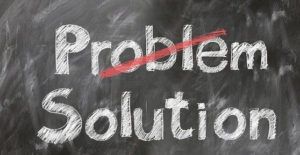 As you have seen, it is not easy to make money with 4Life.
Their products are not easy to sell because of the price. If you are OK with bothering your friends and family, you can try that, but there is a chance that you will lose most of your close relatives and friends.
That is just my advice since my aunt was doing this when I was a teenager. She tried to convince my mother to join but she refused.
Eventually, my aunt stopped doing that.
But I am sure you want to learn something about the alternative.
The opportunity I am about to tell you about does not require any selling any recruiting and you can do that from your home. It is called affiliate marketing.
In a nutshell, you create a website about something you are passionate about. You create content and make that website "visible" for search engines, such as Google and Bing/Yahoo.
I know that this might sound difficult for you, but with proper training, anyone can do that.
The training you will find inside the platform called Wealthy Affiliate.
This platform has been founded in the early 2000s and today there are more than 300,000 active members. Many of them are 6 figure earners.
You can check it out for free, no credit card is required.
I know that you might have a lot of questions, so do not hesitate and ask them in the comment section below.
I will do my best to give you an answer within 24 hours.