Have you stumbled upon a specific product promising that you can make hundreds of dollars for little to no work?
Did you even purchase it, from WarriorPlus, (hopefully not!)?
It did not work as promised, right?
You have found out that the guy who created it is called Branson Tay.
Well, does it mean that he is a scammer?
Or is Branson Tay legit?
Well, no worries, none of his products (as far as I am concerned) works.
And I have reviewed more than a half-dozen of them.
I have even watched videos on his YouTube channel, and we will get into that as well…
First of all, let me assure you that there is nothing wrong with you.
No one ever made money with Branson Tay's (or similar) products.
Truth be told, it takes some effort and skills to make money online, and we can discuss that as well.
Jump to:
But first of all let's take a look at this guy, Branson Tay.
Is Branson Tay a scammer?
Branson Tay is a person selling digital products on WarriorPlus. His portfolio of products is quite big, in fact, he comes up with a "new product" on a monthly basis.
The truth is that they are all the same and for the lack of words, they are just "click-bait".
He promises you to make money with little to no effort for a couple of bucks.
Once a person spends $7 or $17 on a product, he is forced to purchase more with upsells and the final price might be even a couple of hundred dollars.
The money-back-guarantee is not so guaranteed.
That's why I don't recommend purchasing any of his products and it is safe to assume that he is a borderline scammer.
Who Is Branson Tay?
It depends on whom you ask.
Well, according to one review, he is a successful internet marketer making 6 figures from selling his products and affiliate marketing.
Branson has been active in the online industry since 2018.
Since the beginning of 2021, he has been also a Member of WarriorPlus where he sells his products.
You might have heard of some, or maybe you even purchased some of his products and you were not happy with them.
I understand and I also understand that it can make you even more upset to learn that Branson makes 6 figures (more than $100,000 a year) by selling these crappy products.
They have no real value and that's why people abandon the sites where he sells them.
The thing is that he keeps creating new ones…
… whereas the traffic to the older ones decreases.
Just let's take a look at how much traffic these two recent apps (websites) get, Read4Money, and Type4Cash.
The traffic in a few months had dropped dramatically.
How about his other product, called Type4Cash:
Pretty much the same.
Let me ask a rhetorical question:
If this would have been such a top-notch product (meaning a push-button system generating hundreds of dollars per day), would the traffic go up or down?
The peak was soon after the launch. After that, we see a decline, in both cases.
This is the reason, why Branson needs to come up with a "new" app /website /product on a regular basis.
None of them provide any value to those who bought them.
What do I think about Branson?
I would like to meet him personally and ask him what's wrong with him.
Does it make him happy, to use deceptive marketing just to make money from regular people?
And Money Back Guarantee?
The problem with the refund is that WarriorPlus is not responsible for this transaction.
A person who bought the course here, must contact the vendor directly, in this case, Branson Tay.

Not sure if you can see that;
It says:
"Important Note: Vendors/Sellers are responsible for ALL refunds. WarriorPlus is NOT the vendor. Each product is listed on WarriorPlus by individual vendors/sellers.
ALWAYS go to the original vendor first for support or refund requests, regardless of who received payment for the order (the seller/vendor or an affiliate). The original vendor can contact any of their affiliates to process refunds."
See the Source: WarriorPlus/Support.
In most cases, Branson is not reachable and he doesn't pay back.
Does this make him a scammer?
Well, Duh!
Branson's YouTube channel(s)
He has 2 or 3 Youtube channels.
Let's check his most successful one.
His Youtube account Branson Tay has been created in July 2018 and as of this writing, there are 580 videos (more than 32 million views).
According to SocialBlade (which is an American website that tracks social media statistics and analytics), he has 623,000 subscribers.
Each week he gets about 1,000 new subscribers.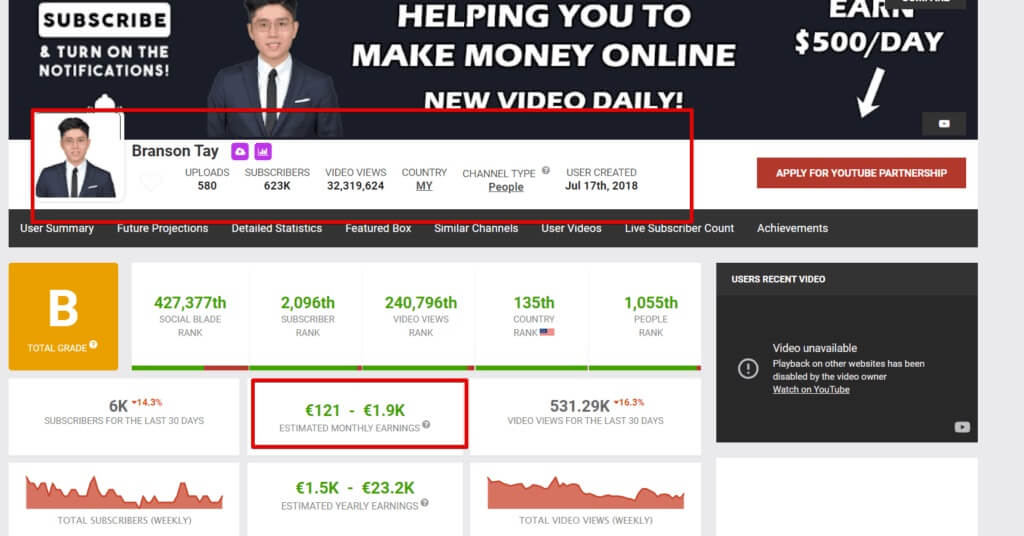 The monthly earnings are estimated from $133 to $2,100. Most likely it is close to the upper end.
Does Branson Provide Value on YouTube?
I have checked many of his videos and to me, these are just sales pitches.
Just sales videos, to lure you to purchase his W+ products.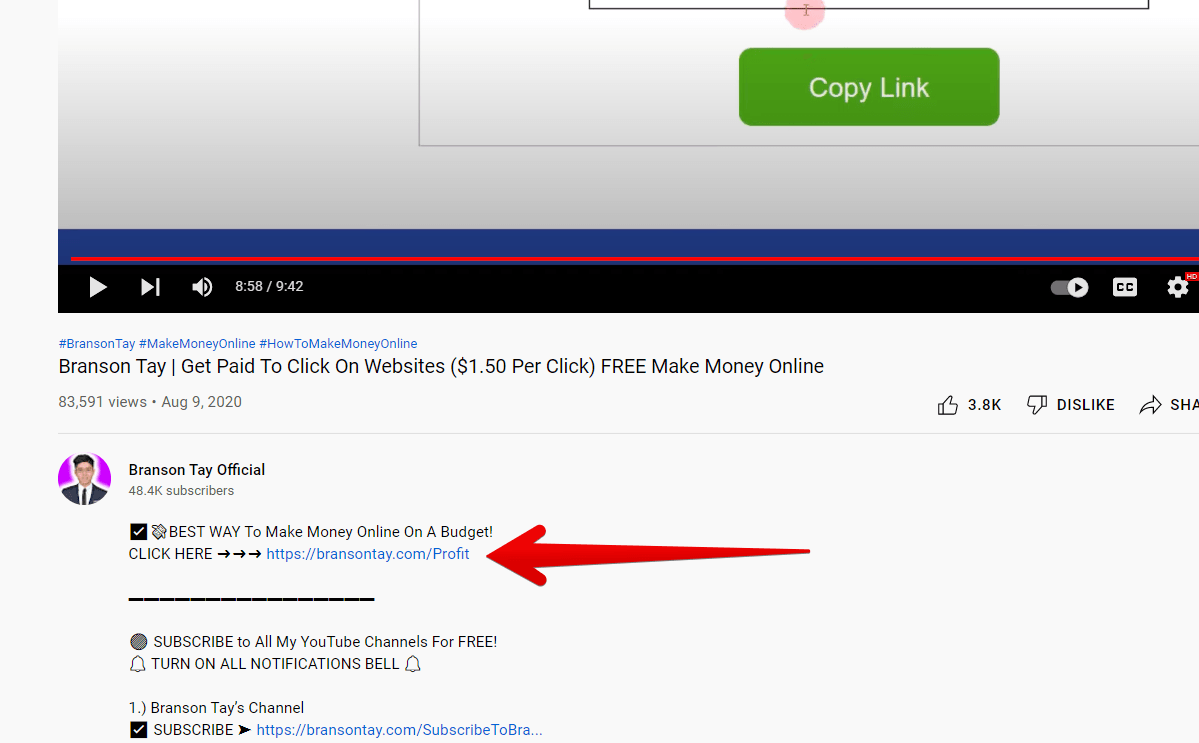 See that link?
It goes like this:
bransontay.com/Profit
Links below other videos are like:
bransontay.com/Start
But you won't get to his website.
Instead, after you click on the link you get to the site where you enter your name and email: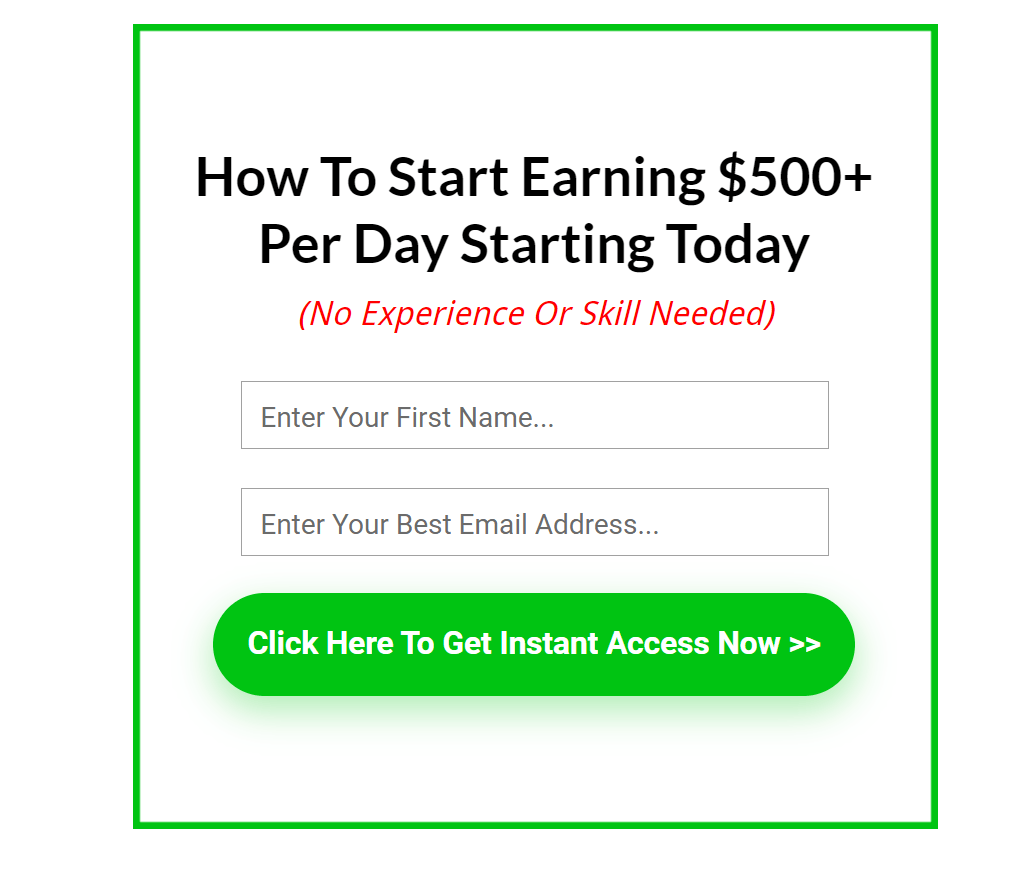 Originally I really thought I was gonna get some information into my inbox.
Maybe some advice, recommendations, or free training (call me naive)
Nothing.
You are redirected, right away to the WarriorPlus product, in this particular case – GooglyPay.
(He probably changes the link, and he promotes what works the best for him at that time)
I thought his Youtube channels would provide some kind of value but it doesn't.
It is just another source of traffic, so he can sell even more of his products…
Isn't that sad?
And remember he also has your email address, where he is going to sell a bunch of useless products, "Made by Branson Tay".
BTW
This is what his website looks like: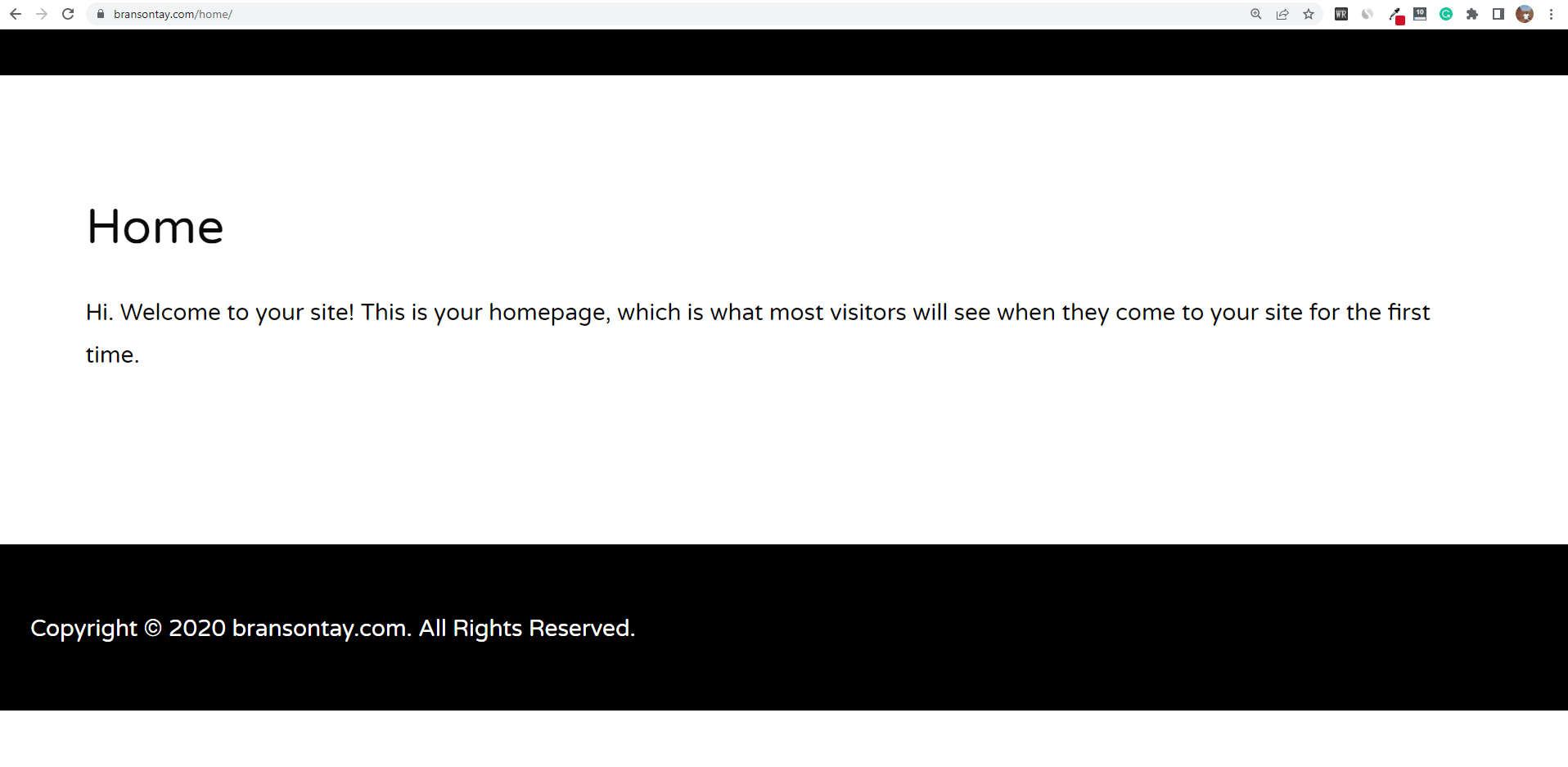 Really "professional".
(I am not saying that it has to be a fancy site with a lot of content, but maybe a few words about him and a few articles, would be a good thing).
Facebook Group
This might be a private group with no access from outside. Meaning he must accept you into his group.
So I have requested access, but so far no response.
Hopefully, he will be nice enough to let me in 🙂
(Assuming that he won't read this article 😉 ).
I am sorry for being sarcastic, but these kinds of people shouldn't be part of any affiliate program, including Warrior Plus.
What Kind of Products does Branson Tay Sell?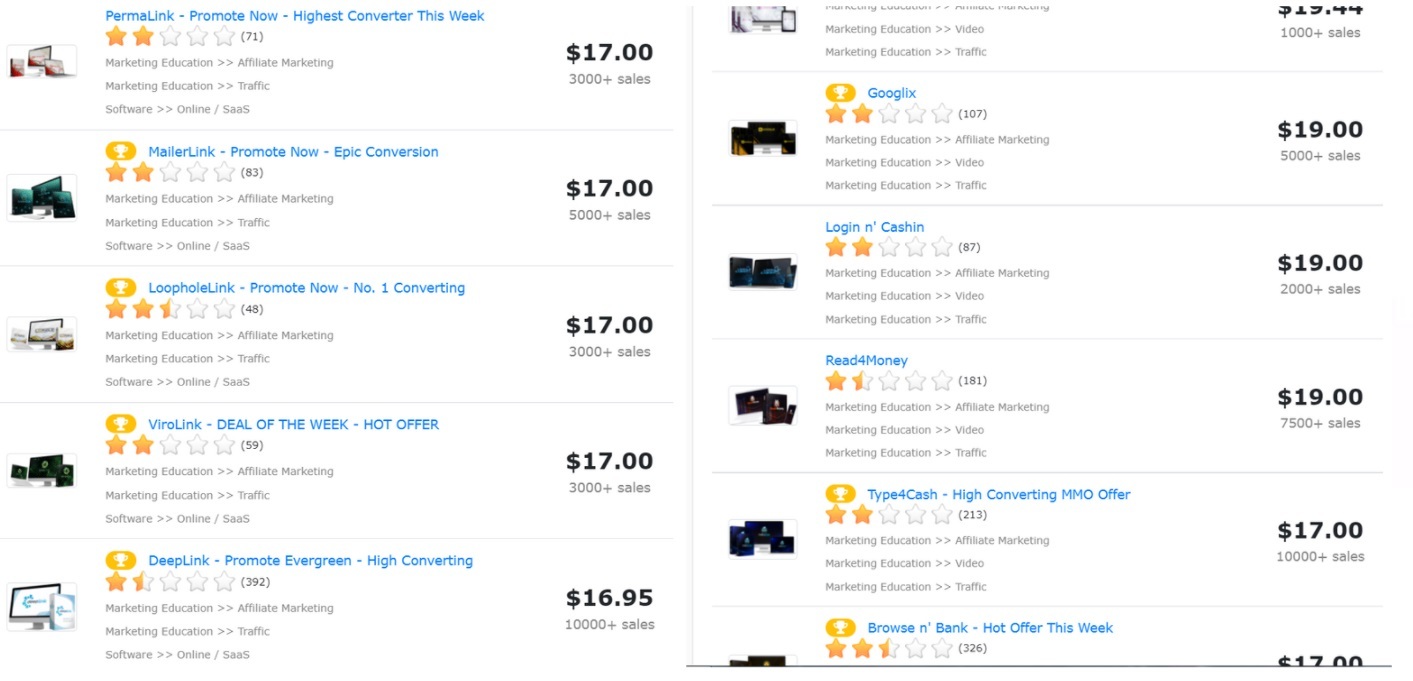 All the same s… stuff.
Just by looking at the W+ (WarriorPlus) site, and his profile, he keeps coming up with a 'new" product on a monthly basis.
The bottom line?
They are all the same. It is all the same nonsense.
Affiliate Marketing
Branson also partners with many other affiliate marketers, who create reviews and publish them.
Claiming how great these products are and how highly recommended they are…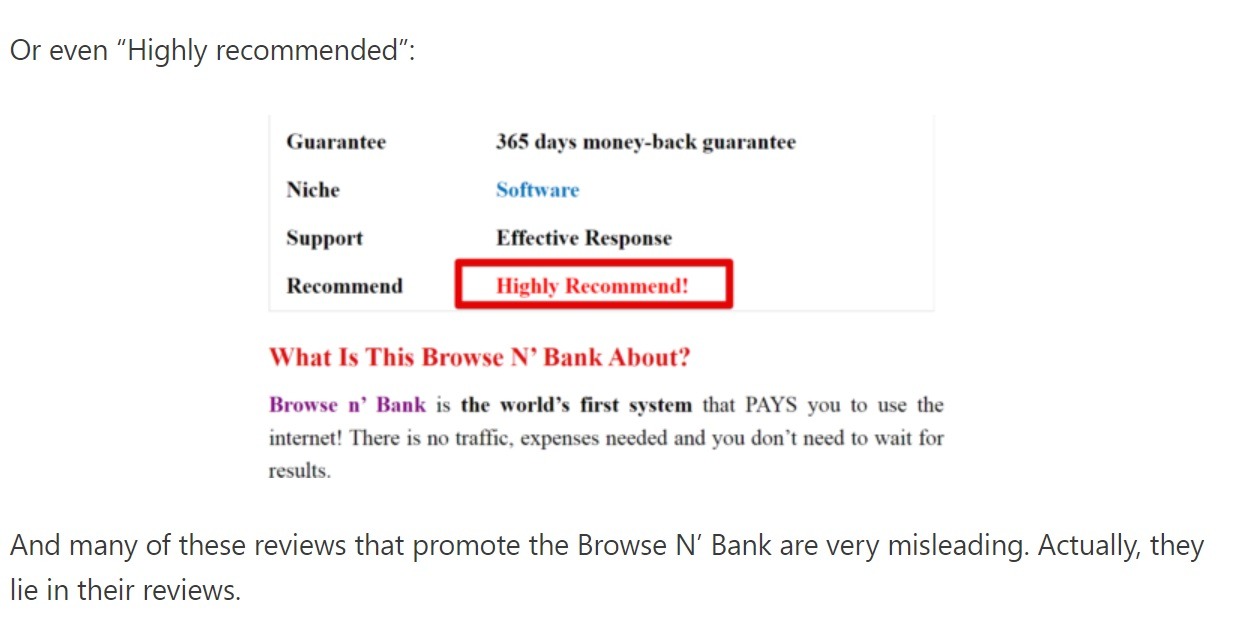 They are affiliated with Branson and make a commission off of people like you who genuinely looking for ways how to better the financial situation
And or how to learn new skills.
Reading such fake reviews people might be thinking that they already found the "jackpot"- but after a few days, they realize that it is just another one of those fake scammy systems.
This is not how affiliate marketing should work.
You know there are shady practices in every walk of life.
But how long will it work?
Google does update every single day and he goes after such misleading reviews.
But most importantly, you don't want to rip off people, right?
If you buy a car with no warranty, and it breaks down next weekend, you will never buy the car again.
Heck, you even go and sue the guy or company who sold it to you.
(I can imagine someone would throw a brick in the dealership window, but that's just my fantasy :).
How to do Affiliate Marketing in a proper way?
Be honest and genuine.
Provide value, and your experience and share it with people.
There is no better way ho to become successful online than provide help and support.
So even with affiliate marketing make sure you offer helpful and useful information.
And be honest and recommend only products/service that really works and have value.
Do Branson Tay's Products Work?
Well, they work for Branson, right?
He makes 6 figures, scamming people.
As I mentioned at the very beginning, his products have no value to the end user.
And People even buy the upsells, hoping that they will start generating income once they purchase the upsells.
Wrong!
How Do They Work?
Basically, you are shown how to get access to some kind of page builders.
These pages though are only subdomains, so they won't rank in Google or any other Search Engines.
You might try to post the links on Social Media, but if you don't have thousands of followers you won't make a dime.
And if you have thousands of followers, you are not purchasing Branson's product.
You don't have to / You don't need it.
If one of Branson's products "somehow" (which is obvious) starts to fade away, he rehashes it (giving it a new name, and new sales videos) and sells it as brand new.
But in 99% of cases, they are all the same.
Why They Don't Work
It doesn't matter what kind of business you want to do, you need your audience.
How to get the audience?
In the online world, it is called traffic. Or views if you have a Youtube channel.
It is important to learn how to get traffic.
Basically, there are 2 ways:
You have money – you can pay for ads
You don't have money – you must find time to create the content
What method do you prefer?
Well, even if you do have money, it is still recommended to learn basic SEO skills, and then when you see that something generates revenue, then boost it up with the ads.
I agree that it is not easy to find an educational platform that works, but there is one I can personally recommend.
Branson doesn't teach any of that.
He only shows, you some "push-button" system – and that is all B.S., I mean nonsense.
What Really Works?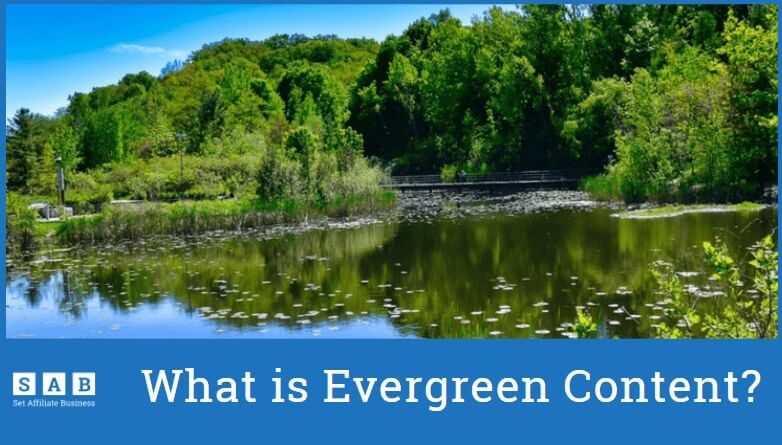 There are many ways how to make money online.
Once you learn how to get the traffic you can do a lot of things when it comes to monetization.
The simplest model is affiliate marketing.
Choose a proper niche that you have a genuine interest in. And then provide your audience with evergreen content.
You Might Be Interested in the
Affiliate Marketing is a method where you sell other's people products.
It is a simple business model but again please keep in mind that the secret of sustainable business online is to provide value to your audience.
They must trust you.
Only then, you can sell stuff and if it is done right, you will start making money even when you sleep.
That's the power of internet marketing.
But again, you need to learn some skills.
One of the ways how to acquire such skills is to get training that teaches step-by-step what to do, how to do it, and when to do it.
I can personally recommend a platform called Wealthy Affiliate and here is a video that goes more in-depth: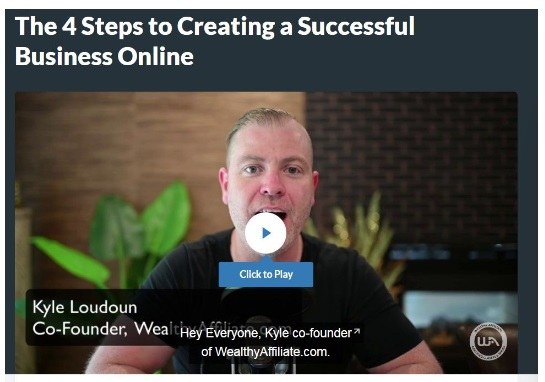 Is Branson Tay A Scammer?
Branson is a scammer and he knows how to trick people to purchase his products.
First of all, he claims how easy it is to make $100 or $300 per day with the system that he has developed.
He only asks for less than $20 to get access to the system (to buy his app).
Once you purchase it, "that magic happens".
(The magic for Branson)
Right after checkout, you see a pop-up window with an upgrade claiming that for an additional $97 you can get even more traffic and thus sales.
There are at least 4 of these upsells, and if you can't find the "skip" button you easily are charged $500, sometimes even more.
What do you get?
Access to the useless program that actually won't be working. Even if you put some kind of offer into the system, no one will ever buy it.
Why?
There is no traffic and thus no one sees the "offer"
You don't know how to get traffic, because Branson doesn't teach that.
In the best-case scenario, he provides you with a bunch of emails to which you can send the offer.
The result?
You are just spamming people that never heard of you, so most likely your email ends up in their junk/spam folder.
So now what's your opinion about Branson Tay?
By now you know that even his videos on youtube don't provide any value. These are just sales pitches to get you to buy his useless products.
My advice, stay away from Branson Tay's products, no matter how great it looks.
If you have already experienced his products, please let us know in the comment section below.
It'll be very valuable for people that are not so experienced;
And yet they are still searching for platforms that provide value.
Also if you have questions, please let me know.
I will make sure you provide you with feedback within 24 hours.
Thank You For Reading,
Mike.