This is actually a very difficult question to answer.
I don't know you in person, but If I were, I think I might be able to give you 2 or 3 niches and you can pick the one that will be the best for you.
But since I don't know your background it is not easy to give one straightforward, general answer.
It really depends on age, gender, religion, and any kind of background.
There are many variables that one has to consider and therefore it is important to go through these variables, and then you can decide what is the best niche for affiliate marketing, for you.
I am going to name at least 15 niches that are the best in terms of revenue. In other words, by the best, I mean the most profitable ones, in the long term.
You are going to find there, what might be the best niche for you.
And even if you won't find the specific niche, at least you will figure out what direction to choose; and I am sure you are going to have many ideas.
With that being said, be careful and make sure to get rid of the good ideas and focus only on the perfect idea (meaning you want to choose one niche only).
Please note, that this article is based on hours and hours of research as well as many years of experience as an affiliate marketer.
But you are free to comment, or leave feedback if you feel like it. For that purpose please use the comment section at the very end of this article.
A few lines ago I mentioned the variables that one has to give thoughts to.
So let's begin with an interest you might have.
What Is Your Field of Interest?
Is there anything in particular you are passionate about? A hobby you have, or maybe just an interest.
Maybe you like coffee and have been interested in coffee machines.
That might be a good niche.
Or maybe your passion is golf.
Just remember that you don't want to start with a broad niche. That would be difficult to compete with existing websites.
How about – Women's Golf Shoes?
That is much more specific and there is a higher chance that your website get some traction within a month.
If you don't have any particular hobbies that you are passionate about, how about your past experience?
What's Your Expertise?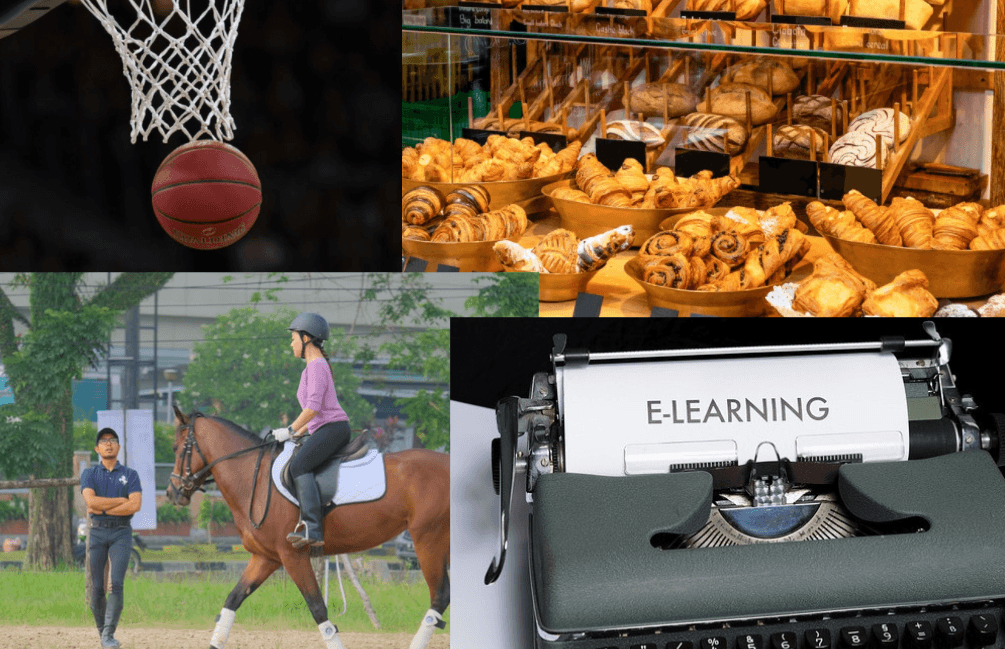 Is there something you have been working on for years?
Maybe you have been working in insurance and you decide to provide people with unbiased and objective information in the financial field.
Or have you been working as a car mechanic?
Take advantage of your previous expertise.
It doesn't mean that you need to have a blog (a website).
You can have a youtube channel and here is an example of a person with decades of experience as a mechanic.
Scotty Kilmer:
"Rev Up Your Engines"
… sounds familiar?
Below his videos, there is a bunch of affiliate links.
So if someone clicks on it and purchases a product, Scotty gets a commission. He is Amazon Associate.
In a very similar niche, here is another guy who has not been a mechanic but he does car reviews;
you have probably watched his videos: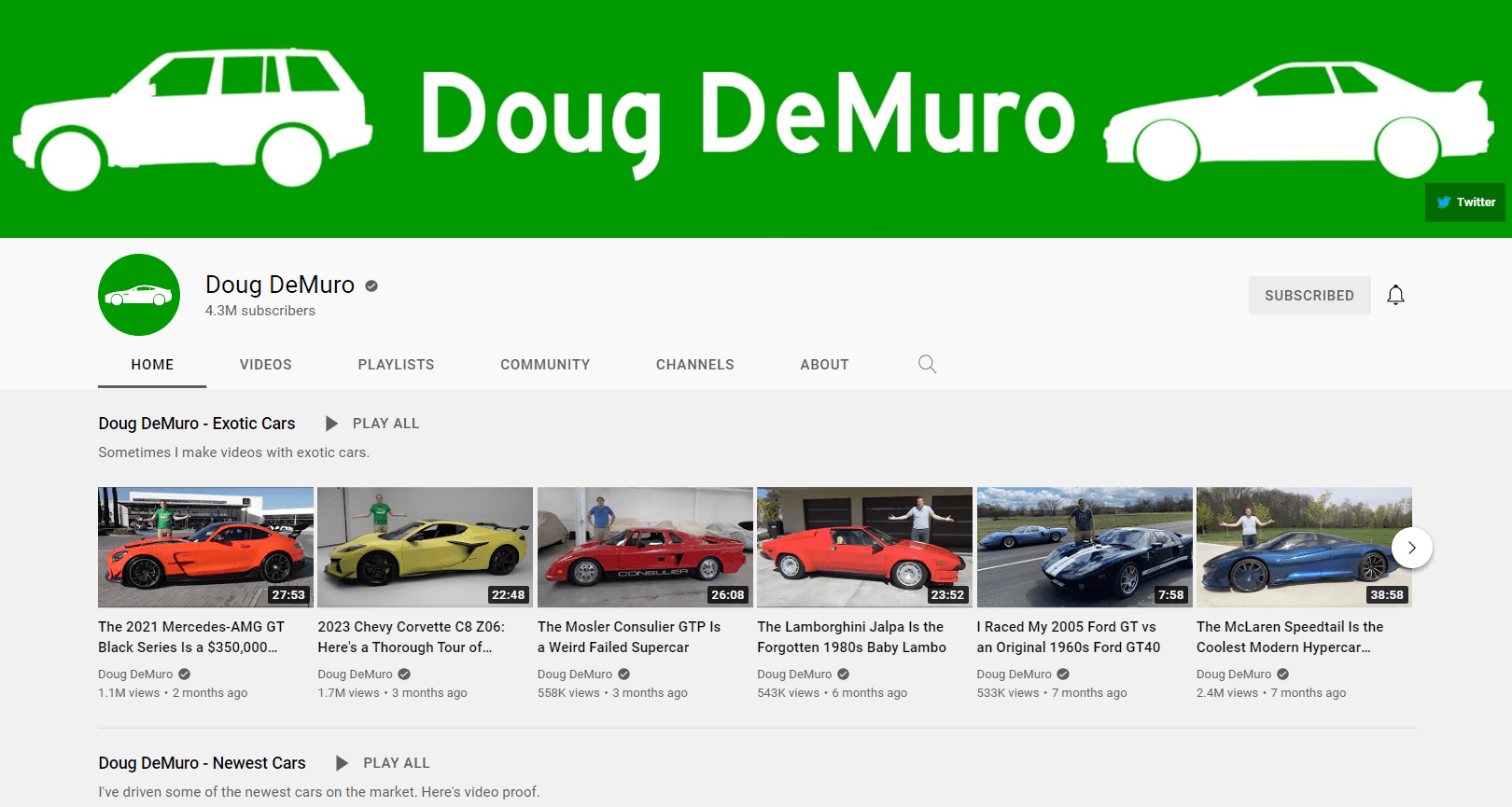 My point is that even if you have expertise in some field or niche that seems to be oversaturated, don't be afraid of competition.
Competition only means that there are people interested in that niche and they are willing to spend money. So you can get into the game as well and take the portion for you, so to speak.
Personal Note:
Please do me a favor and read this article through :). Then you can go to YouTube and check Doug's new video 🙂
Back to the article
You are a unique person with your individual opinions and feelings, and therefore you can express yourself in your unique way.
Whether it is a blog or youtube channel – there is still room for an individual approach that you have in your possession and can apply.
Note:
Please Do Not follow the saying: Fake it till you make it.
My advice is, don't fake it till you make it.
That does not work (maybe it used to).
But these days your audience (visitors to your website) have a way of knowing the difference between somebody who just barely touched the topic (and only tries to make a sale) and someone with real experience.
OK. So, What Is The Best Niche?
Really, it could be anything. Almost anything.
Research shows that the following categories are the most profitable ones, where you can too still make a lot of money.
Money – Proper Investing, Tax returns, Mortgage, Cryptocurrency
Health – Fitness, Organic Food, Different Kinds of Diets, Weight Loss
Home and Garden – Coffee, Furniture, Gardening, Baby stuff
Technology (Digital Services) – Software as a Service, WordPress, Hosting,
Personal Development – Meditation, Courses, Mental Growth,
As I mentioned I don't know your demography, background, age…But below is a list of 15 specific niches that you can check and most likely you will find some kind of sub-niche where you have experience or you find interesting.
And you don't have to be an "official" expert in the niche.
Your personal experience might be much more valuable to a specific audience than some official advice.
Be yourself, be genuine and you will see that you will find a specific group of people that will love your content.
In other words, with valuable information, you have on your website, Google will start to rank your site better and that means more traffic to your website.
Once you have traffic then it is easy to monetize.
With proper education, you can start earning 4 figures within 6 to 8 months (Depending on a niche or sub-niche and your effort).
Because, truth to be told, it requires consistency. And not just for 3 or 5 weeks in a row.
Really you want to be passionate about what you do research on.
That way you won't get tired.
List Of The Best Niches
Here is the list of the 15 best niches, which are also evergreen niches.
They are arranged randomly (it doesn't mean that the 1st one is necessarily more profitable than the 5th one).
1) Digital Marketing
A lot of existing companies have gone into the online space.
A few did not and the market has proven that they kind of missed the train.
So there is a huge potential in Digital marketing, whether it is
SEO
Social Media
Ad placement
Writing content
Email marketing
and actually, each of these sub-categories can be a great niche in and on itself.
2) Blogging And Making Money Online
In order to make money online by blogging, you don't even need your own website.
Although it is recommended, you can also make money blogging without a website.
Just check websites like
and offer your expertise.
Making money online is a vast niche and there is also a lot of competition.
But with the proper approach, you can start making full-time income within a year (I mean at least a couple of hundred per week).
And this is very scalable.
Do you know the little secret in the make money online niche?
The majority of people that start in particular this niche, quit within 4 to 5 months. They did not have any patience… So that gives you an advantage over these people.
3) Health And Fitness
You remember that one has to have expertise in some sort of field in order to deliver valuable content.
That is even more crucial in the health and fitness niche. Especially the health one. So unless you have years of experience in the health market, think about it twice before you start with a website.
4) Personal Finance And Investing
A lot of people seek help because they don't know how to handle their finances.
Maybe they need a hand with the mortgage, or others just want to be more financially secure.
5) Personal Development And Self-care
This is a vast industry.
IMHO, there will be even more demand within this niche, since people want to find solutions – how to make their life better, how to feel better, or just overcome their obstacles.
6) Art
The art niche contains blogs regarding different forms of art.
Whether pictures, focused on the world of visual arts, sharing news, artist stories, and (of course) artwork.
7) Do It Yourself (DIY)
I would call this a category, and within the category, there are plenty of subcategories, where you can show how to create, modify or repair that thing without a 3rd party (company or professionals).
8) Recipes And Food/Drinks
Have you noticed how many shows about cooking can we watch on television?
Heck, there are even channels related to cooking only.
What does it mean?
It means, high demand and if you are a creative cook, I am sure you have a lot to offer to your audience.
9) Gardening
This niche relates to blogs for people who want to create a nice garden, or maybe just want to have more flowers in their apartments.
Or how about organic food that people want to grow by themselves, in their homes?
10) Online Business
I am sure you have seen many websites, digital courses, software, and platforms offering unique solutions on how to make money online.
And tons of websites that are affiliated with these companies.
Don't get me wrong, I don't mean to be sarcastic here.
But unfortunately, there are still many misleading digital products and scams.
The reason is obvious:
High demand in this niche.
And if you have been scammed before, or you are tired of those misleading products, you can do something about that as well.
Do your research and offer unbiased and objective information.
Be helpful and provide value to people that want to be truly informed in this segment.
11) Pets
People love their pets, whether dogs, cats, spiders, snakes…
Sometimes people treat their pets better than other human beings, including relatives.
I am not here to judge, but you can imagine the vast potential in this niche.
12) Travel
In 2020, and 2021, the travel niche was probably not as viable as before. But it has a huge potential.
And as things are getting back to normal, most likely this is going to be a category where you can make living and at the same time travel as well.
Remember that you don't have to be associated with travel agencies. There are a lot of youTube channels where people travel to different locations.
Or for example, trackers have their own channels and they share their way of living with the audience.
Besides affiliate marketing, they can monetize their youtube with ads or sponsored materials as well.
13) Survival
There are tons of people who prepare themselves for catastrophic occasions.
Are you also interested in this category?
This niche might be for you. Make sure to comply with certain policies if you want to have a blog concerning weapons or ammunition.
But of course, it doesn't have to be about weapons.
There are many sub-niches that have large audiences (First Aid; Dehydrated Food; Clothing to protect from sun, rain, against cold; Survival Knife, Sleeping Bags, and so on).
14) Writing
The writing niche is often for bloggers with some experience. They are able to provide their audience with writing tips.
For example, how to write emails, how to sell without being too "pushy", how to close the deal, and so on.
15) Web Design
This niche relates to everything that has something to do with creating websites, website builders, and themes.
I bet you have already watched at least one video explaining, how to install plugins or, what plugins to use in order to fix some issue.
Well, that's it for now.
Please consider the information above as a source for brainstorming. As a guideline that is supposed to show you your direction.
Is Your Niche Profitable?
Last but obviously not least, your niche must be profitable.
This means that the company you want to affiliate with or affiliate program must offer a good commission. Depending on the price tag, it could be at least 4% or even 10%.
Companies selling digital products (or services) usually offer a higher commission, some of them even 70%.
But most of the time something from 40% to 60%
Also, search for affiliate programs offering recurring commissions, meaning that you get paid over and over again (as long as the customer remains the member).
Before we wrap up here are some questions you want to ask yourself.
Ask Yourself These Questions:
Are there a lot of products to review and a room to provide people with useful information?
What is the price range of the products?
(Too cheap? -> not enough revenue.
Too expensive? -> a little bit more difficult to sell
Are affiliate programs available?
Do you see yourself spending time writing at least 100 articles on that topic?
Are you willing to be up to date and do research on a regular basis?
I know it could be a lot of information, but when it comes to the niche, take your time. Don't rush it and spend even a week or two until you start building a website.
Keypoints
Here are the most important key points you want to bear in mind:
Be specific regarding your niche (go even for sub-niche)
Make sure, you are passionate about it or are interested in it
It is always preferable that you have some expertise or personal experience
Your niche must be profitable (in the long term)
Be consistent when it comes to content creation (either videos or text, or both)
Set clear goals (for example 2 articles per week, every 1,400 words for the next 5 months)
Have a sustainable schedule (this is a marathon and not a sprint)
As mentioned, be consistent and your financial goal might be just around the corner, You might be closer to hitting the $1,000 per week than you think.
Conclusion
At the end of the day, you have to take into consideration all the aspects above.
Meaning:
Are you really interested in a particular niche (sub-niche)
Do you have an expertise in that given field of interest (it could be personal experience)
Is that niche profitable
We have broken down these points and based on that you should be able to come up with a specific niche, that should be close to the one that is listed above.
Please note that there are millions of people that are interested in the same area as you.
How to find these people – your future audience?
One particular educational platform teaches how to reach out to them in a subtle and non-" salesy" way.
What Else Is Needed?
Learn at least basic SEO skills, so you know how to rank well in the search engines. On top of the right education, it is essential to stay dedicated and patient.
An online business (as well as any kind of offline) business) takes some time to get traction.
But the very first step is to choose the proper niche.
You have seen what are the best niches (evergreen niches) and I hope you have picked your niche already.
If not, let me know in the comment section below, and we can think of something for you.
Thank You For Reading.
Mike