If you happen to land on this page let me inform you that there is a new version of Super Affiliate System.
It is called the Pro ersion and it was launched in June 2020.
The following review concerns the predecessor and might not be up to date.
To learn more about the Super Affilaite System Pro, please follow the link.
I am sure you have already heard about this product called Super Affiliate System 2.0. The creator is John Crestani.
He is a successful internet marketer, and the Super Affiliate System 2.0 is his latest product. (I believe soon he is about to launch version 3.0).
The first time I have stumbled upon John's Program was in December 2016. At that time the platform was called Internet Jetset. This was a low-ticket product for $47 + several upsells.
Later he decided to create a premium product -Super Affiliate System- where a client finds everything he needs to run a successful business online.
In this review, we will be looking at the Super Affiliate System 2.0 (SAS), how the platform looks like, what the price is, are there any hidden costs, bonuses, etc.
I have reviewed already the SAS – it was back in December 2018 and since some things have changed I decided to double-check that so you can have a fresh opinion about John's product.
Many people are concerned about whether SAS is a scam or not.
So, Is Super Affiliate System a Scam?
Right off the bat, I can tell you that his product is not a scam.
It is an online business training for $997. It is a lot of money but we are going to check why it costs almost a thousand bucks.
Disclaimer:
Please note, the following post might contain affiliate links. That means if you click on them and purchase the product, I will receive an affiliate commission at no extra cost to you. This review is based on research and information available online in the public domain. Any recommendations and conclusions are only opinions and may not apply to all persons or situations.
Product Name: Super Affiliate System
Website:  www.enter.imjetset.com
The owner: John Crestani
Price:  $997 No Upsells
What is the Super Affiliate System 2.0 About?
The SAS is a complete affiliate marketing training system that teaches people how to create profitable affiliate campaigns.
As you see the price tag, this is a high-ticket program. According to John, his students usually make that amount of money within a few weeks or a couple of months.
How is it possible to get the revenue so fast?
It is mostly through the ads (or pay per click).
The SAS shows people how to create engaging ads not only on Facebook but also on Bing, YouTube, Yahoo, etc.
You may say, but running ads cost additional money.
That is correct.
A person who becomes a student of this platform will get a bonus – $895 of free ad credits. What is the catch?
Well, there is something – a person who wants to get this credit must spend $75 on advertising. At the end – it is still a good deal I believe.
To put it in perspective here is a little overview of what a student will learn: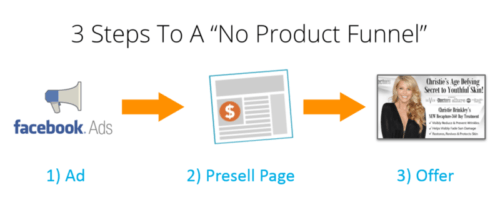 1) Ad – As already mentioned, a student is provided with $895 ad credit. This is free money and it is a great way how to test whether the ads work or they need a bit of tweaking.
Let me break it down for you.
Different Ad Networks offer different credits. In some, you have to spend some money first to get the credit.
Here is an overview of how much you need to spend to get the credit: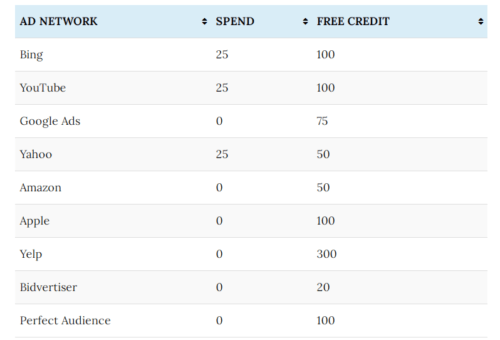 You have to spend $75 to get the $895 ad credit. So to be fair this is a "just" $820 credit. But it is something to consider.
2) Presell Page – This is a downloadable presell page template.  That means that a student gets a "ready-to-go" website. No programming necessary.
3) Offer – The student is guided to the best affiliate networks as well as he gets access to high-ticket affiliate offers that produce recurring revenues.
This training teaches proven tactics and methods on how to make money online. With that being said the students will have developed skills that will help them in different online projects, whether they end up working for themselves or their customers.
What is also important is the proper mindset.
This system focuses on mindset exercises such as:
goal-setting exercises
visualization exercises
assistance to reduce the "shiny object syndrome"
and many more
Since this is primarily oriented for newbies it is important to have support.
John and his team maintain a strong engagement with their students by sending emails, texts, notifications, so no one will feel left alone.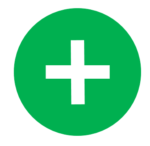 Shows how to create ads and how to target the right audience + credit for Ads
The course is legit and gives you thorough information regarding affiliate marketing
Good for Beginners, who want to see quick results (with paid traffic one can see a lot of visitors, but they might not be that relevant. It is a double-edged sword)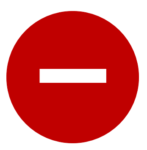 Does not offer a free trial
Does not provide you with hosting
Price Tag $997 (although you get around $820 worth of ad credit)
Who Is It For?
Who can benefit from the SAS?
Many digital products offer a "solution" on how to become rich and how you can quit your 9-5 job, but only a few of them provide the customer with real value.
Now even these products which do have value are not perfect for everybody. To have a full picture of SAS, John offers a free webinar where you learn what is this all about. The entire webinar takes 90 minutes, so take your time to watch it.
In meanwhile I am going to briefly tell you who is this for:
This is a system where a newbie can learn a lot. That means people who are still employees and want to learn about an alternative
Entrepreneurs who want to learn more about ways to make an income online – especially using paid advertising
Anyone looking for another stream of income
The advantage of working online is that one can work from any place on earth with an internet connection. That is also said in the webinar. John also claims that there are no technical skills required, but in my opinion, some basic skills are necessary.
I would not recommend this system to a person who only uses a computer for emailing and chatting.
What is also important is the proper mindset. So if anyone wants this to work for him/her, he/she needs to be:
Dedicated
Committed
Focused
I can support these thoughts from my own experience as I was struggling with almost all of these aspects above. You can imagine that not being able to be focused and concentrated on your goal, leads you to nowhere.
And I mean this in every walk of life – not just related to the SAS.
There are some other aspects you need to consider before joining John's platform.
You should keep in mind that you probably will need more than the $895 on ads. Most likely a couple more hundreds or even an additional thousand bucks.
There is additional software recommended, with an additional cost of about $80 to $100 a month. This is optional though.
There are many successful students of the SAS. I won't go over the success stories. John does mention them in the webinar.
Now, let's take a look inside the platform.
Program Training – Platform and Tools
Let me show you how the members' area looks like. Here I share with you a couple of screenshots;
This is a welcome page and you see on your left-hand side the training overview.
On the right-hand side, you see the clickable buttons which will get you to whatever module you want to go.
There is a 6 weeks course with some additional weeks – basically here is the overview of the entire program.
1. Week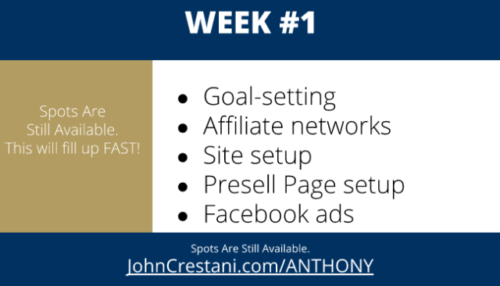 The first thing the student will go over is goal setting.
It makes sense since this is the most important thing to realize and not only in the business. Then you will go over the site setup.
If you set up everything according to training, especially the Facebook ads, you should see clicks coming to your site and potentially some money as well.
2. Week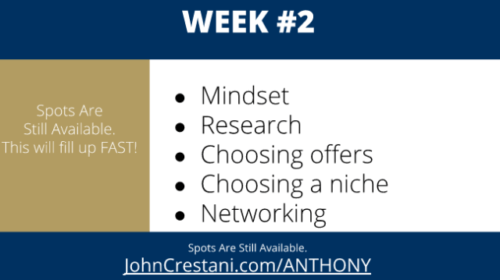 This week is about skills and doing research. You will choose a niche a do also a little bit of networking.
3. Week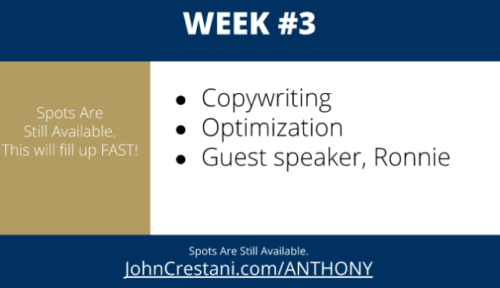 3rd week continues with the mindset skills.
You will be introduced to one of John's students who is a great copywriter.
4. Week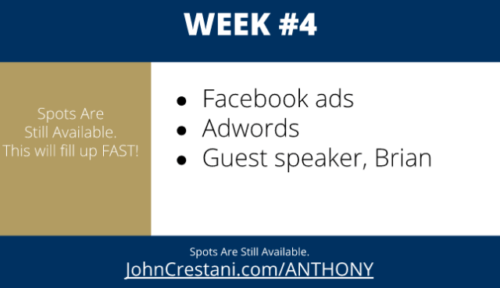 This week will be about everything ad network-related.
Particularly in Week 4, the student will learn about more advanced Facebook ads strategy, Google Adwords including Gmail ads.
5. Week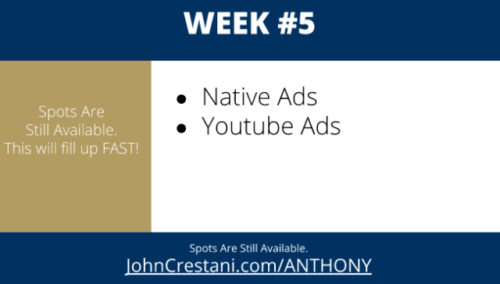 This is a continuation of Week 4. It includes different native ad networks.
6. Week
6th week will be about scaling campaigns and outsourcing campaigns. The student will be presented with some case studies of amounts of monies that John has made in affiliate marketing.
As you see, it is a 6-week course.
On top of them, there are an additional 6 weeks – so you get these 12 weeks as I mentioned earlier. Under each course, one has access to specific training.
You have a bunch of resources, Targeting Data, Ad Swipes, Presell Page Templates, and also weekly webinars where John looks at student's screens, helps to create ads, shows them what they do right or wrong.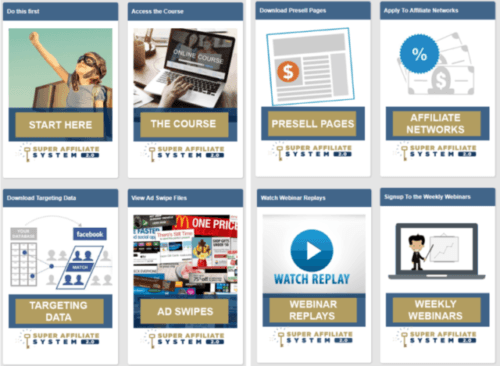 This system is for people who want to see results within a few weeks and yet they do have a budget. They don't mind spending money on ads.
Yes, you are provided with some credit, but once you see some results (even just traffic or some "movement" that something is going on) you will be paying for more and more ads. It eventually generates revenue, but in my opinion, this system is not for everybody.
If you are the kind of person, that is patient and does not mind working consistently for a few months, then I believe you prefer an alternative I am about to mention below.
Super Affiliate System Support
Each student has access to a dedicated support page.
One can either search for the answer within the page or there is an option to submit a new request.
Besides that, there is a new forum available to each member with dedicated subjects. The most active is the SAS discussion, which is divided according to the Weeks (just like the course, see above).
Bonuses
For $997 you can get the system with ready campaigns, weekly live webinars, and the ads credit.
On top of that, let me share with you some bonuses John has to offer.
there is an opportunity for fast action takers to get in touch with John by phone (I believe this one is limited to 5 people only)
Ready to launch pre-built affiliate campaigns in health niches (targeting data, presell pages, ads to copy and paste)
60+ hours "Follow Alongs" of campaign buildouts (access to the entire archive of affiliate campaigns recordings from 2013 to 2017)
Free traffic course
Price Structure
Unlike the previous John's product, there are no upsells within the SAS. I believe John has realized that offering a one-time fee course is more efficient and I agree.
I believe for many potential students the price of almost $1,000 is out of reach.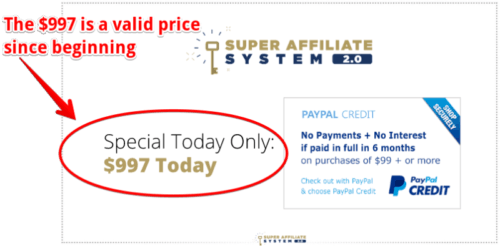 But some people do purchase the SAS since they see the price tag as an investment.
Also, there is a lot of work behind the system. I mean John certainly outsources the work to get the best possible result. That cost him money too.
This is not a PDF file only, right.
I must point out though that John uses this marketing trick, called scarcity. The thing is that the price of this product is $997 and it will be the same tomorrow and in a week as well. (Otherwise, I will inform you 🙂 )
The entire platform is quite complex with lots of materials. There are few people constantly working in the background of that platform so the price is (maybe) justified.
And of course, there is a 30-day money-back guarantee.
If the student is for whatever reason not happy with the course he can request a refund (within 30 days).
There are no questions asked.
Here is an alternative (Pay Less – Learn More)
For those who do not have a budget, there is an alternative.
It is cheaper and the training is … well, you can compare it by yourself;
The platform is designed for beginners and intermediate marketers who enjoy working online. In my opinion, it is a top-notch educational platform for a very reasonable price.
The cost is $359 per year. They also have an alternative to paying monthly or once per 6 months.
As you see the price of this platform called Wealthy Affiliate is about 1/3 of the price you would pay Super Affiliate System.
You also have an option to start for FREE.
This is called a starter membership and you can test it out for the entire week. No Credit Card Required!
After the 7 days trial period is over, you can still keep your starter account (which is for free).
If you decide to go for Premium you can leverage the full potential of this platform, you will be part of the most helpful community. There are more than 300K members from all over the world. Many of them are long-time members so they are considered as best internet marketers.
In my review, I have also listed some successful stories, you can go through.
Super Affiliate System at a Glance
Product Name: Super Affiliate System
Website: www.enter.imjetset.com
The owner: John Crestani
Price:  $997
Overall Recommendation:

As I have reviewed the current Platform, I must say it got better than it was back in 2017. That means that John constantly improves his course, which is great. Also, he has more to offer than most of the products you can find in this field of Digital Marketing.
Check the Webinar by Clicking at the image below:

Final Thoughts About Super Affiliate System
I believe that John is good at what he does. He offers thorough training which lasts 12 weeks (including the bonuses). You can learn a lot in that time. Would you be able to run your own business after the training is finished? Well maybe. It also depends on the niche you are going to choose.
The main focus of the SAS is the paid ads. If you do it right you can see some results soon, within a few days or weeks.
On the other hand, if you prefer to learn how to get free traffic and you don't mind waiting for results a bit longer then this alternative might be the solution for you.
I would like to ask you to check both reviews and then ask yourself a question –  which is one is better for me?
Let me know your answer in the comment section below.
Also if you have any other questions, or if something was not clear enough for you, let me know below.
I will be more than happy to give you feedback, hopefully within 24 hours 🙂
Cheers, Mike