There are many of us dreaming or wishing about becoming our own boss.
I get it.
But is it that simple?
What are the advantages and disadvantages of being your own boss?
You are either thinking about becoming one or you already working on it and you realize that it is not as easy as you originally used to think.
Let me share with you how I became my own boss and as of this writing, I can tell you that I still struggle a lot.
Would I go back to 9-5?
There is this saying that goes, "never say never", but in this case, I take my chances and say, never.
It is much more convenient for me to be "on my own" than working in the office and exchanging my time for money.
And yes, there are challenges and it is sometimes an emotional roller-coaster, but you know what?
It is a common thing for many aspiring entrepreneurs.
In this article, I am going to lay out a few aspects and issues that you probably will encounter on your path to becoming your own boss.
Then, you can read the Pros and Cons so you will have a nice overview.
I would appreciate your opinion as well. Therefore after reading the following few lines, please use the comment section below, so other readers will be aware of the advantages and drawbacks. 
Where Did I Get The Idea of Being My Own Boss?
I like the idea since 2002 but was not able to become one until 2019(ish).
Actually, I was on a summer job in the USA, and I met a person, a millionaire (Slovakian emigrant) who already retired.
He told me:
"You will never have enough money working for somebody else".
The thought stuck with me, but actually, it took me more than 15 years until I really started to work on my own business.
(There is more in the About Me section if you are interested).
Why did it take me so long?
Well, I had an OK job, I traveled a bit and I was never forced to start working toward entrepreneurship. 
And there were other reasons as well, for example, procrastination, and complacency and I am going to break them down a bit.
The Pros of Being Your Own Boss
Let's start with the benefits.
Earning Potential
This is certainly one of the highest motivations. Because when you work for someone else, the earning potential is limited.
And even if you get a raise, it is maybe a few percent.
On the other hand, as a business owner, your revenue depends on your skills, efforts, and ability to surround yourself with like-minded people
Flexibility
This is one of the biggest benefits of being a self-employed person. You set your own schedule and choose to work whenever it is convenient for you.
With internet access, you can even choose a different place and work from any place you want.
On top of it, you can make all the decision bout the business, like offers or the way you run the operations.
Your Work is Your Passion
For many business owners, being their own boss is a perfect way to turn their passion into a business. It doesn't matter what niche you are involved in, as soon as you are passionate bout it, you can pursue your dreams and do what you really like.
The Cons of Being Your Own Boss
There are always two sides to every story, right?
Let's for over the major challenges that come with self-employment.
Financial Risk
I have mentioned above that if you are a business owner the earning potential is limitless. However, it is not always the case. In fact the majority of people trying to start their own business fail.
With that being said, you need to invest your own money to get the business off the ground. Still, there is no guarantee that you will succeed.
Such a business can fail anytime so the financial risk is something to be taken seriously.
There are some business models where you don't need to invest a lot. many people with low budgets can start as internet marketers, or specifically affiliate markers.
They need to invest their time and effort and it is possible to make 4 figures within 2 or 3 years.
Now let's go over some specific points that might hold you back from being a self-employed person.
The Need to Manage Everything from A to Z
As a business owner, you're responsible for every aspect of your enterprise. That includes:
sales
customer service
accounting
marketing etc.
This can be overwhelming especially if you don't have partners.
In case you really want to start as an entrepreneur, it is recommended to have a body. Depending on the kind of business, it might be a good idea to have 2 partners.
So the top management consists of 3 persons where the major decision are always made by at least 2 persons
Of course, if you want to start slow, you can always become an affiliate marketer. This is not as overwhelming as starting a big company.
Lack of Job Security
There is absolutely no guarantee of a steady income. The same applies to so-called job security.
Many people fail when they first start their own business because they are not prepared for the ups and down.
And these are inevitable.
That's why you need to be prepared for temporary defeats. Take it as a learning lesson and move on.
In my own experience thought, there is no job security even in the 9-5.
I was laid off from 4 companies, due to the low workload or some circumstances that lead the companies down.
So I decided that I'd be better off on my own.
Of course, the path has not been easy and there are many things you will deal with.
Let's take a look at some specifics that you can control.
What Holds you Back? (Or might)
The following list is based on my own experience. Feel free to enhance the list by leaving a comment below the article.
Complacency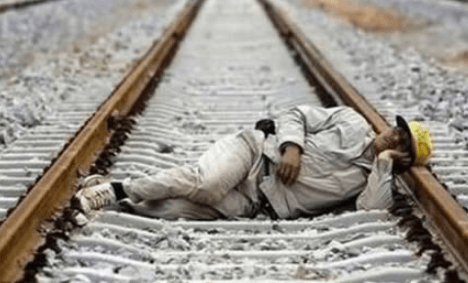 This is a big one and honestly, I did not even realize that I used to be complacent until I saw some posts on Instagram.
That post was explaining that being complacent is the biggest flaw. 
I realized that there are 3 kinds of people:
Complacent
These people are OK where they are and they don't even think about achieving something more.
I have met many people from this category.
They are either happy with what they have or they don't even think about changing something.
I am sure you don't belong to this category, otherwise, you wouldn't be reading this ;).
Unfortunately, many young people with huge potential end up falling into this category due to the fact they became institutionalized.
If someone wants to get out of this category, it is recommended to change the environment, and ideally the region or country, if possible.
Wishing to become Entrepreneur (also called Wantrepreneur )
This is the most critical category where I have been, and since you are reading this article, you fall in here as well.
Well, there is a whole article (about being a wantrepreneur) dedicated to these kinds of people. That includes the solution about how to become a real business owner.
Entrepreneur right off the bat (Non-consciously working since the beginning)
The majority of these people are entrepreneurs or CEOs.
They are either motivated since childhood to become the best in what they do, or they found their passion and they know how to monetize it.
Also, people that reach a breakthrough (for whatever reason) and decided to never look back.
I am sure you heard such stories already, and most of them I believe are based on true stories.
Actually, I am still "waiting" for such a breakthrough in my life 🙂
But meanwhile, being from the 2nd category, I must keep pushing and most importantly get back on my feet ASAP whenever I fail.
Now let's continue by mentioning some aspects you want to consider as a way of becoming your own boss.
(Not) Achieving Goals
As I mentioned above, I must keep pushing myself, and it concerns little things.
For example to find a time, sit down and write this article.
I can go to youtube and spend hours there, but that is not what I have planned.
It is important to realize what you want too to achieve, today or this week.
So you set goals.
You have heard this numerous times, don't you?
Mee too, so we won't be elaborating on the goals that much.
But I want to mention one important thing regarding the goals.
In case you don't reach them, don't beat yourself up.
Instead, do realize what went wrong. Where you have failed and why.
Or, maybe you have not reached your goals entirely, but "only" 70% of that?
That's great!
We are all human and we make mistakes.
In terms of being your own boss it works like this:
1) You as your own boss set a plan and schedule.
2) The "other" you as an employee must reach the goals and in many cases won't.
Now there is a fight between the boss and the employee. In other words, at the end of the day, you are not satisfied with your performance.
But really?
What if we really achieved 70% of what was planned?
That is something positive and the boss should calm down and maybe set smaller goals.
The employee on the other hand should fix the flaws and make sure to achieve at least 80% of the goals.
That is progress and this is one of the ways how to move forward.
Break Down the Goal
Realize that this is a path you have never gone through and you must learn even how to set the goals.
Doing this wrong can do more harm than good and you slightly get back to the 1st category.
Have a small goal – you need to start noticing that you are moving forward and that you are able to finish the task (slowly but surely).
Also, compare your achievements with those you were doing last week.
Or a month ago.
Did you do more or less?
Remember, you don't want to compare yourself with others.
Instead, compare yourself today with yourself yesterday, so to speak.
Procrastination
Have you ever procrastinated?
To some extent, we all do.
How about me?
Believe me, I am an expert, or to be precise, I used to be an expert in procrastination.
Here is the thing:
Do you remember it took me several years until I started to work on my own business?
Somewhere in 2015, and 2016, I decided to become an internet marketer.
To make a long story short;
In 2017 I finally found a platform where I learned how to create a website and how to monetize the traffic.
At beginning of 2018, I had all the tools at my disposal but took me another year until I "forced" myself to take action.
Do I still procrastinate?
Yes, I do, but not to such an extent as I used to do.
Again, that is progress and progress makes us happy.
Procrastination is a topic worthy of an article itself.
Therefore, you can read more about procrastination and how to deal with it.
The bottom line is that one can never beat procrastination, 100%.
But it is possible to learn how to deal with it.
Breakthrough
It is said that once you gain momentum you are unstoppable.
In other words, you see that the small steps you take today are paid off tomorrow.
You see real results and you know you are on the right path to becoming your own boss.
Are You Your Own Boss, Already?
You realize that the struggle is not over yet.
But you know already how to deal with that. 
The problems we encounter are in many cases very similar so it is not that high a barrier anymore. 
And you do realize that there are unlimited layers of barriers when it comes to personal development.
Even a CEO of a huge company knows that there is always more to learn or achieve.
And here we go with the Pros and Cons of being your own boss.
Pros and Cons of Being Your Own Boss

You set your own schedule (assuming you know how to use the calendar) – check a Jordan Peterson video below
There is no one to blame, for not finishing the task, but yourself
You are not responsible to anyone
The positive development of your personality
Unlimited earning potential (assuming you outsource the work)
You might feel alone
You are going through emotional struggles, especially at the beginning
There is no one to guide you (that's why it is recommended to be part of a certain Facebook Group or Forum within your niche).
Be prepared to be without income (it also fluctuates)
There is no time off (you might work more than 10 hours a day)
Some Thoughts at the End
Realize that being your own boss means, that you are both, the worst boss and worst employee at the same time.
That can be a fatal combination.
On the other hand with a little personal development, you can become financially independent within 3 to 5 years.
Make sure that these two "personalities"(meaning you as your own boss and you as an employee) come along well.
Here is the hint, and let me paraphrase Dr. Jordan Peterson;
Your boss can be your schedule.
Make a schedule and this video might help you with doing that:
Are you ready to take a new path in your life?
Do you want to become your own boss?
Great, then you are halfway to becoming successful.
People often wish to have their own company, but many fail within a year.
The reason – is that they don't like new challenges or they are not prepared how to deal with them. 
Hopefully, that won't be your case.
Do you have questions, or do you have something to say on this topic?
Please feel free to raise questions and use the comment section below.
I would love to hear your story or your experience.
Thanks a lot for reading
Cheers
Mike