These days it is easy to create a website.
What is not so easy is choosing proper hosting, how to come up with a domain name, and also what theme to choose.
We know that the loading time of a website is quite an important factor when it comes to ranking, so we want to have our website light and fast to load.
You might have heard about the GeneratePress theme.
Let's find out what is a GeneratePress theme all about and whether the free version is effective enough.
It is basically an easy-to-load theme that focuses on usability.
Now I am not a software engineer( just a mechanical one) so I won't bother you with technical details
But in a few minutes, you are going to learn about the GeneratePress theme as a user – meaning from the practical point of view.
Summary
Product Name: GeneratePress
Price: $0 – $59 yearly or $249 LifeTime
Creator: Tom Usborne
Do I recommend it? Yes!
What Is GeneratePress?
It is a light WordPress theme, where you can build a blog, magazine-style site, e-commerce site, affiliate marketing site, etc.
I am sure you know what WordPress is, but let's just briefly mention that WordPress is a site builder or we can call it also a blogging tool.
WordPress has a variety of options in terms of adding things to it, and really it is one of the most popular (if not the most) popular CMS (CMS stands for Content Management System).
Now let's take a look at the entire structure from a higher perspective;
What Is a WordPress Theme?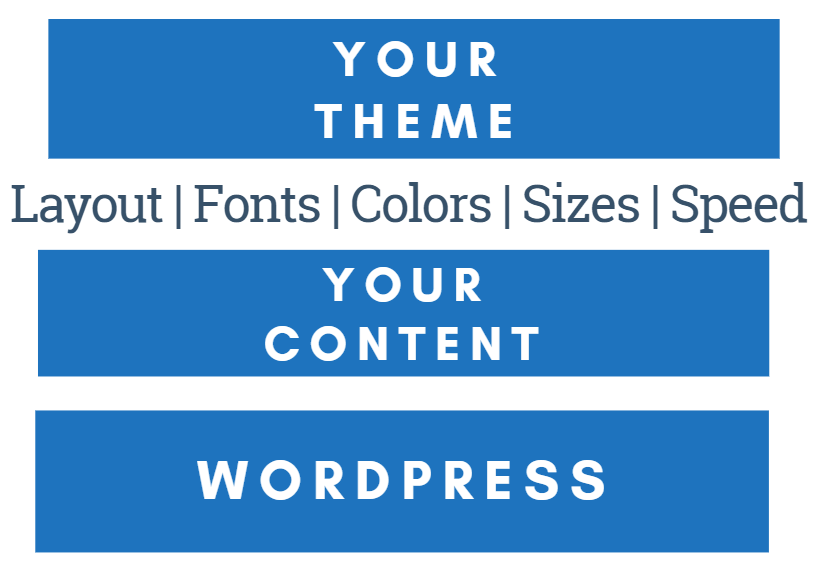 Generally speaking, a WordPress theme is a theme that controls the content including, fonts, typography, color…
This is what your theme controls:
Layout
Fonts
Colors
Sizes
Speed
In other words, everything that your audience sees on your website is driven by the theme.
Depending on the theme you can control the different layouts of your site.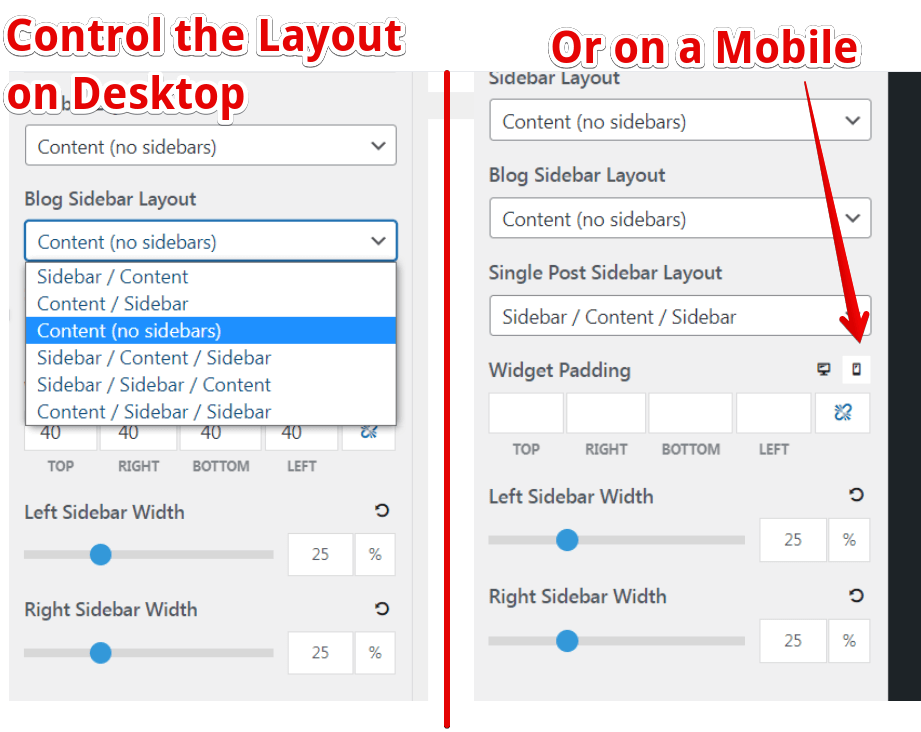 No matter what layout (or theme) you choose, the important thing is that there are no distractions.
This means your content must be readable, and easily recognizable.
You don't want that your visitors are distracted by too many sidebars. Especially when there are ads on those sidebars.
Important posts of pages of your size (like squeeze pages) should be without sidebars, So the reader is focused entirely on the content.
An example of such a post is my squeeze page, specifically, it is my #1 recommended platform teaching affiliate marketing. (The difference is visible on the desktop only).
I find GeneratePress a perfect theme where you can choose how many sidebars to have where to have them or whether to have them or not.
This is what this post looks like without sidebars:
and here below, is how it looks with two sidebars and content in the middle.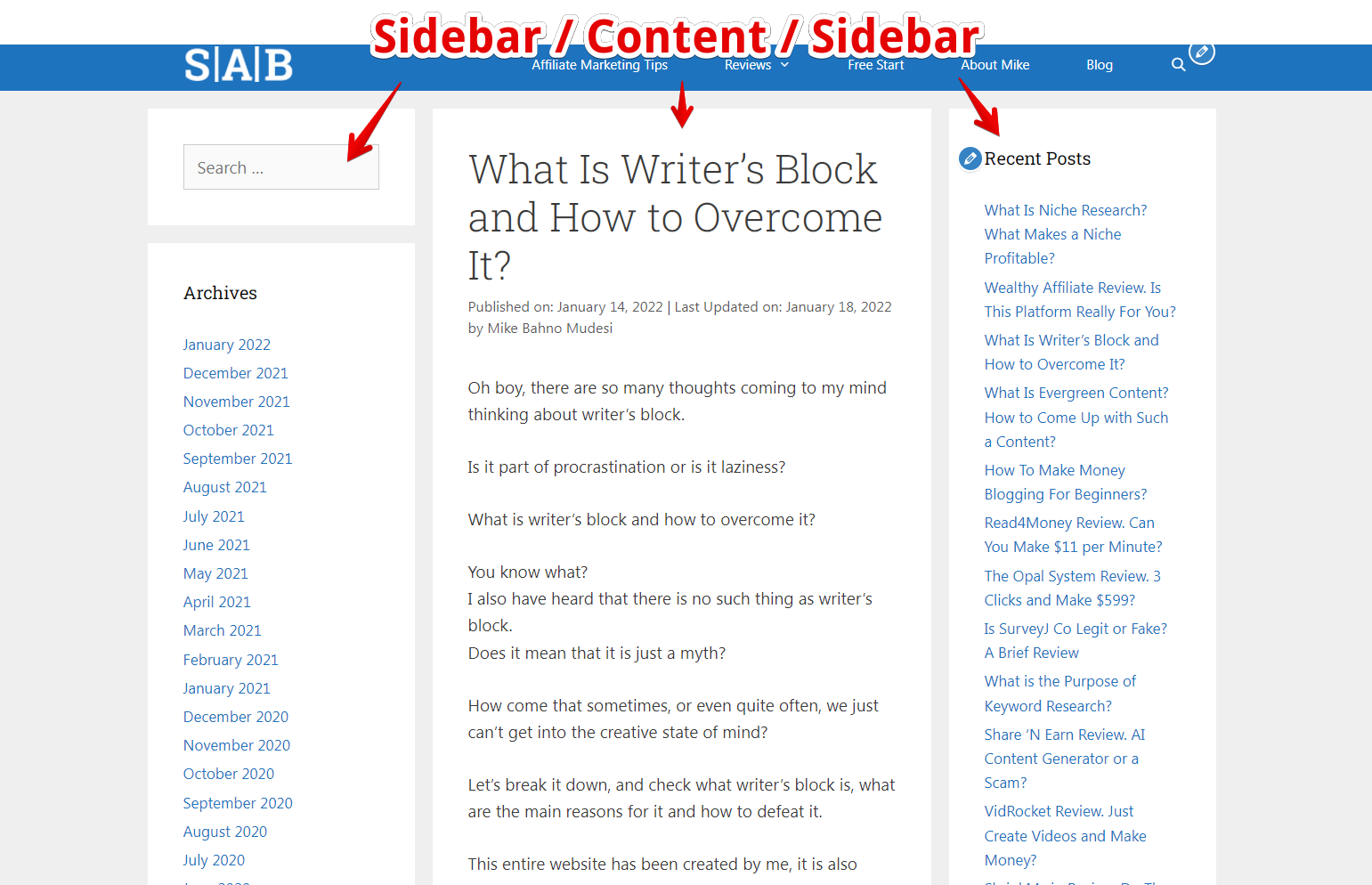 You can have different variations and with the GeneratePress theme, you can even change the width of the sidebars, the content, or the widget padding.
Page Load Speed
I believe you have already familiar with the term site speed.
If you have a website, you can check the performance using the tool, called PageSpeed Insights. It is a Google tool.
This is what the result might look like: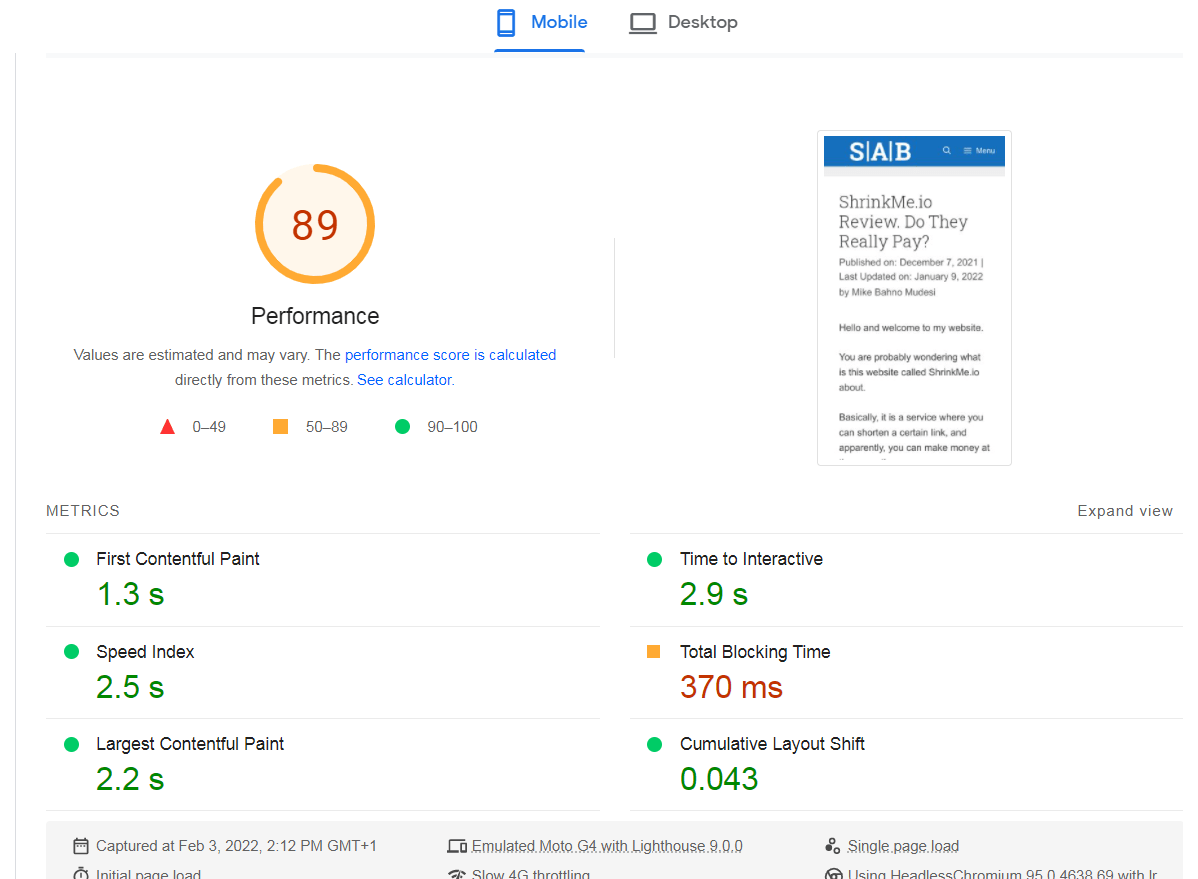 You see that in my case, the mobile is not in the green.
But as soon as it is not red, I don't need to become obsessed and find every single thing within the post to get the result into green.
Note:
Do the test twice, and sometimes the number does change.
So please, even if your site performs similarly, be ok with that. This is actually a good result and it won't affect the rankings.
But of course, in case you see the number 15 (or less) in the red circle, you should fix something.
Many times it could be:
Too many plugins (some plugins are heavy and they slow down the website)
Too large media files (for example images. You don't need to have larger images than 800x800pxls)
Caching issues (you should contact your hosting provider)
Too many Ads
Slow WordPress Themes
Also, there is a lot of stuff "behind the scenes" that slows down the site, and we don't have control over it.
This might be a YouTube video embedded in your post. The thing is that the video runs on a different server.
The same thing for Ads.
You can test it out, by removing the YouTube videos, or removing images and testing it again.
If the problem remains, you can try to get a new theme.
And it doesn't have to be the actual theme that slows the site down.
For example, I used to have a theme that did not have a lot of diversity.
In other words, in order to customize something on my website, I had to have additional plugins.
And that was the real cause.
So I decided to change the theme and chose the GenerarePress.
It is a simple theme with a lot of variations, so I was able to get rid of the plugins and still customize the website as I needed.
As a result, the site speed has gotten much better.
How to check more URLs automatically?
Quite often, bloggers want to check multiple URLs of a specific domain at once. For that purpose, the following page-speed checker is very convenient: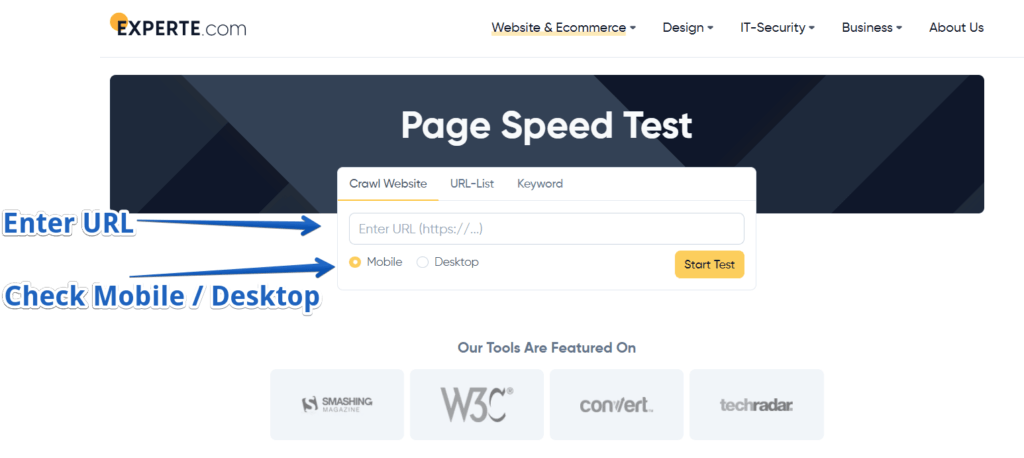 Just input a domain or a specific URL, choose Mobile or Desktop, and it will start generating the results.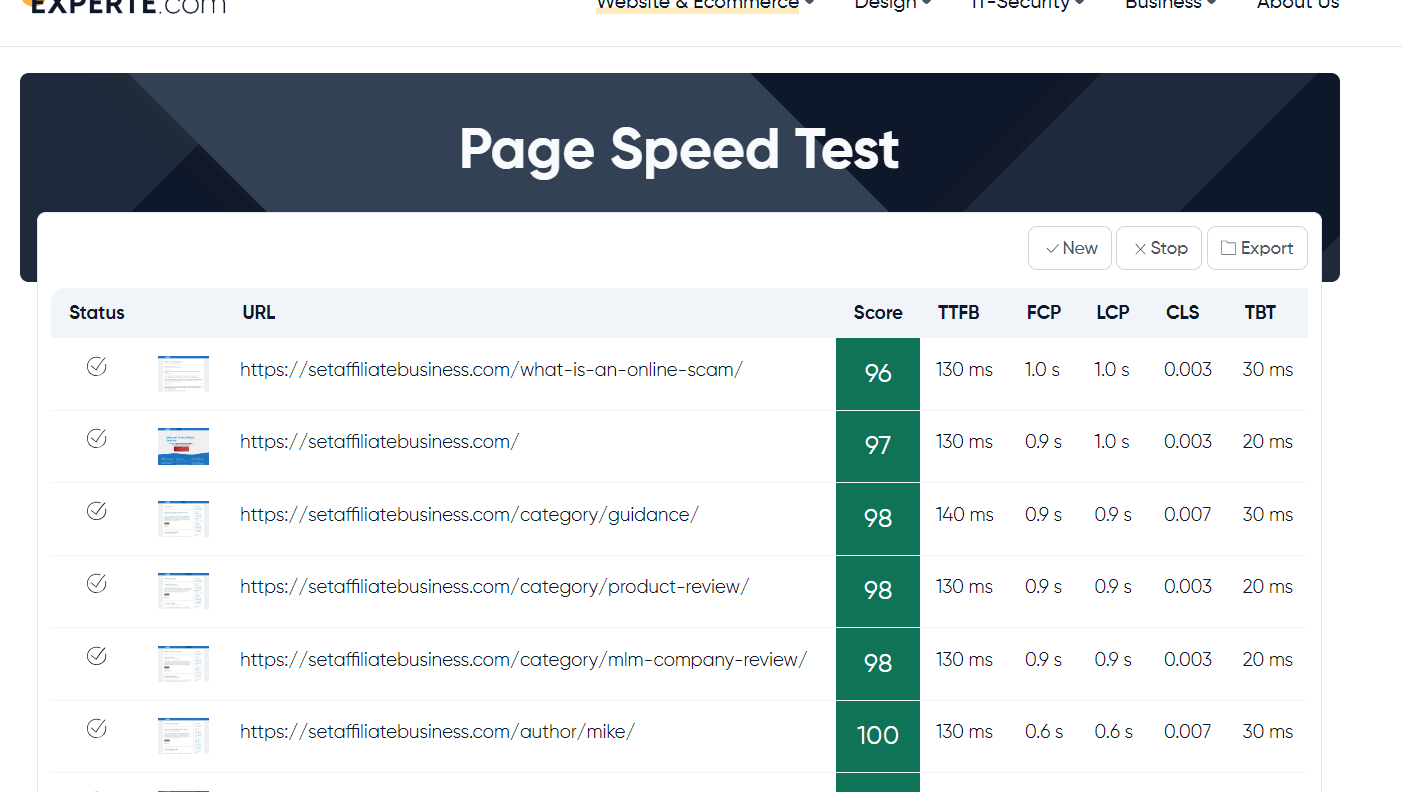 You can test it out and see the results for yourself.
Do Page-Builders and ThemeBuilders Help?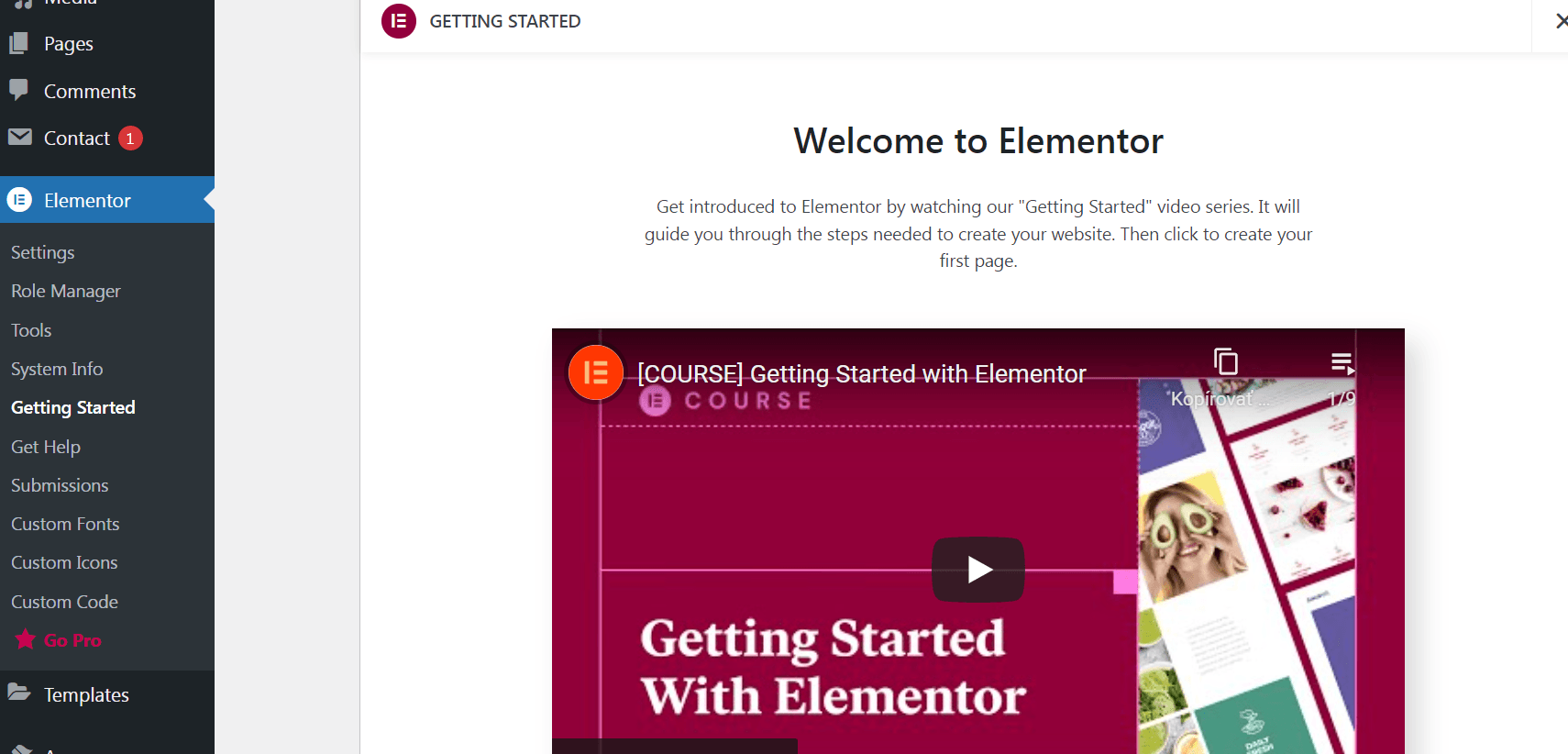 Page builders are tools that help you to build up the site in a very user-friendly way.
With simple drag-and-drop moves, you can have a nice-looking site in a very short period of time.
And the result is great.
Now don't get me wrong.
Some companies or users, really need to have fancy-looking sites.
This article is mostly for those who do a lot of blogging and want to rank well in Google and other search engines (Bing/Yahoo, DuckDuckGo, and others).
Page builders or even website builders like Wix are great for local (small) businesses or service websites.
Basically, those websites that don't have blogs.
Before GeneraePress I had another theme and because the of lack of functionalities, I had to use Elementor.
Again it used to be great looking and easy to do. Unfortunately, it used to slow down the site speed loading time.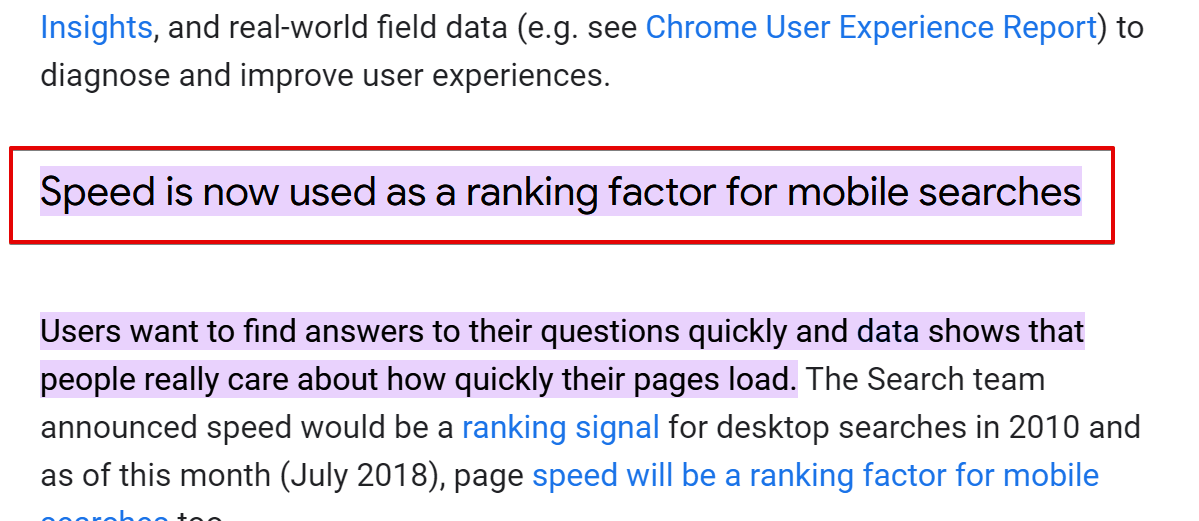 As you see, (acc. to developers.google.com this is nothing new and speed is already a ranking factor for mobile searches as well.
So, Who Is It For?
Generate Press is currently one of the best themes for anyone who just starting out with a website or even for an advanced blogger who wants to have more control over the website.
I used to have a different theme (also paid), and when I found out that the loading time of my website was an issue, I started to look for a better theme.
From the research I have done, I came to the conclusion that GeneratePress is probably the best choice.
In November 2021 I even bought the Premium one, but we are going to talk about it later.
How to Install GeneratePress?
It is really easy.
Just go to Appearance -> Themes
click on Install and activate.
There you go – you can start using it.
Go to Appearance -> GeneratePress:

And here you can manage some options, like logo, global colors, typography, site elements, and so on.
One more thing
To have more control it is recommended to install also generate blocks.
Note:
If you are happy with the GeneratePress theme and you still have some old themes installed in your WP, make sure to get rid of them.
It may help with your site loading speed.
Is GeneratePress Theme Free?
Yes, it is free.
You still have a lot of options within the free version. For beginners or people that just start with their blogs, there is no need to upgrade to premium
Is It Enough?
Yes, it is.
But if someone is not happy with just "enough" he or she can go on and take advantage of the Premium version.
But make sure you already have consistent income, so the cost for the premium is really considered an investment.
With Premium comes additional features such as f.e:
Theme Builder – that gives you total design freedom to create whatever you want.
Site Library – This is an extensive library of professionally designed websites
More Styling Controls
WooCommerce
Archived Columns
and many more
You better learn how to use and apply those features as well, so you don't throw your money out.
Here are great tutorials you can take a look here where it is described how to install GenerarePress free and premium versions:
If you check their youtube channel there are 50+ videos where you can learn how to use the features.
What Is the Price of the GeneratePress Premium?
If you want to go Premium you need to pay almost $60.
In my opinion, it is not expensive.
There are actually 2 options, a one-time payment or a lifetime fee.
Obviously, if your website (or blog) already generates revenue, it makes sense to invest a bit of that money and go for a Premium.
But it is not necessary.
Even the Free version has a lot to offer. Besides having the Premium version GeneratePress theme doesn't necessarily mean that your revenue will double, right?
Again, there are plenty of tutorials on their YouTube channel, you can go watch these videos to have a nice overview of what is possible and if you feel like it, go for it.
GeneratePress Theme – Conclusion
Is GeneratePress the best theme there is?
Well, I can't tell since I have not compared it with all of the themes available out there.
But is it Good?
Yes, it is.
GeneratePress is a quality theme that has 2 most important elements:
Diversity – you have a lot of options to make changes and customizations.
Simplicity – It is easy to use, format the site, and make changes you want. Also, your readers will enjoy it. The content stands out and it is readable.
But again there are many other good themes and you can test the ones you like.
Well, I hope this article gives you a little bit of an overview of the GeneratePress theme and if you have any questions, please let me know in the comment section below.
Thanks a lot for reading,
Mike
GeneratePress Theme FAQ
1) Is GeneratePress mobile-friendly?
Yes, it is. In fact, you have options to make changes on the site that will be visible only on mobiles.
you can even see how it looks like by simply changing
2) Is GeneratePress a Fast WordPress Theme?
Yes, It is actually one o the fastest ones on the market. In fact, the size of the Generatepress is about 30 kB and it doesn't use any third-party bit of software.
3) Can I Have Different Themes on Different Posts on My Site?
No, you can't.
You can have only one theme per site.
(You can have more themes installed in your WordPress, but only one theme can be active. It is actually recommended to remove/delete the themes you don't use).