Are you thinking about joining Young Living as their distributor and do you want to know whether it is a good company for you?
What is this company called Young Living all about?
First of all, it is an MLM company, meaning people earn money (or they should) by selling the products and recruiting other people.
Does it mean that is it a cam?
Is Young Living a Pyramid Scheme?
We are going to answer these questions and by the time you are done reading, you will be able to decide whether to become a Young Living distributor or not.
I will mention also another business model, so you have a chance to compare them both and make a better decision.
One note regarding the Young Living products:
I am not a specialist in Wellness & Fitness. So I am not in a position of judging the Young Living products. We will go through the products only briefly.
But I will share the opinions of other people.
This article you are about to read concerns Young Living as a business opportunity.
Disclaimer
Please note, that I am not a member or an affiliate of Young Living.
This review is based on research and information available online in the public domain. Any recommendations and conclusions are only opinions and may not apply to all persons or situations.
Young Living Overview
Name: Young Living
Website: www.youngliving.com
Price to Join: $35 to $250
Recommended: No, Young Living emphasizes recruiting over the sale of products. Therefore it is a Pyramid Scheme!
What is Young Living?
Young Living is an MLM company dealing with Wellness & Fitness and Health.
The headquarters is in Lehi, Utah.
Most of the MLM companies have headquarters in Utah, including 4Life or Tranont.
(that is because of less government intervention).
Young Living has been founded in 1993, by D. Gary Young and Mary Young. This couple has developed organic herb farming and distillation operation.
It was a combination of Gary's knowledge of essential oil and Mary's previous experience with direct marketing. They both designed and built the largest essential oil distillery in the USA.
Their process is called "Seed to Seal" and it is a registered trademark.
Gary passed away in 2018 and his wife Mary took over currently she is in charge.
As I mentioned the headquarters is n Lehi, Utah, but the company has offices all around the world, including Canada, Europe, Japan, Singapore, and Australia. Young Living has also farms worldwide.
They have more than 3 million members, in other words, distributors.
A little bit of history about the Founder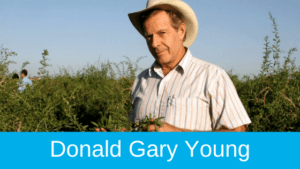 Speaking of Garry, he had a colorful history.
In the early 70s (in the last century) he was in a coma for almost a month due to some kind of accident.
As a result of that, it seemed that he had to use the wheelchair for the rest of his life.
Supposedly he discovered that the essential oils are very powerful and eventually he recovered completely.
Regardless of how much of the story is actually true, he has believed in alternative medicine and essential oils.
He offered unlicensed medical services, including childbirth.
In 1986 Gary was promoting himself as a "naturopathic doctor".
Long story short, He was investigated and eventually arrested for practicing medicine without a license.
He kept his passion for essential oil alive and he started to cultivate his plants and started with distillation. He was able to produce his own oils and as a result of that, he built Young Living.
Legal Issues with the Young Living
In January 2018 Young Living was served with a lawsuit for illegal trafficking of wildlife (that includes plants) and had to pay $760,000 in fines. You can find more details on the Department of justice website.
April 2019 – A lawsuit has been filed against Young Living, claiming this company is a "cult-like" pyramid scheme.
September 2014 – The company received a Warning Letter from the Department of Health and Human Services, saying that Young Living consultants promote the product that helps to cure many diseases including, autism, Parkinson's disease, PTSD (post-traumatic stress disorder, and so on…
Here is the screenshot of the letter from the FDA website:
Is Young Living a Pyramid Scheme?
The first thing I would like to highlight is the definition of a pyramid scheme.
A pyramid scheme is a model where the money is made through recruiting only. There is no product to be sold.
Many MLM companies have adopted this "strategy" but in order to be legit, they had to implement also a product that is distributed throughout the levels to the customer.
And the money flows in the opposite direction – all the way to the top level.
Sometimes it is not easy to recognize the modern pyramid scheme from the legit MLM system. Such MLMs pretend to have the product.
But unfortunately, the money is made only through recruiting.
Obviously, this is not legit and therefore many MLMs have been involved in lawsuits.
Here is a short video on how to spot a pyramid scheme:
Regarding Young Living, we know by now that the company distributes essential oils and it has been around for more than 2 decades.
Good for them. Many MLMs don't last for more than 5 years, due to the reason described above.
But, as we dig further we have found out that even MLMs can be disguised as pyramid schemes and according to the United States District Court Western District of Texas Austin Division, young living is a pyramid scheme:
Generally speaking. pyramid schemes do not sell a product, but it is important to take a better look at each MLM and learn how the money is being made within that organization. If there is a bigger emphasis on recruiting than on selling products, it is considered a pyramid scheme.
According to the CASE, NO. 1:19-CV-412 Young Living is a pyramid scheme.
If you still want to find out more about Young Living (or you want to learn about legal ways how to generate income online) please keep reading.
Who is Young Living for?
People think of MLM as an easy opportunity for starting their own business. In a sense, it may be so, but it is important to see the whole picture.
So who is the Young Living for?
Theoretically, It is good for every person who wants to try direct marketing. But it is important to realize that the real money is in recruiting. That being said, you must either know a lot of people or you don't mind asking your family and friends to join your team.
And be prepared for a suspicious look and rejection. You also should be good at talking to strangers, in other words, I'd say you must enjoy meeting new people.
Otherwise, direct marketing is not the best business model for you.
But as much as I want to show you the positive aspect of being a Young Living distributor (member), you must ask yourself a question:
– Do I really want to be a part of this pyramid scheme?
You might look for other opportunities (I would recommend something like internet marketing, where people chase you and not the other way around. I will mention more details later, but you can compare both models, Affiliate Marketing Vs. MLM).
What is the Price to Join?
The reason why there are so many people involved in MLM companies is the low entry barrier. I mean it is affordable for almost anyone to join the MLM company, including Young Living.
Some MLMs are cheaper to join some have several different "packages" you can choose from.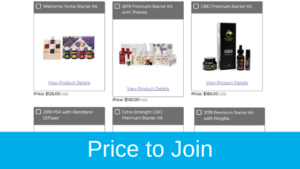 Young Living has also more options. Their Kits started from $35 to $250.
They contain different products.
Your sponsor will talk you into buying the most expensive ones for several reasons:
He makes a bigger commission
You can address these products to more people (theoretically)
You get more PV (Personal Volume)
Once you sign up you can buy the products for a wholesale price. There is an annual membership fee involved, which is $50.
At this point, you are still not allowed to distribute the products.
To become an active distributor you have to pay an additional $50 per month.
Now you can start to sell the products and recruit your friends and family members (if you want to).
Products, That Young Living Offer
There is a general saying that products offered by Young Living don't need advertisement and therefore the price is very "affordable".
Well, I disagree with this statement.
The products are pretty overpriced and maybe the cost of advertising is not included in the price tag, but certainly, customers purchasing these products pay money that is distributed to the entire MLM structure (meaning the top level).
The money is being pushed to the upper levels and everyone at the upper levels gets a portion of it or also nothing.
That is why all the products are pretty expensive.
The product list is huge so we will go over them just briefly.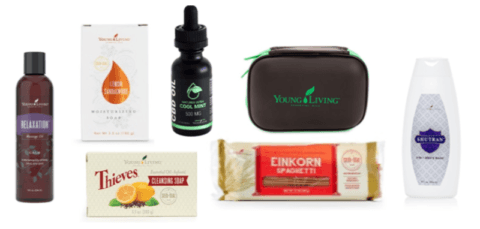 Essential Oil Products
You will find a lot of different types of oils, kike Essential Oil Singles, Essential Oil Blends, Roll-Ons, Massage Oils, and so on.
Just as an example a Relaxation Massage oil costs $47.04. In case you are a Young Living member, you can get it for a wholesale price of $35.75.
It is an 8 oz bottle.
At Home
Home cleaning products, toothpaste, acne treatment, and many others.
The Thieves Cleansing Soap is infused with Thieves' essential oil blend. It is for all skin types and 3.5oz (100g) costs $10,52 for members.
Healthy and Fit
These are to support your balanced and healthy life; For example, shakes, tea, Nutrition, snacks, and nutritional accessories.
Gary's grit einkorn Spaghetti (12 oz) costs $7.89 or $6.00 for members.
Well, I don't know if you like pasta, but my favorite spaghetti is Barilla.


And you can get 16oz (1 LB) 454g for $0.97!
Personal Care
In this section, you will find skin care products, beauty products, facial care, dental care, lotion, and moisturizers.
For example, the Bar Soap (Lemon Sandalwood) costs $10.50 for the member (or $13.82).
The size: 3.5oz.
Diffusers and Accessories
With diffusers, you can create a spa-like atmosphere in your home, with soothing sound and/or relaxing light settings.
Accessories are for example display cases, bags, oil cases, etc.
A Green Oil case for 10 items costs $16.25 (or $21.38)
Nature's Ultra
The combination of CBD Oil and Young Living is essential.
Different CBD Oils (Cinnamon, Citrus, Cool Mint…)
I don't know whether you have bought a CBD oil somewhere else, but 500mg (30ml) Cool Mint CBD Oil costs $79.95 (wholesale price $104,95).
Here is the list of Young Living Brands
Thieves
Savvy minerals
Mirah
ART
KidScents
NingXia
etc…
What People Say About the Products
The opinions are mixed about Young Living products.
For some they say the oils are beneficial, other claims they are without effect.
The quality of products according to different sources is questionable.
According to Trustpilot, people in the mid of 2022 seem to be less satisfied with this company than before (the screenshot above was taken in 2020).
It was documented in the official FDA report that some of the distributors were claiming that Young Living products can cure ebola, autism, and a list of other diseases.
Obviously, these statements are BS.
Compensation Plan or Financial Rewards Plan
I have been researching MLM companies for a while and they all have 1 single thing in common.
Complicated compensation plan.
It is never straight forward and one must often read 2o pages long documents to understand how it works.
But at this point, it is not so important for you to understand every detail of the young living compensation plan.
The thing is you as a member can earn a 24% commission on the products you distribute. This is not how you make money though.
Remember, that the members are "forced" to recruit new members?
This is the only way how you can make decent money.
You earn a 25% bonus (up to $200) on your members' orders in the 1st three calendar months.
If you build up a team, and you have a downline with 2 levels, you can earn a 10% bonus from the 2nd level.
There are also several "opportunities" for how you can earn money.
Below is one of them.
The good news is that the Young Living compensation plan does not have a lot of pages, but it is quite confusing.
No wonder, it is made so for a purpose.
How Can You Make Money with Young Living? – Income Disclosure
It is a common thing with all MLM companies including Young Living. The majority of people just don't make enough to pay the bills.
We have seen that the structure looks like a pyramid and as you know, only people at the very top make money.
With that being said, people at the bottom rarely make a profit and many of them lose money as well.
When it comes to specific numbers, less than 1% of the members make more than $15,861 per year (on average).

Other numbers say that only 6% of Young Living members make a profit – the rest just get the oils or other products for wholesale prices.
According to the other document, regarding the earnings, we have seen that a class-action lawsuit was filed against Young Living, alleging that the company is a pyramid scheme.
In the documents, it says that "94% of total Members earn on average $1 per month in sales commission,…"
It is documented in this 38-page long PDF file.
Easier Way to Generate the Revenue
You do understand that real money is in recruiting.
Now is this something you would enjoy doing?
If yes, by all means, go for it and you can climb up the ranks. It will take time and a lot of effort.
Not to mention that both your upline and downline are your direct competition.
I know many people who started with MLM but did not last long. I remember my ant was involved with Amway, she was so annoying at one point that my parents refused to visit her.
They decide to visit her under one condition:
So you have to be OK with this option as well (meaning the possibility of losing family members, friends, and people close to you).
In case you realize that this is not for you, you may consider something else. I have decided to do a little research and put together some information regarding MLM Vs. Affiliate Marketing.
If you would like to learn what it takes to generate revenue I suggest you read that article.
How Would You Like to Be Your Own Boss?
Would you like to build a business around something you like or you are passionate about but you have not figured out a way how to do it?
Did you know that you can start an online business?
Existing brick-and-mortar businesses are now transforming into the online world. Those who don't have difficult times surveying and some of them are already closed.
It is the best opportunity for you to start a business online and be your own boss.
Let's be more specific.
Business – means a website with traffic, or many visitors if you will.
You don't know how to create a website and how to get traffic?
No worries, these days, creating websites takes literally seconds.
And as you create content, the traffic will come.
Before we get into it in more detail, I want to remind you that this takes time and effort. I am not talking about some loophole or some "make $1,000 tomorrow" system.
With that being said, you should realize that it will take some time.
Let's take a look at this website:
It took them a few months until they got some traffic.
Maybe a year until they got the first $1,000 a year.
Today? – look at the traffic: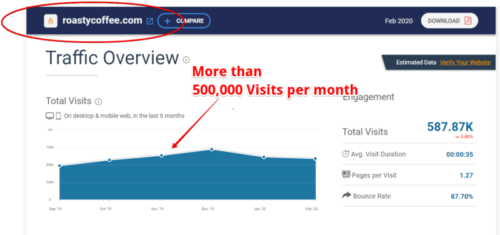 See – more than 15,000 thousand visitors per day. The owner of this website is an Amazon Affiliate Partner.
Give or take, the revenue is more than $5,000 per month.
If this is something you would be interested in, I invite you to read this review.
It is about a platform where I have learned how to build a website and how to drive traffic.
Have a look as well, and let me know what are your thoughts about that in the comment section below.
What I like about Young Living

Usually, I always have something positive to say about the specific MLM company. But in this case, I don't find anything to point out.
Especially with the fact that Young Living is officially considered a Pyramid Scheme.
What I don't like about Young Living
The success rate is extremely low
Pyramid Scheme
Products are too expensive
Controversial founder
Several lawsuits and other legal issues
Some Thoughts at the End
MLM is not sustainable for most people.
We have seen that success is extremely rare with Young Living and therefore I do believe that affiliate marketing is a much better way how to generate revenue in the long run than any MLM.
But the main reason I don't recommend joining Young Living is the fact that it is a Pyramid Scheme. And you don't want to get involved in such a scam.
When it comes to legitimate MLMs, there are some open questions as well.
I have mentioned already that you can take a look at this both MLM vs affiliate marketing.
Form your own opinion and in case you have questions just let me know.
I will be more than happy to give you feedback ( will do my best within 24 hours).
Thank you for reading.
Mike.