Are you looking for opportunities how to make extra cash?
Or are you tired of your job and you decided to become your own boss.
You have my respect, but most importantly I would like to congratulate you on doing your due diligence. You are a responsible person doing the research before taking action.
Have you stumbled upon a company named Tranont and you are wondering whether this is a good opportunity for you, meaning business-wise?
Or you have your doubts about Tranont, and you ask yourself:
Is Tranont a Scam?
We are going to find it out.
After reading this review I am sure you will know the exact answer to your question.
We are going to look at who is behind it, what are the fees to join, what products Tranont offers, and most importantly whether people make money with this system or not.
Disclaimer
Please note, that I am not a member or an affiliate of Tranont. This review is based on research and information available online in the public domain.
Any recommendations and conclusions are only opinions and may not apply to all persons or situations.
Name: Tranont
Website: www.tranont.com
Price to Join: $99 + Price for products
Recommended: Not as a primary source of income!
What Do I recommend?: There is a better opportunity than MLM. For more information, read this article MLM Vs Affiliate Marketing.
What Is Tranont?
Tranont is an MLM (Multi-Level Marketing) company founded by Lorne Berry in 2014 (according to Better Business Bureau, the Tranont business started and was incorporated in July 2013).
Side Note:
The BBB Website (The Better Business Bureau) is not accessible from the EU (and possibly other countries outside of the USA).
The company is based in Utah (just like 4Life or Melaleuca).
According to LinkedIn, Tranont is a company focusing on the needs of average middle-income families to help them achieve sustainable financial wealth.
Unlike many other MLM companies focusing on one segment only, Tranont is in the business of health and wellness products.
This is not usual. I mean, most companies focus rather on one type of product (within a specific category or niche).
Tranont, however, does both. We will get into that deeper in the products section.
Also, it is worth mentioning that Tranont was facing a civil lawsuit. The company was accused of unfair and deceptive practices as well as defamation.
Is Tranont an MLM or Pyramid Scheme?
The main difference between MLM and Pyramid Scheme is that legit MLM companies do sell tangible products.
On the other hand, pyramid schemes make their money based on recruiting other people. There is not a product they offer and therefore they have absolutely zero value to the market and "customers".
People use the term "pyramid scheme" quite often. It is due to their contempt towards the MLM, and I don't blame them.
Just to clarify these two terms, let's take a look at the video below, on how to spot a pyramid scheme.
What Is the Price to Join?
I am not a fan of any MLM company, but at least many of them do make it easy for people to join.
Some MLMs do not have an entrance fee so potential customers can try that out and check whether it is something they want to do.
It is not the case with Tranont though.
The entry fee is $99.
Apparently, they want to filter out people who are not serious about "building a business" with Tranont.
Those who want to become an associate with Tranont might generate income in more ways (at least this is what is promised to the prospects).
One can make:
Up to 35% commission on personal sales
Earn $37,000 in bonuses the first year as a business builder
Monthly leadership bonuses up to $50,000
Get a $500/month Jeep Bonus
Be a top performer and earn exclusive trips
Refer partner services for even more income
Sounds amazing, doesn't it?
Let's take a look at what the procedure of becoming an Associate looks like.
1. Step – Choose Package
Once you get in by filling out your name and email address you are asked to pick a package.
As we mentioned earlier, Tranont deals with 2 types of business. Health and Wealth.
Therefore you can either pick up a Health Package, Wealth Package, or both.
You can also skip this part and proceed to the next step.
2. Step – Choose Individual Products
Here, the applicant is asked whether he is interested in individual products. The cheapest health product cost $40.
In the health section, you can choose "Defend Individual Bundle Essential for $26.95, or just a "tax bot" for $10.00 (it is a device where you can track your mileage, and store receipts – tax-wise).
3. Step – Review Your Order
You can review your order. If you have not selected any of the products, your Subtotal is $99.00.
This is only Tranont's monthly business tool subscription. The next billing date will be in 30 days.
4. Step – Personal Details
Prospect is asked to reveal personal information about himself/herself. Such as Birthday, Social Security Number (for a tax report), address, and phone.
Here is also an option to create a website.
That would be a sub-domain that goes:

Before proceeding further there is also an option to purchase more stuff.
You are not even finished with the application form and yet, you can spend literally $500, just for signing up.
But to be fair, the minimum price to become an associate is $99.
Then to maintain access to business tools, Associates (these are at the very bottom of the MLM structure) must either purchase one of Tranont's health packages or pay $25 a month.
You can then build up your position throughout the ranking system.
The Associate is the basic position and it continues towards the top with Jade, Pearl, Ruby, Sapphire and so on and the Top position is called Blue Diamond.
To have a better understanding, we can take a look at the ranking and the requirements.
It is necessary to meet certain requirements to climb up in ranks. For example, an Associate has to find at least 3 active persons who can sell the products. It is explained in the compensation plan which is not easy to understand.
Why do they have to make it so difficult?
It gives them room to manipulate beginners and potential clients.
Just a simple example: these newbies are promised to have big earnings but the fact that they have to actually find 3 active "Personal Sponsored" is explained vaguely (as something very easy to get done).
If someone wants to cancel the membership there is a telephone number (800-973-3715) or email support@tranont.com.
Products, That Tranont Offers
Tranont offers "exclusive health products" which are supposed to improve your health and help you to enjoy a healthier life.
They have 6 products in the Health Department:
ICARIA Glow Collagen for $89
RESTORE Healing and Recovery for $50
VIBE True Energy & Clarity for $45
LIFE Enzyme Blend for $45
Radiant Cellular Regeneration for $49
BALANCE Multi-mineral, Vitamin for $50
It is also possible to purchase these products as a package.
One thing that needs to be mentioned, regarding the health products is; None of them have been approved by the FDA.
In the Wealth Section (called Wealth CORE ) some services can help with
Monitoring credit reports and fixing errors
Defend your ID online and keep your devices safe
Save tax money by using TaxBot
etc.
Tranont has also an e-commerce section where they offer a variety of cloth for women and men.
I just want to mention a hat that I have found.
To me, it is a little bit overpriced.
A hat for $28?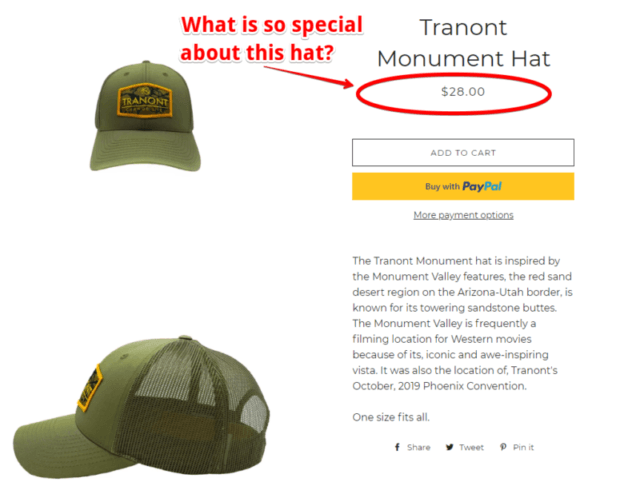 You can find a similar hat on Amazon for less than $10.
It won't have a Tranont logo on it, but do you really want to have an MLM company logo on your hat?
(OK, I admit, at this point, I might be a little bit biased).
How Can You Make Money with Tranont?
Tranont compensation plan is not easy to comprehend.
I will do my best to explain to you the basics so you can have an overview of how actually one can make money with Tranont.
First of all, there are two types of products as we already know by now – the Wealth and Health Core.
In case someone joins the Wealthy OR Health Core, he can have:
retail customer commissions
residual compensation plan
Tranont life referral commission, if licensed.
If someone joins the (both) Wealthy and Health core startup:
all of the above with the addition of builder core bonuses
ability to earn an extra $37,000 in the first year
So basically Tranont has 2 compensation plans, but we will check only one type. The 2nd is in principle the same thing.
The 1st segment to just getting started in the compensation plan is a rank position called Jade (at the screenshot below it is the 2nd from the top). The ideal situation is when you become a Jade in your 1st month. (With a Jade position you can qualify for a Jeep)
Now, check this out and let me know whether it is something you see as easily attainable.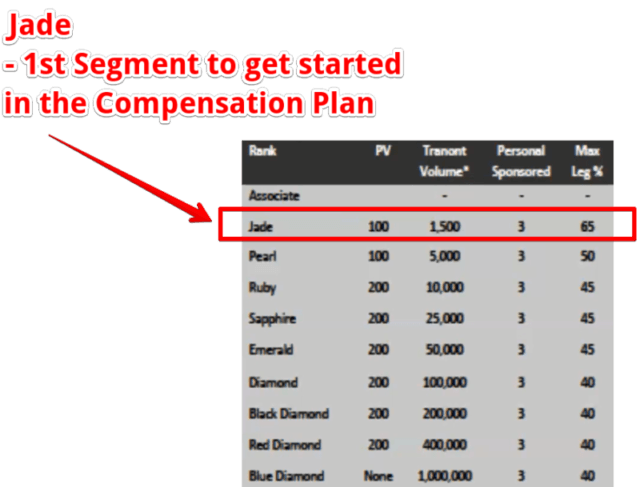 To become a Jade, there are the following requirements (as per the screenshot above):
100 Personal Volume (Volume derived from an Associate's personal orders and volume from personally sponsored customers' orders)
$1,500 of Group Volume (The personal volume of all other associates in the organization)
3 personal sponsored individuals that you brought into Tranont (3 Legs)
A maximum of 65% of your Group Volume must come from 1 Leg only (it can't be 80% from one leg and rest from the rest of the legs) – see below
Let's say you are going to recruit 3 first personally sponsored people (PS). These should not be just some randomly selected guys.
You want to make sure that these are good salesmen since these will be sitting on the top of your "multi-million dollar business".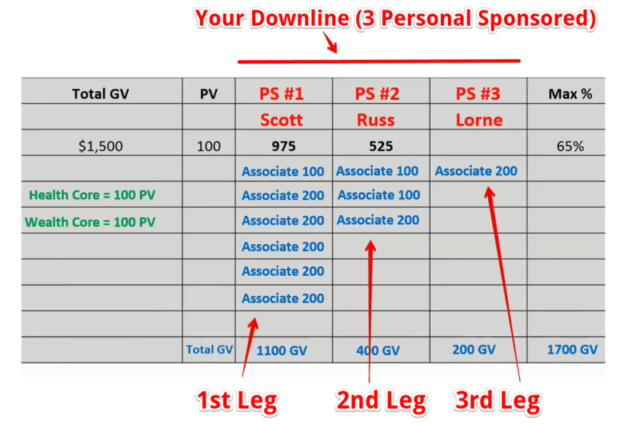 You are collecting points based on a product you sell. Depending on the number of points you have, you get a different commission. The same applies to your downline.
These guys must collect those points for you to reach a minimum of  1,500 GV (Group Volume).
In the example above, your downline, Scott, Russ, and Lorne collects 1,700 GV.
Also, the requirement is that you have to build at least 3 legs to get from Associate to the Jade. All 3 guys must be active – meaning they have to sell products.
For example, if Scott collects 1400 GV Russ 100, and Lorne none, you won't qualify for the Jade position. You see this is very tricky.
Can you imagine finding 3 guys, all of them active enough to collect at least $1,500 where one can collect a max of 65% because the rest must be collected by the other 2 persons?
Ideally, this should happen within 4 weeks.
Having all conditions fulfilled – the odds are just too low.
Hopefully, it is understandable how the Tranont compensation plan works, but just in case here you can download the Tranont Compensation Plan.
Tranont Pros and Cons
I believe a person who has a lot of friends and enjoys this kind of business might earn a full-time income – assuming he or she climbs up the ranks.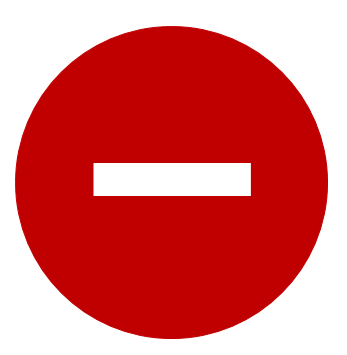 It is one of the most expensive MLM companies when it comes to the joining fee.
Health products they sell are expensive and on top of that, none of them is approved by the FDA (lack of information where the products are made, what ingredients contain, zero information about testing)
The compensation plan is just over-complicated.
One has to pay for membership and to maintain the membership.
Some Thoughts at the End
I don't know whether you are a fan of the MLM companies or not but here are some general statistics about the earning potential within an MLM:
91% joined to make money
Almost 50% lost their money
26% made no money
27% made a profit, although half of them made less than $5,000 a year
That means that most people make no money or not enough to make a living. It actually corresponds (roughly) with the 4Life income report.
So how about the big question; is Tranont a scam?
The answer is, No it is not a scam.
But considering all the fees one must pay, and the way how a downline is created, I must say that Tranont is not far from the pyramid scheme.
The truth is, that the majority of people joining the Tranont are losing the money.
Not every person can sell the required amount of products. This is a real pressure on the beginners who may pick up new stuff a bit slowly.
Or maybe they just need more time to trust the company and the system itself.
I totally feel with these kinds of people.
You can earn by selling the products (which are pretty expensive, comparing similar ones on Amazon) or you can build your downline which, is easier said than done.
This Might Be a Better Alternative
If you were looking for ways how to earn money on the side and you had Tranont on your mind you most likely are not very happy with the way Tranont operates.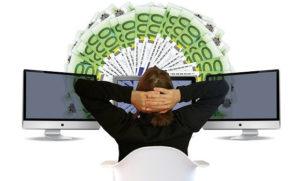 I know how frustrated it can be.
In my opinion, there are better ways how to earn money.
Even a full-time income is possible.
For example, I am now a full-time internet marketer, to be more precise I am an affiliate marketer.
Find out more about the differences between the MLM and affiliate marketing in this article and you will find out which business model suits you better.
Regarding my beginnings with affiliate marketing, it was not easy either.
I mean, I had tried many free YouTube videos and have checked many products and reviews.
There is too much information out there, but it was difficult to find solid training or an online course that teaches you how to start from scratch.
Fortunately, I have found a system (online training) that teaches affiliate marketing and how to build a sustainable online business.
I have learned how to create a website, and how to drive free traffic (or organic traffic).
The advantage of organic traffic is, that I don't bother anybody. There are no cold calls, cold emails – nothing like that.
You see, I don't have to chase friends and other people.
They actually find me – on my website on google.
I am actually very grateful that I found the Wealthy Affiliate. There are more than 200,000 active members and many of them are very experienced marketers making 5 or 6 figures a month (there are some success stories in the post so based on these examples you see what it takes to make a full income online).
The price for Wealthy Affiliate is very affordable, but what is the best thing that everyone can get started for free.
There is no credit card required. Just enter your email and you have a full week to test the platform out.
Let me know if you have any questions regarding the Wealthy Affiliate or the Tranont.
Leave your comment/question in the section below. I will do my best to answer you within 24 hours.
Cheers, Mike