Hello and welcome to my website.
Are you interested in cheap jewelry and most importantly you like the idea of becoming a member of the Paparazzi Jewelry company?
Are you wondering whether this is a good move and whether you can improve your financial situation?
Well, here in this post I am going to go through the company. You have probably figured out what kind of products they sell, so I will touch on this section only briefly.
What is more important, how much can you make and what is the compensation plan? I will also reveal the income report, so based on these numbers you should be able to make a decision.
The majority of members do not make a decent living -> And I am going to explain, why.
But does it mean that Paparazzi Jewelry is a scam?
Let's find out.
Disclaimer
Please note, that I am not a member or an affiliate of Paparazzi Jewelry.
This review is based on research and information available online in the public domain. Any recommendations and conclusions are only opinions and may not apply to all persons or situations.
Paparazzi Jewelry Overview
Name: Paparazzi Jewelry
Website: www.paparazziaccessories.com
Price to Join: $99
Recommended: Not as a business model.
What is Paparazzi Jewelry
Paparazzi Jewelry (also called Paparazzi Accessories) is a company selling necklaces bracelets, rings, and hair accessories operating as an MLM company.
Meaning besides selling jewelry, members are motivated to recruit other members to generate higher income.
Their items are pretty cheap and most of them cost $5.
Members and distributors get a 35%-45% commission. They also make money from their downline but how is this done, we cover it a bit later.
Paparazzi Jewelry is based in Utah and was founded in 2010. The headquarter is located in St. George, Utah (about 90 minutes northeast of Las Vegas, Nevada).
Many network marketing companies are based in Utah. There is not much government interference, so that is why Utah has become an unofficial world capital of multi-level marketing companies.
The founders of Paparazzi Jewelry, are sisters Misty and Chani(They now run the business together with their husbands).
They enjoyed "showing people how to accessorize". Women are known for buying trendy stuff and most importantly this jewelry is very affordable.
When a person buys such stuff for $5, she rarely starts to complain, even though she is not entirely satisfied with it.
Is Paparazzi Jewelry a Scam Or Pyramid Scheme?
I could not say that this is a scam. This company is legitimate and has been around for a decade. If it would be a scam people would notice that. Many similar companies are closed down within 5 years. The reason may vary.
It is also not a pyramid scheme.
The pyramid scheme heavily relies on recruiting and it is not the case with Paparazzi Jewelry.
Although later we are going to find out how a member can earn money within this company and a big portion of the income depends on recruiting as well.
But to be clear about the pyramid scheme here is a short checklist that can help you to determine whether one company is a pyramid scheme.
Check these points below.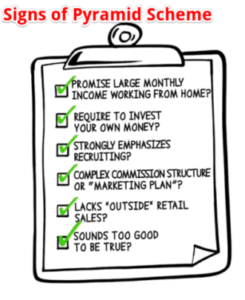 When all these signs are met, then my suggestion is – to run away from it as far as possible.
Here, let me share with you a short video explaining what the pyramid scheme is:
What is the Price to Join?
If someone wants to become a consultant (or a distributor) of Paparazzi Jewelry, there are 3 steps to follow:
A person needs to find here a consultant first.
It is not necessary to go out and seek him/her. On their website, paparazziaccessories.com simply put your ZIP code and you will have a list of possible consultants.
She needs to pick a "Starter Kit"
And the third step is to Start the Party.
This means inviting family members, friends, and neighbors and sharing this idea with them
Regarding the "Starter Kit" here is the pricing:
You get 35 pieces of Jewelry (retail value is $175)
Small Home Party Kit $299
This kit contains 120 pieces of inventory to offer the customers a broad variety in every color. For example, 5 Stylist tip cards, earrings, bracelet displays, 25 party invitations, 10 thank you cards, and so on. (retail value is $600)
Larger Home Part Kit $499
This kit has 200 pieces of jewelry, 5 style snapshots, 5 style cards, a ring display, 100 pin sales bags, 10 thank you cards, etc. (the retail value is $1,000
Products, That Paparazzi Jewelry Offer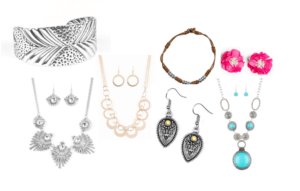 I am personally not a huge fan of jewelry so I can't say much about that.
The bottom line is that most of the products cost just $5. That is actually a good thing – many women can spend hundreds of dollars on such stuff.
To list some of the products:
Hair Accessories
Necklaces
Bracelets
Earrings
Rings
etc
They have the so-called Zi Collection 2019. These are just fancier necklaces and they cost $25.
A good thing is that the variety of products is pretty large, so many women will buy more than 1 item.
The internet gives a great opportunity to sell such items online as well. Although in my opinion, the distributor is very limited and when she or he is tired of these products, the only way is to leave the Paparazzi.
But she (I assume that most of the consultants are women) does not have the knowledge on how to sell other products without selling, or how to create a website.
These skills are quite easy to learn but without them, it is really difficult to become an independent business owner.
Without this knowledge, she must rely on these products.
Besides selling online here are some suggestions for where to sell Paparazzi:
small community or local events
hair salons (if a friend of yours owns such a salon you can leave some stuff over there, so people will notice it)
Mall
Family reunions
Dance studios/competitions
Compensation Plan
I have done already quite a few MLM reviews, but none of them have a straightforward compensation plan. It is always difficult to comprehend.
Paparazzi Jewelry is the same, but I must point out that this girl explains it quite well.
But I don't know if you want to join this MLM, or if you want to try a different and easier way how to make money. I think the easiest would be affiliate marketing.
In case you are not serious about becoming a Paparazzi consultant you don't have to understand every part of it.
You most likely understood that to maintain a decent income, you must create a team (or downline) and these guys must do the same. And that is not an easy thing to do.
How Can You Make Money with Paparazzi Jewelry?
You need to sell the jewelry, but you have to keep the price at the mentioned amount of $5. You can't increase the price, that would be a violation of internal Paparazzi rules.
The commission you get is 45%, which is $2.25 for each item you sell.
On top of that, you get 5 % off what your immediate downline sells. If your downline builds another downline – you get 2% to 3% of the sale they do as well.
There are 14 levels in the entire structure.
That is quite a lot.
Usually, MLM that is sustainable has 5 levels at max.
Here are the ranking and conditions for each ranking within the Paparazzi:

You see that to get to the "Producer" (that is the first rank with a decent average monthly income of about $1,820) one needs to have 12,000 of the Overal Volume.
These are real numbers and I see it as forcing the members into selling and recruiting to keep a certain ranking. If you don't make enough sales, you automatically drop in the ranking.
That is not a stress-free environment to work in.
That is why only less than 2% of people make a decent income.
You can check the entire income disclosure by clicking here.
And compare it with the 2021 Income Disclosure.
What I like

Paparazzi Jewelry has been around for (almost) a decade. So It seems to be a well-established company
A large variety of products, women can choose from
You can work from home. Those who enjoy talking to people and are extroverted usually have a lot of friends, so it might be an OK opportunity
What I Don't like
According to the income report, less than 2% of members do decent money with this system.
The price for 1 item is $5. So even 45% commission is not a lot. One would be better off as an Amazon Affiliate where an average commission is 4%
One is required to keep a certain Volume. Meaning the members must keep buying regardless of how much they sold
Based on the above, one must start building a team ( a downline) so they start to do the same – it can go as deep as 13 levels (theoretically)
Some Thoughts at the End
What disturbs me is the price you have to pay for being a member (or consultant as they call it).
First, you have to buy the kit, which in my opinion is not cheap.
On top of that, you have to keep buying the stuff to stay a member.
To me, it is a kind of forced way how you can keep this position.
The majority of people who are thinking about becoming Paparazzi distributors do not realize that the starter kit is just the beginning.
They either have to keep selling, otherwise, they need storage where they keep all the jewelry.
Climbing up the ranking is also not an easy thing to do. Me being an introvert could not do that.
I believe most people do not like this kind of business.
Let me know in the comment section below, what you think about it.
In general, ask anyone about MLM and I bet, most people will refer to a pyramid scheme.
That just proves that most people despise MLM without even realizing that not all MLM are pyramid schemes. But I don't blame them.
Also if you take a look at any MLM income report, you see that at least 90% of people are not making enough money to pay the bills. Let alone the other fact, that the majority of people lose money in this sort of business.
What are the choices?
Being paid $2.25 for selling 1 product is not the best way how to make decent money.
There are endless opportunities on the internet, so why limit just to one company?
You can choose to be an affiliate marketer and you can partner up with Amazon Walmart, ClickBank, or any other company out there. And you can still be selling one kind of product.
You can always choose who you want to cooperate with.
Just as an example, being an affiliate with Amazon, you can promote products within Luxury Beauty – that way your commission is 10%.
MLM vs Affiliate Marketing
If you are not sure whether Affiliate Marketing is a good solution for you I recommend reading this article, where you find the pros and cons of both systems MLM and Affiliate Marketing, as business opportunities.
This Might Be a Better Alternative
You have realized by now that it is extremely difficult to make a decent and stress-free living with Paparazzi (or any other MLM). Paparazzi Jewelry belongs to better MLM companies.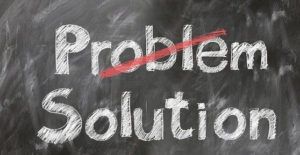 Success is rare in this field, though.
We have touched already on an alternative. I am not saying that as an affiliate marketer you can become a millionaire within a year.
Not at all.
Being a successful internet marketer is not something that happens overnight. But with proper education, the results might come within 6 or 8 months (depending also on the niche).
That is my personal recommendation and I would like to know your opinion.
Please share your comments and thoughts in the section below.
Thank You For Reading,
Mike