Are you looking for ways how to make money using the internet?
There are lots of courses, websites, and systems promising you that will teach you how to generate revenue online. Some of these claims are that you can perform specific tasks, or surf the internet and you will get paid for it.
Inbox Dollars is one such website, but is it even possible to get paid while reading emails, taking surveys, or watching videos?
Is Inbox Dollars Legit?
Let's take a look at this website (www.inboxdollars.com) to find you whether their system works.
We are going to check who is behind this website (system), how does it work, and how much you can make with Inbox Dollars. If you feel like it won't be much since the tasks are too easy, you are right.
Therefore I include also a short section about what it takes to make serious money online.
Note:
Please distinguish between InboxDollars.com and the fake website called inboxdollar.co.
Inboxdollar.co is a fake and scam and you should avoid it.
As of this update (May 2020), the fake system called inboxdollar.co has been taken down already if accessed you will be redirected to another scam called RewardDollars.co (here is a full review of RewardDollars.co)
But let's dive into the Inbox Dollars Review.
Disclaimer
Please note, I am not a member or an affiliate for Inbox Dollars.
This review is based on research and information available online in the public domain. Any recommendation and conclusions are only opinions and may not apply to all persons or situations.
Inbox Dollars Overview
Product Name: Inbox Dollars
Price to Join: $0
Creator: Daren Cotter
Rating: 7/10
Do I recommend it? It depends (It is OK as a pocket money "generator").
Inbox Dollars Review – Quick Summary
Inbox Dollars is a Get-Paid-To website that pays its members for taking simple tasks. It is free to join. The company cooperates with US advertisers only and therefore you can earn some extra money only if live in the USA.
However, it is not possible to make a full-time living. By surfing the internet, watching videos, and reading emails on behalf of Inbox Dollars, you can make about $100 a month.
It is good for someone who wants to have extra pocket money, but it does not help you to start a business online.
If you are interested in how to become financially independent online, below in this article is my #1 recommended platform.
What Is Inbox Dollars?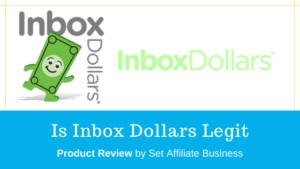 Inbox Dollars is a US-based company with US advertisers that focuses on members living in the USA.
This is a Get Paid To website (or GPT) or they call themselves a "fun rewards club" where you can earn real cash for things you usually do on the internet such as:
watch trending videos
take online surveys
play games
read emails
complete short polls
or shop online
There is no fee to join and it is very easy – you only enter your email address.
One note: you can join only if you are in the USA.
Inbox Dollars has been around for almost 2 decades and since then it has paid out about $60 Million in cash rewards to its members.
When comes to GPT sites I always double-check the website registration date since there are a lot of scams that try to take advantage of their member (or to be members).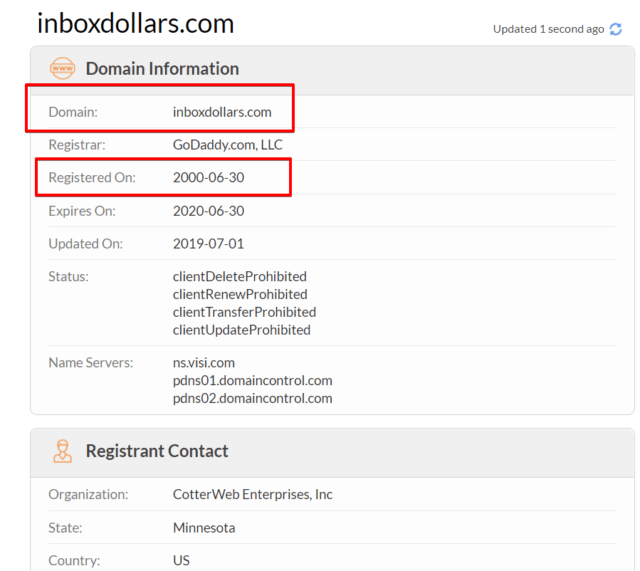 This is an easy way to find out whether the information on the website is true or not.
The reason I suggest you do this – there are many similar websites (GPT) claiming to earn hundreds of dollars to perform simple tasks, but the reality is different.
Just to give you an overview, there are websites/systems like Money Genie, Social Bounty, Cash Chase (and there are many others) that are just scams.
When you check their claims about how long they have been around vs. the registration date from the website whois.com, you see that the years do not match.
Whenever I see such a mismatch I don't trust the rest of the information on that website, especially when it comes to the money-making website.
As we have seen, the inboxdollars.com seems to be OK (at least so far).
InboxDollars is a Prodege company that connects advertisers and customers so they can both benefit.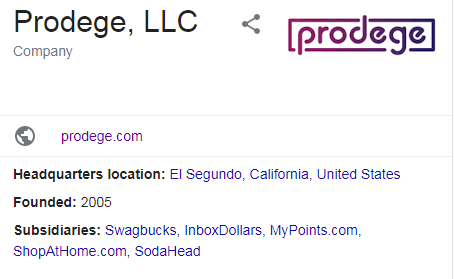 The company has grown to more than $25 million in annual revenue. In 2012 they expanded to the UK and Canada. For the UK the company/website is named InboxPounds and in Canada as DailyRewards.
Who Is Behind InboxDollars?
The founder of Inboxdollars.com is a guy named Daren Cotter. He is currently also the CEO.
He is from Minnesota and the company address is in Minnesota as well.
According to LinkedIn, Daren is an internet entrepreneur and business leader. He is active in the MN start-up community as a speaker, mentor, and investor.
His current investments include a list of at least 20 websites/companies.
How Does InboxDollars Work?
One note before we start.
The InboxDollars is for people living in the US only (as already announced).
It is very easy to get access to InboxDollars. Just go to the website inboxdollars.com and enter your email address. You are instantly in and yet, you receive a $5 bonus.
Not bad, right?
In case you use a cell phone you can get it on Google Play or App Store.
InboxDollars is a system that stands between companies and customers.
Many companies are willing to pay for unbiased opinions about their products. They want to know what their customers think of their products.
Inbox Dollars creates a system through surveys (and other tasks) that address the customers.
Customers through these surveys give their opinions and these companies can adapt the products according to the input from the customers.
So the Inbox Dollars is like an intermediate link.
Specific Ways to Make Money with Inbox Dollars
There are several ways you can start to make money
Playing Games
Do you like to play online games?
Great, this is an opportunity for you to make a few bucks.
Inbox dollars connect you to games that need more players.
There are more than 30 arcade games like Sudoku, pool, solitaire, word chess and so on.
You have the option to choose also from so-called GSN games (Game show network) such as Wheel of fortune, Casino, Boggle, Poker and more. You get 18% cashback on the amount you spend on GSN games.
Taking Surveys
Once you have your account with Inboxdollars.com you can take surveys for money. The advantage of this "work" is that you can do it whenever you want as soon you have an internet connection.
It is easy to do that on your mobile phone either with Android or iPhone apps.
You won't take any random surveys. The online survey will match your interest so if you are interested in outdoor clothing you will take a survey concerning outdoor clothing. There are thousands of them, and they keep changing.
How much you can earn?
It depends but the range goes from $0.50 to $5.00. Some of the surveys pay up to $20, but you have to match the right demographic profile, the company is looking for.
To complete one survey takes from 3 minutes to 25 minutes.
Watching the videos
Why would anyone pay you for watching videos?
The thing is that these days sometimes it is not easy to get the content through – including new films, or services being made by large brands. These large companies are willing to pay because they want new customers to learn about their new products.
Inboxdollars connect their members (like you) with these large companies (big brands) and when you watch and engage with these videos Inboxdollars makes money. Then these earnings are shared with you as a member.
Earning Cash for printing and redeeming coupons
You can get paid for printing coupons from your favorite brands. Redeem them in-store.
Here is how it works:
Check the section of current offers on the InboxDollars coupon page. Click the deal you want and print them.
Then check out in the store and redeem these coupons.
You will get paid for each coupon up to $0.25 a day.
Shopping Online
Whenever you are about to make a purchase online, check out the InboxDollars website – the list of featured stores.
You can earn cash-back (1.5% to 15%) of your purchase. The "commission" depends on the brand.
As an example let's take a $200 travel voucher. You could earn $8 back.
Paid Email
You can even get paid for reading emails.
Companies want people as you to read messages about their new products. You can earn cash for reading these messages.
Read them on your smartphone or computer.
It works similarly to watching videos.
Companies want more customers to find out about their services and products. Inboxdollars connects its members with these companies.
You will get such an email via Inbodollars.com and when you read the brand's emails, Inboxdolalrs get paid cash. Then the portion of this earnings is shared with you.
Regarding the giving opinions about products (surveys)
That reminds me – if you like to review products, you have much more potential to make living online than just spending time within the Inbox dollars.
Imagine you have your website where you keep adding product reviews.
Wanna know the trick? You don't need to use them physically.
Do you think a person in a store has tried every single widget he sells? Of course not.
So think of it as a book report. You do your research (of course be as objective as you can) and then write your opinion about that.
Your article or opinion in a written form may draw the attention of people searching in search engines – like Google, Bing, and Yahoo.
With proper training, you can learn how to write the article so it will get on the 1st page of Google.
And imagine you have 100 articles and each of them has 10 visitors per day.
It is 1,000 visitors per day – some of them might be interested in buying that stuff. You can easily direct him or her to Amazon where he can purchase that item.
For each purchase, you get a 4% to 8% commission.
To give you an example – an espresso machine costs $500 – 8% of 500 is $40.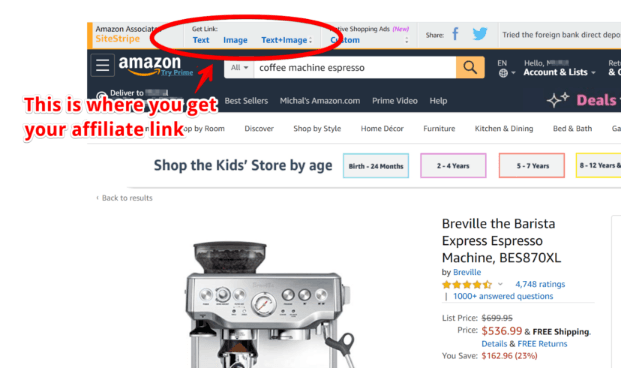 Not bad right?
Again you have 100 articles – and you choose what products to review. If you do it right the list of your product reviews mat contains only those that cost $200 and more.
It is completely up to you.
This business model – you have a website and share an opinion about the products with others is called affiliate marketing.
Certainly, there are also some disadvantages and advantages of affiliate marketing, but it is the easiest way how to start a sustainable business online. With affiliate marketing, you can get as close to real passive income as possible
As soon as you are a partner with Amazon. And this is easy to do – up to 1 hour and you are a partner.
One note regarding the passive income
Passive income is a great way to make money. And your website is on 24/7. That is for sure.
But let's be realistic, you have to keep an eye on your website.
Even if you outsource the work (and as soon as you have a budget for it, I recommend it) you want to check the content and how things are going.
But instead of going daily to 9-5, running an internet business (website), it is OK to work 2 or 3 hours a day.
Who is it For?
Inbox Dollars is for people who want to earn a few bucks on the side. As you have figured out by now you will not get rich by using this system.
It is also important to ask yourself whether the earning is worth the time you put into it. If you are OK to earn an extra $50 or $100 a month, this is a good and safe method. It does not take a lot of time either.
To create an account and be able to receive cash one must be at least 18 years old.
What I like

Legit system
Easy to access
They have paid their members
Sign up bonus
What I don't like
Available only in the US
Some offers are paid
You don't earn much  – don't have too many expectations (about $100 a month is realistic)
InboxDollars Reviews
It's always a good practice to verify information when conducting a review.
For instance, a trustworthy source is Trustpilot.
You may already be familiar with it, but if not, it's a consumer review website established in 2007 that features business reviews from around the world.
Sometimes, you have to take ratings with a grain of salt, but in the case of Inboxdollars, I consider it reliable.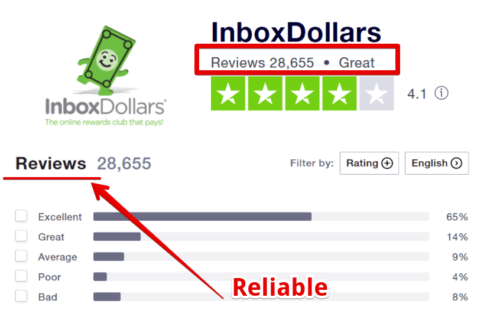 And I took a look at the Bad ratings as well and even here didn't find anything that would scare me off, so to speak.

Yes, the customer service isn't the best, but that might be influenced by the website's high traffic with millions of views per month.
Despite the negative ratings mentioned earlier, what would be the final judgment?
Is Inbox Dollars Legit?
Absolutely, InboxDollars is legitimate.
However, it's crucial to understand that it won't make you wealthy. It lives up to its name – InboxDollars, meaning you'll earn a few dollars.
If you're aiming for significant earnings, InboxDollars might not be the answer. But, on the bright side, it's an enjoyable way to earn some extra cash.
After all, who wouldn't like playing games, watching videos, and taking surveys? Even earning a few bucks for such activities can be rewarding.
In the next section, we'll delve into what it truly takes to establish a full-time income online.
Can You Make Full-Time Income with Inbox Dollars?
Not really.
It's a substantial amount of work. You need to ask yourself if the time and effort invested are worth it.
Sure, you might get the money quickly, but will it truly impact your lifestyle?
This could be beneficial for younger individuals. Instead of aimlessly browsing the internet, they could engage in this and earn some extra bucks.
However, if you're aiming for substantial earnings, you've likely realized that it demands more effort – or to put it differently, a more effective effort.
What do I mean by effective?
Firstly, if you're seeking significant online income, you require:
A Website
Traffic
With these two components, you can monetize your traffic.
I'm oversimplifying the process, but I've been enrolled in an online course that systematically explains how to generate online revenue. The course is beginner-friendly, so don't worry if you've never built a website before.
In fact, it's quite simple. Allow me to share a brief video demonstrating how you can create a website using this platform.
Here is the link to the siterubix website (it's purely an example).
If this topic intrigues you, I encourage you to explore the detailed article about the platform mentioned above.
Should you have inquiries about Inbox Dollars or any other method to earn money online, don't hesitate to ask. Feel free to utilize the comment section below.
I'd be delighted to provide answers.
Thank you for taking the time to read.
Mike.