Are you thinking about another way how to earn money or do you just want to have a 2nd stream of income?
What you have had in mind for a while is the distribution of CBD products and you have stumbled upon a company called Crush Global, right?
Since you are reading my post it tells me that you are a responsible person who first does the research and then makes a final decision.
Good for you.
In this post, we will look at Crush Global (CG) in more detail so at the end you will be able to make your own decision.
We are going to cover who is behind this company, how old is it on the market, what is the earning potential, and some benefits, and drawbacks as well.
Disclaimer
Please note, that I am not a member or an affiliate of Crush Global.
This review is based on research and information available online in the public domain.
Any recommendations and conclusions are only opinions and may not apply to all persons or situations.
Crush Global Overview
Name: Crush Global
Website: www.crushglobal.com
Price to Join: Free (Enrollment package is required. Cost is $99)
Recommended: No
Working as an Independent contractor is not viable anymore.
According to FTC, more than 99% of people working for any MLM company lose money.
That's why I don't recommend this company as a primary source of income. 
If you want to learn more about ways how to make money online, check the link below:
I have learned how to create a website, how to get free traffic, and how to monetize the traffic using this method:
What is Crush Global?
Crush Global is a nutritional supplement company founded in 2015. They offer a variety of products from hemp extract (oil), CBD lotions, CBD for pets, energy drinks, nutritious shakes, and many others.
The Crush Global is based in Louisville Kentucky and its size is 501 – 1,000 employees and that number includes part-time roles as well. The CG says they want to provide their customers with savings and rewards on essential products and at the same time they provide a business opportunity for today's entrepreneurs.
They have one office (Crush Global LTD) in Liverpool as well.
The founder of the company is John Henderson who is a serial entrepreneur. He has helped to create millions in revenue in direct selling.
Is Crush Global an MLM or Pyramide Scheme?
The Crush Global is not a pyramid scheme.
These types of "businesses" are illegal in most countries.
Here is a short video to show you what the pyramid scheme is.

There are many companies out there acting as an MLM businesses but in fact, they are pyramid schemes. The basic difference is that pyramid schemes do not have a product to sell.
The CG offers a variety of products, so this as long as I say it is just an MLM business. We will break down the products later on.
Also if someone wants to join Crush Global, he or she does not have to invest any money. I mean it is essential to buy some products, but if it were a pyramid scheme you would have to pay solely for a membership.
Members of the CG need to sell the products in order to make commissions.
What is the Price to Join?
As already mentioned above, it is free to join, but you have to purchase a certain package in order to be an agent.
You can sign up directly at their webpage where you enter your personal information and also who referred you to the CG.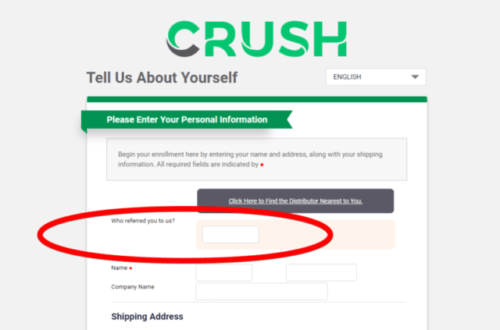 Then you enter your address and contact information.
Please note that via their official website (www.crushglobal.com) it is possible to become a member only if your shipping address is in the USA.
As you go through your application, you have to select the enrollment pack.
The price of these packs is from $89 to $599. Once you select your specific pack, you can choose also add products to buy but this is optional.
Choose your website
As a part of your business, you are going to need a website. The CG offers you a replicated website (also called a mirror website).
It is a subdomain of crushglobal.com so yours will be:
www.yourwebsite.crushglobal.com
Products, That Crush Global Offer
We have covered that you need to buy at least one pack in order to qualify as a promoter. Let's take a look at what kind of products are available.
Nyte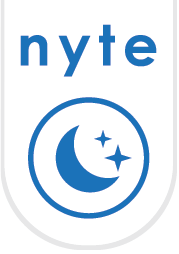 This is an effervescent drink that helps to feel less stressed.
It doesn't contain any sugar nor artificial sweeteners. It may help reduce fatigue, anxiousness headaches. It is recommended to take the nyte every night to maintain the body's proper mineral balance.
Clymb
This product is made from a blend of ten Adaptogenig plant extracts.
It provides support to the immune system and improves endurance. It is packed in a squeeze bottle so it is very convenient even if you go hiking.
It is suggested to add 3 squeezes of clymb to 6-8 fl. oz. (little over 200 ml) of cold water or juice, then mix it. Make sure to shake it well before each use.
You should get 10 servings per bottle.
The price for Clymb is $49.99.
Zyng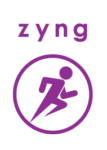 Zyng is a fizzy energy drink that contains carbohydrates, Vitamins B6, B12, Taurine, caffeine, matcha tea leaf. It provides a user with an adequate amount of energy-producing ingredients without sacrificing one's health.
You should experience an increased energy level for about 5 hours.
Serving size: stick pack
Servings per box: 10
Price: $49.99
Byrn
This thermogenic product is designed to help with weight control and energy.
It contains ingredients that support concentration, memory, and positive mood. Byrn contains Lyzme 5 – it should be the latest breakthrough in weight management technology.
It is a stimulant-based fat-burning capsule to support weight loss.
It is recommended to take 2 capsules per day. There are 20 capsules.
The price of Byrn is $37.49.
(if you intend to use it whole month you need little more than $110 for 3 dozes)
Ryse
"Not just another protein Shake"
That is what the CG slogan says.
It is a shake to help promote effective and healthy weight management.
This can be used as a complete meal replacement option.
Ryse should make a substantial difference in the way you feel, look and age.
IT contains good fats, live probiotics, and 25 vitamins and minerals.
To mention just a few of them:
Vitamin A 35%
Vitamin C 35%
Calcium 35%
Iron 20%
Riboflavin 35%
Copper 25%
Manganese 50%
(Percent daily values are based on 2,000 calorie diet)
Ryse is packed in single-serving packs.
The serving size is 1 packet (33.8g). There are 10 packs per box.
The price is $74.99
Lye Pets
This is 250mg of bacon-flavored hemp extract CBD for pets. It contains different cannabinoids including CBD which suppose to reduce anxiety and pain from inflammation.
Hemp extract has low levels of THC of you don't have to worry that your pet will get high.
It is a natural product extracted from the aerial parts of the hemp plant.
Ingredients: Hemp Seed Oil, Hemp-Derived CBD, Natural flavors
It is recommended to serve 1ml at a time. One bottle lasts 30 days.
1 bottle costs $49.99.
Lyte
THC Free Hemp extract.
This product is a natural product extracted from the aerial parts of the hemp plant. It does not have the psychoactive properties dues to low levels of THC. You won't get high.
One bottle is for 30 servings. It has only 10 calories, so it does not have any effect on your daily diet.
It also contains MCT Coconut oil and natural flavors.
The price is $49.99
Lyfe 750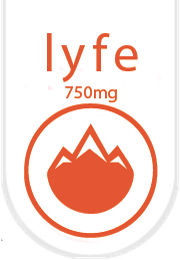 Lyfe hemp extract contains different cannabinoids, including CBD. It helps with anxiety and reduces pain from inflammation.
The serving size is 1 ml. There are 30 servings per container. You won't get high after using the Lyfe 500 either.
Ingredients:
MCT Coconut Oil
Hemp-Derived CBD Extract
Natural flavors
The price is $69.99
Lyfe
Again this is a Hemp extract. It relieves anxiety, pain. It balances blood sugar levels reduces the risk of artery blockage.
It contains 500 mg of CBD. Lyfe along with other products contains less than 0.3% THC. It is not for use or sale for persons younger than 18 years old.
It has the same ingredients as Lyfe 750
MCT Coconut Oil
Hemp-Derived CBD Extract
Natural flavors
serving size is 1ml and there are 30 servings per container.
The price is $49.99.
How Can You Make Money with Crush Global?
So if you want to become a CG promoter you are welcome to do that. Later we are going to show how and also we will reveal whether it is worth it or not.
There are basically 2 ways how to promote their products online and offline.
Online – You can get a mirror website where you can add the products and it is up to you how you are going to promote them. You can create a blog where you will highlight the advantages of these products. That is basically affiliate marketing where you need to drive traffic to your website (organic and/or paid)
Offline – It is also possible to offer the products to your friends or family members, just like other MLM companies f.e. 4Life.
Let's break down the CG Rewards plan.
Retail Profit
You purchase whatever products as a Crush promoter for a wholesale price add a margin on them and just sell them. As we covered it above you can choose either one way using your mirror website or in person as well. You can, of course, choose both.
You are paid weekly up to $35 on one-time customer purchases.
2 & Free
You need to have 2 personal customers as a part of the "Autoship Program" and then you can receive a free bottle of Lyfe CBD oil every month as long as both customers continue their auto-ship.
Fast Start Bonus
This is about recruiting already.
So when you invite others to join you, you can earn a commission. When a new promoter purchases the enrollment pack, you can earn up to $100 on each pack.
Bonuses are paid weekly.
Unilevel Team Commissions
Here is a general structure of how the Unilevel commission works.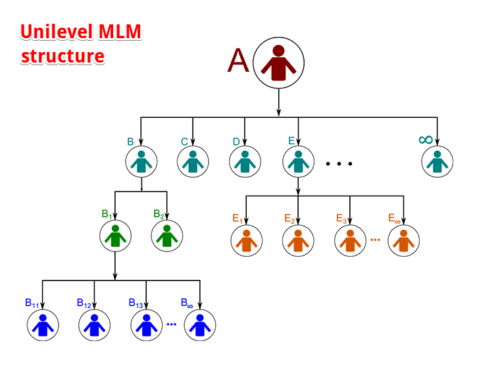 This the Crush global, you can earn a percentage of all sales through 8 enroller tree levels with compression. The higher the rank you achieve, the more levels from which you can earn.
Unilevel Matching Bonus
You can earn 10% of the Unilevel bonuses of your team members. For those who rank C5K and above, they can earn a 10% up to 4 additional levels.
Generational Leadership Bonus
You can get paid for as many as 5 generations of leaders. The commission is 2%, and it is paid weekly.

Global Bonus Pool
This is for C25K partners and above. You can get 3% of the global Unilevel volume.
To me, the rewards plan should be straightforward. It seems that each MLM company has made the reward system too complicated. At least at first sight.
The bottom line is though, your income depends on the number of people you get into your team – your downline.
Crush Global Pros and Cons
Everyone can join the CG for free. No need to pay for membership.
You don't have to bother your family and friend since you can promote the products as an affiliate marketer online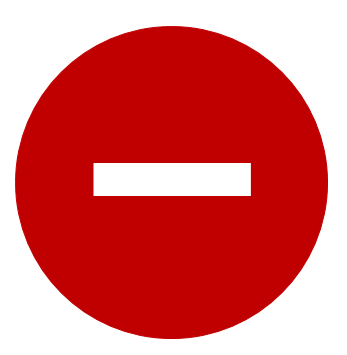 The drawback of joining the CG is that you have to purchase a package that is not that cheap comparing the prices of similar products on Amazon. That being said it may be difficult to sell the CG products
You still need to figure out how to get traffic to your website. You can either learn how to get organic traffic, or you can pay for the ads. In both cases, there is a learning curve. You can do it on your own, or look around for courses (one I recommend offers a free starter membership for 7 days)
Some Thoughts at the End
If you have experience and "special marketing'" skills, you are able to sell whatever you want – even expensive bottles of CBD oil. By special skills I mean, tricks that you can make the prospector buy the stuff which he or she doesn't really need.
I am not saying that these kinds of products are bad. But did you check similar products as well?
Have you noticed that comparable oil on Amazon is less expensive than the CG product?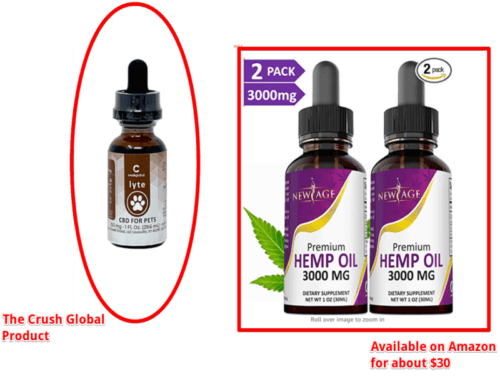 That being said, it will take a lot of marketing skills (and most likely those tricks) to sell CG products. People do research these days before they decide to buy something, so it is easy to find the cheaper option.
Most of us do not have such experience to sell overpriced products or in other words, do not feel good to sell something we don't believe in.
Is there a way how to make money online without using such tricks?
Yes – and you don't have to be a member of Crush Global to promote the nutritional supplement products.
The good news is you can even sell without being salesy.
If you are interested in these kinds of products, go to Amazon and cross-check them. I am sure you will find many other products at a better price. Not mentioning that a wider range of articles.
Create your own website and do product reviews. Learn how to drive free traffic to your website and you can become an independent affiliate marketer.
I think it is much better to be independent, so you don't have to force people to join. To me being part of the MLM company is just forced online business.
If you prefer freedom, check for free on how to build your website and within a year you can have a full income online.
This Might Be a Better Alternative How To Generate Income
What is the point of selling the product of one company only?
Let me rephrase.
Why sell products at all?
How about just promoting – as an independent affiliate marketer?
Promoting a product using the website is no a big deal and you can promote any product you want and get a commission out of it. That is called affiliate marketing.
Just check Amazon – there is tons of product. One piece of advice – you don't want to promote them all.
It would be great to have a website with thousands of products and make a commission out of all of them. (There are websites like that but they started this business 10 years ago).
Here is the key in case you are just about to start:
– you need to get traffic – people who are interested specifically in one subject.
How to technically do that, is a matter of proper keyword research. For that purpose, we use keyword tools.
Just think about how a McDonald's started out.
At the beginning, they use to sell only burgers and fries. Only later they widened their menu.
Use the same principle with the business online.
Actually, there is a great course where all the above is explained in a simple manner and in detail. It goes deep and wide.
So you will understand the SEO:
How to drive free traffic.
How to promote on social media.
What are internal links and external links
etc
Once you get through  65-70% of the course you will know more about making money online than any other "gurus" out there.
Let me know if you have more questions in the comment section below. I know that we have not covered the alternative more deeply, therefore ask your questions below.
I will be more than happy to answer you.
Thank You For Reading,
Mike