Welcome to the Arbonne MLM review.
Do you want to find a way how to get a secondary income? MLM might seem like a good opportunity, but it is always recommended to do a thorough review of the specific MLM.
What about the Arbonne?
Is this a good business opportunity for you?
Or is Arbonne a Pyramid Scheme?
I am glad you do your due diligence.
In this review, you are about to find out what the Arbonne is all about, what are the Pros & Cons, and most importantly how much can you make as the Arbonne distributor.
Disclaimer
Please note, that I am not a member or an affiliate of Arbonne.
This review is based on research and information available online in the public domain.
Any recommendations and conclusions are only opinions and may not apply to all persons or situations.
Arbonne Global Overview
Name: Arbonne
Website: www.arbonne.com
Price to Join: $49 + $20 (+ cost for a package)
Recommended: Not as a primary income source.
With Affiliate Marketing it is possible to promote any product without bothering others. Check the Pros and Cons of both business models (Affiliate Marketing vs. MLM).
What is Arbonne?
Arbonne is an MLM company selling health products, especially cleansers, dietary supplements, moisturizers, exfoliants, and other personal-care products.
The company was founded In Orem, Utah in 1980. In 1984 Arbonne moved to Irvine, California.
Since then it has expanded to other countries and its international offices can be found in Australia, Canada, the United Kingdom, Poland, New Zealand, and Taiwan.
In 2004 the company made about $200 million in sales.
From 2007 to 2009 the number of distributors (or consultants) decreased from 1,3 million to less than 800,000.
Arbonne has gone through a lot of changes and in the spring of 2018, it was purchased by a company called Groupe Rocher.
As mentioned the company is an international multi-level marketing company which means that the Arbonne products are distributed by independent consultants that are not employers.
Founder of Arbonne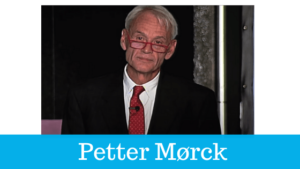 Arbonne is founded by Petter Morck, who was a Norwegian entrepreneur.
Since 1965 he worked in the skincare industry and in 1975 moved to Arbon Switzerland (and thus the name of the company). Here he met Pierre Bottiglieri who worked for Laboratories Cosmetiques.
This company used to sell formulas for rebranding and it is said that Mr. Morck did purchase the formulations.
He passed away in January 2008, in Oslo Norway.
Today Arbonne's CEO is Jean-David Schwartz.
He had been with Groupe Rocher since 2002 when he started as CFO back in 2002. He changed several leadership positions and in June 2018 became the Arbonne CEO.
Legal Issues with the Arbonne
A lawsuit was raised against Arbonne in May 2017. Cynthia and Michael Dagnall sued Arbonne for being a pyramid scheme. According to the couple, 86% of the company's distributors lose money despite the fact that Arbonne claimed $541 million in net revenue in 2016.
The document is available online and you have a look at it, here.
Another issue is that just recently (spring/summer 2020) some of the Arbonne partners unlawfully advertised that some of the products treat Coronavirus Disease.

These claims are misleading and lie. Here, you can read the entire FTC Document.
Is the Arbonne Pyramid Scheme
First of all, let's define what the pyramid scheme means.
A pyramid scheme is a "business" model that is based solely on recruiting new members into the system. They are promised to get paid for enrolling others into the scheme.
This model is not sustainable, simply because of the limited number of people living on Earth.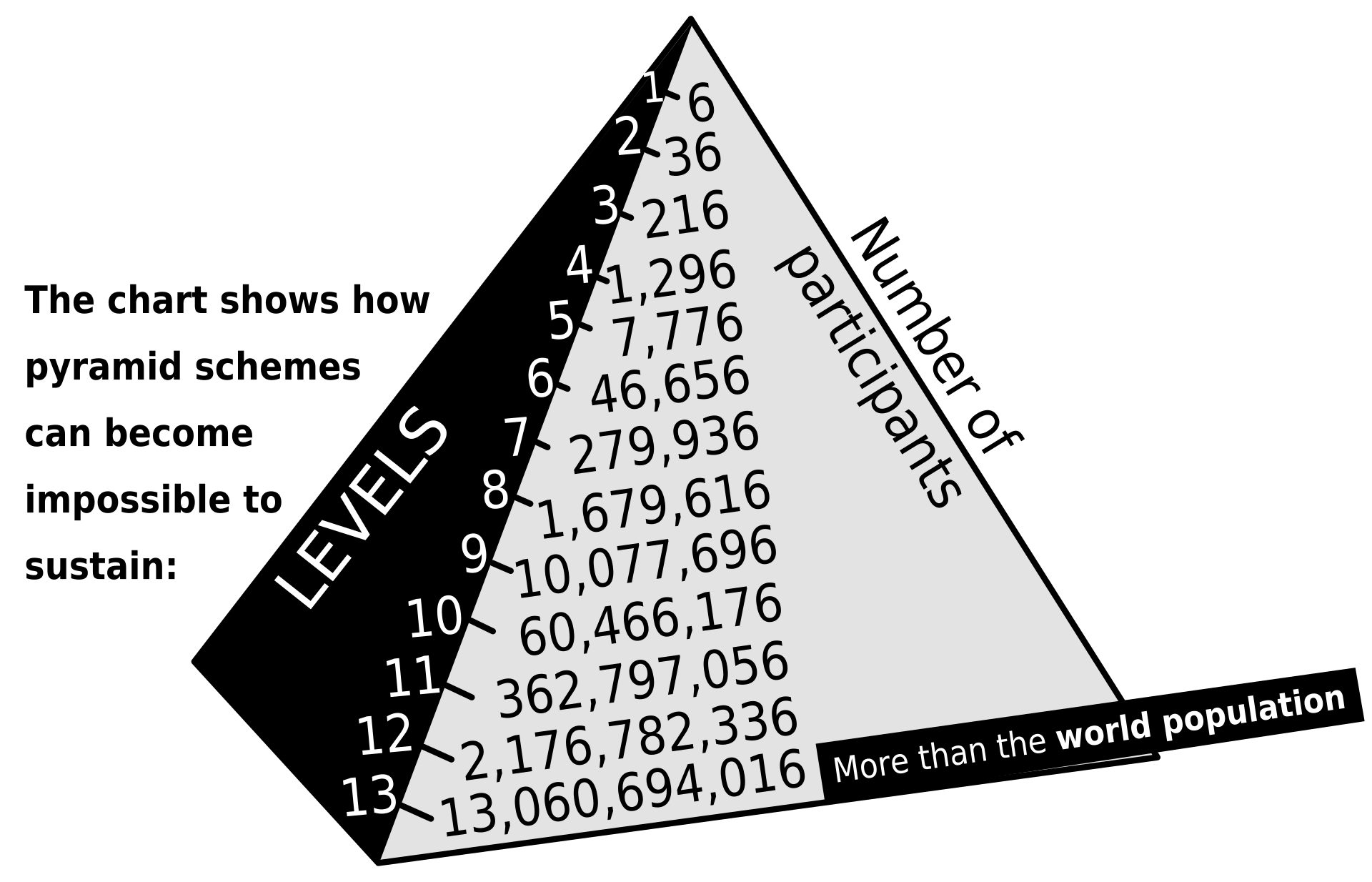 That is why it is illegal in most countries.
Arbonne has products to sell, so technically it is not an outright pyramid scheme. The question is though, what is more, lucrative for Arbonne distributors:
making a profit from selling the products?
recruiting others?
If the second prevails the first, then the company can be considered an illegal pyramid scheme and one should avoid such a company.
Is it the case with Arbonne? Well, it does not have far from it.
Who is Arbonne for?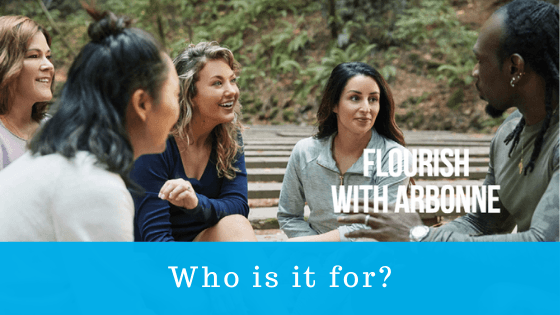 If you happen to see some Instagram posts/ videos of girls or women who are members of Arbonne you get the impression that these people live a perfect life.
Do you want to live like that as well?
Let me tell you that it is just hype and 99% of posts on Instagram are lies.
But this is the way how your ex-classmate will present the Arbonne to you. She (or he) will be saying how perfect you are for this job and how you will improve your financial situation.
Lots of girls and women posting on social media, especially on Instagram brag about their lifestyle, how they work from the pool and they can take their business whenever they want to…
To me, it is not even too good to be true. I find it bizarre.
(Don't get me wrong – there are certainly a lot of jobs you can perform remotely. My point is that the way these Arbonne members act is pretty odd).
So – this is how the game is played.
They (the Arbonne members) sell you just a dream and if you don't do the research on your own, it is possible that you will fall for this game.
If you are reading this, it tells me that you are not that vulnerable and you have common sense when it comes to such scammy offers.
The most vulnerable kind of people that would fall for the Arbonne?
Based on my research, single mums, and women veterans.
With that being said, if you ask me, who is the Arbonne good for? – my simple answer would be – No one.
Everyone deserves better opportunities.
What is the Price to Join Arbonne?
One of the main reasons a lot of women keep falling for such "opportunity" is the low entrance barrier.
I mean have you been thinking about starting your own business?
That requires a couple of thousands of investments, right?
Sure, especially when it comes to the brick-and-mortar business. Without an investor and a good business plan, it is almost impossible to succeed.
That is why a lot of women chose the path of becoming independent consultants for Arbonne.
To register as an Independent Consultant you pay only $49 – that is a registration fee.
An additional $20 is to upgrade for the preferred clients.
If a person decides to register with Arbonne she (or even he) has an option to choose additional products to purchase. There are at least 3 different packages:
Share Arbonne Pack for $49.00
ASVP – Arbonne Essentials Special Value Pack for $222.00
ASVP – Arbonne Makeup Special Value Pack for $266.50
After choosing the package on their website, you have another pop-up, with some additional items and after that, you are asked for your credentials, name surname, birthday, SSN, and phone number.
Products, That Arbonne Offer
A few words about the Arbonne products.
Arbonne's skincare products are supposedly based on botanical principles that come with many benefits. There are a number of different products in their portfolio.
You have a selection of the following categories:
SkinCare
Bath & Body
MakeUp
Nutrition
Hair
In special offers, you can find discounted packs. For example, Arbonne Value Pack is made exclusively for Independent consultants and preferred clients and you can save up to 50%.
You can take a look at the entire portfolio of Arbonne products here.
What I would recommend, is to check the prices of these products somewhere else, eBay or Amazon.
Sometimes, the consultants can't sell them for a regular price so they are "forced" to post the items online and sell them for a much lower price than they originally purchased them.
For example, the Cholocate protein shake costs $50.05 on the Arbonne website:
A simple search on Amazon reveals that we can get the same shake for less than $40:
It makes it even more difficult for the Arbonne partners to sell the products the official way.
What do People say About the Products?
Apparently, most of the users are satisfied with the products, but according to Sitejabber – a web-based platform for consumers to find trustworthy online businesses and avoid scams
As you see some of them are extremely positive some of them are on the other side…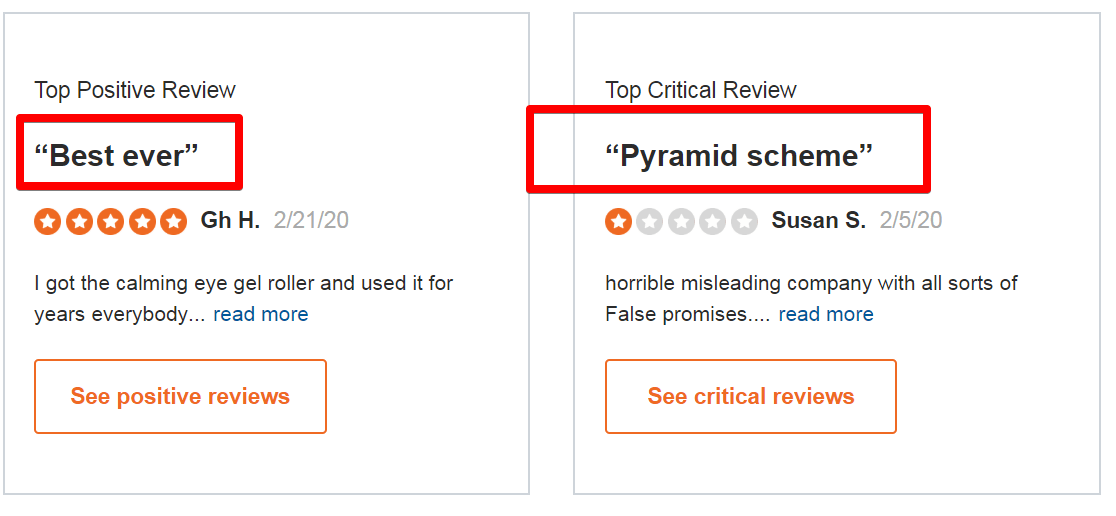 That is pretty much with every product. You always find people who love it, others hate it.
If you want to try it, I suggest you check eBay and/or Amazon where you can purchase it for a lower price and see how it works for you.
Compensation Plan (Called SuccessPlan)
It is no secret that all MLM compensation plans are pretty difficult to comprehend.
Basically, you have to keep purchasing a certain amount of products each month. That way you stay an active member/distributor/partner (however it is called).
You are advised to build your team. These members have to be active as well and based on their sales you get the commission.
Then they have to others and so on and so forth.
Let's have a look at how you can earn an income with Arbonne.
According to their compensation plan, there are 4 ways how to make money.
Client Commissions – from 15% to 35%
Overrides – these are the commission that your team make (for you)
Mercedes-Benz Cash Bonus – available for Vice Presidents, based on the sales of the team.
Note: This is just a lease
Cash Bonuses – These are available at each level, on personal and team sales.
Now, how many levels are there?
Arbonne has only 5 levels, which is quite low, compared to for example Avon or Mary Kay.
1) Independent Consultant 
You get a 35% discount on the products and a 35% client commission.
Now I am not sure (it is not explained) if it is the same, or really get a 35% discount on the product which you sell and on top of it, you get a 35% commission.
That means that the original price of the product is extremely overpriced.
If you have a team, you get a 6% commission from their sales.
2) District Manager
What I find different from the other MLMs, with Arbonne you can choose to meet the requirements over a one, two, or three-month period.
Nevertheless, you have to have 1,000 PQV (Personal Qualifying Volume = what you purchase/sell) and 6,000 QV (Qualifying Volume = what your team purchase/sell).
These PVs and PQVs are tight to the price of the product.
Roughly speaking 1PV equals $1.
3) Area manager
Again, you can choose a two or three-month period.
The requirements to become the Area manager:
PQV – 150
Central District QV – 10,000 per month
Note:
The "area" is not a geographical term. It simply means people within your team can be from any place in the world since in theory work online.
4) Regional Vice president
Basically, you are required to have 40,000 QV.
With this ranking, you can "get" the white Mercedes-Benz*.
5) National Vice President
Requirements:
150 PQV
160,000 QV
I only mention the last level very briefly, since it is almost impossible to get here.
Note:
The terms "Regional" and "National" again do not refer to the location.
Different MLMs use different terms for rankings, so instead of terms like Gold, Platinum, and Diamond, Arbonne uses Regional and National.
If you are curious about the entire Compensation Plan, you can check it here (it is 20 pages PDF document).
Don't worry if you don't understand the compensation plan entirely.
It is made that way on purpose.
What also happens, your upline (sponsor) may claim that you don't even need to understand how the Arbonne works, just believe that "it works" and that's it.
That is pretty outrageous.
*What is the deal with the "free" Mercedes?
It is a lease on your name – as soon as you lose the status, you lose this bonus as well.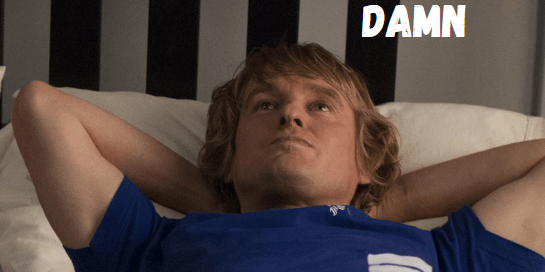 How Much Can You Make with Arbonne?
According to Arbonne's Income disclosure, not much.
It is the same as with many other MLM companies out there.
Most people do not make any money or only a penny whereas the minority makes the most money.
It looks pretty much like the image below:
But to give you exact numbers let's take a look at the official Arbonne document:
It says that "A typical Arbonne participant in the US earned between $120 – $502 in 2019 in earnings and commission".
That is pretty close to zero ($2.30 to $9.65 per week).
Above we see the average annual earnings based on the Arbonne rankings.
Please note that these numbers are based on the consultants who had earnings in 2019. It does not include those who did not earn anything.
The percentage for Independent Consultants would be much closer to 90% (or even more)
I understand that one can see these numbers as deceptive since they don't show the results of all consultants.
Arbonne Income Disclosure 2022
By looking at the 2022 income disclosure, people won't make a lot more than in previous years.
Here is the statement from their disclosure:
"IN 2022, A TYPICAL ARBONNE INDEPENDENT CONSULTANT IN THE UNITED STATES EARNED $172 IN COMMISSIONS AND OVERRIDES."
Here is the table you can look at:

These figures provided do not take into account the profits of Arbonne Independent Consultants.
This is because the figures do not factor in business expenses such as the
initial registration fee ($49 in 2022),
renewal fees ($29 in 2022),
event registration fees (which vary depending on the events),
travel expenses,
office supplies,
insurance premiums, and other related costs.
Why do People Lose Money?
From what have covered above, I think it is pretty obvious.
A consultant who joins the Arbonne must keep purchasing the minimum amount of products per certain period of time, in order to stay active.
We have seen why it is difficult to sell the products.
It is mostly due to the price and oversaturated market. Not to mention that a lot of products are available on Amazon as well.
What happens?
Consultants, instead of selling that stuff, have trouble finding a place at home where to keep all the packages.
They can ask for a refund and cancel the membership. That is the only way out.
Arbonne has a 45-day money-back guarantee and when it comes to membership cancelation, be prepared for the delays (a couple of months).
Easier Way to Generate the Revenue
If you love the products and you would like to open your business, you may do so and you don't have to be part of any pyramidal shape organization. You don't have to recruit anybody.
You can promote any products you want, and you can even make people happy by showing them how these products work and what they do. This is called affiliate marketing.
And by the products I mean, whatever you find on Amazon. It doesn't matter what niche you choose.
What is the best part?
People find you – to be precise – your website.
You don't have to chase them.
You are saying that you don't know how to build a website?
Watch the video below and let me know if you can do that:
Pretty easy right?
Well, I admit it is not that easy since you have to be part of one particular educational platform.
But you can join for free.
This platform has a 7-day free trial period and once you sign in, you can go ahead and create such a website as well.
Also, you have to create the content and images and learn how to rank well – that platform teaches you all of that – from scratch. Just give it a chance and you can have a nice website within days.
You will earn how to rank in Google and there are many members that are able to generate 4 figures per month, within a year (some also earlier but it depends on the niche). These successful marketers are also part of the community, ready to help you.
Besides, you have me as a personal coach.
There is a plethora of training, besides this platform has more than 300,000 active members who are very helpful.
You can learn more about the Pros & Cons of both, Affiliate Marketing and the MLM here.

What do I like about Arbonne?

Decent commissions
Money-back guarantee
Well an established company and it expanded in the last few years to new countries
What I don't like about Arbonne?
Oversaturated market
Expensive products (the same products are to be found on Amazon, eBay…)
Several Legal issues (lawsuits, a warning letter from the FDA)
Some Thoughts at the End – Conclusion
Is Arbonne a pyramid scheme?
Technically no, but from the view of how it operates, it is pretty close to it.
The truth is that all MLMs have routes in the pyramid scheme and I don't recommend joining any of them.
My suggestion?
Invest in education.
And for the time being, by investing I mean your time since you don't have to spend a dime. Test the educational platform and see if that works for you.
If not, you can just move to a different business model.
But please stay out of the MLMs. There is no future.
If you have questions regarding Arbonne or the other business opportunity I have mentioned, let me know in the comment section below.
I will be more than happy to give you a hand.
Thank you for reading,
Mike