In the last decade (2010 to 2020), we have seen that more people are getting online, whether they seek education, they want to start their own business or they want to find a job.
Especially in the spring of 2020, this has become even more popular.
But despite the madness in early 2020, it is perfectly understandable that people search for options on how to make some money online.
A lot of companies go online as well and those who somehow did not go on this path are in trouble or they have even closed already.
Having said that it has never been more important to make money using the internet than it is today.
Are you a freelancer or you are thinking about becoming one?
Do you want to know how to find legit online jobs from home?
Or looking for ways how to be your own boss?
This article will answer these questions and you will also learn about the pros and cons of working online.
It is also beneficial to mention what kind of jobs you can do remotely.
In the end, we are going to make a list of the 10 most popular websites where you can apply and search for a job.
I will also mention what does it take when someone wants to start his or her own business online.
So let's jump right into that and let's check first what are the pros and cons of working from home.
Pros and Cons of Working from Home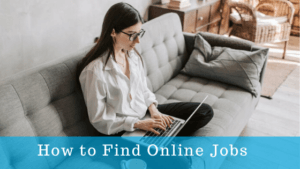 Before we get into it I want to point out these advantages and disadvantages of working from home are just opinions.
With that being said some listed as a con, might be as a pro for somebody else and vice versa.
The Pros of Working from Home
This is probably one of the biggest advantages I see when it comes to working online. You have the time flexibility and you choose the time whenever it is the most convenient for you.
Do you like to work at night? You can do that.
Or are you most efficient in the early morning hours? Do you prefer to wake up early while everyone is still asleep?
Great, just turn on your laptop and start typing.
Very often it is not about the number of hours we work, but about the time we are the most efficient. You know that 1 hour of concentrated work is worth more than 3 hours of pretending to work and being constantly distracted.
Work from any Place You Want
I find this the biggest advantage of working online. That is why I have chosen to leave the regular 9-5 and become an independent online marketer.
I am not saying that it is easy, but to me working online means freedom.
You can go anyplace on earth and work from there as soon as there is an internet connection.
I used to work in the office and often I found myself talking with a colleague for an hour about life while drinking coffee or tea.
I mean it is ok to have a break while working in the office, but you are risking that your boss might spot you in the kitchen…
You have probably been in such a situation.
Then you go back to your desk, you realize that in about 40 minutes you can clock out so you don't even bother to start working on something.
While it is sometimes beneficial to have such chitchat, you don't get distracted by colleagues when you work from home and you are more effective.
So when you are working from home there are no distractions from colleagues.
Having the last thought in mind, I think it is quite clear that working from home online is perfect for introverts. Or people who see themselves partially as an introvert (like myself).
They enjoy being alone and they do a pretty good job when there are no other people around.
No Time and Money Wasted on Commuting
This is also a big one.
I remember when I was working in Bremen (Germany) and living in Hamburg. It is about 125 km (or 77 miles) far from each other.
It took me more than 1.5 hours to get to the office and then another 90 minutes back to my place (it was actually 1 hour 40 mins).
The train is most of the time packed, so it was hard to read a book. I mean these days you could listen to an audiobook – just to have that feeling that you don't waste the time while commuting but still…
You can save a considerable amount of time when you are working online from home.
You Don't Have to Worry About Your Appearance
This applies mostly to women or most women.
It is possible to start working without wearing makeup 🙂 or being dressed up.
How do I know it?
My Fiancee did work from home from March to May (in 2020), so I know she did find it practical.
Flexibility in Non-work Related Activities
This is related to the very first section but actually has to do with the activities outside of your work.
You can go running or jogging, whenever you feel like it.
Or you can make an appointment with your physician or hairdresser when it is convenient for you.
You can always finish work later on.
(Unless you are working for a company that requires you to be connected for a certain time period)
Lunch – You Can Prepare Your Own Lunch in your Kitchen
Eating outside might be enjoyable and fast but it is not always healthy.
I am not a very good cook, but I do enjoy preparing meals by myself.
Sometimes it is a bit time-consuming, but hey – we are flexible, aren't we :).
Generally, working from home (or remotely) reduces stress. No commuting, no external issues that distract you and slowly raise the stress level in your body, without even realizing it.
This was the positive aspect of working online (from home or any place you want to work from).
Please feel free to mention your opinion in the discussion area below (the comment section).
Now that we have covered the Pros of working from home, let's take a look at some Cons.
The Cons of Working from Home
Nothing is perfect and even I love working on my online business I realize that there are many aspects that people dislike.
So let's go over them and I am sure you will agree with some of the disadvantages as well.
Working Time vs. Leisure Time
How do you separate these two, when you have your laptop on and connected for 12 or 14 hours a day?
It is very difficult to specify the working hours and the time off.
(At least for me, if you run an online business and you have a different experience, please share your thoughts in the comment section below. I would love to be educated in this manner.
Time management is not my strength).
Also, the other "negative" aspect of working online is that you constantly think about that. Especially when you work on your own business.
Even while having lunch.
With one ear you listen to your spouse while your other part of the brain thinks about the next ad you're about to create or an article you want to re-write.
Quite often you work from the time you wake up till you go to sleep.
Not Very Satisfying for Extroverts
In the Pros section, we have mentioned introverts.
Being an extrovert and working alone from your home for 8 to 12 hours of the day is definitely frustrating. At least one must feel very lonely.
What may help is going to a coffee shop or book store and working from there.
Or, depending on your location there are certain places where f.e. digital nomads gather and they work from there. So you can chitchat with each other if you want.
It can be frustrating, working, and living in the same environment. You may get the feeling that you ought to work all the time.
That is why it is recommended to change the place where you work from time to time or even several times per week.
Go to the kitchen or go to the coffee shop, maybe the library or a park.
Find a place where you can concentrate at least for 50 minutes.
Lack of Social Interaction
As I already mentioned working from home can be lonely. It is just you and the computer.
You wake up in the morning, you eat breakfast then start working…soon enough you notice that it is already evening and you realize you have not spoken a single word.
This could happen especially when you live alone.
Too Much Noise – Hard to Concentrate
On the other hand, if you have to work from home and you have a big family it is not easy to concentrate and you can get distracted quite easily.
It may look like on the following video which you may have seen already:
It is Easy to Procrastinate
When you go sit in front of your computer or laptop and you are about to start writing or creating content there are tons of thoughts in your mind.
There is so much "more important" stuff to do than content creation (especially writing), right?
You need to do laundry, clean the bathroom, shopping, check emails, watch YouTube, clean windows…
What is recommended?
Just sit down quietly and start breathing. Do not think, just concentrate on a way you breathe in and out. Do it for 10 minutes. After that, you will be more focused.
Read more about 5 effective keys on how to improve your productivity.
And to be honest, I still have problems concentrating, even though I am a master of the theory here :).
But it is perfectly normal, we all get distracted.
The important thing is that we learn how to be more focused.
What Kind of Work Would You Do Online?
There are 3 main categories when it comes to working online from home, from working as a direct employee for a company to a business owner.
What category do you fit into?
1) Direct Employee
Most likely you have a contract with a company or person you work for.
This is pretty much the same as you would have a regular 9-5 job.
The difference is that you don't have to be in the office and you can perform the tasks from your home.
We have witnessed that a lot of people were working from home in the Spring of 2020 (I mean the Spring in the northern hemisphere).
But regardless of the events that took place, many companies allow their employees to work remotely.
The good thing about that is that your boss does not really care about working hours. The most important thing is to have the job done on time.
Some companies though, require that you are connected to the system for a certain period of time, let's say from 9 am to 2 pm.
2) Working as a Freelancer
You are your own boss and you decide when to work and where to work.
Depending on the workflow, you can even hire a person who does part of the job for you (content creation or graphic design, maybe social media manager)
It is not easy to find a person who performs as you request, but once you find one you can rely on him and free up your time.
But I digress.
There are the following disadvantages when it comes to freelance jobs.
Sometimes it is difficult to find a client that wants your service. Especially at the beginning.
You can spend days (or weeks) searching for customers or clients and not earn a dime.
That is why it is advisable to have some budget before becoming a 100% freelancer.
You can always mix it up both, the regular job and the freelancing. Then it is up to you which way you want to go.
3) Having your own company
This is the most challenging but at the same time, it can be most rewarding.
Once you know what you doing the income potential is unlimited and many business owners feel like the sky is the limit.
And that is a great approach.
You are fully responsible for your actions. Often you find yourself doing mistakes and bad moves, but that is part of the process.
From time to time you "hit the jackpot" and that is what makes this business so challenging and exciting.
Many people have a tendency to stop when things don't go as planned. That is why only a few will last and become truly successful
Being successful – what does it really mean?
It is different for everyone, of course.
But I believe you and I agree that once a person is able to make at least the same amount as he/she would make working the regular 9-5, then he is successful.
Most of the time the beginnings are not easy and even if you decide to start building your online business, it is important to acquire special knowledge.
A little tip:
Be flexible, have a budget on rainy days and you won't fail in the long run.
One note:
If you are working on your own business and you have a different place for work, meaning you have an office it can happen that after 3 or 4 months you end up working from your home because it is just more convenient for you.
So think about that in advance. My point is that you don't want to pay for the place where you spend only 3 days per month, especially if you don't own the place.
How to Find Online Jobs – Platforms to Find (Freelance) Jobs
Regardless of what category you are in, there are many websites that offer online jobs.
Make no mistake, there are also lots of scammy sites like AOJ (American Online Jobs), but we won't talk about them today.
You will also find that there are a lot of different positions you can apply for, from writing content, editing videos, creating a voice for videos, acting, to a virtual golf instructor.
10 Websites for Online Jobs
Here is the list of the most popular websites where you can find a job, either temporary or full-time.
1) Freelancer (formerly known as Rentacoder)
Freelancer is an Australian marketplace website, founded in 2009.
Sign up as a freelancer and start browsing for a project, that is paid by the hour or fixed projects.
As for June 2020, there are more than 45M users registered, and more than 18M posted jobs.
The membership is not for free, although you can start your first month for free. You need to verify your payment method first, though.
Another downside is, you will have problems finding a high-paying job.

If writing is something you love and you feel like you can offer your experience, iWriter is something where you want to sign up for.
To start working with them you have to pass the test though.
Then, if you are accepted, you can check the writing jobs listed there and choose the one that you like.
You start as a newbie and the more you work the more you will be paid.
At iWriter, they have their own ranking system which goes from Standard via Premium, Elite to the highest rank called Elite Plus.
The downside of this platform is that they don't pay very well, but it is a good place to gain some experience.
Depending on your level you can get paid $2.15 for a 500-word as a Standard writer or $25.35 for the same amount of words but as an Elite Plus writer.
The payments are via PayPal only.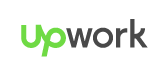 Upwork was created by merging two freelancing sites (oDesk and Elance) in 2015. The company is based in San Francisco and Santa Clara, California.
This platform is one of the largest in the world and there are many categories, including Web and Software development, Writing, Engineering, Admin Support, and more.
To find a job there, you just sign up, create a profile with your skills and experience.
On the other side of this platform, a client posts a job with details and what he expects to be done.
Once a client finds the freelancer he matches the requirements, they start to communicate with each other about the details. For communication, they use the platform within Upwork.
The payment is then done via Upwork where Upwork takes some commission.
It is actually written altogether – PeoplePerHour.
This is a platform for freelancers based in the UK and it was founded in 2007. In August 2012, PeoplePerHour was named as one of "Europe's 100 hottest startups of 2012".
This platform just like Upwork is for different types of freelancers, not just writers.
It is free to join and once you complete an online application, you can start bidding for a job. The free option is limited by 15 jobs per month.
This platform is not completely free. You will be charged a certain percentage of the amount you earn.
Depending on your earnings, you can be charged 20% (up to $700 per 1 client) or 3.5% if you earn more than $700 (again counted as the earnings from 1 client).
Please note that you will be charged also for currency conversion and there is an additional fee to withdraw your funds.
Does this sound familiar to you?
No doubt about that.
Craigslist has been found in 1995 by a guy named Craig Newmark.
This is an advertisement website with a lot of sections devoted to services, gigs, jobs, and also stuff for sales.
So when you want to search for a job on CraigsList go to the jobs section. Most likely you will find there a list of jobs located in your area.
If you want to change the area, just change it to Europe, US/CA, or Worldwide.
You don't need to go through any application, and it is free to use, meaning Craigslist does not charge for job applications.
TIP:
When searching for a job, also check the "gigs" and "wanted" sections as well.
Also, a word of caution; since CraigsList is free to use and still pretty famous, scammers use this platform as well. Just be careful not to fall for one.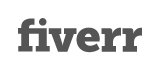 Fiverr is a marketplace perfect for beginners. It was first launched on February 1st, 2010 and it is based in Tel Aviv, Israel.
Almost 10 years father the company's launch, in June 2019, Fiverr reported more than $100 million in revenue for 2019.
Service offered on the Fiverr is called a "gig" and includes video creation/editing, programming, graphic design, translation, and also writing.
It does not cost you anything when joining Fiverr, but they charge 20% fees on every gig.
But it is still a good platform for beginners. You can even post a job saying "will write one 500-word" article.
Once you perform well, you get higher rankings and you will get more projects.
Fiverr uses PayPal, as most of the platforms we have here.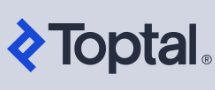 Toptal (or Top Talent) is a platform for experienced freelancers in a special field, like software engineering, finance expertise, and designing.
It was founded in 2010 by Tado Du Val and Breanden Beneschott.
As the name suggests, this platform is for the top 3% of those who are interested in working with Toptal. In other words, out of thousands of applicants, Toptal accepted less than 3%.
With that being said, Toptal freelancers get paid pretty well and their rates range from $60 to $210 per hour.
So if you have experience in any of the following fields, you can apply at Toptal.
Software Developing
Visual Design
Project Management (Digital, IT, Scrum Masters)
Finance Expert (Fundraising ADvisors, M&A and FP&A Expert)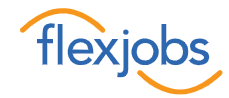 This is an employment platform that has freelance jobs, as well as a list of part-time jobs, telecommuting, and pre-screened jobs. It was launched in 2007 by Sara S. Fell.
The number of jobs listed ad FlexJobs more than tripled from 2011 to 2015.
However, to get full access to a job posting, you as a job seeker must pay a fee. The good news is though, that unlike on any other platform, you won't find a scam at FlexJobs.
Every job posted here is vetted by a real person so no room for scammers and you also know where your fees are going.
So if you want to join the FlexJobs here are the options:
Try for 1 week – $6.95
1 Month costs $14.95
3 Months are for $29.95
The best deal is yearly for $49.95 (less than $4.20 per month)
I think 50 bucks is not a bad deal at all if you are serious about finding a job and you don't want to waste time on platforms where also scammers might sneak in.
Or also called Amazon Mechanical Turk.
This website is owned by Amazon it works as a platform where a contractor and an employer meet. It is mostly for small jobs that last a few hours, or several days.
The requester or an employer has work that needs to be done so he posts it on the MTurk marketplace. The worker (also called contractor) finds the offer and starts working on the task.
This is a platform aimed at freelancers who already have experience with Photoshop (graphic design, painting, and so on).
You can sign up for free but posting jobs is pretty expensive. It is probably the most expensive job platform for design projects.
It has great support though and it is easy for managing the job listing.
So if you have had experience with photoshop, you can check the Behance.
11) Social Media
I have decided to mention Social Media as well.
Today there are tons of FaceBook groups where someone is looking for a freelancer in any sort of field.
These groups are also very specific, so in the Facebook search bar type f.e. "writing jobs" and you will have a bunch of groups you can join.
That applied to other niches as well.
Do You Prefer a Job or Your Own Business?
When it comes to job seeking, you see there are many platforms where you can sign up and check the offers. If you spot an offer that you are interested in, make sure to read it well, and follow the instructions.
At this point, you may even consider the most challenging path and that is starting with your own business.
It is not that easy, I agree, but you can actually test out one platform that teaches how to create a website and how to monetize it.
Basically, the business online is "just" a website that generates revenue.
Well, it is a bit oversimplified, but who knows? There are many websites that generate 4 figures within the 2nd year of their existence.
It is up to you and as for the beginning, you can try both ways at the same time.
Just be careful about the online courses that cost $997 or more and promise to make thousands per week. These are usually scams or misleading products.
Hopefully, you find this article helpful. In case you have questions let me know in the comment section below.
I will be more than happy to give you a hand.
Thank you for reading
Mike