You may also like:
In the last decade, we have seen that more people are getting online, whether they are seeking education, wanting to start their own business, or looking for a job.
Especially in the spring of 2020, this trend has become even more popular.
Despite the upheaval in early 2020, it is perfectly understandable that people are searching for options on how to make money online.
Many companies have also gone online, and those who haven't taken this path are facing difficulties or have even closed down.
Having said that, there has never been a more important time to earn money using the Internet than today.
Are you a freelancer or are you thinking about becoming one?
Jump to:
This article will address these questions, and you will also learn about the pros and cons of working online. It is also beneficial to mention what kinds of jobs you can do remotely.
So let's jump right into it.
How to Find Online Jobs – 11 Platforms to Find Online Jobs
No matter your field, numerous websites provide online job opportunities.
However, it's important to be vigilant; scam-laden platforms like AOJ (American Online Jobs) exist, but that's a topic for another day.
Within this realm, you'll encounter a diverse array of roles to consider. From crafting written content, video editing, providing voiceovers, and even acting, to something as unique as a virtual golf instructor.
Here's a compilation of 11 platforms that aid you in discovering online freelance jobs.
1) Freelancer (formerly known as Rentacoder)
Freelancer is an Australian-based marketplace website, established in 2009.
Enroll as a freelancer and initiate your search for projects, which encompass both hourly pay and fixed-price projects.
By June 2020, the platform boasted over 45 million registered users, with more than 18 million job listings posted. While the membership isn't free, you're granted the first month without charge. However, prior to this, you must verify your payment method.
However, there is a downside – locating high-paying jobs can pose a challenge.
2) iWriter.com

If writing is your passion and you're confident in your expertise, iWriter is a platform worth considering for your freelancing journey.
However, before you begin, you'll need to pass their entry test. Once you're successfully accepted, you can explore the available writing jobs on their platform and select those that resonate with you.
Initially, you'll commence as a newbie, gradually advancing through the ranks and correspondingly increasing your pay rate as you accumulate more work. iWriter employs its own ranking hierarchy, spanning from Standard to Premium, then Elite, and culminating in the highest tier known as Elite Plus.
One drawback of this platform is that the compensation isn't particularly generous. Nonetheless, it serves as an excellent avenue for gaining valuable experience.
Depending on your rank, payment for a 500-word article varies. As a Standard writer, you might earn $2.15 for the same content that an Elite Plus writer could command $25.35 for.
Payments are exclusively processed through PayPal.
3) Upwork (oDesk + Elance)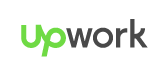 Upwork emerged in 2015 through the amalgamation of two freelance platforms, namely oDesk and Elance. The company is headquartered in San Francisco and Santa Clara, California.
This platform stands as one of the world's largest, encompassing numerous categories such as Web and Software Development, Writing, Engineering, Administrative Support, and more.
To secure a job on Upwork, you simply sign up and craft a profile that showcases your skills and experience.
Conversely, on the client's end, they publish a job listing containing all the pertinent details and their expectations for the task.
Once a client identifies a freelancer whose qualifications align with their needs, communication ensues between them to further delve into the project details. The platform within Upwork serves as the primary channel for this communication.
The ensuing payment process occurs through Upwork, which also deducts a commission.
4) People per Hour
It's actually written as one word – PeoplePerHour.
This platform caters to freelancers based in the UK and was established in 2007. In August 2012, PeoplePerHour earned the distinction of being named one of "Europe's 100 hottest startups of 2012."
Much like Upwork, this platform encompasses a diverse array of freelancers, extending beyond just writers.
Joining is free, and once you complete an online application, you gain the ability to bid on jobs. The free membership allows you to bid on up to 15 jobs per month.
However, this platform isn't entirely cost-free. A certain percentage is deducted from the earnings you accrue.
Depending on your earnings, you may face a 20% deduction (capped at $700 per client) or a 3.5% deduction if you earn over $700 (calculated on earnings from a single client).
Additionally, please be aware that charges apply for currency conversion, and there's an extra fee associated with withdrawing your funds.
5) Craigslist
Does this ring a bell? Without a doubt.
Craigslist was founded in 1995 by a gentleman named Craig Newmark.
This website serves as an advertising platform encompassing a variety of sections dedicated to services, gigs, jobs, and items for sale.
When you're seeking job opportunities on Craigslist, head over to the "jobs" section. Chances are high that you'll come across a compilation of jobs available within your vicinity. If you wish to explore opportunities in different areas, simply switch to Europe, US/CA, or Worldwide.
What's particularly convenient is that you don't need to navigate through a complex application process, and the usage of Craigslist is entirely free – there are no charges for submitting job applications.
A Pro Tip: While you're on the lookout for jobs, don't forget to peruse the "gigs" and "wanted" sections as well.
However, exercise caution.
Given that Craigslist is open and widely known, it also attracts scammers. Stay vigilant to avoid falling victim to their schemes.
6) Fiverr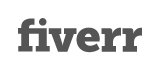 Fiverr stands out as an ideal marketplace for beginners. It initially launched on February 1st, 2010, and is headquartered in Tel Aviv, Israel. About a decade after its inception, in June 2019, Fiverr announced revenue surpassing $100 million for the year.
The primary offering on Fiverr is termed a "gig," encompassing services like video creation/editing, programming, graphic design, translation, and writing.
Joining Fiverr incurs no upfront cost, though a 20% fee is deducted from each gig you complete. Nevertheless, it remains a favorable platform for newcomers. You can even advertise a service such as "will write a 500-word article."
As you consistently deliver quality work, your rankings will improve, paving the way for more project opportunities. Fiverr employs PayPal, much like many of the platforms available.
7) Toptal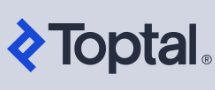 Toptal, short for "Top Talent," serves as a platform catering to seasoned freelancers in specialized fields such as software engineering, finance expertise, and design.
It was established in 2010 by Taso Du Val and Breanden Beneschott.
True to its name, this platform is designed for the elite 3% of individuals who aspire to collaborate with Toptal.
Put differently, from a pool of numerous applicants, Toptal extends offers to fewer than 3%. Consequently, Toptal freelancers command competitive compensation, with their hourly rates spanning from $60 to $210.
Thus, if you possess expertise in any of the following domains, you are encouraged to submit an application to Toptal:
Software Development
Visual Design
Project Management (Digital, IT, Scrum Masters)
Finance Expertise (Fundraising Advisors, M&A, and FP&A Experts)
8) FlexJobs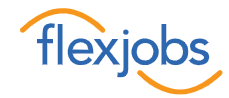 This is an employment platform that offers a range of freelance jobs, along with a curated selection of part-time, telecommuting, and pre-screened positions. It was established in 2007 by Sara S. Fell.
The number of job listings on FlexJobs increased by more than threefold from 2011 to 2015.
However, to gain complete access to job postings, as a job seeker, you are required to pay a fee. The positive aspect is that, unlike other platforms, you won't encounter scams on FlexJobs.
Each job listing is meticulously reviewed by a real person, leaving no room for scammers.
Additionally, you have transparency regarding where your fees are directed.
So, if you're considering joining FlexJobs, the following options are available:
1-week trial: $6.95
1 month: $14.95
3 months: $29.95
Best value – 1 year: $49.95 (equivalent to less than $4.20 per month)
Considering the seriousness of your job search and your desire to avoid wasting time on platforms susceptible to scams, I believe that investing $50 is a worthwhile proposition.
9) Mechanical Turk
Also known as Amazon Mechanical Turk, this website is under the ownership of Amazon and operates as a platform bringing together contractors and employers.
It is primarily designed for handling small tasks that span a few hours or extend over several days.
The individual seeking assistance referred to as the requester or employer, posts their tasks on the MTurk marketplace. Subsequently, the worker (also known as the contractor) identifies the available offers and initiates the task at hand.
10) Behance
This platform is geared towards freelancers who possess prior experience with Photoshop, encompassing graphic design, painting, and similar domains.
While signing up is free, the cost of posting jobs is rather steep. In fact, it's arguably one of the most expensive job platforms for design-related projects.
However, it boasts exceptional support and offers a user-friendly interface for managing job listings.
So, if you boast a background in Photoshop, Behance is definitely worth exploring.
11) Social Media
I've decided to touch upon Social Media as well. Nowadays, there's a plethora of Facebook groups where individuals are actively seeking freelancers across various fields.
These groups are also quite specialized. For instance, if you're interested in finding writing jobs, simply type "writing jobs" into the Facebook search bar, and you'll find a plethora of groups available for you to join.
This concept applies to other niches as well.
What are The Pros and Cons of Working from Home?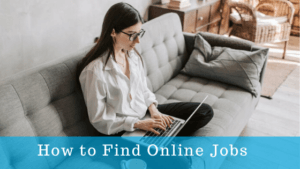 Before we get into it I want to point out that these advantages and disadvantages of working from home are just opinions.
With that being said some listed as a con, might be as a pro for somebody else and vice versa.
The Pros of Working from Home
Let's go over the positive aspects of working online from home:
Time Flexibility
This is arguably one of the most significant advantages I perceive in the realm of online work. Time flexibility is at your disposal, enabling you to select the hours that suit you best.
Are you inclined to work during the night hours? You can readily accommodate that preference.
Alternatively, do your peak hours fall in the early morning, when the world is still asleep?
Do you relish starting your day bright and early, with the quietude around you? Marvelous – just fire up your laptop and commence your tasks.
Frequently, it's not about the sheer quantity of hours we put in but rather the specific moments when we're at our most efficient. Recognizing that one hour of focused labor holds more value than three hours spent feigning productivity amidst constant distractions is crucial.
For me, this constitutes the foremost advantage of online work. It's the rationale behind my decision to abandon the conventional 9-5 framework and embrace an autonomous path as an online marketer.
I'm not asserting that this journey is devoid of challenges, but to me, online work epitomizes freedom. It equips you with the ability to traverse the globe, establishing your workstation wherever an internet connection thrives.
I used to be employed in an office setting, and often I'd find myself engaged in hour-long conversations with colleagues, discussing life over cups of coffee or tea.
Granted, taking breaks at the office is permissible, but there's always that lingering concern of catching your boss's attention while lingering in the kitchen.
Chances are, you've encountered such a scenario.
You then return to your desk, realizing that in about 40 minutes, you'll be able to clock out. Consequently, you might not even bother commencing a task.
While occasional chitchat can indeed prove beneficial, the absence of colleagues' distractions while working from home renders you more efficient.
Thus, when working from home, the absence of colleagues' distractions becomes a notable advantage.
Good for Introverts
Considering the preceding notion, it becomes evident that working online from home is particularly well-suited for introverts, or individuals who identify themselves partly as introverts (such as myself).
They relish solitude and excel in environments devoid of others' presence.
Saving Time and Money on Commuting
This is another significant advantage.
I recollect my time when I was employed in Bremen, Germany while residing in Hamburg. The distance between the two cities spans approximately 125 km (or 77 miles).
Commute durations surpassed 1.5 hours to reach the office, followed by another 90 minutes for the return journey (in actuality, it was 1 hour and 40 minutes).
The train often teemed with passengers, rendering reading a book quite challenging. Admittedly, in contemporary times, audiobooks could serve as a means to feel productive during commutes. Yet, the sense of time slipping away remains.
When working online from home, you can salvage a considerable chunk of time.
You Don't Have to Worry About Your Appearance
This predominantly pertains to women, or at least the majority of women.
The convenience of commencing work sans makeup or elaborate attire is a viable option.
How do I possess this insight?
My fiancée worked from home between March and May (in 2020), affording me firsthand knowledge of her finding it practical.
Flexibility in Non-work Related Activities
This pertains to the initial section, encompassing activities beyond your work sphere.
Engage in running or jogging whenever the mood strikes you.
You have the freedom to arrange appointments with your physician or hairdresser at your convenience. Completing work can always be deferred to a later time.
(This is, of course, applicable unless you're employed by a company necessitating connectivity during specific timeframes.)
Lunch – You Can Prepare Your Own Lunch in your Kitchen
Dining out may offer convenience and quickness, but it doesn't always align with healthy choices.
While I'm not particularly adept in the culinary arts, I find pleasure in preparing my own meals. Admittedly, it can occasionally demand more time, but hey – flexibility is our forte, isn't it :).
Broadly speaking, working from home (or remotely) tends to alleviate stress. The absence of commutes and external disturbances that gradually elevate stress levels, often without our awareness, is a notable advantage.
This marks the optimistic facet of working online (whether from home or any location of your preference). Please feel at liberty to share your perspective in the ensuing discussion area (the comment section).
Having addressed the advantages of working from home, let's now explore some of the drawbacks.
The Cons of Working from Home
Perfection remains elusive, and while I derive immense satisfaction from managing my online business, I'm acutely aware that several aspects can be less than desirable.
Let's delve into these drawbacks, and I'm confident that you'll resonate with some of these disadvantages as well.
I've retained the original structure while refining the text for clarity and coherence.
Working Time vs. Leisure Time
How do you effectively demarcate these two spheres when your laptop remains powered on and connected for 12 to 14 hours daily?
Defining distinct working hours and establishing breaks becomes an intricate challenge.
(Personally, I encounter difficulties in this aspect. If you're running an online business and possess different insights, kindly share your thoughts in the comment section below. I'm eager to learn from your experiences.)
Time management proves to be a weak point for me.
Another "drawback" of working online is persistent mental engagement. This holds particularly true when you're engaged in your own business endeavors.
Even during lunch breaks, you find your thoughts gravitating toward your work. You're half-listening to your spouse while simultaneously brainstorming your next ad or contemplating the revision of an article.
Frequently, you find yourself engrossed in work from the moment you wake up until the time you retire for the night.
Not Very Satisfying for Extroverts
Within the "Pros" section, we highlighted the benefits for introverts. However, for extroverts, enduring 8 to 12 hours of solitary work from home can undeniably induce frustration. Loneliness tends to set in, at the very least.
One potential remedy involves frequenting a coffee shop or bookstore to work from.
Alternatively, depending on your geographical location, specific spots may cater to digital nomads who congregate to work. This setting offers the opportunity for interactions and conversations if you're inclined.
Same Environment
Working and residing within the same environment can indeed be exasperating. The sensation may arise that you're perpetually obligated to work.
This is precisely why altering your workspace periodically, if not a few times each week, comes highly recommended. Transition to your kitchen, venture out to a coffee shop, consider the library, or perhaps a nearby park.
Identify a setting where you can engross yourself for a minimum of 50 minutes, cultivating a space of concentration.
Lack of Social Interaction
As I previously mentioned, working from home can often lead to feelings of isolation. It's just you and your computer, day in and day out.
You wake up in the morning, have your breakfast, and then dive into work. Before you know it, the evening has arrived, and you come to the realization that you haven't uttered a single word all day.
This scenario can be particularly pronounced for those who live alone.
Too Much Noise – Hard to Concentrate
Conversely, when you find yourself obliged to work from home while also juggling a sizable family, maintaining concentration can prove challenging, and distractions may readily creep in.
The scenario might closely resemble what's portrayed in the video below, which you might already be familiar with:
The Allure of Procrastination
As you settle in front of your computer or laptop, poised to embark on writing or content creation, a myriad of thoughts flood your mind.
Countless tasks seem to hold a higher priority than content creation, particularly writing, don't they?
The laundry beckons, the bathroom needs cleaning, groceries require purchasing, emails await checking, YouTube videos entice, and windows yearn to be cleaned…
What's the recommended course of action?
Simply find a quiet spot, sit down, and begin focusing on your breathing. Let go of thoughts, concentrating solely on the rhythm of your inhales and exhales.
Commit to this practice for a mere 10 minutes.
Afterward, you'll find your concentration sharpened.
Delve deeper into the five effective keys for boosting productivity.
Truthfully, even though I've mastered the theoretical aspects, I still grapple with maintaining focus :). But this is entirely normal – distractions are an innate part of the human experience.
What matters is cultivating the ability to enhance our concentration.
What Kind of Work Would You Do Online?
When it comes to working online from home, three primary categories emerge, ranging from being a direct employee for a company to becoming a business owner.
Which category do you identify with?
Direct Employee
Chances are, you're operating under a contract with either a company or an individual you provide services for. In essence, this scenario closely resembles a conventional 9-to-5 job structure.
The distinction, however, lies in the fact that you're not confined to office space; rather, you're empowered to execute your tasks from the comfort of your home.
This shift towards remote work became particularly evident in the spring of 2020 (referring to the spring in the northern hemisphere), when a substantial number of individuals transitioned to working from home.
Yet, irrespective of the specific events that unfolded, a considerable number of companies have embraced remote work arrangements.
This shift offers a notable advantage: your supervisor places less emphasis on fixed working hours. The pivotal criterion revolves around completing tasks within established deadlines.
Nevertheless, certain companies stipulate the need for you to remain connected to their systems during specific time frames, often spanning from 9 am to 2 pm.
Working as a Freelancer
You hold the reins as your own boss, determining when and where your work takes place.
Depending on the workload, you even have the option to delegate portions of the job to others, such as content creation, graphic design, or perhaps a social media manager.
Identifying someone who aligns with your expectations might be challenging, but once you discover such an individual, you gain a reliable asset who can help you regain precious time. But I digress.
Nonetheless, freelance jobs come with certain drawbacks. Finding clients willing to engage your services can prove difficult, particularly in the early stages.
You might invest days or even weeks in the pursuit of potential customers without earning a penny. This underscores the importance of having a financial cushion before transitioning into full-time freelancing.
The beauty lies in the versatility of mixing both realms: a traditional job and freelancing. The choice rests with you, determining the direction you wish to take.
Having your own company
This path is undeniably one of the most challenging endeavors, yet it holds the potential for unparalleled rewards.
Once you've honed your skills and strategies, the avenues for income become boundless, prompting numerous business owners to perceive the sky as their only limit.
This outlook is not only optimistic but also incredibly empowering.
In this realm, you bear complete responsibility for your actions. Mistakes and missteps are commonplace, but they are an integral part of the learning process. The journey occasionally leads you to unexpected victories, adding to the dynamic and thrilling nature of this business.
A prevalent tendency is to throw in the towel when things deviate from the planned course. This phenomenon is precisely why only a select few persevere and ultimately achieve authentic success.
Defining success is subjective, naturally.
However, I believe we concur on the notion that success is attained when an individual generates an income equivalent to or surpassing what they would earn through a conventional 9-to-5 job.
Initiating an online business seldom unfolds seamlessly. Even as you embark on this venture, it's imperative to acquire specialized knowledge and expertise.
Here's a valuable tip: maintain flexibility and establish a financial cushion for rainy days. This approach safeguards your long-term success.
A point to consider:
If you operate your own business from a distinct workspace, such as an office, it's worth contemplating the future. After three or four months, you might discover that working from home proves more convenient.
This transition underscores the importance of foresight. It's prudent not to invest in a workspace you scarcely use, particularly if it isn't owned by you.
Do You Prefer a Job or Your Own Business?
When it comes to job seeking, there are numerous platforms available for you to sign up and explore job offers. If you come across an offer that piques your interest, take the time to thoroughly read it and follow the provided instructions.
At this juncture, you might even contemplate embarking on the more challenging path of starting your own business. Admittedly, it's not a walk in the park, but you can actually test the waters with a platform that offers guidance on creating and monetizing websites.
In essence, an online business boils down to having a revenue-generating website. Of course, it's a bit more intricate than that, but who's to say? There are numerous websites that manage to achieve four-figure revenues within their second year of existence.
The choice is yours, and in the beginning, you could experiment with both approaches simultaneously. However, exercise caution when it comes to online courses that come with a price tag of $997 or more, promising thousands in weekly earnings. More often than not, these turn out to be online scams or deceptive products.
We trust that you'll find this article beneficial. Should you have any inquiries, please don't hesitate to drop them in the comment section below.
I'm more than willing to lend a helping hand.
Thank you for reading
Mike.