Hello and welcome to my website.
You are probably wondering what is this website called ShrinkMe.io about.
Basically, it is a service where you can shorten a certain link, and apparently, you can make money at the same time.
How does it really work?
In the following ShrinkMe.io Review, you are going to learn everything you need to know about this site and I will also show you the best way how to start earning money online.
Disclaimer:
Please note, I am not a member or an affiliate of ShrinkMe.io.
This review is based on research and information available online in the public domain. Any recommendations and conclusions are only opinions and may not apply to all persons or situations.
What is ShrinkMe.io?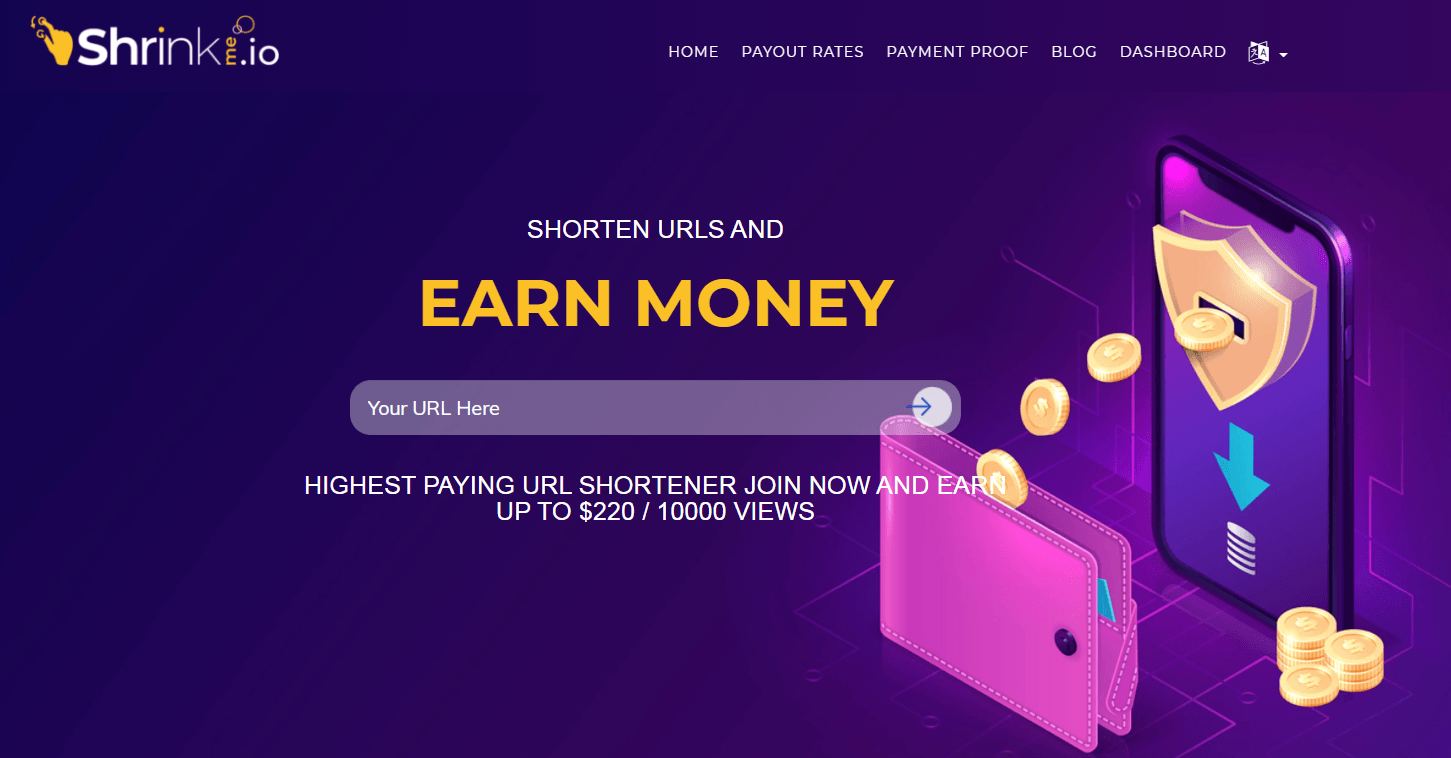 ShrinkMe.io is a link shortener network that is supposed to pay a share of its advertising revenue.
That means, that you can make some money by sharing the shortened link generated by this website.
All you need to do is to follow these 3 steps:
Create your account
Shorten the link (affiliate link)
Earn Money
And how much can you make?
According to their home page, it is about $200 per 10,000 views.
Well, this is number exaggerated and we are going to find out that this system doesn't work that way.
Who is Behind the ShrinkMe.io?
It is not easy to find out who the creator of this website is. There is just not enough information.
And this can be already considered as a red flag.
I have tried to get in touch with them, but their contact page doesn't work.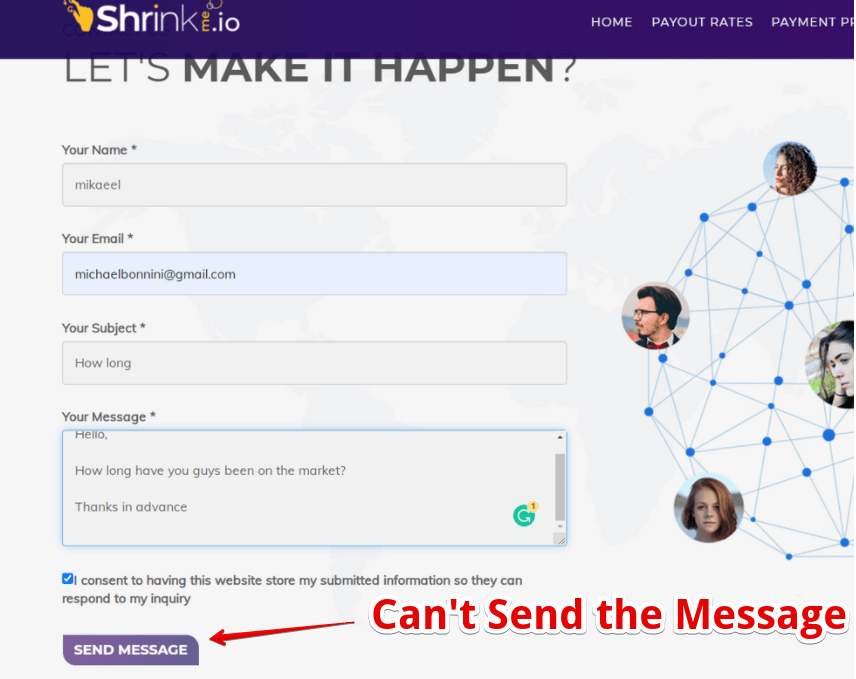 There is no Contact email, no address, but I have managed to write them a message on Facebook.
Got an automatic reply asking me to provide them with a question and email address.
I did, but so far no response.
UPDATE December 14, 2021:
I just double-checked my FB messenger and they still did not get my message, that was sent on December 7, 2021.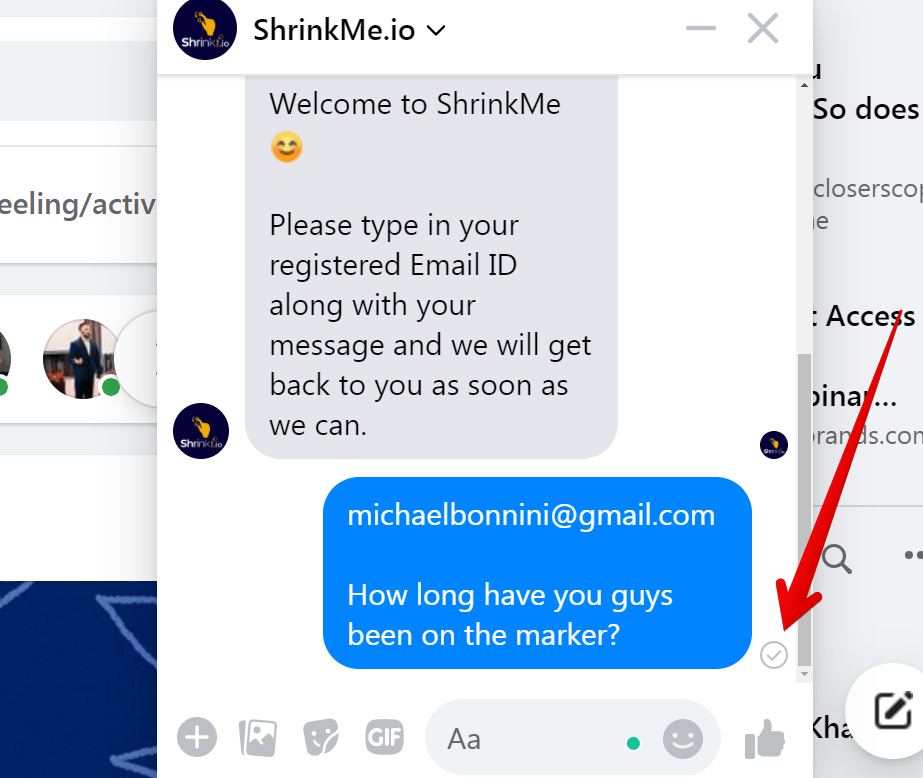 This is just another proof that the entire ShrinkMe.io is not trustworthy.
What Else Do We Know?
What we know though, is the date of registration:
According to the website Whois.com, we see that ShrinkMe.io was registered in March 2019.
It is always a good idea to check this information. You can then compare it with other information on their website.
For example, there are many scams, claiming to be around for 5 years, but Whois.Com reveals that the site was registered only 4 months ago.
That is a major red flag and always stay away from such scams.
I digress but wanted to share with you how simple research can be done and thus how to avoid being scammed.
Here is another thing that is interesting.
We see that the website ShrinkMe.io has a lot of visitors.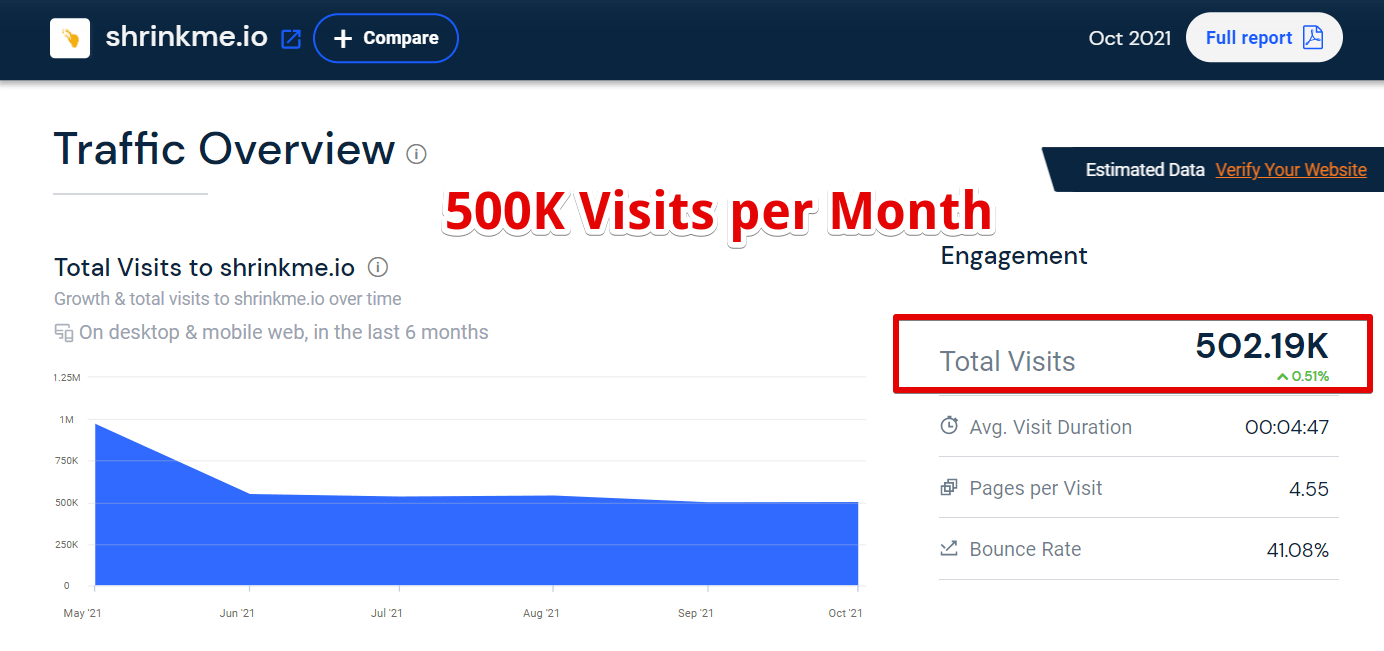 No wonder, this looks like a very easy way how to make some bucks, right?
Well, let's take a look at how does it work.
How Does ShrinkMe.io Work?
By now we know how to sign up for this service.
Once you are signed up, you can grab your affiliate link or any other link, go back to ShrinkMe.io, and you get the shortened version.
Now if someone clicks on it, you should be paid.
Ideally, this can be an affiliate link so, in theory, you get paid also when this person purchases a product.
This doesn't look like a bad idea.
But let's break it down;
First of all, let's take a look at some affiliate links.
– Amazon
We see that the affiliate link generated by Amazon is "ugly".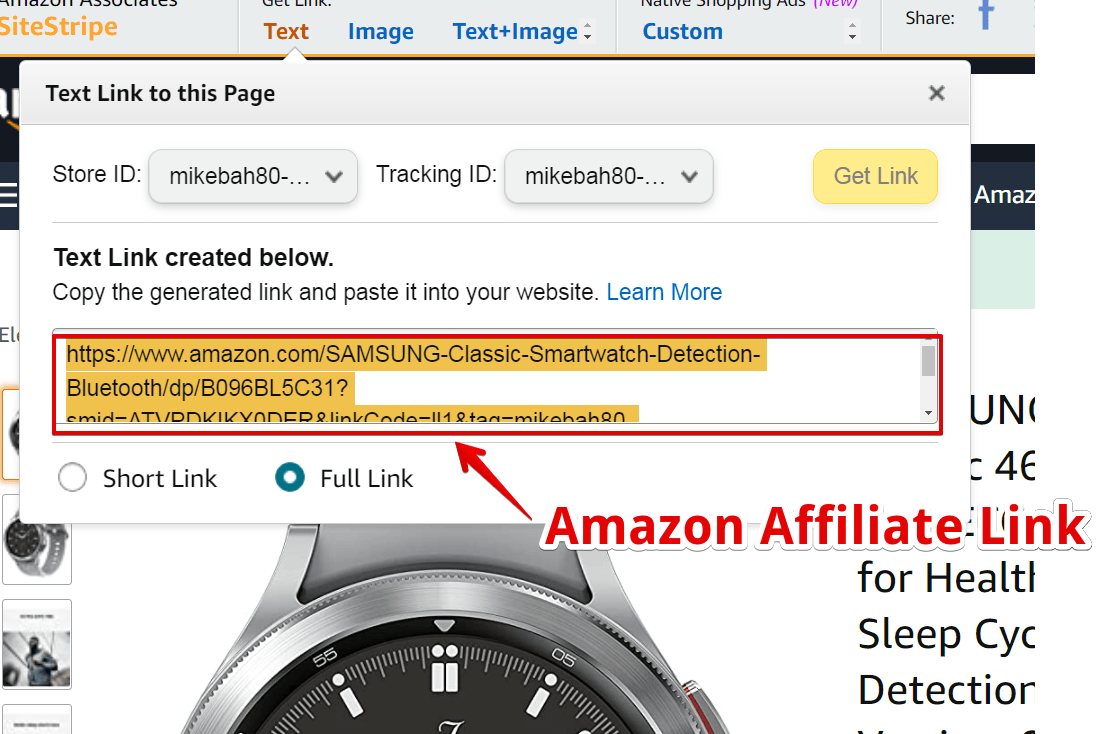 The idea is to have the link nicer and/or shortened.
So with such a shortened url service, you get a better-looking link and more people will click on it.
The good thing about Amazon is that you can get the shortened link, directly within Amazon.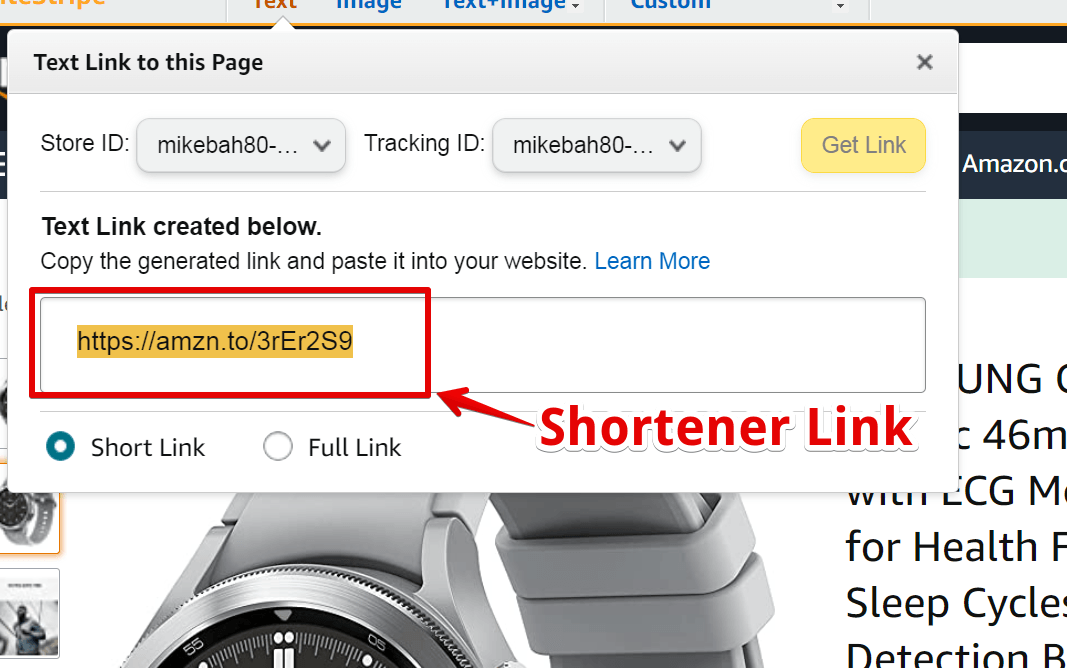 But there are other affiliate programs, that don't offer this option.
One of them is ClickBank.
– ClickBank
ClickBank doesn't have such an option.
And this is how the ClickBank affiliate link looks like (it is called Hoplink)
In this case, it would make sense to shorten that link.
Let's say you want to promote a ClickBank product called 12 Minute Affiliate System.
Let's check that link to find out where it goes.
The Hoplink redirects to the 12 Minute Affiliate sales page: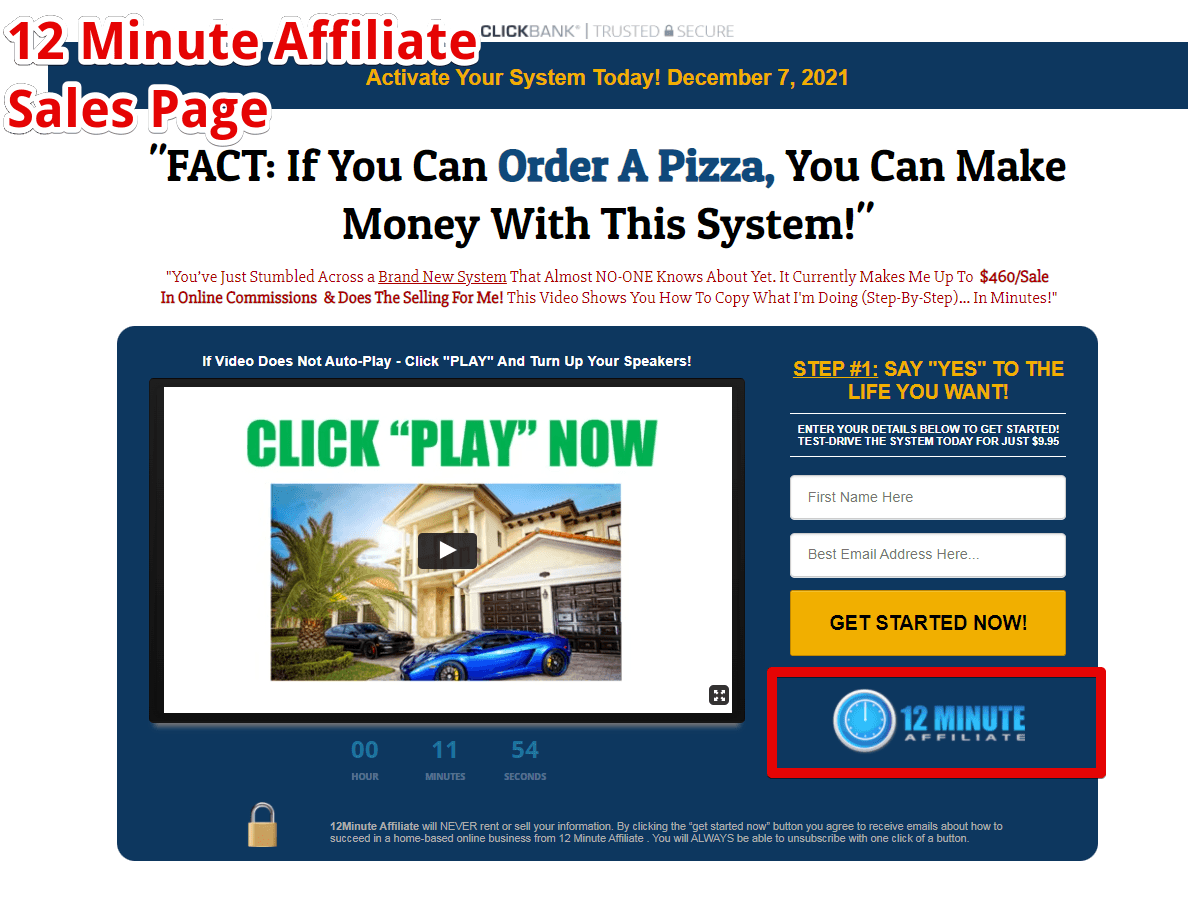 By using the ShrinkMe.io service, one should get to the very same page, right?
But it doesn't work that way;
Paste the Hoplink to the ShrinkMe.io and generate the shortened link.
Now, if you paste the shortened link to a browser, you won't get to the 12 Minute Affiliate System sales page.
Here is the step by step what is going to happen:
1) Check (or paste it and press enter) the link and this is a page where you get: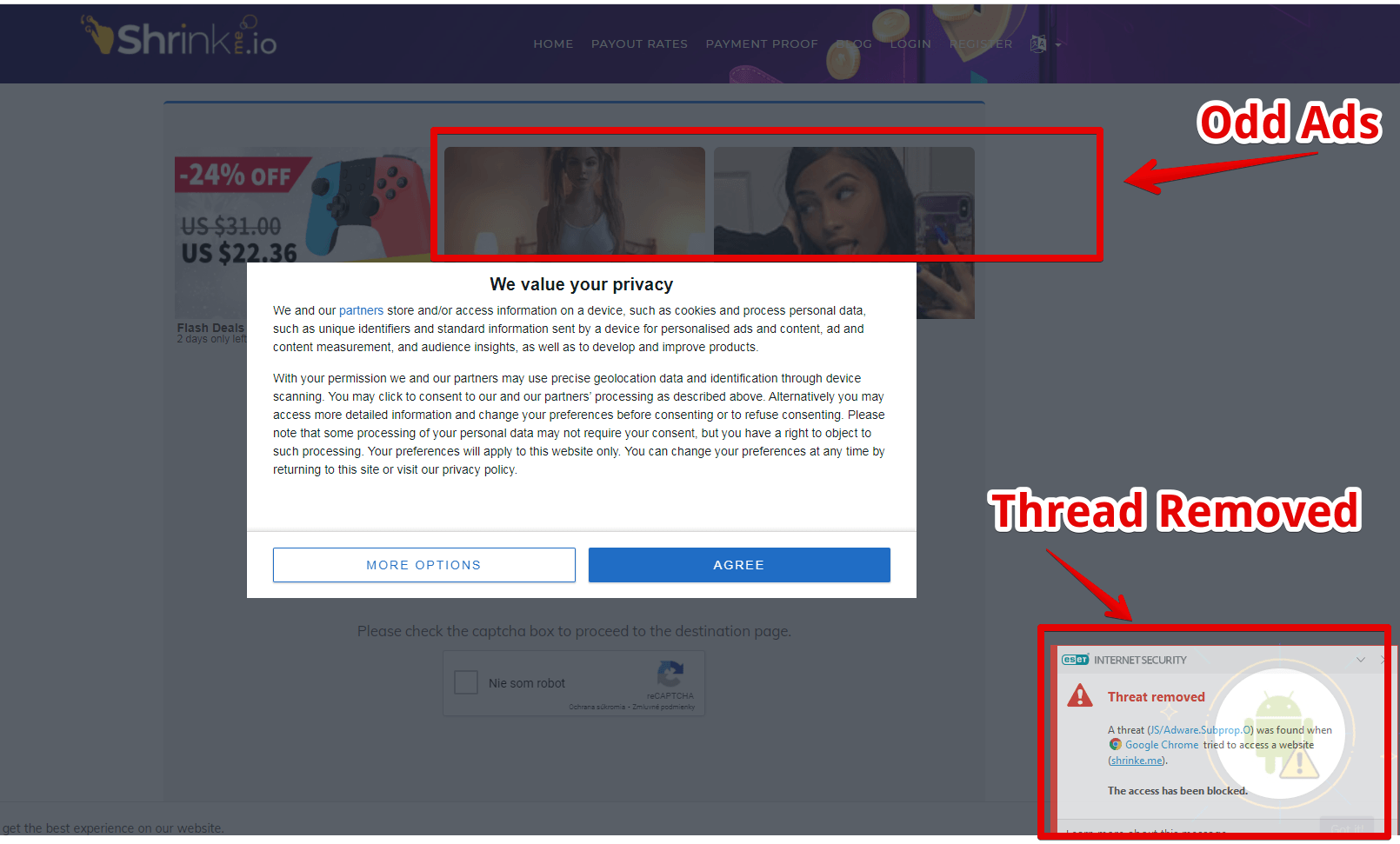 2) It is not 12 Minute Affiliate sales page.
It is Suspicious looking like a website with strange ads on it.
Note:
Regarding the options:
Agree
or More Option:
It doesn't matter where you click, it redirects to the same page
3) You are supposed to click on the Captcha to proceed to the destination page: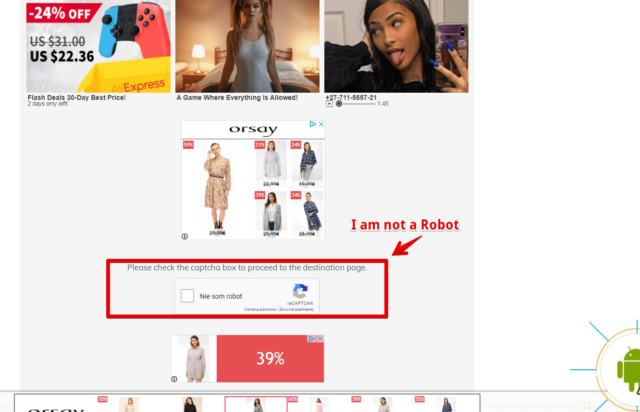 Right after checking the box, you are redirected to the "destination page" (see below).
Depending on your internet security, this "destination" page might differ from mine.
4) This is where the link generated by ShrinkMe.io redirects me: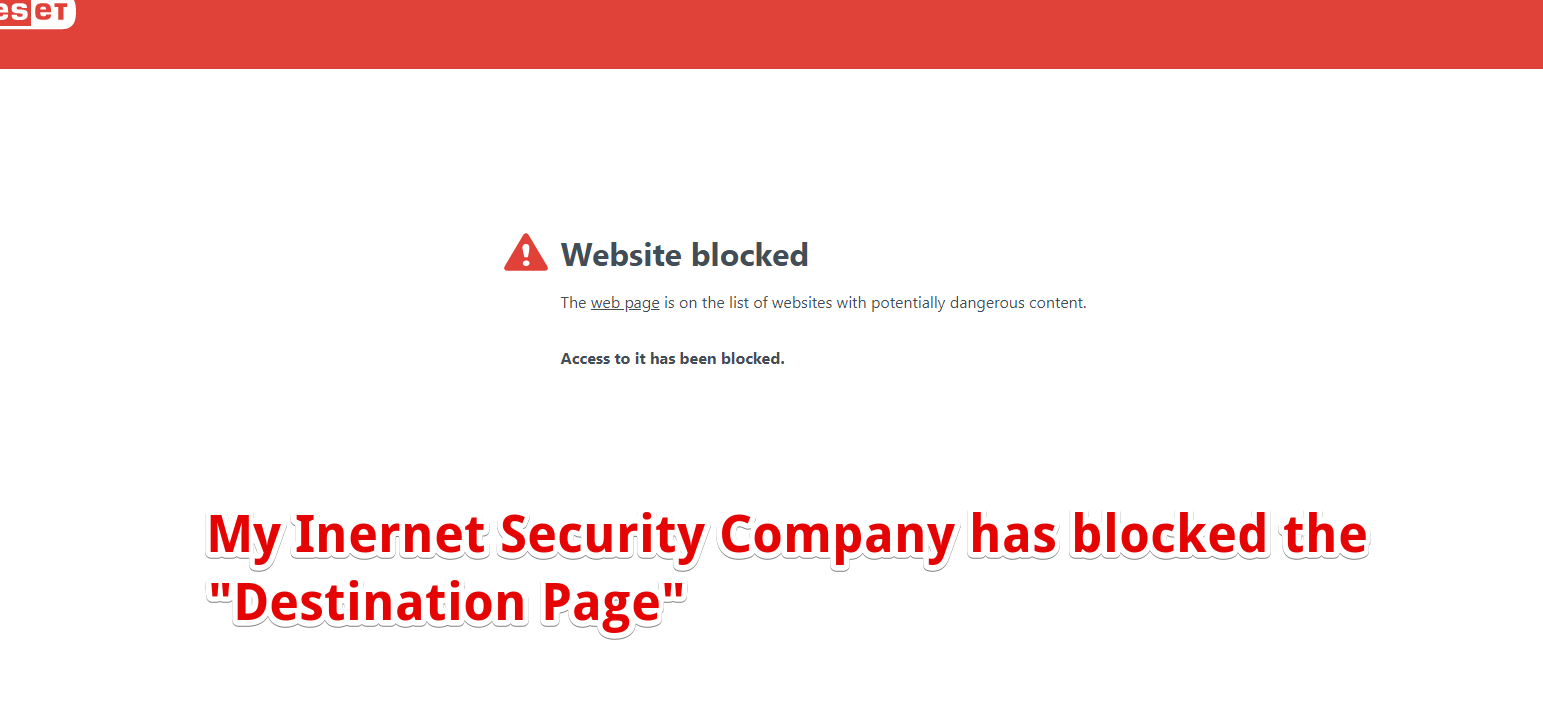 Unfortunately, my internet security provides doesn't allow me to get there…
Probably something fishy and possibly unsafe.
Here is the major red flag:
Links generated by ShrinkMe.io gets the visitor to unsafe website.
Meaning these are external links to websites that most likely contain malware, phishing, , unwanted application or program
What Else ShrinkMe.io Does?
You can share this service with others.
But how do you get people to get to the link and click on it?
Social Media?
How many followers do you have?
And how many of them are interested in certain products (let's say, losing weight, or teaching dogs).
Even with thousands and thousands of followers, the chances that someone will click on that link is small.
But from what we have learned, I am sure you agree that it is useless.
On the other hand, if someone wants to share this ShrinkMe.io with you, you can let him know to stop it.
What is the Price of ShrinkMe.io?
It is free to sign up.
In fact, there is a $1 bonus for you if you sign up.
But still, since we know how this system works, I don't recommend joining ShrinkMe.io.
What Others Think of ShrinkMe.io?
Let's take a look at Trustpilot.
You might have already visited the website and you know that it is a consumer review website.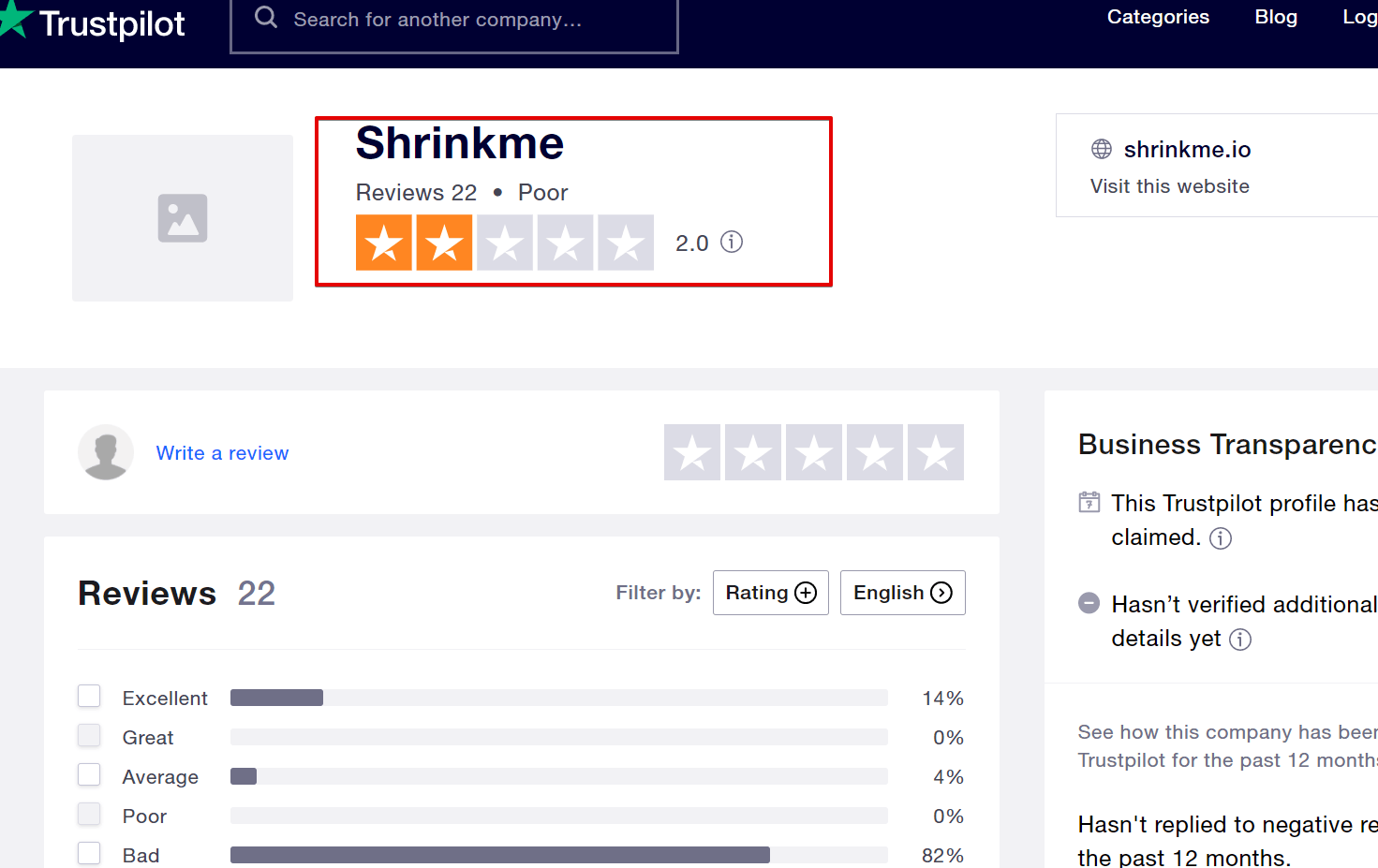 Majority of reviewers complaining about the following issues:
The sorten link share virus or malicious websites
No one from ShrinkMe.io respodn to emils
Most of the time the links share page with full of spammy links
That is pretty much what I have experienced as well.
Alterntatives?
There are a lot of alternatives if you want to shorten your link. Let me mention just 3 of them:
Bitly – Probably the the best lnk shortener
Rebrandly – for creating branded URLs
TinyURL – This gives you anonymous and fast short links
Please note that none of these links pay to their users.
How to Make Money Online?
Even if it works, the earning potential is extremely low.
The same applies to survey sites.
So How to make money online?
The best way is affiliate marketing and if you want to learn more, check the link here.
You have access to step-by-step training explaining how to generate revenue online.
Basically here is how it works:
You choose something that you have genuine interest in (your hobby, passion)
Learn how to create a website (it is easier than you think – check the link to find out more)
Learn how to get visitros to your websites – In other words free traffic
Monetize the traffic
Again to find out more, just go to that link and you can take the first 10 lessons for free.
(You only need your email).
Let's take a look at the pros and cons and we wrap it up.
ShrinkMe.io Pros

It is possible to sign up for free
ShrinkMe.io Cons
Shortened link by ShrinkMe redirects to suspicious websites
It is almost impossible to make $5
The only way how to promote ShrinkMe.io is by spamming Social Media
Conclusion
ShrinkMe.io is supposed to be a system that shortens the URLs and at the same time, it promises to make a few cents, whenever someone clicks on in.
There are thousands of people visiting the site hoping to make a few bucks.
Unfortunately, it is not the case and it is understandable that they call it a scam.
The worst part is that the links generating within ShrinkMe.io redirect you to suspicious-looking websites.
I was not able to check these sites, but I assume (in the best case scenario) these sites contain a lot of ads, link to odd sites, and who knows what.
I don't recommend joining ShrinkMe.io.
If you have experience with ShrinkMe.io, please let me know in the comment section below.
You might have gotten a bit further than me and I am curious what kind of site is there. Because of, or rather thanks to my Internet security I couldn't get too far.
Hope you find this review helpful,
Thank you for reading
Mike
Learn How To Make Money Online
I have been a member of Wealthy Affiliate since late 2017 without a prior marketing experience.
Beginning of 2018 I have learned how to build a website that drives traffic and makes sales.
Since the summer of 2019, I am a full-time internet marketer and I work from anywhere I want, whenever I want.
Training within Wealthy Affiliate teaches how to generate a consistent income in the long run.