I review digital products and companies claiming that they know how to help you to make money online.
It includes MLMs or companies dealing with cryptocurrency.
One of them is called PetronPay and if you wondering whether it is legit, this review answers that question, thoroughly.
The crucial question is – Can you really make money with this company?
UPDATE:
This Ponzi scheme has already collapsed.
People who "invested" their hard-earned money lost it all.
The PetronPay website doesn't work and the owners most likely disappeared and already working on a new Ponzi Scheme, similar to Petron Pay.
The website petronpay.com was available for sale. As of the update it is taken.
As a result of that, the founders created a new website, Petron-pay.com, but essentially it is the same thing.
Please go through this article to find out how these scam artists work, and what to check, for example how to double-check their postal address.
Jump to:
What is Petron-Pay.com?
The New website Petron-Pay.com is the most likely successor, but it is the same scam.
Below I have listed a few major red flags.
Now back to the PetronPay Review:
In the following PetronPay review, we are going to check how it works, and what are the pros and cons and in a few minutes, you are going to learn the truth about PetronPay.
Let's get started.
Disclaimer
Please note, I am not a member or an affiliate of PetronPay.
This review is based on research and information available online in the public domain.
Any recommendations and conclusions are only opinions and may not apply to all persons or situations.
PetronPay Overview
Name: PetronPay
Website: www.petronpay.com / Petron-pay.com
Price to Join: $25 – $1,999
Recommended: No. This is a Ponzi Scheme.
MLM type of business is not viable anymore.
Let alone Pyramid Schemes.
Therefore, I recommend Affiliate Marketing.
Check the Pros and Cons of both business models (Affiliate Marketing vs. MLM).
PetronPay Com Summary
PetronPay is supposed to be a digital investment company that invests in oil.
It operates as multi-level marketing, but it has no retail sales, in other words, this MLM company has no product to sell. The only money a member can make is from recruitment.
With that being said, PetronPay is considered a pyramid scheme, and it is highly recommended to stay away from this company.
Don't get involved in Pyramid Schemes.
There are many legal ways how to generate consistent income.
If you are really interested in trading, I can show you a legitimate company that has plenty of educational materials, provides trading signals and members have direct access to the mentors.
What Is PetronPay?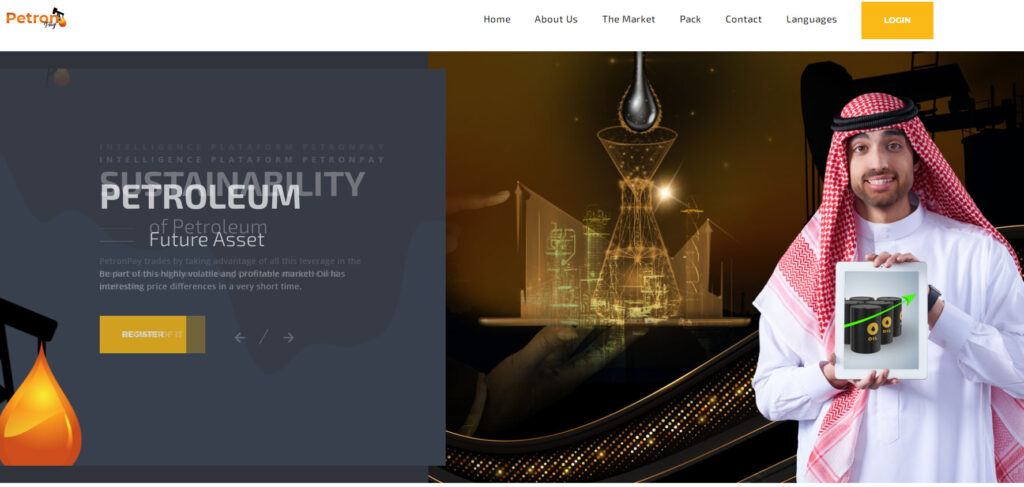 PetronPay is supposed to be an investment company where you can buy a package (your investment) for a certain price.
Apparently, they invest in oil, and you are promised a high ROI (return on investment).
The problem is that the only way how to purchase the package is by using Bitcoin.
To me personally, this was the first red flag, and there will be more of them. (Whenever there is a company that deals with cryptocurrency and operates as an MLM, the chances are high that it is a fraud).
Another problem is that PetronPay is an unregulated company and the main issue is that all unregulated companies are untrustworthy.
PetronPay – Useful Information
This company was founded in 2019, and also their website petronpay.com was registered in December 2019. So as of this writing, it has been less than a year.
According to its website, the CEO is a person called John Grant.
There is no other information about this individual.
One would assume that such a great businessman has a profile on LinkedIn.
But it is not the case.
This guy has only an Instagram profile that is accessible from the Petron website.
As already said, the website is less than a year old but the traffic has significantly risen in the last few months.

That means that people based on false beliefs go to the site and most likely buy the packages PetronPay has to offer.
As of today's writing (November 13, 2020), the most traffic is coming from Togo (almost 30%), and then Cote D'Ivore, the USA, Benin, and Cameroon.
UPDATE: September 2, 2021.
I was curious about their website so here is what I found out at the beginning of September 2021.
According to the website similarweb.com, the number of visitors skyrocketed in April 2021.
The Total visits for April were more than 9M.
Then it dramatically decreased to about 2.5M per month.
Still quite a lot.
Here it is based on Geography:

It is obvious that in most countries people tend to leave the PetronPay site.
UPDATE December. 2021
Their website has been shut down.
This Ponzi scheme has collapsed already.
The website doesn't exist anymore.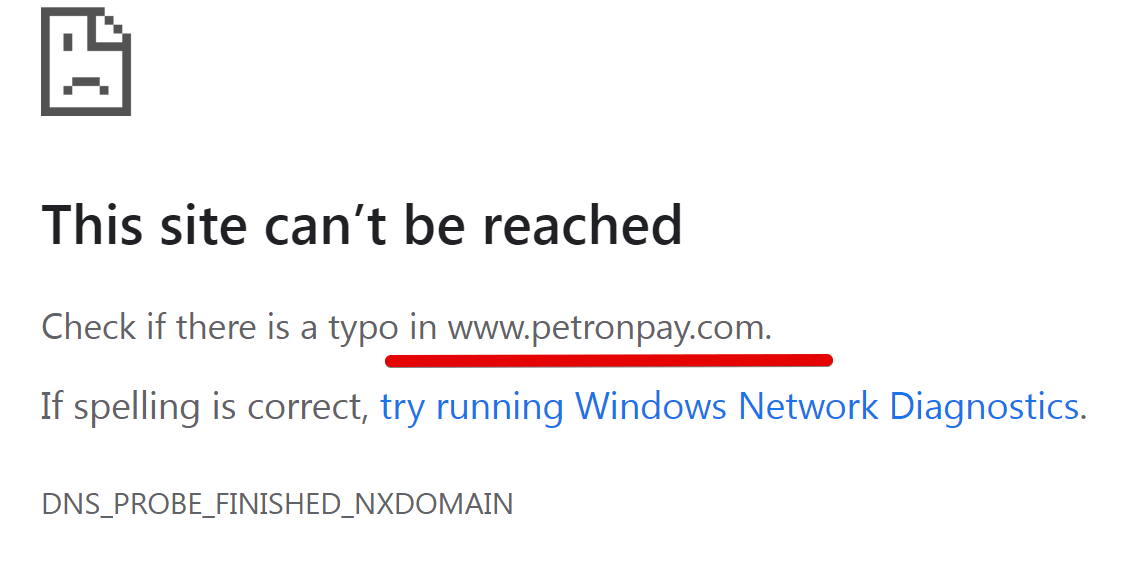 It is possible they have created a new website, Petron-pay.com, but it is very unprofessional and there are big red flags as well.
But I must admit the marketing they use has been really good.
They have scammed a lot of people…
Of course, the decline in traffic could have been caused by the summer in the northern hemisphere.
Also, research shows that they keep changing rules, so it becomes difficult to get your money back.
It only underlines the fact that this is just a Scam and Ponzi Scheme.
Let's continue with the original review:
We are about to find out that it is better to stay away from PetronPay.
(See the list of Red Flags below).
Is PetronPay a Pyramid Scheme?
Let's clarify what the pyramid scheme is.
Generally, if a company works as multilevel marketing and has no product to sell, it is considered a pyramid scheme.
In other words, the only way how people within the structure make money is via recruiting.
Such pyramid schemes are illegal in most countries, simply because this "model" is not sustainable, and the whole structure looks like this: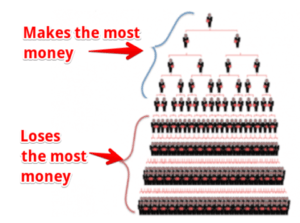 The only people who make money are at the top, while the rest is losing money.
It is a matter of time before the structure crashes.
So what kind of product PetronPaty have?
We are about to find out that there is no product whatsoever that can be sold to the end customer
They don't provide you with any training for example IM Master Academy.
Solely based on that, PetronPay can be considered a pyramid scheme
Why are they still around?
PetronPay is still quite new, so most likely they are not under the radar yet.
How to Join the PetronPay?
It is actually quite easy to join PetronPay.
You have to fill out a simple registration form with your name, user name, email address, and telephone number.
It is mandatory to have a referrer, otherwise, you can't complete the registration form.
After signing up, just confirm the registration in your email and you can access the PetronPay dashboard.
Here are the packages you can choose from.
What is the Price of the Packages?
The price ranges from $25 to $1,999 and the only way you can purchase these packages is by using a Bitcoin.
There are no products or courses you can purchase or take.
With that being said, it is evident that this is just a pyramid scheme.
This company is not what it claims to be and another big red flag is that they use a false address as its headquarters (below is proof).
How Does PetronPay Work?
Let's say you buy the Barrel 25 package and become an affiliate.
You are told that you get from 0.2% to 2.5% return on investment, daily. Unfortunately, your investment won't generate any profit. This money is pushed upwards in the structure so the upper line can make money.
The only profit you can make is to offer the PetronPay membership to new members.
Compensation Plan
The compensation plans are difficult to understand. And that applies to all MLMs.
PetronPay is not an exception.
To make it simple here is an overview.
The company has 11 affiliate ranks, with respective qualification criteria:
Star – generate an accumulated 3000 points in your weaker binary team side
Two Star – generate an accumulated 6000 points in your weaker binary team side
Three Star – generate an accumulated 15,000 points in your weaker binary team side
Ruby – generate an accumulated 25,000 points in your weaker binary team side
Emerald – generate an accumulated 100,000 points in your weaker binary team side
Sapphire – generate an accumulated 250,000 points in your weaker binary team side
Diamond – generate an accumulated 750,000 points in your weaker binary team side
Ambassador – generate an accumulated 1,500,000 points in your weaker binary team side
President – generate an accumulated 3,000,000 points in your weaker binary team side
Emperor – generate an accumulated 6,000,000 points in your weaker binary team side
Diamond Emperor – generate an accumulated 10,000,000 points in your weaker binary team side
If you want to read the whole PetronPay platform plan, there is a pdf document available.
PetronPay Red Flags
1) Fake address
If we take a look at the company address on their website it says that they are located in the AirGate building in Switzerland.
The address is:
Airgate Business Center – Thurgauerstrasse 40, 8050, Zurich – Switzerland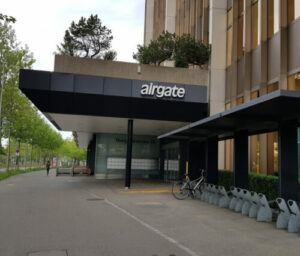 It is presented in the PetronPay promotional video as well:
I was curious, so I did contact the building administration asking whether they have a record of a company named PetronPay.
Since the building is in Switzerland, the answer came in German:

It says:
"Ich teile Ihnen mit, dass wir in unserem Gebäude "Airgate" Thurgauerstrasse 40, 8050 Zürich keinen Mieter mit dem Namen "Petron Pay" haben."
That means, that they do not have such a tenant in their building.
This communication took place on Friday 13th, 2020.

2) Owner – CEO
Most likely the CEO who calls himself John Grant is a fake.
There is no information about such a person and the guy who acts in these videos has a different name.
3) Grant Cardone
Grant Cardone is an author, speaker, and real estate mogul.
(BTW, is this a coincidence that the alleged PetronPay CEO is called John Grant?)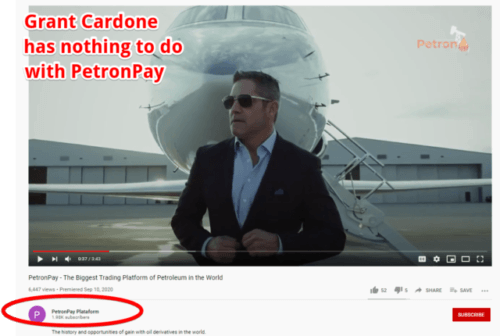 He has nothing to do with PetronPay, and yet they dare to use his person in the PetronPay promotional video.
4) No product to sell
There is no product within the PetronPay portfolio, whatsoever.
Based on the compensation plan we have seen, it is obvious that the company is a pyramid scheme.
5) Fortunes fake photo
Here is a fake photo from Fortunes Magazine (Volume 28)
Apparently, this is not the only one in Fortunes Magazine Volume 28.
As we see other people use the same template over and over again.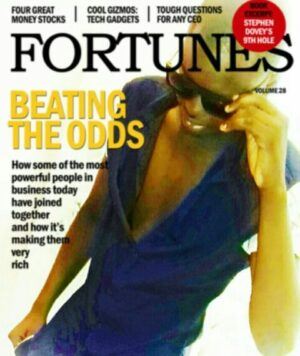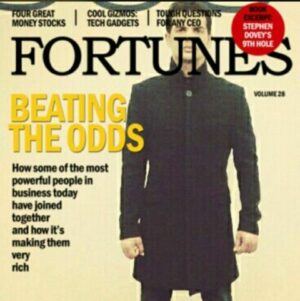 If you notice the text is the same in all examples.
I am sure all these images are fake.
Is Petron-Pay com the Successor of PetronPay?
Here is what the new website looks like, but I wouldn't trust them either.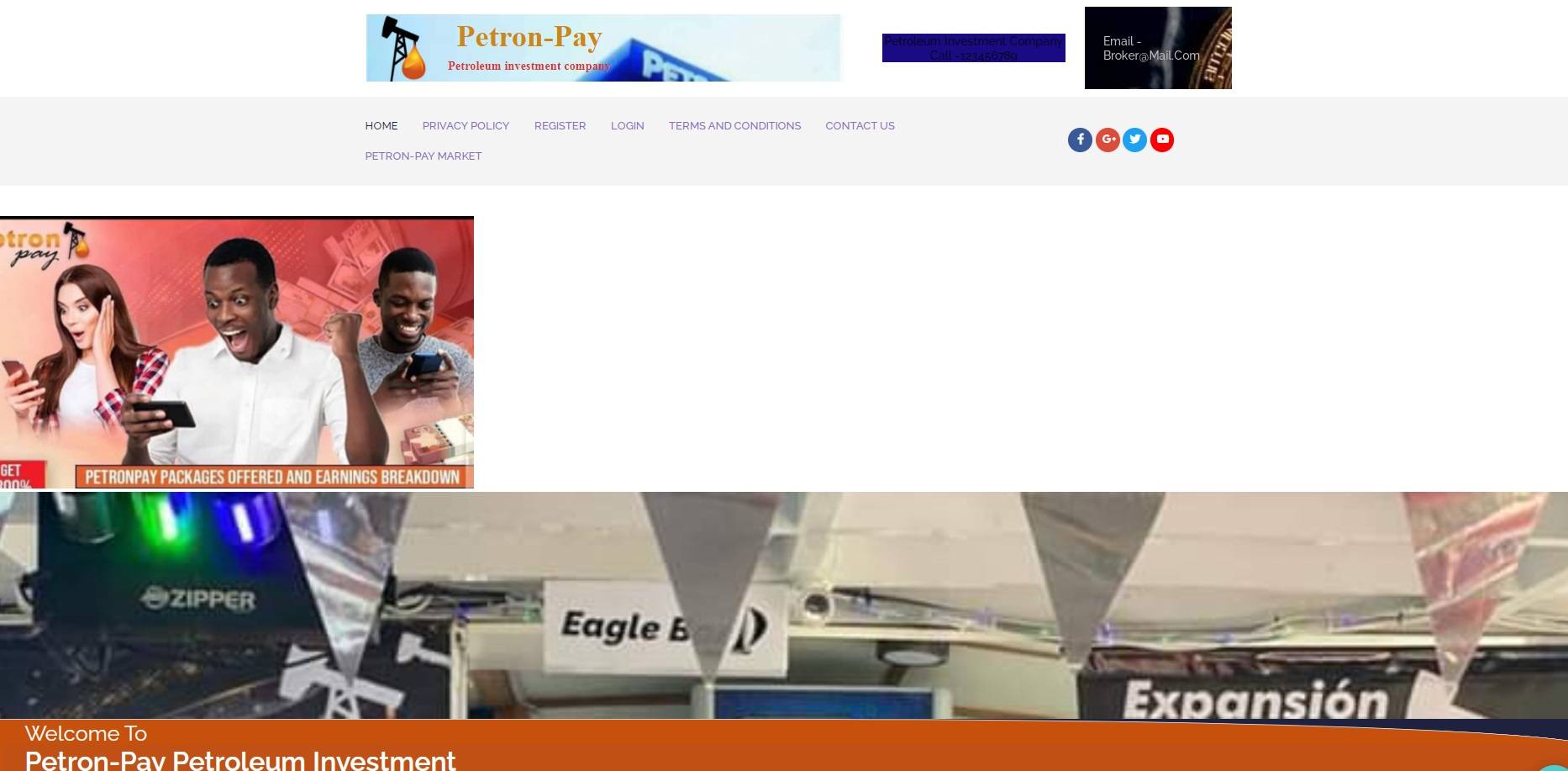 Just check the Contact information and you will be turned off right away:

The address is in Wisconsin, but area code 530 is a California telephone area code in Northeastern and Northern California!
Social Button Do Not Work!
Here is another red flag:
Their social button redirects to SitePad social profiles.
SitePad is a drag & drop website builder and has nothing to do with PetronPay or Petron-Pay.
Most likely the new website was created using the SitePad. But poorly done.
What Other People Think About PetronPay
Quick research shows that a lot of people complain about Petron Pay.
Here are just two screenshots, and comments on Petron Pay: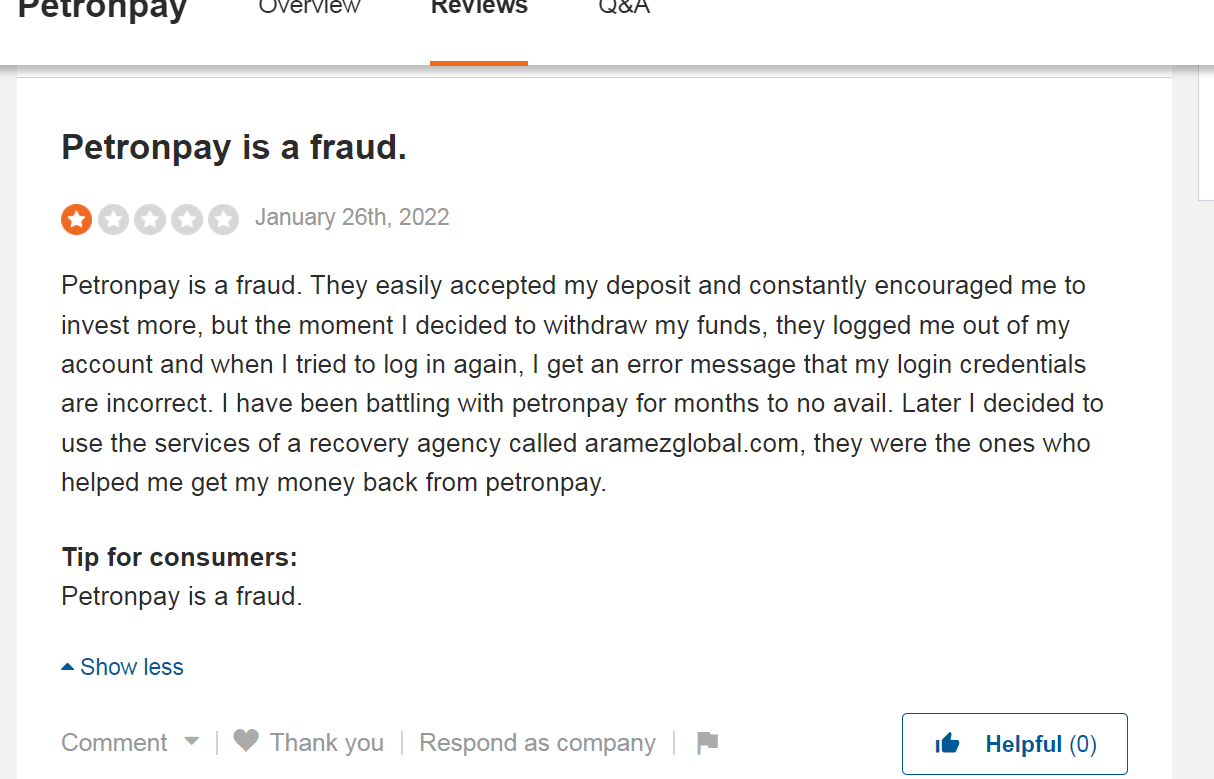 What I like about PetronPay

There is nothing I like about the PetronPay
What I don't like about PetronPay
They use a false address
The company is unregulated
CEO is most likely fake
Pyramid Scheme (Company does not have any retail products to sell)
The company is committing securities fraud
Is there another way how to invest?
Then I can recommend you a different platform called ForexSignals.
As the name of the company suggests, it concerns Forex Trading.
This platform has everything you need to make a forex trader.
Join daily live Streams to watch and copy the trades
Share your ideas and get feedback from professional
You get signals from professional mentors.
You have a 7-day trial to make sure that Forex Signals is for you.
Do you want to try something else?
Then keep on reading…
Is PetronPay a Scam?
Yes, PetronPay is a scam and a pyramid scheme (or Ponzi scheme)!
No doubt about that.
Please stay away from the company otherwise you might lose your money.
The company is still relatively new, but it can crash at any time; from one day to another.
These Ponzi schemes always collapse once there is no one to join the company.
There are certainly better places how to learn how to make money and you don't have to recruit anyone.
I am talking about internet marketing, to be more specific affiliate marketing where you sell other's people products and make a commission.
This way (if properly done) it is possible to generate 4, 5 (and more) figures per month.
It will take a bit of time, effort, and special knowledge, but more and more people go in this direction.
If you don't feel right about investing and want to learn about affiliate marketing, I suggest watching the following video: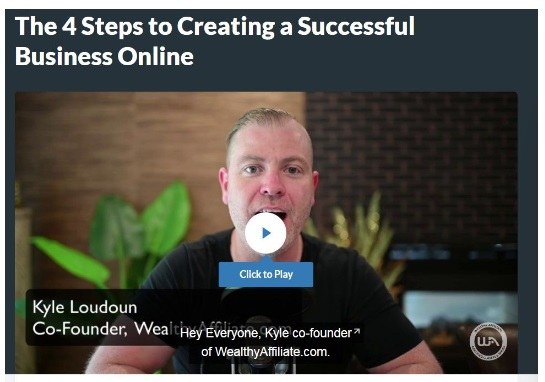 If you have any questions regarding PetronPay or any other questions concerning internet marketing let me know in the comment section below.
Thank you for reading,
Cheers,
Mike.
Interested in Trading?
Check Forex Signals as the biggest forex trading community teaching proven strategies from experienced mentors.
It is great for beginners and they also offer a Free 7-Day Trial.