Essential oils are very popular.
I am sure you are familiar with them, maybe more than I am.
I have not been using them until about a year ago. They are used for example in aromatherapy where the smell can help with relaxation.
They actually smell nice – it depends on your taste.
Whether you use them or not this is already a multibillion-dollar business. No wonder many companies are involved in selling these oils and that includes network marketing (MLM) companies as well.
The problem with any MLM company is that their products are pretty expensive, and it is safe to say, they are not necessarily better than any other essential oils available online or in your local store.
So how do these MLM companies including doTERRA operate?
How come is doTERRA making about $1 billion in sales?
Do they rip off their members or customers?
Is doTERRA a Scam?
We are about to review this MLM company named doTERRA, mostly from the business point of view.
Meaning you will gain enough information to decide whether you want to join doTERRA or you will find that there is a different business model that may suit you better.
MLMs are still popular amongst people, but with more and more people online, is this still a good business opportunity?
Name: doTERRA
Website: www.doterra.com
Price to Join: $105 to join + Monthly Orders worth about $160
Recommended: It depends
What is doTERRA?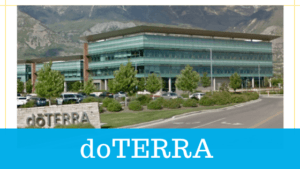 doTERRA is an MLM company selling essential oils. Besides the essential oils, the company's specialties are weight management, skincare, wellness, nutrition, health & beauty.
The company was founded at the beginning of 2008 and its headquarters is in Pleasant Grove, Utah.
You have probably already noticed that many MLM companies have their headquarters in Utah, including Tranont, 4Life, and Melaleuca.
It is not a coincidence. The reason why Utah is an unofficial world capital of direct sales companies and MLM is the less government intervention.
There are at least 10 other major MLM companies based in Utah.
But back to the doTERRA.
The founder of doTERRA is David Stirling who is currently also the CEO.
Currently, doTERRA operates in about 17 countries all over the world.
That includes Canada, Australia, the UK, Brazil, and so on.
There are about 3 million distributors. Let me correct myself: these are "Wellness Advocates".
(It is common for most MLM companies to use these fancy words).
In 2016 the company's revenue was about 1.2 billion, currently (3 years later) it was more than 1.5 billion.
The growth of the company has been significant quite recently in the EU, Korea, Japan, and Latin America.
Legal Issues with the doTERRA
The company has survived the first 5 years and it is still growing (usually 5 years is the point where the company either makes it or not.)
There are no major legal issues with the company.
Just to mention maybe one.
doTERRA International LLC received a warning letter from the FDA in September 2014.
It basically says that several Wellness advocates used false promotion, claiming that doTERRA products can cure influenza, cancer, neurological diseases, inflammation, and even Alzheimer's disease.
After this warning letter, the company came up with a new guideline about what the distributes can do and can not do.
Some Wellness advocates who had blogs with such claims had to take their websites down and some of them had to terminate their contract with doTERRA.
Is the doTERRA Pyramid Scheme?
Simply put – No it is not.
At least not for time being (let me explain in a second).
Although I understand why so many people call it that way. The problem is that everyone who joins the doTERRA is sooner or later told that real money is in recruiting and therefore every member should create a team.
With so many levels the company structure looks like this: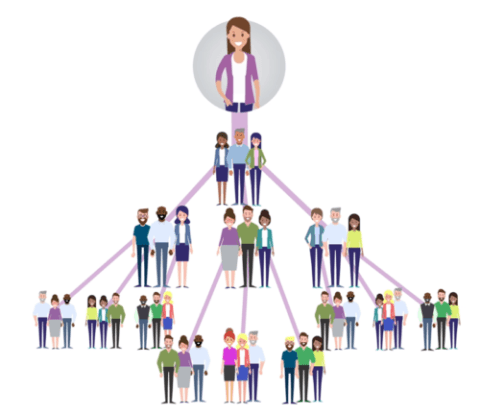 No wonder people call it the pyramid scheme.
I admit it has some aspects of it. The products are being pushed downwards and money flows from the bottom level up to the top level.
Therefore, only a few members at the top generate revenue.
The rest struggle or they even lose money.
How come people lose money?
We will talk about that in a bit.
But officially doTERRA is not a pyramid scheme – I did mention a few lines above "not for time being".
My point is that the largest MLM company selling essential oils, Young Living, was founded in 1993.
And only in April 2019, it was officially announced that Young Living operates as an illegal pyramid scheme.

Is doTERRA doing it better?
Does it mean, that people within doTERRA are not "forced" to recruit people, who are also advised to create their team, and so on and so forth?
Well, nobody from the distributors officially admits that.
But truth is that every new person contacted by doTERRA Wellness Advocate is advised to build his or her team.
Who is doTERRA for?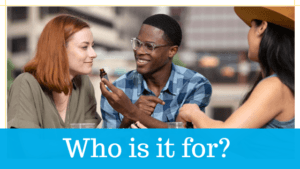 If you are passionate about essential oils and you are considered an extrovert personality, I guess this might be for you.
People starting as doTERRA distributors (or wellness advocates) may have success in the first month or two. The thing is that an ordinary person knows only a certain number of people (family members and friends) to whom they can sell it.
If you use the essential oils, you know that one bottle can last for a year(s) so you have to calculate how many people you have to visit in a year to make a living.
With that being said you have to enjoy meeting new people, cold calling them, and being persuasive
In other words, you have to be a good seller.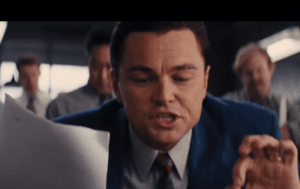 What is essential you have to deal with rejection.
When meeting new people, you always have to offer him or her to join your team. Every experienced doTerra member will tell you that the idea is to grow your team, otherwise, you have a hard time making a buck.
What is the Price to Join?
There are 2 options.
You can either become a Wholesale Customer or Wellness Advocate.
In both cases, you have to choose from one of the packages, or as they call it Popular Bundles.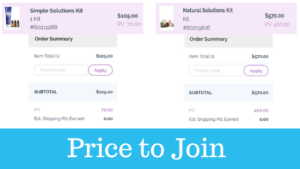 The price for these bundles ranges from $105.00 to $570.00.
For each product, there is a different PV (product volume) assigned.
To give you a perspective
– for the cheapest bundle cost $105.00, and the PV is 70
– the most expensive bundle with a price tag of $570, the PV is 400
Why do we talk about PV?
PV is like an internal MLM currency. Based on these numbers people get bonuses and they can climb the ranks and so on.
What is the difference between a Wholesale Customer and Wellness Advocate?
As a Wholesale Customer, you get product discounts, which are about 25%.
You can also earn product points with the "Loyalty Rewards Program" or LRP.
That means you can receive 10% to 30% of orders back in points (PVs).
If you make a monthly order worth more than 125PV, you get a free product.
How much is 125PV?
The PV and the cost/price are not directly proportional. To have an idea, let's take a look at this example taken from the doTERRA Popular package:
On top of this bundle, you still have to pay a membership that costs $25 per year (not a big deal though).
As a paying member you get a free bottle of Peppermint (it is said that the value of this bottle a little over $27).
Now, as soon as you become the wholesale customer, be sure that sooner or later you will be asked to join the team as a Wellness Advocate.
It is the intention of every distributor (I mean Wellness Advocate) to grow the team.
Of course, you can still say no.
As a Wellness Advocate, you can generate income by selling doTERRA products, and by creating your team, in other words, recruiting new members.
If you want to maintain the position of the Wellness Advocate, you have to purchase every single month doTERRA products worth 100PV.
Otherwise, you are not eligible for commissions.
100PV is something about $160 (depends on the product).
Keep in mind that you have to buy these products, whether you sell them or not.
Here is a comparison of both options:

Products, That doTERRA Offer
The company is selling more than 150 different products from personal care items, supplements, and of course essential oils.
Here is a rough overview of their product line.
Essential Oils
include Single Oils (Black Pepper, cinnamon bark…) or Proprietary Blends.
Personal Care
Here are body care products (for hair, skin, or spa)
Supplements
This section concerns weight management including different supplements for kids and women.
Kits and Collections
You find here enrollment kits or collections. They have special bundles of Chinese collections (Healthy Starter kit, or Healthy Home) or Spanish Collections
Literature
Literature concerns products or business, written in both Spanish and English Language. The one about products has a Chinese version too.
And there are other products, including Accessories, special offers Diffusers, etc.
What People Say About the Products/Company
There are mixed reviews.
It is important to differentiate between opinions about doTERRA products and reviews regarding the business side.
Product-wise, they are no major complaints. Maybe only regarding the price.
But this is an issue among all MLMs.
Most complaints are regarding the company as a business opportunity. People and even former distributors call it a pyramid scheme or they complain about customer service.
No wonder majority of people cherish their relationship within the family. They don't want to run out of friends either.
Compensation Plan or Financial Rewards Plan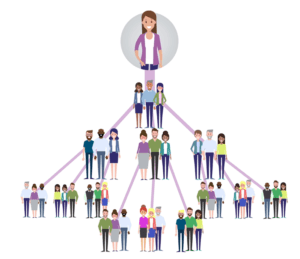 Compensation plans are always a big issue within any MLM. doTERRA is not an exception.
And it is made so on purpose.
With doTERRA there are 5 ways how to generate income:
Retail profit – Make about 25% profit off the products you sell
Fast start – Enroll new people and make a commission off of them (assuming each enrolled must have 100PV)
Power of 3 – Achieve 100PV if your self and your team members (3 of them) exceed 600PV, and you get a bonus of $50
Unilevel – You are paid commission from your downline members up to 7 levels (the deeper they go, the higher commission you get – ranges from 2% to 7%)
Bonus pools – or Leadership Pools – for Premier Level and above
To have a better understanding of the doTERRA compensation plan it is better to watch the video.
Please note, that I do not promote this company, even though this video is from the doTerra YouTube channel.
At this point, it is OK if you don't understand all that is in the compensation plan. I am sure the majority of the distributors don't understand it either.
The point is, that it is difficult to make money and the compensation plan is made in a way that shows the positive aspects.
It says A but it does not say B.
Note that they talk like this: "As you build your team…" – such a statement I find very misleading.
The truth is, it is very difficult to create a team that is profitable and yet can recruit other people – building new levels underneath you.
How Much Can You Make with doTERRA? – Income Disclosure
Let's have a look right away at the Income Disclosure.
Every company of this kind must have such a document available. It is issued each year.
Unfortunately, doTERRA has available the disclosure from 2017.

According to the numbers, it looks that the members are doing pretty good, don't they?
But wait a minute.
Have you noticed that this table (which is a screenshot of Earning Disclosure) contains only the upper ranks of doTERRA – starting with Silver?
What level is Silver?
Silver is already pretty high in rankings:
So the earnings disclosure is not complete.
It is safe to say that the majority of people are at the level of Premier and below. And most of them do not make any profit.
The report above only proves what is generally known.
According to the FTC, less than 1% of people within MLM make a profit.
Why People Lose Money?
One of the aspects, why people don't make any money, is the competition.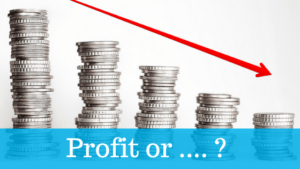 Everyone around you means your upline and your team (downline) do sell the same product. It depends on your location (how dense the area is) but there is a good chance that your associates know the same people as you do.
Why Mcdonald's does not have 3 restaurants on the same block?
The same reason why you can't make enough even if you recruit your family members. It is just not sustainable.
You may have some commission in the 1st month.
But how many bottles of oil do people need? Maybe 2 or 3 bottles per year?
Many distributors do OK in the first or second month.
After that, they run out of a customer that they know.
So they have to start cold calling other people (most likely friends of their friends) and at this point, it starts to be challenging for most of the Advocates.
Naturally, they start to procrastinate, finding excuses… but the bottom line is they stop selling.
The problem is that they have to maintain the 100PV every single month – but if they can't sell it, they start to lose money.
And you can't choose to sell a different product.
Unless you quit the doTerra and start with another company. But soon you would be in the same circle.
Would you join another MLM again?
After such an experience I doubt it.
If you like the products, you can still be a doTERRA customer and enjoy the products.
Easier Way to Generate the Revenue
I don't know you personally and I don't know how you would feel about recruiting people to your team. First of all, you start with your family members and friends because they are easy to reach.
Every newbie in any MLM company is lectured about searching for prospects within family and friends.
I know I couldn't do that.
I prefer a business model where my company/website is found genuinely.
In the online words, it looks like this: people want to find a solution to their problem so they go to the internet and search for it.
Now it is up to me as a business/website owner to set everything right so my website is on the 1st page of google.
It does not have to be a website like mine – you can help people to find for example the best game monitor.
They click on that – they go to Amazon and if they purchase the item you get a commission.
This is called Affiliate Marketing and it is quite an easy way how to earn money online.
Since we have reviewed an MLM company, it would make sense to compare both models.

You can read more about Affiliate Marketing vs. MLM and then decide which business model you prefer.
What I like about doTERRA

Products are popular, many people do like them
They have available training for members
BBB Accreditation
What I don't like doTERRA
It is necessary to recruit new members to make decent money
FDA warning letter (caused by several distributors but this was resolved already)
Too expensive – There are similar products available for a much more affordable price
Too competitive when it comes to business
Some Thoughts at the End
MLM used to have bigger potential 15 years ago and earlier – those times without the internet.
Without the internet, it was easier to sell a product to potential customers.
But today, more and more people go shopping online. And they can choose what product they buy and how much they pay for it.
The essential oils from doTERRA are overpriced and it makes it difficult to sell them.
How about recruiting other people? Is it something you would enjoy doing?
If yes, I believe there is potential.
Otherwise, there is no point in joining the doTERRA.
Let me know what are your thoughts.
I would love to hear your opinion, so please don't hesitate and leave a comment below.
Also in case you have questions, just let me know and I will be more than happy to give you a hand.