The short answer is yes, of course. People do fail in more than 90% of cases, regardless of the type of business.
But in the following article, I would like to go through several reasons why people fail in affiliate marketing. What are the wrong strategies and how to avoid failure?
This article is a mixture of both, research and my own experience. You are going to learn here what might be the potential risks associated with the affiliate marketing
By the time you are done reading, you will know why people fail in affiliate marketing. At the same time, you will learn some guidance on how to avoid mistakes.
Jump to:
Please note that this is by no means an easy job (being an affiliate marketer) but still, it doesn't require a budget. With the proper training and information, you can easily overcome potential issues.
I am sure you already know what is affiliate marketing so I don't have to waste your time here. In case you have some questions, you can check another article that consists of more than 20 questions and answers.
Can you Fail in Affiliate Marketing?
Affiliate marketing is a simple business model, yet many people fail. The answer is, yes, most likely as a beginner you will fail if you are not consistent with your work.
With no followers on social media and no youtube channel, the best approach is to have a website. This takes time though, but it is absolutely normal.
Your website needs to have:
Some authority
Unique and useful content.
In the process of building a such website, it is more than likely, that you do some mistakes.
Pay attention and avoid things that don't work, and apply what works.
If you already failed affiliate marketing, take a break. Reconsider your niche. If you insist on your original niche, check what the competition does and try to remodel it.
What are the risks of Affiliate Marketing?
Affiliate marketing is one of the most popular forms of digital marketing. A lot of people with no previous experience started as affiliate marketers.
Also, more experienced bloggers took advantage of this business model and were able to generate passive income.
You always see success stories, right?
Those that failed are forgotten – (apparently) there is nothing interesting about their stories. Well, I am sure there is, but no one talks about that.
And yet, considering the number of people starting as affiliate marketers, those that fail are the majority.
Why?
What are the Main Reasons People Fail in Affiliate Marketing?
Let's go over some reasons why affiliate marketers fail. Also, I will show you some tips on how to over overcome them so you can succeed in affiliate marketing.
Lack of Knowledge
This is a wide topic and it ranges from not researching and evaluating affiliate products to not having the right tools.
Let me break it down;
Wrong target audience
It's essential to research the audience and understand what motivates them to make purchases, what types of products interest them, and what their pain points are.
In other words, your audience is your niche.
But what does it mean?
You have to find a proper niche that is both profitable and you have some kind of interest in it. Ideally, you want to have experience with the particular category.
I am not going over the list of the best niches, but you can certainly check them out and pick what suits you the best.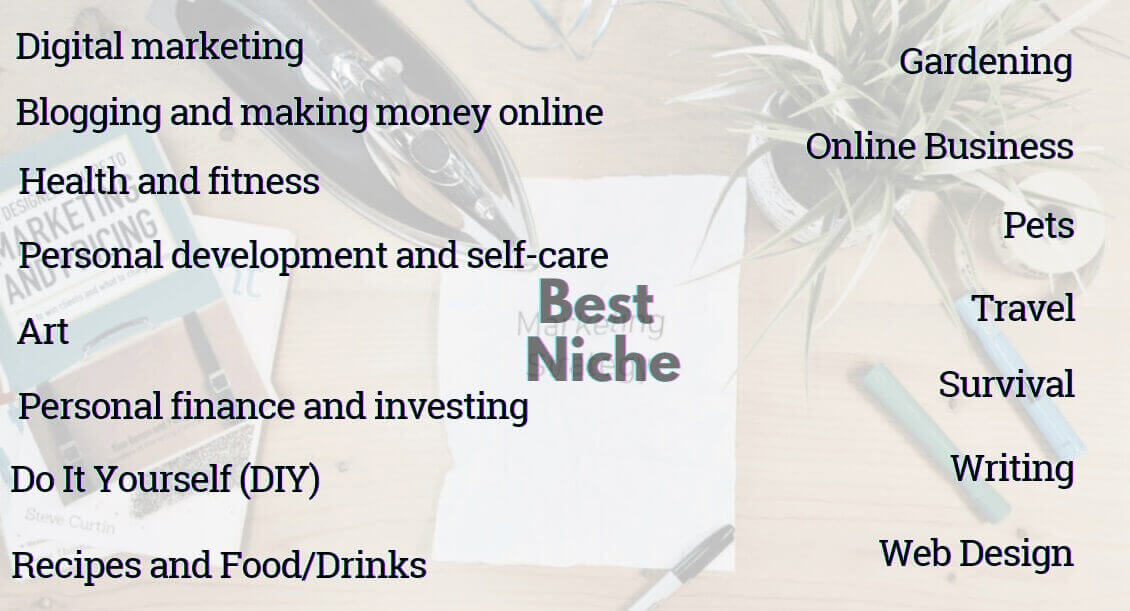 Not using the right marketing channels
Different marketing channels work best for different products and audiences. It's crucial to determine the right channels to reach your target audience and then invest the time and resources necessary to succeed on those channels.
That was too generic, right?
Let me put it in a simple way.
By marketing channels, I mean the way you show your product or service to the potential customer.
Imagine you have an affiliate link pointing to Hiking shoes on Amazon.
Put that link on Facebook and see what happens. Most likely nothing.
You can even lose some of your friends by bothering them with stuff they are not interested in.
The thing is, you don't want to chase people.
Let them chase you.
And that can be done (quite easily), by setting up a website and creating content that people search for. I know this is easier said than done.
It is necessary to master some skills and learn how to create content that ranks well on Search Engines. So when people search for specific terms they might find your content.
They are not pushed or anything, they genuinely landed on your site, consume your content, and might be ready to buy.
This is by far the best marketing channel you want to create.
Yes, it requires some skill, effort, and time. But it is an evergreen process that works in the long run.
Not having the right tools
As mentioned above, the tools you want to have consists of:
the website
an analytics platform (like Google Analytics)
an email marketing platform (eg. Aweber)
Without these tools, it can be difficult to track the success of your campaigns and make informed decisions.
Proper Skills
When I first started with affiliate marketing, I had no idea where to start and how to start.
I had joined one course on affiliate marketing, but I was misled.
Unfortunately, this happens all the time due to misleading marketing and it is not easy to find the proper platform that keeps what promises.
But after some time, and by the process of elimination I have found the platform with great step-by-step training that showed me:
How to properly set up a WordPress site
How to choose the niche (and thus the audience)
how to use some extra tools without spending extra money
And eventually how to drive and monetize the traffic
But what really convinced me to join that platform was the free trial they offer. With the free trial, you can take 5 lessons and test whether it suits your requirements or not.
Not having enough patience
With the right knowledge and proper tools, it is still possible to fail.
And lack of patience can contribute to failure – big time.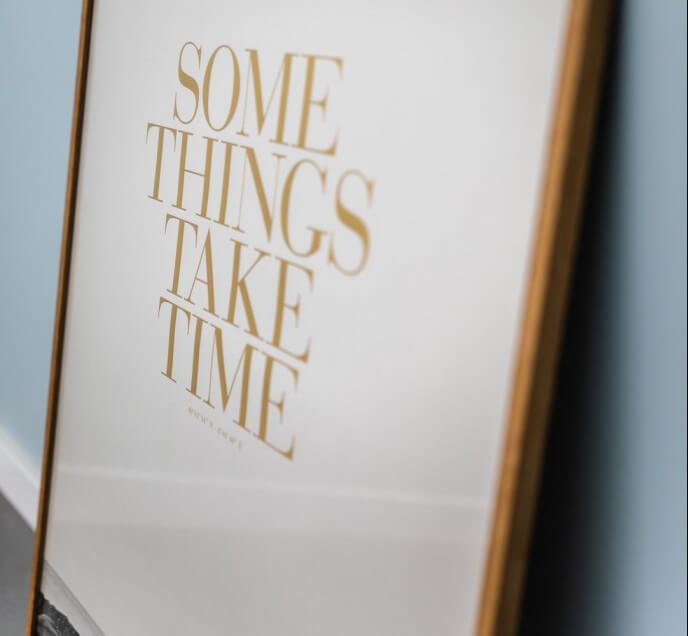 Affiliate marketing requires patience, persistence, and a long-term perspective. It takes time to build a successful campaign, and it's essential to stay focused and persistent, even when results are slow in coming.
Usually, it takes at least 1 year to see significant results, in some cases, it may take even twice as much.
It all depends on a niche, keyword research, the content you create, and sometimes even luck.
So don't have unrealistic expectations.
Success with affiliate marketing doesn't come instantly.
Here are key points:
Don't quit too soon – Affiliate marketing requires an investment of time, effort, and resources.
Allow your campaign to mature – for example and a newly published article needs weeks to fully mature. In other words, it needs some time until the search engines recognize the full potential of such an article.
Learn from your mistakes – Make adjustments if necessary (update the existing article, create more informational content, and be more helpful).
Golden Rule – Affiliate marketing is a marathon, not a sprint. You have heard this one already. It may sound like a cliche, but it is the truth.
Lack of Consistency
This relates to the lack of patience.
In other words, Not being consistent when it comes to content publishing is a real issue.
If you have problems with new content creation, do more research and set the rule to publish at least 1 article per week.
You may have heard about ChatGPT.
It is a great source of information and it can give you a lot of new ideas. It certainly speeds up the process of research. So there is no excuse these days.
You don't need to go to the library and study 2 or 3 books in order to create 1 article.
Just do research, stick to the point (the headline of your article) use your own style, and release the content.
Do this on a regular basis.
Ignoring Your Audience
All these reasons why people fail in affiliate marketing are related.
And I wanted to point this one out.
Just be sure that not providing value to your audience through helpful content or information means that you will definitely fail.
Don't do this mistake.
Be helpful and engage with your audience.
And that means even simple things like giving feedback in your comment section.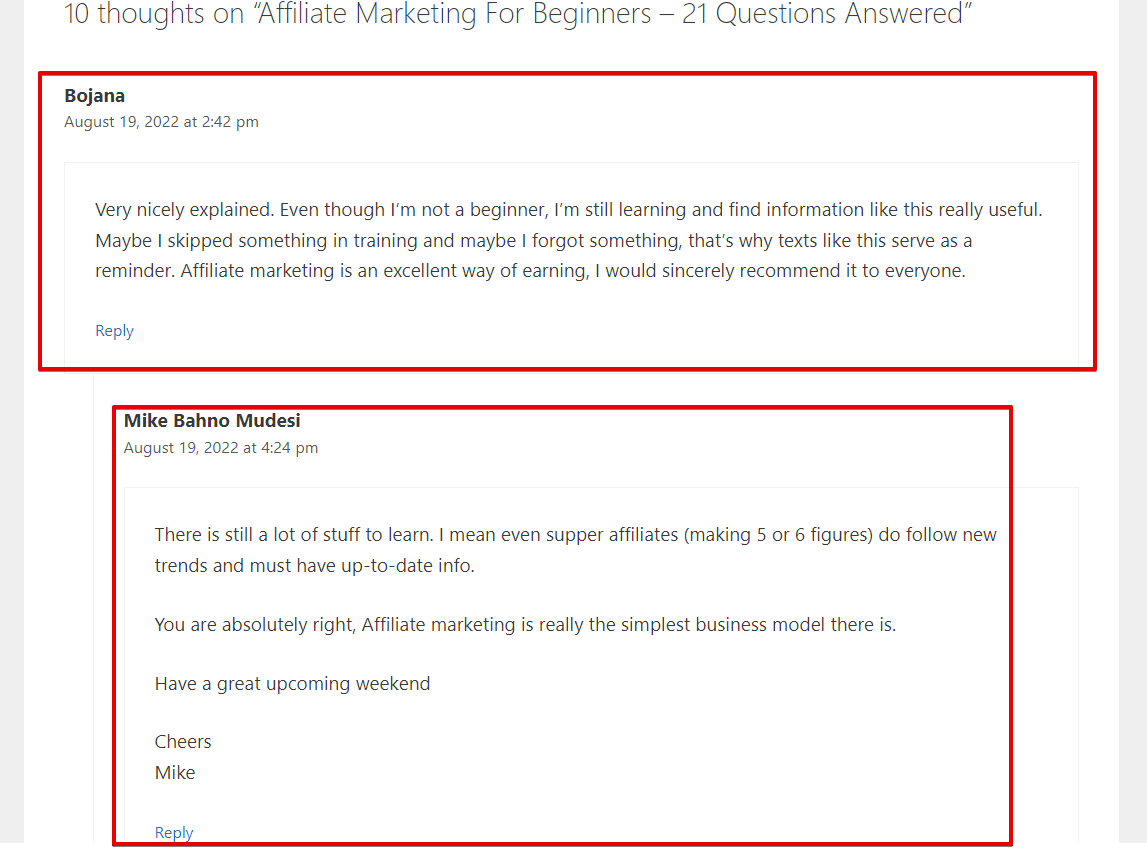 If you have a blog and people leave comments, you should find some time and make sure to provide them with feedback.
Lack of Traffic
As a consequence of the reasons above, you don't get enough traffic to your website.
Without a steady flow of traffic, it can be difficult to generate sales and achieve the desired results.
To ensure success in affiliate marketing, it is important to focus on driving traffic to your website.
This can be done through a variety of methods, including:
SEO – search engine optimization
Social media marketing
and even Paid advertising
However, the 3rd option is mostly for matters with a bit of experience.
Obviously, by consistently driving traffic to your site, you can increase your chances of success in affiliate marketing.
Misleading Tactics
Using aggressive and/or misleading tactics can have serious consequences for your reputation and long-term success as an affiliate marketer.
Many gurus use fake reviews or testimonials in order to lure in as many people as possible.
This is short-term thinking and these gurus can lose their reputation.
What is even worse, many systems that use misleading tactics don't even reveal who is behind the platform.
Take this as a major red flag.
Simple rule – when doing research about courses on affiliate marketing always make sure there is clear information about who is the founder and there should be contact information as well.
I am sure you have experience with such platforms or systems.
So don't do that same mistake when you promote certain products or services.
More Strategies to Avoid
Not keeping up to date with the latest trends and best practices in the industry.
Not tracking and analyzing data and performance metrics.
Using aggressive or misleading tactics to promote products, such as using fake reviews or testimonials.
How to Overcome the Failure?
Avoid these mistakes by educating yourself.
Below, is a short list of specific stuff that you should keep in mind if you want to become a successful affiliate marketer.
Proper Education and Training
This was already mentioned several times but I can't stress enough the proper education and training.
Seek out mentorship and guidance from people that have success with affiliate marketing.
Make sure that you are willing to invest some time and resources. At the same time realize that success will not come in a few weeks.
Rather it will take a year.
But many successful businesses took years. I am sure you are aware of it.
The affiliate business model is not an exception.
Patience
Have realistic expectations about the timeline for success.
In the beginning, set small goals like publishing content on a regular basis.
Have long-term goals as well and stay focused on them.
Consistency
Again, have a plan and stick to it.
Set aside dedicated time every day for affiliate marketing efforts. Focus on a blog post each week.
Have in mind proper content optimization, and be consistent with your activity.
Choose the Right Affiliate Programs
Choosing the right affiliate programs is crucial to the success of your affiliate marketing. It is important to choose affiliate programs that are relevant to your niche.
It must have a good reputation and offer attractive commissions.
Again do research and compare different affiliate programs before making a decision.
Look for affiliate programs that have a proven track record, and are relevant to your niche.
Here are some affiliate programs that are well-known:
ClickBank
eBay Partner Network
Commission Junction (CJ)
Awin
Rakuten Affiliate
Drive Traffic to Your Website
Driving traffic to your website is another crucial factor in the success of your affiliate marketing efforts.
I have mentioned a few methods of how to drive the traffic t your website.
The best method is SEO.
As you know SEO (Search Engine Optimization) optimizes your website, including content optimization.
You may have heard that it should be optimized for search engines.
Well, it is better to optimize your content for people. That means make sure your content is:
easy to read (including the mobile versions)
contains images (for visualization)
has a lot of paragraphs (with empty spaces between)
right to the point (avoid the fluff and useless information not related to your post)
Be Transparent
It is essential to remain ethical and transparent.
This includes being upfront about the potential risks and benefits of a product or service.
Also, avoid false or misleading claims, and take the time to research and promote products or services that align with your values and beliefs.
With transparent marketing practices, you can't go wrong. You can build a loyal following of customers and establish a long-term affiliate marketing business.
Conclusion
Is it possible to fail with Affiliate marketing?
Definitely.
But by adopting the right strategy you can eliminate the risk of failing. Will it work for you if you have no previous experience?
Well, probably not for the first time.
Learn from your mistakes. Apply the proper education and with the right effort and patience you will eventually earn passive income with affiliate marketing.
If you have questions and I am sure there are a lot of them, feel free to use the comment section below
will be happy to provide you with the answer; hopefully, within 24 hours
Thanks for reading,
Mike.
FAQs
Why do most affiliate marketers fail?
Most affiliate marketers fail because they lack patience and expect quick results.
Success in affiliate marketing requires consistent effort, valuable content, understanding the audience, and building trust over time.
Additionally, trying to cater to everyone leads to failure. Instead, focus on a clear niche to build expertise and authority. Stay committed and embrace the learning process for long-term success.
Is there any risk in affiliate marketing?
Yes, but considering that there is no need to invest a lot of money, you don't risk much. other than you invested time.
So it can happen that because of choosing the wrong niche, you can keep creating content for a year without making a single sale
There could be many reasons for that eg:
too competitive niche
trying to rank for competitive keywords and thus no traffic
targeting the wrong audience
What is the success rate of affiliate marketing?
It is very low and most studies who that it is less than 1%.
Is it because the business model is wrong? No, it is true for any walk of life.
Affiliate marketing is still a very simple business model. But people are generally lazy and expect too much in a short period of time.
What is the hardest part of affiliate marketing?
The most difficult on affiliate marketing is the first year. Mainly due to the fact that you work consistently and do not see any result in terms of earnings.
This is frustrating and for many beginners, it can be detrimental. People usually quit within a few months.
Only a small portion of people keep on working and these are the successful affiliate marketers.
In my experience, many of them used to belong to the first (impatient) category. But eventually, they found a way and did break through.
With that being said, even f you fail the first time, it doesn't mean that you won't make it on a second run.
What should you avoid in affiliate marketing?
Don't be misleading with your marketing.
Be transparent and honest. This is the best strategy you can apply.
On a personal note, don't expect results by the end of the next week. It takes time to build authority within your niche. That applies to search engines and your audience.
Those who are consistent and patient are very likely to earn 4 figures per month within 2nd year.