You probably know that AI is getting better and more companies are using it to improve their services. There are also other companies offering digital courses promising you to make money using AI.
One particular product is available on WarriorPlus and it is called AI Cash Machine Review.
Apparently, with this product, you can make hundreds of dollars per day, with almost no work.
Well, in the following review, I am going to reveal what is the AI Cash Machine really all about. including how much it really costs and why it is almost impossible to make money with it.
Jump to:
Disclaimer:
Please note, that I am not a member or an affiliate of the AI Cash Machine.
This review is based on research and information available online in the public domain.
Any recommendations and conclusions are only opinions and may not apply to all persons or situations.
AI Cash Machine Review
AI Cash Machine is a WarriorPlus product that was released in February 2023. It promises to make easy money by posting a video on a "secret page".
The problem with this application is that you basically steal other's people videos and post them on a so-called "secret page" which is a platform with far fewer people that go to Youtube.
Besides, it is not possible to receive payment for sharing videos that belong to someone else.
What is AI Cash Machine?

AI Cash Machine is a WarriorPlus product that was released at the beginning of February 2023.
It seems that this product leverage AI, either from OpenAI or ChatGPT, to generate income.
It promises you to get paid for posting videos on a so-called secret platform. It is said, you can get paid $40 every time you post a video.
And you don't have to create the videos… According to the sales video, this app utilizes AI, so it "syncs unlimited $41 payments in their account".
Based on claims on the sales page, you don't have to:
Learn anything
Invest money
Do any work
You just need to do a setup that takes only one minute and then just keep refreshing the account.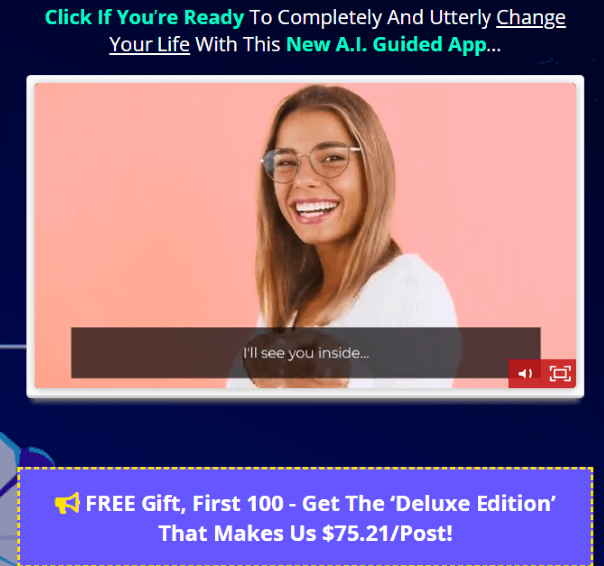 If you think this seems too good to be true then you are right.
But let's take a look at how this works.
How does it work?
There are a few steps.
Access the A.I. Cash Machine by clicking on any of the buttons on their sales page
Enter a keyword in any niche and AI will create 100s of videos in minutes
Profit – each time they upload a video, they get paid a little over $40 directly to their bank account
To me, this sounds ridiculous and in my experience these claims are nonsense.
Let's get deeper and in a few seconds, I am going to debunk the statements on their sales page.
Who is Behind the Product?
As mentioned, this is available on WarriorPlus and it was released in February 2023. According to the sales videos, it is not easy to learn about the creator of the AI Cash Machine.
On their sales page, if you scroll down a bit you find the persons behind the AI cash machine;
Jason Fulton
Seun Ogundele
I don't know about Jason, but Seun Ogundele is probably the main person behind the app.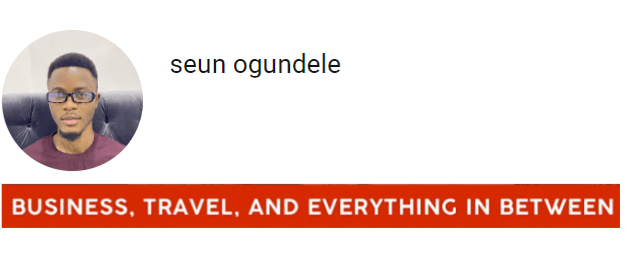 Based on the information from Warrirplus, he is registered under the name"elitemediaonline".
This profile is familiar to me and I have reviewed some of his products already.
For example, one of the products was called Injecto.
This app is still available but again, it doesn't work as promised on the sales page. From the Injecto review, it is obvious that you can't make money from using the app.
And there are other products from Seun Ogundele a.k.a. elitemediaonline, that have the same patterns:
hyped up sales page
Claim about how easy it is to money to make
but in reality,
All the claims are nonsense
Too many upsells, so the price is not $17, but a couple of hundred.
From my experience, I would avoid any product that comes from the elitemediaonline.
AI Cash Machine Sales Page
I have already covered some of the statements on their sales page. And I believe it is clear what is this about.
With that, being said it doesn't make sense to go through every single detail on their sales page.
But it is important to be careful whenever you see claims like:
100% Success Rate
Everything Is Done For You On Autopilot
PLUS: Get Paid $300 If You Failed To Get Results With This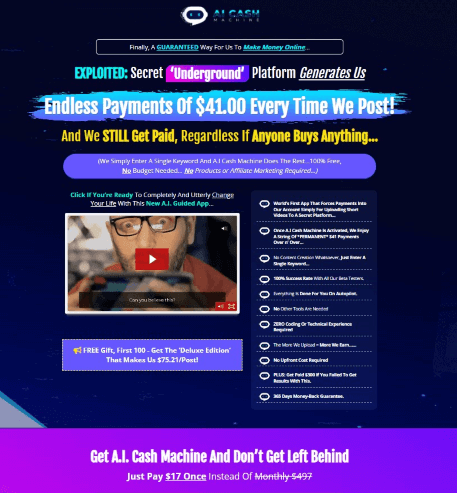 Again these sounds too good to be true.
And it is exactly the case.
If this is your first WarriorPlus product, please be cautious. My advice is not to trust everything you see on the sales page.
It's important to approach these offers with a critical mindset.
Otherwise, you might lose a couple of hundred dollars. I did experience some of W+ products, just wanted to try them out.
Thankfully I knew how to skip the upsells section so I lost only a few bucks.
That's right I basically lost the money, since there is no money-back guarantee.
And forget about the:
"Get Paid $300 If You Failed"
Marketing Tactics
By now you are already quite familiar with their marketing tactics.
But let me mention a few more;
They use a video with actors and claim that they made 4,000 dollars. It should make an impression that you can make a lot of money as well.
You just need to purchase the product.
These are false claims. Most likely they made the money from selling the product and not from applying it.
Again, these are shady marketing tactics. It is easy to spot these tactics, they are pretty much the same.
There is one more shady tactic, but it is related to the pricing so it will be described in more detail below.
What is Inside the AI Cash Machine?
Inside the dashboard, you have a menu with some features.
The fundamental feature of this app is a search bar where you can search for videos.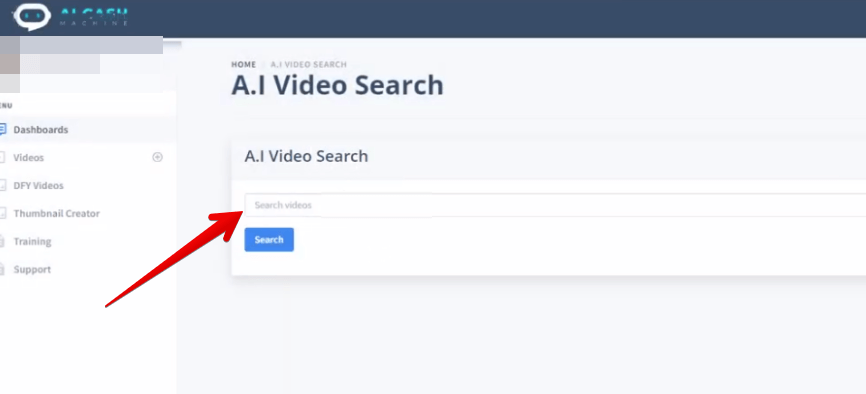 When you put a keyword in a search bar, it is supposed to generate a video using AI.
The truth is that it just searches the existing videos on a website called "Pexels".
You can then download videos. If you want you can use the features within Dashboard and edit the video.
Then, just upload to the "secret page", called Rumble.
You and I know that this is not a secret page, at all.
It is just a similar page to Youtube with a lot less traffic than Youtube.
Let's go briefly over the menu;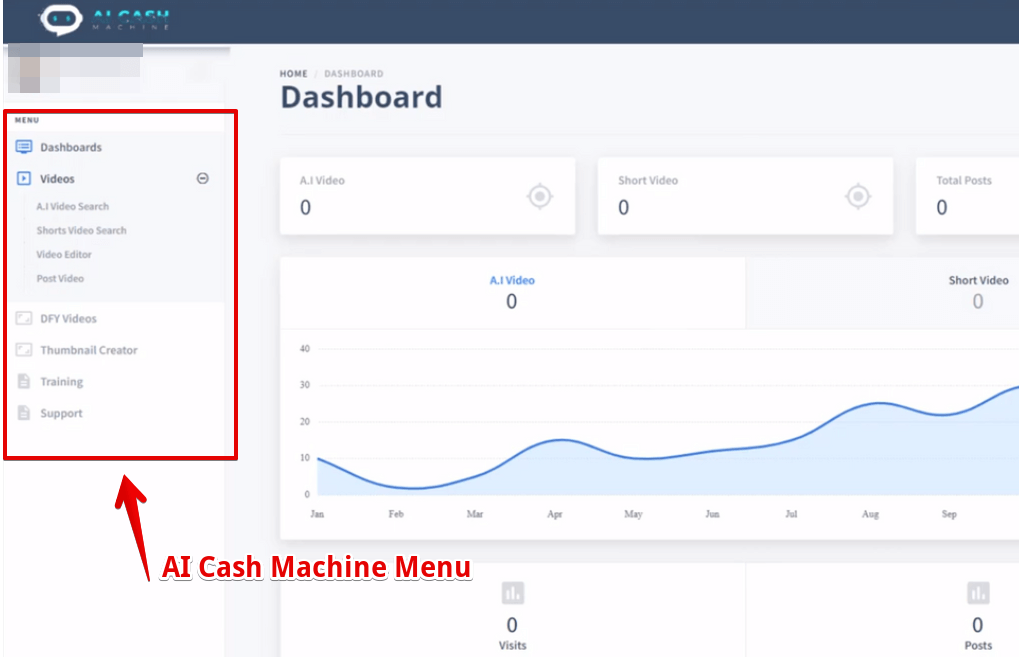 Video Creator
This connects you to Youtube short videos.
In other words, these are existing videos of other's people. You don't have the right to download them and make them your own.
Well, technically you can. What might happen (in the best-case scenario) is that you won't be able to monetize these videos.
In the worst-case scenario, your channel will be banned.
So this "Video Creator" feature has nothing to do with video creation.
Video Editor
This is a very simple video editor.
It is probably even simpler than that free video editor that is available in Youtube Studio, see below on screenshot: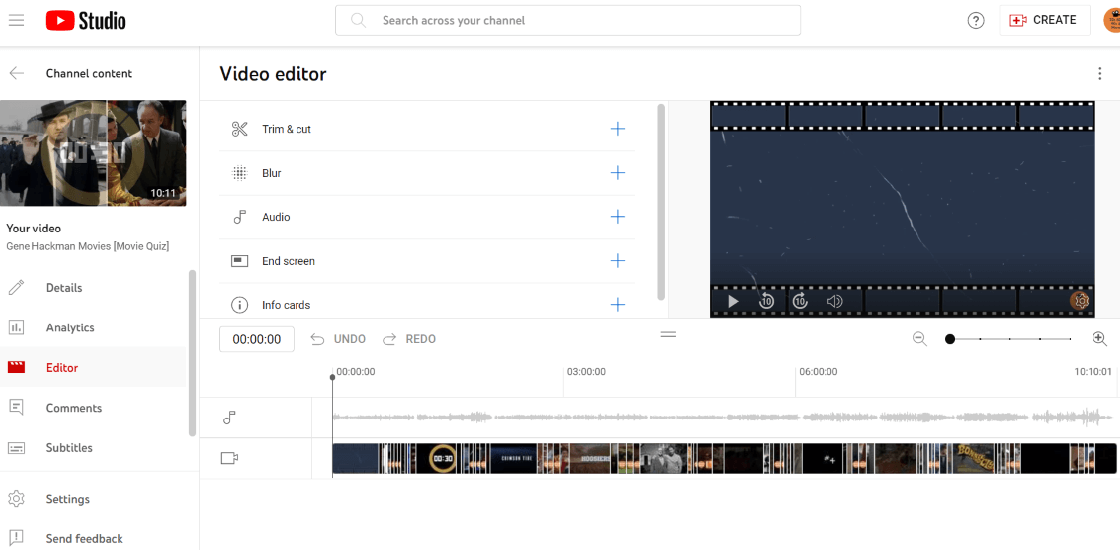 Thumbnail Creator
Again, there is no need to purchase this WarriorPlus product because of some extra functionalities within the platform.
This thumbnail creator has very limited capabilities.
You will be better off with Canva.
Canva is free to use with a lot of interesting features.
Training
There is no training in this section.
What you might find is only a few videos, that don't show any advice or recommendations.
And, none of the videos is longer than 7 minutes. So you can imagine what is the learning potential of this so-called Training section.
How Much Does It Cost?
The front-end price is less than $20.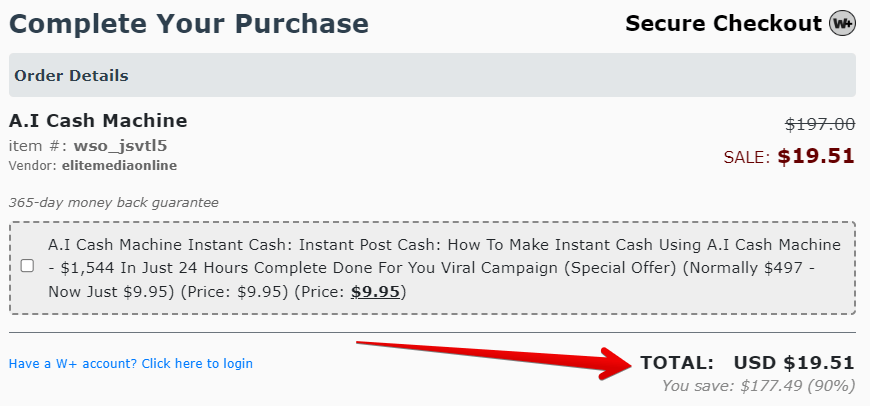 But that's not all.
After the check out you are then forced to make additional purchases.
All these products work the same. There are several upsells, and if you are not careful, you might buy them all.
There is a skip button, but it is not easy to find it.
Let's take a look at how much a person buying this app might easily spend.
AI Cash Machine Upsells
This is called a funnel and as an affiliate marketer, I can sell the product. In theory, I can make money by promoting the AI Cash Machine.
This is the screenshot from their JV page where I see how much I can make: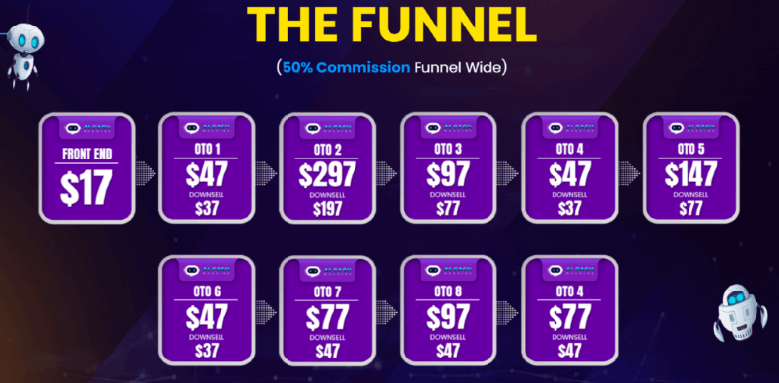 It says 50% commission. Not bad, right?
In case the customer decides that he doesn't want the $297 bundle, he can get a discount. As you see this is possible almost through the entire funnel.
Let's go over 2 scenarios:
The most expensive cost is $652
The cheapest one (with the downsells), "only" $315
In the end, the entire product doesn't cost $20. The final price is much higher.
I wanted to show you these screenshots to demonstrate the truth about the pricing.
My intention is to caution everyone to be careful when dealing with it.
AI Cash Machine Pros

There is none (Not even a money-back guarantee)
AI Cash Machine Cons
Hyped-up sales page
The product doesn't work as advertised (it doesn't work at all)
No money-back guarantee
Conclusion
I understand that you would like to find a way how to make money online. The truth is that you can't rely on products like AI Cash Machine.
They promise you to make easy money and let's be honest – who doesn't want easy money?
The founders of the AI Cash Machine count on that. In other words, they still can trick a lot of people and many of them would fall for that.
But it doesn't work that way.
Generating revenue online demands experience and skills; even a basic blog requires a business mindset.
In order to obtain such skills, it is recommended to complete several weeks of training. In my experience, one of the best platforms is called Wealthy Affiliate.
Below you can watch the video to find out for yourself.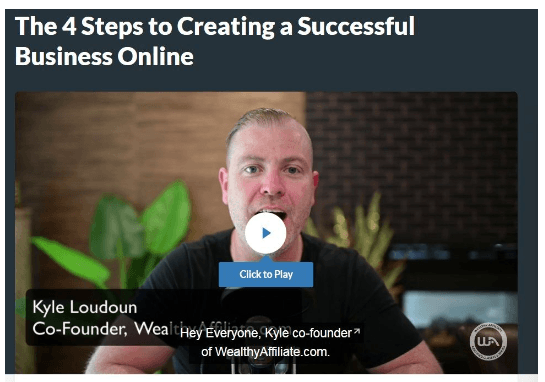 I hope you find this review helpful. In case you have questions let me know in the comment section below.
Thanks for reading,
Mike.
I'm Mike, an internet marketing enthusiast since 2015.
From buying my first website and using paid ads for traffic to mastering organic traffic through SEO and diving into affiliate marketing, I've come a long way.
In 2018, I took advantage of an educational platform where I learned how to effectively monetize websites. While working as an SEO junior analyst, I honed my expertise, enhancing my knowledge and skills.
Now, I apply these insights to offer valuable guidance to help you navigate the world of affiliate marketing and SEO, empowering you to make money online.