CloutZap seems like an easy way to make some money.
The promise of easy money can be alluring, I understand that.
The reality is that most of these websites are misleading and they don't live up to their promises.
CloutZap is just one of those and in the following CloutZap review, I will walk you through the site.
The good news is that in this case, the red flags are quite easy to spot – if you pay attention.
So let's get into that so you know how to check the warning signs and I will also briefly explain what it takes to generate online revenue.
Jump to:
Disclaimer
Please note, I am not a member or an affiliate of CloutZap. This review is based on research and information available online in the public domain.
Any recommendations and conclusions are only opinions and may not apply to all persons or situations.
CloutZap Update June 2023
I keep an eye on such scams, and as of the update (June 2023), the website cloutzap.com does not work anymore.
The domain is for sale.
It proves that CloutZap is not worth looking at.
CloutZap Review
CloutZap is supposed to be the #1 network earning page promising that anyone can make decent money on a regular basis.
The truth is that that entire website is a scam. No one ever made money with CloutZap.
There are red flags all over the website that is very easy to spot. For example, the payment proof screenshots are fake.
Apparently, someone got paid when the CloutZap website did not exist!
CloutZap is a scam, most likely a data harvesting scam that collects email addresses and probably other personal data as well.
Keep away from the site and do not sign up for it, and most importantly do not reveal your credit card information.
What is CloutZap?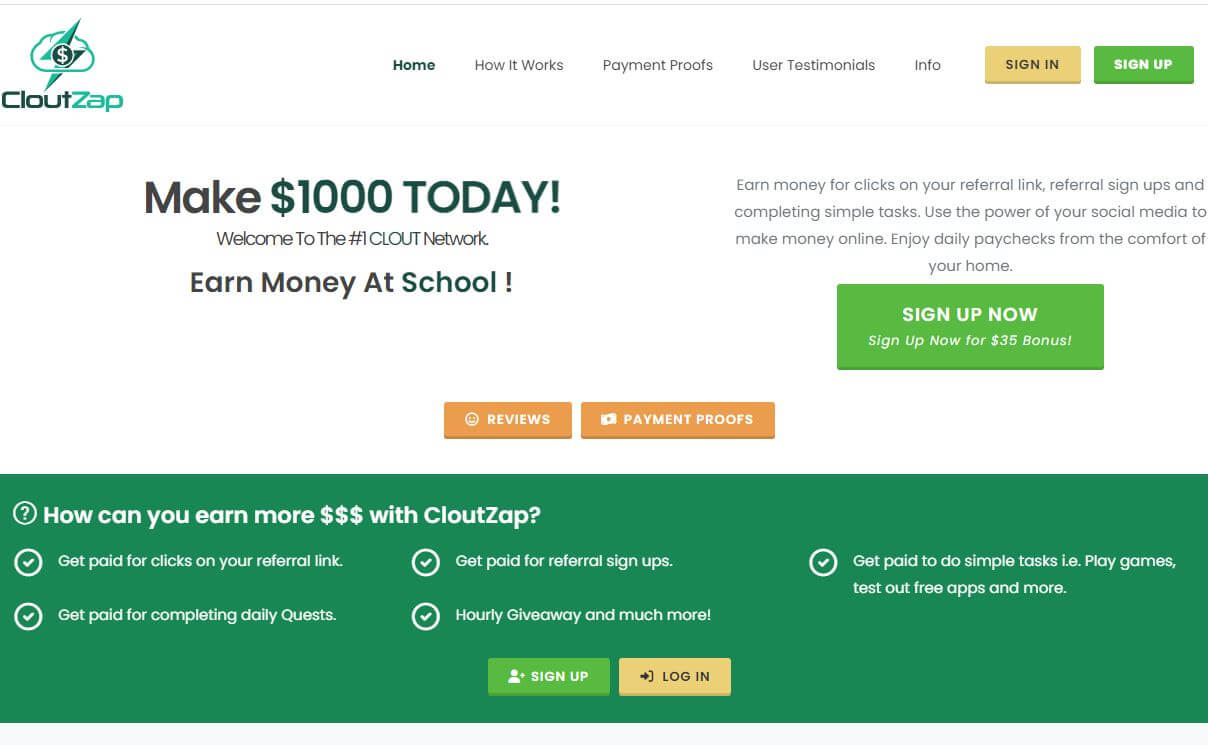 CloutZap is supposedly the #1 network page where anyone can make money just by signing up and doing a quick survey.
After signing up, you get a referral link and you can make $2, for every person that clicks on it.
This is what it says:
"Earn money for clicks on your referral link, referral sign-ups, and completing simple tasks."
Apparently, they pay $15, if someone signs up.
But singing up is for free.
Where is the money coming from?
It doesn't make any sense.
They want you to think that this is some kind of affiliate marketing. But affiliate marketers get paid only if the person after clicking the affiliate link buys a product or service. I.E. may purchase.
But according to CloutZap, you get paid just for the clicks.
If you really think about it, you'll see that this is just a plain lie.
Someone might say, well, they probably monetize their website with Ads.
But:
They don't have that much traffic (And in the section below it is shown how much traffic they get)
They don't have any ads on their website

CloutZap website information
Analyzing the website traffic of a specific platform is like visiting a new city and deciding on a restaurant. You'd prefer a busy restaurant with satisfied customers, rather than an empty and abandoned one.
Similarly, checking website traffic helps gauge the product's quality.
Additionally, I often consider the age of the website (domain registration date) to make more informed decisions.
When it comes to websites promising to make easy money my advice is, to be always suspicious.
One of the first thing I check is the website registration date. Then you can double-check what information is on the actual website to see whether the date matches.
If not, there is something fishy about the website. In many cases, the website is only a year old, but the info on the website says, it is much older.
If the age of the platform they claim doesn't match the actual registration date of the website, I wouldn't consider the system trustworthy.
Why would they lie?
The reason is, that it looks more serious and people tend to believe it more.
Here is the actual information about the CloutZap website registration date:
And here is a screenshot from Ahrefs, just to be sure.
It is obvious that the website did not have any traffic before February 2022.
And according to Ahrefs, their peak in traffic was in February 2023 with about 10,000 visitors per month.
That means since their website started getting visitors, they have had no more than 120,000 total users by now (March 2023).
CloutZap About Us
From their images it seems that they are active since 2017, 2018 they already have some progress: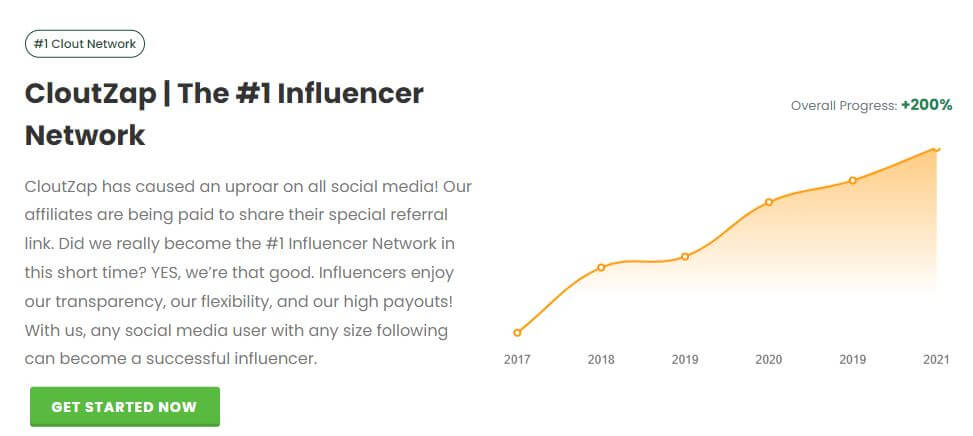 Well, this is misleading, but maybe it is just for illustration.
Who is behind the CloutZap?
It doesn't say who is being the CloutZap.
They have some general information, some story that is most likely made up.
This is another red flag. People behind the app do not reveal their identities. Also, they show how many users are registered and how much they paid out.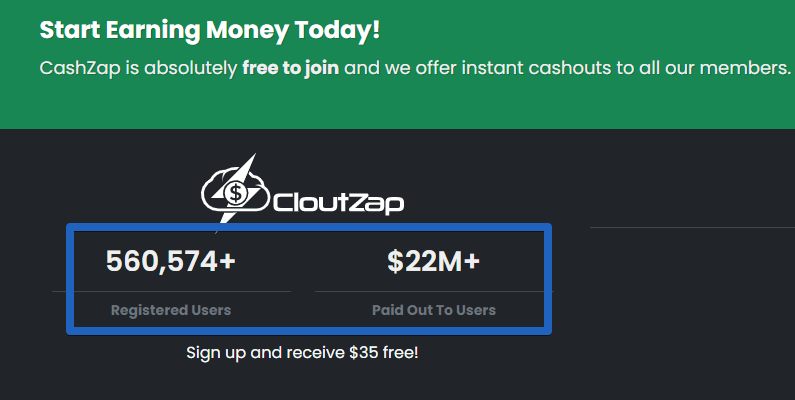 More than 500,000 users that got paid $22 million?
How is that possible?
We know that the amount of traffic the website has gotten is much lower; probably 5 times less than 500K.
Another claim is false.
How can you make money with CloutZap?
You can not.
The claims on their website that you can earn money simply by having someone click on your referral link are false.
The sheer truth about the earning potential with ClutZap is that no one gets paid.
Who is the CloutZap ideal for?
CloutZap is a data harvesting scam and I am sure you agree that this is not good for anyone.
That's why, stay away from it.
If you looking for ways money, you can check the survey website where you can make a couple of bucks per month. The easier task the lower earning potential.
Simple as that.
CloutZap is not a legit site, so I do not recommend it to anyone.
CloutZap Red Flags
Fake Payment Proofs
One of the first red flags I found was in the Payment Proof section.
Apparently, a user got paid in August 2021. That is interesting since we know that the website was not registered at that time.
How it is possible?
It is not. This is proof that the screenshots are fake.
The one below is taken on August, 26th, 2021.
The other one is even older, from January 2020.
Just a quick question:
Do you remember when the CloutZap website was registered?
I am sure you do and therefore these screenshots are fake.
Terms and Conditions
And again, based on the information above, we know that the T&C is phony:
It says, that the terms were last updated on May 14th, 2021.
My question is Terms and conditions regarding what?
Another proof that the entire CloutZap is one scam.
No feedback
I did try to get in touch with people behind the CloutZap. I wrote an email but even after several days, I did not receive any feedback.
In fact, I only got a message saying that there is a problem delivering the message: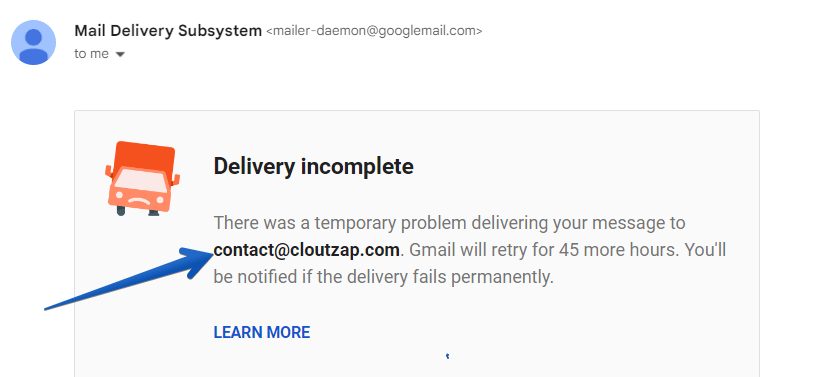 Number Registered Users
The number of registered users is about 5 times more than the number of users that visited the website. This is false information.
To sum it up, this is enough to claim that CloutZap is extremely misleading.
CloutZap Red Flags Pros and Cons
Pros

There is nothing good about this scammy system. My advice is, to stay away from it. And whenever you see a similar website offering you easy money just pay attention to the details and double-check the claims on their website.
Cons
CloutZap doesn't pay. None of the users gets paid.
Misleading information on their homepage
Claims about the age of the system vs. the reality
High chance of stealing your personal data (when signing up do not use your official email address)
Conclusion
If you were looking for easy ways how to make money on the internet, I hope you understood that CloutZap is not the right platform.
In fact, it can be even harmful to you, since it may harvest personal data and even credit card information.
By now you should be able to recognize such scammy websites, so you won't fall for them in the future.
That is good news.
I know that you still want to find a way how to generate income.
Well, the not-so-good news is that it won't be easy. And people who make let's say 4 figures a month dedicated some time and effort to it.
Generally speaking, it takes at least 10 months until you see some results.
But the good news is that this is a scalable business. And if you can make $300 per month in a year, you can make $3,000+ within the next year.
That is the power of the internet, but there is no such thing as a push-button system that can generate money for you.
In case you are interested what it takes, and you want to have aces to a step by step training here is a video that shows you how to do it.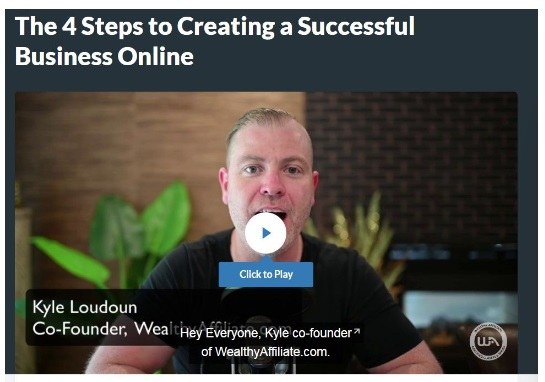 It is part of an educational platform called Wealthy Affiliate and they even offer a free trial with 5 lesson training for free.
If you don't like it, you don't pay.
If this is something you have been looking for, congratulations. Feel free to take advantage of this educational platform.
I will see you inside.
In case you have questions, about CloutZap or any other online platform, let me know in the comment section below.
I will be more than happy to help you out.
Thanks for reading,
Mike.
I'm Mike, an internet marketing enthusiast since 2015.
From buying my first website and using paid ads for traffic to mastering organic traffic through SEO and diving into affiliate marketing, I've come a long way.
In 2018, I took advantage of an educational platform where I learned how to effectively monetize websites. While working as an SEO junior analyst, I honed my expertise, enhancing my knowledge and skills.
Now, I apply these insights to offer valuable guidance to help you navigate the world of affiliate marketing and SEO, empowering you to make money online.
FAQs
Does CloutZap actually work?
It seems that CloutZap is currently not functioning, which unfortunately means that individuals may not be able to earn money through the app at this time.
Furthermore, the website for CloutZap is also not working, which raises concerns that it may have been a scam.
When was CloutZap created?
Based on the information available on their website (at the time when it was operational), CloutZap was purportedly established in 2017.
However, the domain registration for their website only occurred in October 2021.
This indicates that they provided inaccurate information regarding their inception date, which further suggests that their actions were deceitful and fraudulent.