White Hat SEO represents a series of optimization strategies and techniques that are approved by search engine companies as a correct design.
OK, that explanation is a little bit complicated.
Let me put it this way:
White Hat SEO is a simple technique that improves your ranking in search engines without violating the rules.
These rules were not so strict in the past, which is why many black hat SEO techniques are used to work.
Sometimes, the white hat SEO is also called Ethic SEO.
I assume you want to rank well with your website (especially in the long run), so it would be good to know what white hat SEO is all about.
So, what is white hat SEO about?
In this post, you are going to read more about simple techniques that if you apply you don't have to worry about any new Google algorithms update.
Do I Need Special Knowledge to Comply With White Hat SEO?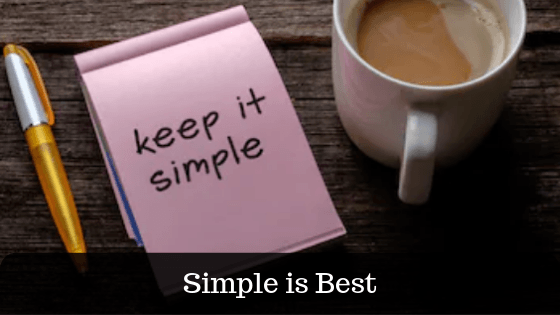 To apply these ethical SEO strategies, you don't need to acquire any special knowledge. By the end of this post, you will learn that all of them are simply straightforward and they all make perfect sense.
I use only white hat SEO techniques.
Back in 2016, I had no idea what black or white hat SEO means. Then I joined one educational platform and I followed the training. I naturally found out that as I go through this training I naturally comply with the proper SEO strategies
The platform teaches you how to rank well in Google and other search engines as well (including Yahoo and Bing).
The main strategy is to focus on delivering value to your visitor and thus the reader.
Once the reader is happy about the content he/she finds, Google recognizes this and gives you (meaning your website) a better ranking. Soon enough you find out that you are on the first page of Google.
So let's go through the specific white hat SEO techniques.
White Hat SEO Techniques
Here is the list of the techniques or strategies to apply. You are also going to see some specific tools which you can use as part of the specific strategy.
1) Great Content in Your Posts/Articles
Content is King.
I am sure you have already heard this statement. It is still valid.
Of course, the content can be also video or audio, but let's stick for now with the written content, only.
There are a few factors you want to keep in mind when it comes to content creation.
a) Publish Fresh Content Regularly
That means you want to show Google that your website keeps growing and it has still a lot to offer to the visitor. By regularly I mean let's say 3 posts per week, and the key is consistency.
If you publish 5 articles this week, and then the 6th one you will publish in 3 weeks – that is obviously not consistent.
b) Content-Length
It is said that your post or article should have at least 1,000 words.
For beginners, this might be a bit challenging. But with practice, everyone gets better and after a dozen articles, you find out that you just finished a post with 1,500 words. It is just a matter of practice.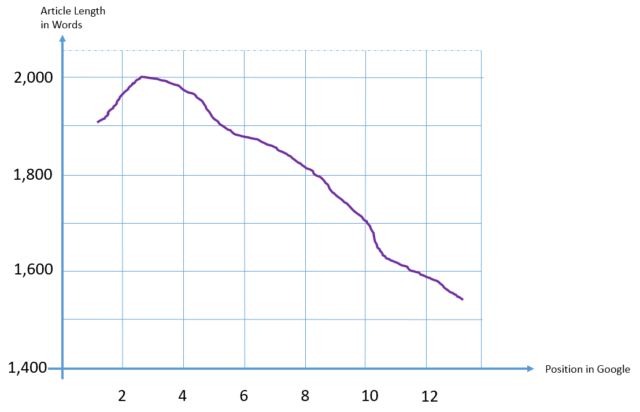 The reason why you want to have a lengthy post is simple. Google determines the time that users spend on the page (or post). If a user leaves the post after 3 seconds, that means that something is not good with the content and at the end of the day, it hurts the ranking.
On the other hand, when the user spends a lot of time reading the post (including browsing other posts and pages within the same website) google is gonna rank this website higher.
A small tip for you.
You can embed the video from YouTube to your post/page. This way you will make the person stay on your site longer. Of course, the video must be relevant to the post.
I want to finish this first strategy with another tip, which will help you with the ranking. That is the "returning visitors".
If your visitors are coming back to your site, that improves the rankings as well.
Not to mention that these are the visitors who eventually convert the best (these are the people who make a purchase).
Here is a short video about 3 tips on how to drive more visitors back to your website.
2) Proper Keyword Research
Most people write lengthy posts but they don't do proper keyword research.
No wonder their site is not ranking well.
When it comes to content creation you want to create content with a specific keyword. A keyword when entered in the Google Search bar does not trigger a lot of competition.
Let's elaborate on that a bit.
a) Low Hanging Fruit (Low Competition Keywords)
First of all, you want to use keywords in your article that are not too competitive. That means you have a bigger chance to rank well in search engines, like Google, Bing & Yahoo.
Such a keyword is also called a low-hanging fruit keyword.
To find such a keyword, you can use any of the available keyword research tools. Choose which one you like the most, and check how many competitive sites are ranking for this specific keyword.
Just google the "keyword research tool" or check my list of research tools.
I personally use Jaaxy. I got used to it and it gives me everything that I need when it comes to keyword research.
Including keywords suggestions.
This is a screenshot from the Jaaxy Keyword research tool:
You can also find many suggested keywords directly in the Google search bar.
Another keyword research tool that is kinda cool Soovle. It will give you tons of suggestions.
b) Forums and Communities
Do you want to know what people are interested in? In the online world, it is easy.
Go to forums related to your niche. Check the topics and engage with people.
Go to Quora or Reddit.
Share your knowledge, and post tips and tricks. Soon you will be recognized as an authority and people will start to reach out to you.
Forums are also perfect as an additional source of traffic to your website.
It is called referral marketing.
You can even create a backlink, which is part of the next strategy.
3) Naturally Created Backlinks (from sites with relevant content)
By backlinks, I don't mean that you go to some online place and buy them. That can be considered a black hat SEO technique.
Google is smarter these days and can recognize that this source of traffic is artificial. As a result of that, you can be punished.
Let alone that most likely you will get a low quality of traffic from such sources, especially when you are just a beginner.
So here is the way how these backlinks can be created.
To be perfectly clear you are not creating these links yourself. People reading your post like it, take the link, and post it somewhere else.
That is the genuine result of your good content.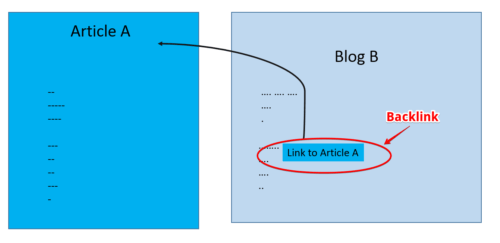 Let's say you have created a thorough review on your website (Article A) about a specific type of hybrid mattress. You even tried this mattress, you slept on it. You have firsthand experience with the mattress.
Now, somewhere at a different website, person B writes Blog B about good quality sleep.
He finds your article and learns that your review (Article A) is very helpful and brings additional value to these Blog B readers.
So, from your perspective, you get a backlink from Blog B.
This is an ideal case when backlinks to your website are created naturally.
Almost ideal.
4) Proper SEO On Your Page
Even if you are not going to apply the previous paragraph, you really need to apply On-Page SEO.
Have your selected keyword in the following places

Meta Title
Meta Description
Use the keyword inside the post once. Use it preferably in 1st paragraph of your posts.
Use the keyword in the alt tag

Make sure you link your pages/posts within your website. That is called internal linking
Use also External links. Do not have more external links than internal ones. (As a tip use authority websites, such as Wikipedia)
This is just a brief description of On-Page SEO.
If you are not familiar with what meta title and meta description are, there is a post where you can find out more.
5) Technical SEO
As scary as it may sound, it is nothing to be worried about. Depending on the web-hosting service, this is being taken care of in the background of your website.
Many hosting companies provide you with a certain level of features such as Site Speed, Site protection against spam, and so on.
Talking about spam.
The hosting service of my first website (back in 2014) was very poor. I used to get 30 to 40 spam daily! Can you imagine the frustration? I manually had to go through the emails and select the spammy ones.
The cost of hosting was about $20 per year.
So it is also important which hosting company you will choose.
The current website costs me about $14 per year, and let me briefly show you what I have as a part of that package:
Site Speed
"Better Rankings, Better engagement, and 100% better experience for my website visitors. Proprietary WA Technology to speed up my WordPress Website without plugins or clunky software.
Site SSL (HTTPS)
"Serve your website over 256-bit Encrypted Connections and do it at Wealthy Affiliate for FREE! Encryption is favored by search engines and keeps visitor data safe.
Site Protection (Spam Blocker)
"The problem with plugin spam blockers is that the spam still hits your site, clutters your database, slows your site down, and wastes your time recovering real comments. WA SiteProtect happens at the server level and blocks ALL automated comment spam before it even hits your site.
As a side note, if you happen to have a certain domain name in your mind, you can try to create the website for free, using the tool below:
Please note that this is going to be only a subdomain. That is why it is free.
Here are other features, included in the package:
(So let me know (in the comments below) if your provider has these features for you as well)
Site speed is very important. You can go to check how quickly your website is loading.
This page-speed site is part of Google.
If the loading time is slow, you probably have large images on your website.
My loading speed is not ideal. In my case, I know that I should take a look at the images on my website as it is probably the reason why the loading time is not ideal.
As another tip, it is important that your menu is simply arranged.
What do I mean by that?
Users must get from one page to any other page using a maximum of 3 clicks.
That is called proper architecture.
What Are Your Thoughts About White Hat SEO?
These are simple techniques that comply with white hat SEO. If you apply them you can stop worrying about any upcoming Google update algorithms.
Your website will be ranking well in the long term.
Remember that the user experience is the most important factor when it comes to ranking.
Also as for 2020 and 2021, the site speed is going to be equally important as well.
Actually, did you know that 1/3 of this white hat SEO strategy is science and the rest is art?
The black hat is just the other way around.
So why bother with so much work, that in the end, it will not work out anyway. -> And if Google penalizes you, you would have to start all over again.
So hopefully that wipes out the temptation of using the Black Hat SEO, you might have had when it comes to ranking.
You can calmly be working on your business online without fear of getting penalized if you stick with the White Hat SEO strategy.
You are basically building a relationship with search engine companies and there is nothing better than a good strong friendly relationship.
If you have any questions, or you would like to share your opinion let me know in the comment section below.
Mike.