It doesn't matter whether you want to do business online or offline, the first thing you need to know is what is your area of expertise.
I am sure you know many people who run their businesses for many years. What do they have in common?
They all conduct their business in a specific area, in a specific niche.
They either have experience in the area and want to provide more value to the market than the competition or they find out that their passion is something that others want to learn as well.
How about people who are not sure which direction to go?
Well, they have to do proper niche research.
Now, what is niche research?
It is actually quite a complex procedure where you go through certain steps to find out what your specific area of expertise will be; in other words, what your business will be based on.
Let's break these steps down, so it'll be clear for everyone.
Don't Underestimate the Proper Niche Research
Before we get into the nitty-gritty, I would like to share with you my experience, about how I waste an entire year…
Back in 2018, I did not do proper research and actually, I failed twice until I have chosen the niche where I am right now. 
It took me almost a year until I got on the right track.
Imagine, If I were to invest more time in the first place, I could have saved at least 8 months. 
In the online business, it can be a matter of earning 3 digits vs 4 digits.
The point is that in case you're quite not sure about your passion or where your main interest is, take your time and do proper niche research.
An Overview of Niche Research
A properly chosen niche is the very foundation of any business.
We already know that.
The other way to look at a niche is to look at it as your specific audience.
Think about it – there are only a certain bunch of people at a specific time that is interested in a specific product or service.
Let's say, french door refrigerator.
So, we want to do research about this item.
Also, we need to know whether there is a demand for it.
And where.
One of the simplest things to find out whether there is a demand for an item is to check the ads.
Just go to Google (or any other research engine) and check if there are the ads: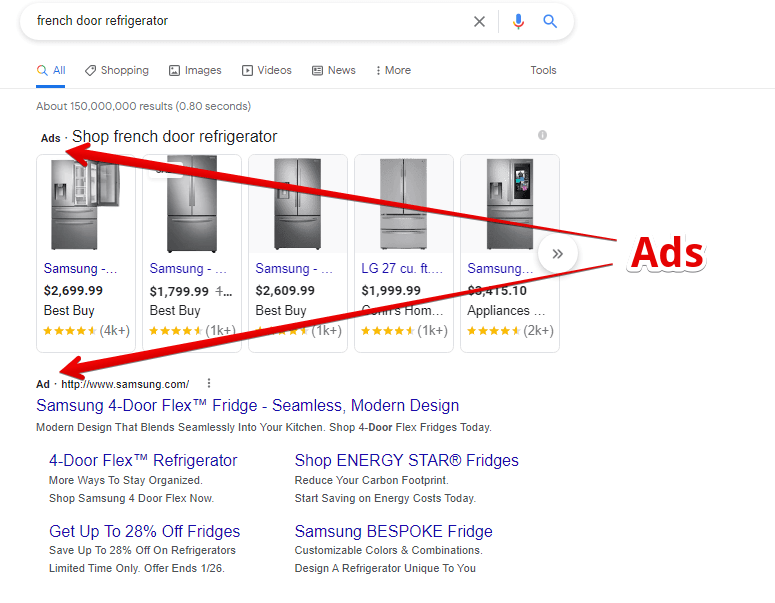 This proves that people do buy these things Otherwise why would companies spend money on the ads.
You are not convinced?
OK.
Check the ads today. Then a week later check them again… another week later.
Do you still see the same ads?
If you do you can be sure this thing sells.
This is an important part of niche research.
Let's Break It Down – Brainstorming
What is a niche:
I know you probably find some information in this article redundant, but I can't stress enough, how important is to look at it from a different perspective.
Niche:
It is "a group of people that have a common interest in a small specialized section".
For example; A group of people that are interested in home and gardening.
To be more specific, let's say we focus on a group of people that just build or renovate their house.
So, Furniture is a great niche. It is still broad, though.
For the bloggers that are about to start, it is better to be more specific.
Broad to specific
Start broad and go all the way down. For example, Amazon is a good place to start.
We have mentioned the furniture.
Great. What kind of furniture is it?
furniture for bedroom
furniture for the living room
bathroom
Is any other stuff related to a specific room in the household?
Maybe it is going to be kitchen appliances.
A very specific niche that comes to my mind concerning the "Home and Garden" niche, is "induction kitchen cookware".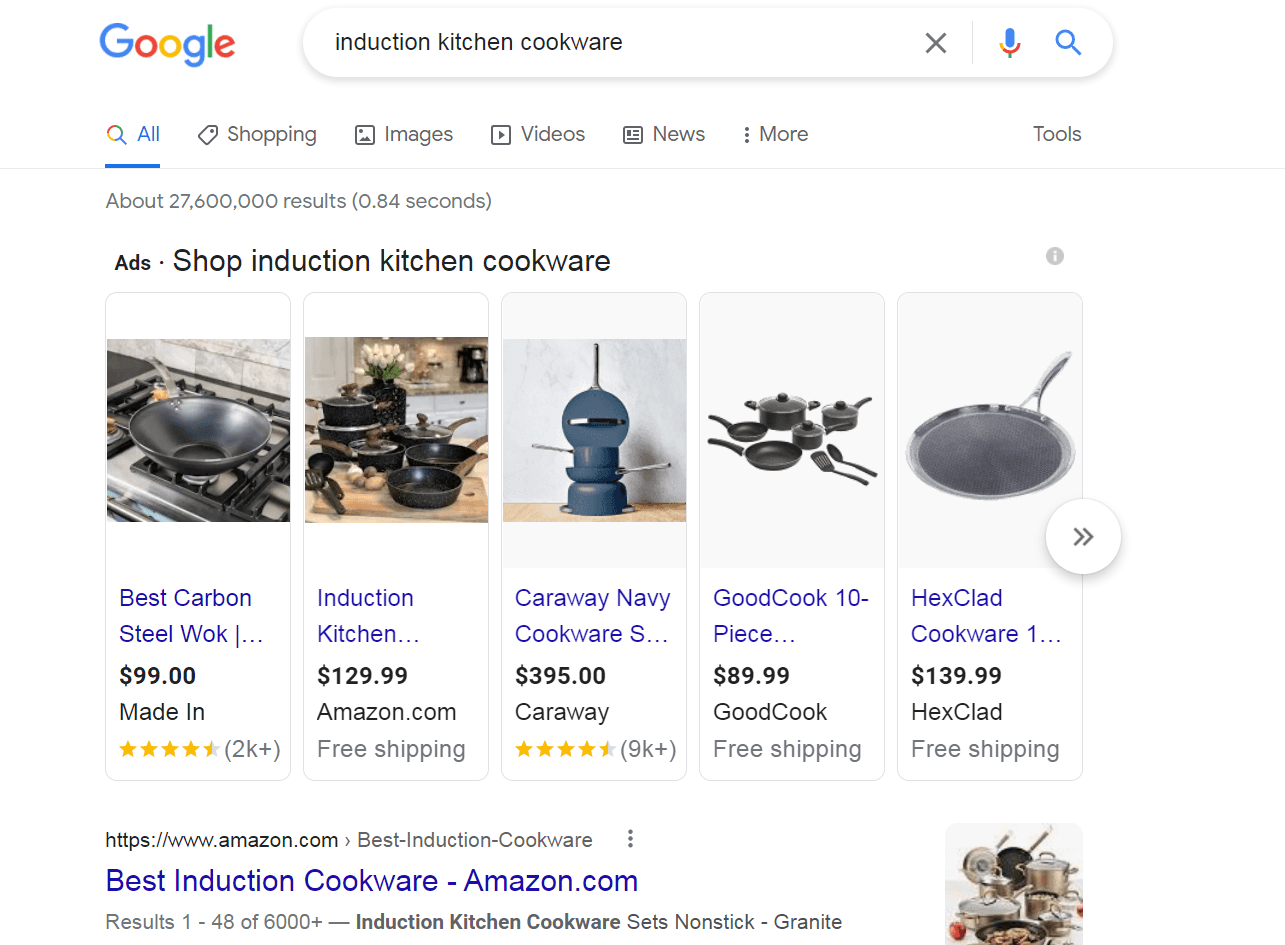 The way I have found this specific niche, was just simply by checking Amazon and Shop by Department:
Home and Kitchen -> Kitchen and Dining -> Cookware
Here there are many subcategories and each one you can use for a specific niche website.
How to Find such an Audience
This part is actually very easy, and let's back to the furniture.
Once you have chosen a specific niche, you start writing about furniture for the bedroom let's say.
You come up with content about:
Bed
Mattress
Wardrobe
Shelves
Chair
Dressing Table
and so on.
This may take a little while until your small website has some traction.
So it is recommended to go even more specific and just focus on Dressing Tables, for example.
OK, now you have learned what kind of dressing tables there are.
Start coming up with the content.
As your site has more and more content, people naturally find your website by asking questions (searching for specific terms in Google) like:
Which material is best for the dressing table?
How do I choose a dressing table?
How much should a dressing table cost?
Which brand is best for the dressing table?
And of course, reviews about specific dressing tables, including the:
Specs (Size)
Material(s)
Color
and so on.
You can even compare 3 dressing tables and for each list 3 Pros and Cons.
It is not that you need to chase your audience.
People look for an answer by themselves and at this stage, you have enough content that Google ranks your posts, so they click right on site (ideally).
Specific to Broad
A different approach might be the other way around
Meaning, going from a very specific thing to a broader one.
Let's take as an example painting.
To start with a very specific product, we take a look at the brush.
And I have not done any painting but small research shows that there are many types of brushes:
Soft bristle brushes
Stiff bristle brushes
Flat
Round
Filbert
Bright
and many more
Take any of those brushes and start to brainstorm from there.
Then, one would probably need Painting Trays.
Now, what kind?
What material?
There is a plethora of stuff when it comes to painting.
Not to mention that with valuable content on your website, you can show painters (I mean artists who paint pictures) that there is another option for how to craft nice pictures – painting software.
And that comes along with painting tablets.
These cost from several hundred bucks to several thousands of dollars. And that is an interesting item, even if Amazon offers a commission of only about 4%.
Hire a Niche Researcher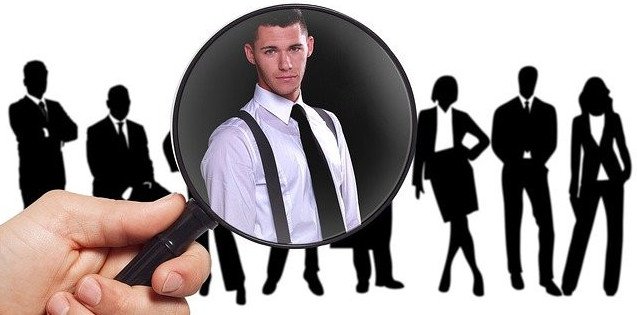 Are you tired of doing the research, with no results?
Did you sleep on it? Take a day off and still can't figure out which way to go?
There is another option;
you can even hire someone to search for a niche for you. To me, it is a bit of an unusual method, but I want to give you more options.
There are several platforms where you can go and find a person that can do it for you.
For example:
Upwork – allows clients to interview, hire and work with freelancers and freelance agencies through the company's platform. Source Wiki
Fiverr – an online marketplace for freelance services. Fiverr serves to allow listing and applying for small one-off jobs, or gigs. Source Wiki
I personally don't recommend this for beginners.
First, quite often people don't have the budget for such expenses. And second, it is always better to have a personal touch with activities that you are going to be doing on a daily basis.
If you are an advanced marketer and your blog or website already generates consistent income you can invest in a new business.
You can outsource it all:
from finding a profitable niche
through the writer(s)
to video creators
Follow the Market – Stay Up to Date
Even if you have already chosen a niche and your site gets already traction, keep doing the research.
It doesn't have to be on a daily basis, but you want to be aware of new things that come up within your industry.
We all know that in 2021, the travel industry was hit.
Travel agencies and other companies that depended on traveling had to come up with new ideas. Unfortunately, not all of them survived.
But that's another topic.
The point is that even with an existing niche, it is practical to do research.
Here is a short story:
When I was for the 2nd time in the USA I met one person in Arizona.
He was already retired living in Paradise Valley in Maricopa County, Arizona. Actually, he had another house in Phoenix and 3rd one I don't even remember where.
He is a Slovak (and US citizen) and escaped from Czechoslovakia in 1967. In the US he had struggled at first but then he built his own company that was dealing with cameras.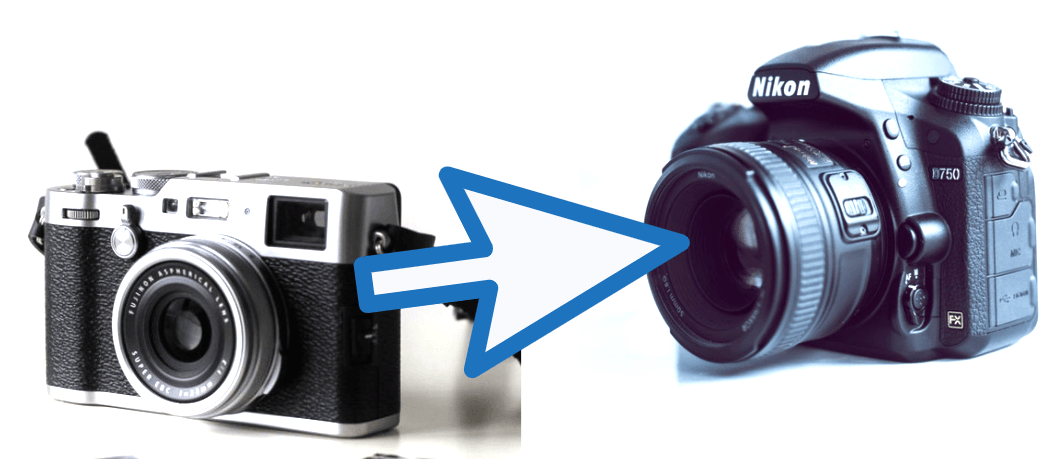 Long story short he stopped doing business at the time the market switched to digital cameras.
But at that time he was already well off, so didn't have to undergo the transition.
Good for him. I mean it was great timing for him, But imagine if this would have happened not in the 1970s but 15 or 20 years later.
He would have to do more research and invest more money to keep up with the market.
What Makes a Niche Profitable
Do you know that feeling when you purchase new stuff?
Quite often if a person purchases a new thing, it makes him/her happy.
Happiness
So yes, a happy customer makes the niche profitable.
It can come like hobby-based things, or a particular solution to a problem one might have.
Some women are not happy with how they look, so they (think) need breast implants.
I personally know at least 2 women who after such surgery, have self-esteem gotten to normal.
(They really used to feel anxious and even depressed)
Anyways, so there was a problem and a solution and while doing research, try to ask these questions:
How to fix it
How to prevent it
How to stop it
How to make it better. 
Passion
If someone has a passion, for painting, and sketching and he loves to share it, it brings him happiness and profit as well.
And another way around;
If the niche is profitable, there is happiness within that niche.
TIP:
As long as you have an interest in something, building an online business is so easier.
What Else Makes a Niche Profitable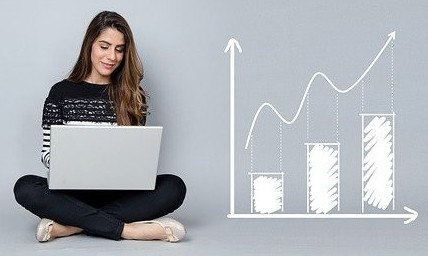 This is a bit of a more technical view.
There are 4 main aspects:
Interest
This concerns keyword research.
That means, that we need to check how many people search for a specific term or terms within a certain period of time.
Let's say a month.
In Google it is not easy to find that out, so we need to check a keyword research tool that will give us the data.
We want to find keywords that have those two features:
Low competition
High search volume
That is basically the purpose of keyword research – to find such keywords so we have a high chance to rank well in search engines.
Intent
People are looking for a solution. For something that makes them happy, or they want to fix a problem.
They want to buy something, so there is already an intent.
We want to leverage this as well, and for this purpose, we create content with commercial intent.
Products
Depending on a niche, we might deal with digital products (course, training) or physical products (kitchen appliances).
This is also part of the commercial intent but very specific.
It concerns the actual product reviews and comparisons of two or three products including the advantages and drawbacks of that product.
Profitability
We as affiliate marketers, want to be part of available affiliate programs.
I am sure you have already heard about Amazon Associate.
But we want to check other affiliate programs, that are outside of the Amazon associates
Sure it is easy to get started with Amazon, but the commissions are low.
80% of what it is inside Amazon has a max commission of 3%.
So check the alternative affiliate marketing programs with higher commissions.
The Balance between Commercial and Informational Content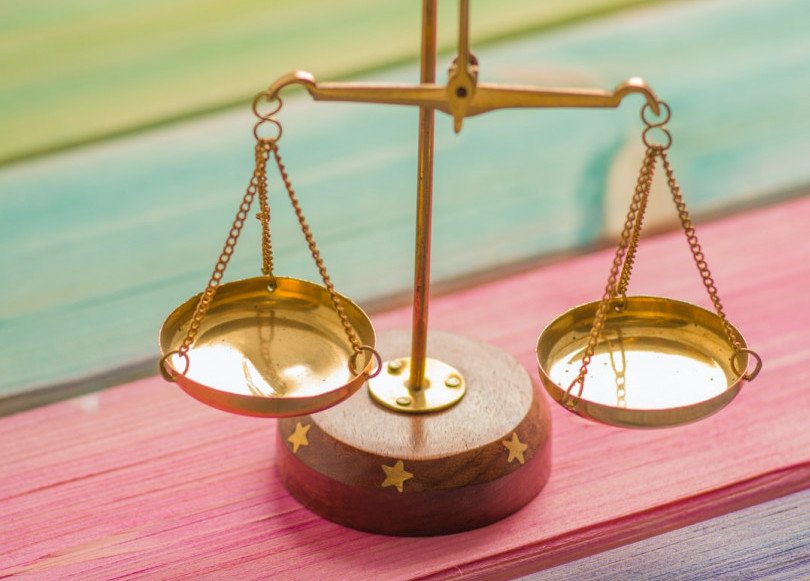 This is actually very important information and you want to be aware of what kind of content you are going to have on your website.
Right off the bat, let me share with you that you want to have more informational content and less commercial content.
What is Commercial Intent?
This is content where we expect that the reader (or the audience) is very likely going to make a purchase decision.
The content is created in a way that we want to close a deal, so to speak.
There are 3 main categories:
Best X for Y – the best solution for the problem, for example: "best sites for freelancing"
Product reviews – blog posts on these topics have commercial intent. There is the product to buy within the content – for example, "DreamCloud Mattress Review"
My #1 choice for X, – for example, "My #1 choice for freelancing"
Here is the challenge with commercial intent:
Google would see it as very thin content. As a bridge page.
That's why it is crucial to create informational content.
A Side Note:
This very website, where you are reading this text, is a "great" example.
See, how Google used to see my site – and how much the traffic dropped.
This was solely my mistake, since the platform where I have learned how to get free traffic teaches that the balance between commercial and Informational content is important.
In March I started heavily focusing on product reviews, despite what I was taught. I did not keep the balance and above you see the result.
So it doesn't matter what niche you are in, make sure to come up with informational content as well. Actually, you would need to have at least 50% of informational content – maybe even 80%.
And even with the commercial content, Google wants us to provide multiple locations where potential customers can buy specific products.
Have more buttons for one product – let's say Amazon and Walmart. 
Informational Content
The purpose of this content is to help the audience. To provide them with the information they have been searching for.
Again this type of content can be divided into 3 categories:
How to X (Tutorial)
5 ways to X
Can X be Y (answering questions, when people asking questions).
It is FAQ-type content.
Tip:
Leverage the "People also ask" section in Google (Bing has it too I believe):
Here are some other examples of Informational content (rather keywords)
How to invoice your clients
5 ways to promote your freelancing
Can freelancing be a full-time career
The benefit of this content is – that you are educating your audience. They won't leave the site for the affiliate link.
If the content is structured well, they click on an internal link and navigate somewhere else, within your site (probably to the commercial content, right?)
If your content provides a really good resource for people, then Google treats the site as an authority on that niche.
That will help rank for commercial content as well.
On top of that – other sites will see your site as an authority and they will link to your site.
Additional value.
Conclusion
I am sure by now you understand that proper niche research can save you months and months of work.
Even if you don't know right now what niche to choose don't worry.
Be patient and do your due diligence.
Spend even an entire week on the research and make a list of your top 5 or top 10.
Pick only those to whom you feel a genuine attraction.
Or just use the process of elimination.
Approach this process from different perspectives (from broad to specific and another way around).
And don't forget that you are going to be creating valuable and informative content for your audience. That's why if you are passionate bout something you can be sure that you won't feel any fatigue.
I know that such niche research might look like a complex procedure.
That is just the very first part of the business building. You know what. It is actually not that difficult.
With proper information and knowledge, anyone can do that.
For some it is easy, for others it takes longer.
I belong to the latter group, so really don't worry. In fact, you can take a look at one specific educational platform with great training, explaining step-by-step what to do and how to do it.
There are 1st 10 lessons for free – that's the part of Starter Membership. You only need your email address.
If you want to find out more about the platform, here is a link with pricing and I even include some drawbacks, so you know what to expect.
But if you have questions right now, please use the section below. I will make sure to respond within 24 hours.
Thanks for reading
Mike