Today, the internet is saturated with online courses, make money online products but in my experience, most of them do not bring value to a customer. That is why it is very important to check the product before we decide to use our credit card.
And that applies to Wealthy Affiliate as well.
You probably already heard about WA and you want to know what are the Wealthy Affiliate Pros and Cons.
I am a member of WA since December 2017. That might raise a question; will I be able to write an unbiased review about Wealthy Affiliate? Will I be able to reveal the downsides as well?
Well, I will do my best.
First of all, I want to say that I was really doubtful before joining WA and truth to be told even a few months after I join. I was so sick and tired of the misleading products (they are especially on ClickBank) that my brain was focusing solely on what is wrong with the product. Once I saw an upsell, or some hype sales video, even the hype voice of the spokesperson, I was off the site.
But let's focus on Wealthy Affiliate. We will check the Starter trial version of membership. What you can get there, whether you can stay member without paying after the trial period.
Then we will check the premium membership. That is it. There are no other options inside the Wealthy Affiliate, so it makes it easier for all of us.
Starter Membership of Wealthy Affiliate – For How Long Is The Starter Free?
You can sign up for Wealthy Affiliate Membership for free. It is called Starter membership. You only need your email address. This is the common practice, basically everywhere (even if you go to a fitness studio).
So to be precise, you need:
Your Name
Your Email
Choose a Password
Nick Name
Once you inside the platform I recommend taking a deep breath and start slowly to explore.
What I find very helpful is the walk-through video, which is part of the 1st lesson – described as "Getting Started" – You see it in the screenshot above. You can watch the entire video (it is about 30 minutes long) even if you are not a member. You will have the pop-up window asking you to sign up, but you can close it and continue to watch.
You have limited access to most of the features since you are not part of the paid membership, but for the first 7 days, you have many features unlocked.
Here is just a shortlist, including the temporary unlocked feature:
Beginner Training Course – as mentioned above
2 Websites (hosted at Wealthy Affiliate and they are for free)
Limited Search on Jaaxy (Keyword research tool)
1-on-1 Coaching – Limited for 7 Days
Live Chat – Limited for 7 Days
Oh, and I forgot. Wealthy Affiliate is also very social.
People interact with each other – whether it is inside of the chat area, or commenting on a blog post, or also by private message. Having said that, it is recommended to write a few words about yourself as well as set up the profile picture. But that is completely up to you and there are many premium members with just Gravatar as a profile picture.
Basically the same as with Facebook. For somebody it is OK to reveal personal information, some people keep it private, including the profile picture. No big deal at all.
Pros and Cons of Starter Membership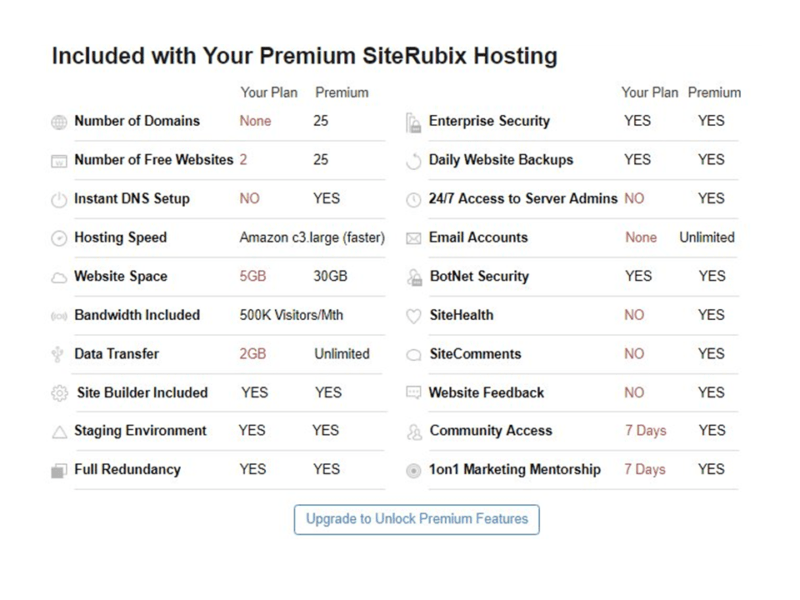 The biggest advantage of Starter Membership is that it is for free. No credit card needed.
The downside is that it lasts only for 7 days.
So if you have a 9-5 job, family of kids, you probably will not have a chance to grasp all the information.
With that being said, if your schedule is really busy and you cannot find 10 hours a week for building your business, then it is probably not for you.
I hope you realize that building on online business requires some effort and time.
Don't get me wrong.
There are people within WA who used to work 70-80 hours per week and yet they were able to pull this off. I mean it took them a bit longer but eventually they have their own online business with 6 or 7 figures a month.
As I mentioned in the previous paragraph, the Wealthy Affiliate is also a social platform. People can write blogs, they can follow each other, they can comment, like, ask questions, communicate inside the live chat, and so on.
There are I believe about 1 million members in WA from all over the world.

Not all of them are active though.
Based on Kyle's network, there are more than 400,000 users – let's be conservative and say that only 50% of them are really active.
So let's focus now on what the Starters can and cannot do.
A starter can read all the blogs and also can follow other members
can hit the like button on a blog or training
can NOT comment others blog (available only during the 7 day trial period)
can NOT write a blog
can NOT use the live chat
can NOT ask the questions
As you see as a starter you do not have much space to operate. You have to take advantage of 1st 7 days and try out as many things as possible.
Then you know whether you like it or you prefer other educational methods.
It is similar to the probation period in a new job. The good thing is, that you can stay as a Starter as long as you want – nobody will fire you 🙂
Also as a free member, you can always get in touch with the owner via the official link: https://www.wealthyaffiliate.com/contact/
One more important thing I would like to mention is that in the past there used to be certain countries where you could not start as a starter. The only way to join the WA was to become a Premium right from the beginning. Apparently that was due to the hack attacks.
Nevertheless, potential members from these countries are now allowed to join the Starter membership.
Here is the list of countries which were on the list, but now they are accepted:
Bangladesh
Egypt
Ghana
India
Kenya
Morocco
Pakistan
Philippines
Vietnam
Unfortunately, Nigeria is still banned to join the Wealthy Affiliate. People from Nigeria can join WA only with a Premium Membership.
Premium Membership of Wealthy Affiliate – Less Than $1.50 a Day?
Once you become premium all the locked features are unlocked to you and you can fully take advantage of the Wealthy Affiliate training platform. I may say, that then the only obstacles you may have is within you only. Well, that was my case thorough the entire 2018.
I had full access to the training but I did not perform as I needed to. But that is another story 🙂
Pros and Cons of Premium Membership
I think the pros are pretty much obvious from what I wrote above. As long as you are committed and you are able to pay the membership, you are on your way to starting earning online.
The complexity of the training may seem like a disadvantage at first, but you just need a bit of time to get oriented. It is not more difficult than Facebook. I like it to compare also with a PC game I used to play, especially Transport Tycoon.
I was so overwhelmed by the complexity at first but a few hours later I had no trouble navigating through the entire game.
Some other Cons I find:
The platform might seem obsolete (or some part of it)
Lots of information at first. (Walk-through video recommended)
Recurring price $49 a month (possible discount – $495 per year = $1.375 per day!)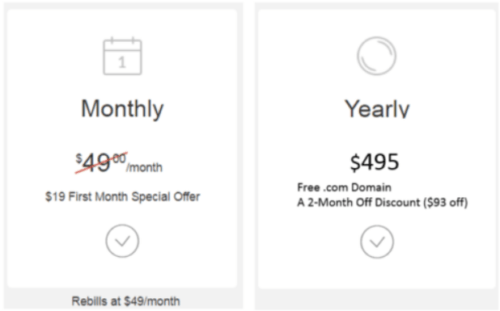 One must realize that nothing is ideal. And even if you try doing your best, there are still people who do not have your point of view and they tend to criticize. That is normal in every walk of life.
Conclusion – WA is a "Golden Middle Way"
I am sure there are many courses out there even with an added value you can join. Back in 2017 I was determined to pay a couple of hundreds for a course that John Reese was about to launch. He launched his last course at the beginning of 2018. At that time I was already a member of WA, so I did not want to be distracted.
Then I realized, that even John says that content is king. And "if you have problems to come up with content you are in trouble". I agree with that and WA teaches you the same.
Since WA is a platform where at least 30 people work in the background, it can deliver a wide spectrum of knowledge, training, and support. The creators of WA could easily ask much more for the membership, but they want to have the program be accessible for all people (or at least for most of them).
Wealthy Affiliate is a "golden middle way" to me when it comes to the price. You can either pay monthly or yearly:
Monthly = $49 per month ($1.62 per day)
Yearly = $495 per year = $1.375 per day)
As an educational platform, I think you will have a hard time finding better, especially if you are a beginner or even advanced.
Of course, there is always a need to take a look at other sources (I like to check Neil Patel for example), but the basic principle is taught inside WA pretty well.
In case you want to find out more about Wealthy Affiliate, you can also check my review about this platform.
I know there will be questions so please do not hesitate and ask me the first thing that comes to your mind.
If you would like to know more about the membership, let me know as well in the comment section below.