Well, the answer is probably no.
Melaleuca seems to be a well-established wellness company.
But let's break it down a bit and by the time you are done reading this review, you will know if Melaleuca is a scam or not.
People are wondering, whether or not this might be a good opportunity to start earning some money on the side.
Maybe you also want to start your own business but you are not yet decided what direction to go.
In the following article, we are going to cover all the aspects of the MLM business model, what are the cons, and what are the pros.
Most importantly how much can one make being a member of the Melaleuca?
In the end, it is an MLM company and we know that the majority of people within multi-level marketing companies do not make more than $1,500 a year.
Let's check out whether Melaleuca is a scam or a legit business opportunity for you.
Disclaimer
Please note, I am not a member or an affiliate for Melaleuca. This review is based on research and information available online in the public domain.
Any recommendations and conclusions are only opinions and may not apply to all persons or situations.
Melaleuca Overview
Name: Melaleuca
Website: www.melaleuca.com
Price to Join $1 for the first year. Following year $19
Recommended: Not as a business opportunity
What Is Melaleuca?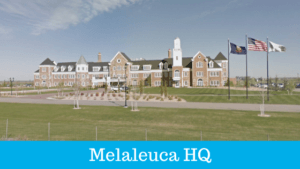 Melaleuca is a network marketing company selling green and natural health products. It has been founded in 1985.
Melaleuca is based in Idaho Falls, Idaho.
It is not a typical MLM company. Many, especially Melaleuca members, refer to it as "Consumer Direct Marketing".
It seems that there are many versions of the multi-level marketing companies and the way how you call it always depends on the angle you look at them.
But even the geographical position of Melaleuca headquarter indicates that it is not a classic model of the MLM.
(Most of the MLM companies have headquartered in Utah, like 4Life or Tranont due to the lesser government interference)
The name Melaleuca comes from Melaleuca alternifolia, which is a tea tree.
The founder and current CEO is Frank L Vandersloot.
The company today generates more than $2 billion in annual revenue.
The way this company operates, unlike any regular store like Target, Walmart, prefer the word of mouth marketing and they deliver the stuff right at your door.
Many people like this system and they prefer it that way since it saves time when it comes to shopping.
You save time and all the hustle (I like such an idea of "shopping").
They offer more than 400 hundred different products from cleaning products like dishwashing detergents through shampoos, food products, home-based accessories, beauty things, etc…
People can order any of that stuff and the package will be delivered to their home.
How to become their customer?
They distinguish between 2 types of customers:
Direct Customer – These guys purchase for a full price
Preferred customers – They pay for a membership (yearly) and get a discount, depending on the product, but generally about 40%.
According to their website, all the products should be natural and environmentally friendly. This is a subject for further discussion.
Let's just say that they try to manufacture them naturally, but simply not all of them are chemical-free.
Their main competitors are Procter & Gamble, Colgate-Palmolive.
Is Melaleuca a Scam Or Pyramid Scheme?
Right off the bat, I can tell that Melaleuca is not a scam.
It is a company that sells a product using the mouth of word marketing.
Many people prefer to stay just customers. The minority also tries to join the Melaleuca for business purposes.
How good are they doing, we will cover later. But according to the income disclosure, most of them are not making enough to make a living. The majority still have their original jobs.
But it does not make the company scam.
And in no way the pyramid scheme.
Let me get one thing straight. Pyramid scheme companies rely heavily on recruiting, promising big earnings. They don't have any products to sell.
Yes there are pyramid schemes in disguise, – they try to act like an MLM, but it is not the case with Melaleuca.
People sometimes refer to the MLM company as a pyramid scheme. It is due to the recruiting part of the company.
So generally speaking MLM is not the same thing as Pyramid Scheme.
But let's check once again what makes a company the pyramid scheme.
Here is the short checklist you can go through: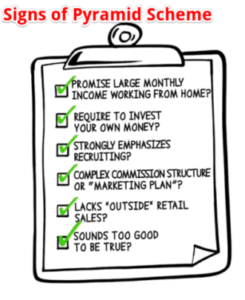 If all the points are met, then obviously it is a pyramid scheme, and you should stay away from those. In most countries, this type of "business" is forbidden.
What Is the Price to Join?
Many MLM companies have a very low entrance fee. Some of them require a one-time fee, while others have sort of a membership kind based model.
You have two options with Melaleuca, as we already touched above.
You can become either a direct customer or, you can pay for the membership:
Direct Customer membership – You pay full price for all the products.
Preferred customer membership – you can purchase products with a discount from 30% to 50%
To become a preferred customer, you have to pay $1 for the first year, and then each following year, you $19 per year.
As a preferred customer, you have to maintain a certain number of points each month. Meaning, you have to buy stuff worth 35 points every month.
Once you sign in, Melaleuca automatically ships items to your door.
There are two programs you can choose from (as far as I understood – if you are a member, please correct me)
35 points – You have to order products worth 35 points. Now 35 points do not necessarily mean $35. It depends on the products, but that corresponds to about $50 (more or less)
75 points – same principle as above.
In the product section below, I also add an exact number of points to each product.
The auto-shipment I mentioned – there are different opinions about that as well.
Some may call it forced purchases.
In the advertising videos, ladies talk about this as an advantage, that it exactly matches their monthly budget for their household.
It certainly depends on how big your house and family are and how often you do housekeeping.
The package worth 35 or 75 points may contain a variety of products (again Melaleuca has more than 400 of them). Of course, you can choose what products you want/need.
If you fail to do so, Melaleuca will send you any stuff just to fulfill that 35 points requirement.
So it is recommended to pick the items in advance. Otherwise, you could get some stuff you don't need. (and it was sent to you because Melaleuca wants to get rid of that as well).
– that is called a backup order.
How to Cancel The Membership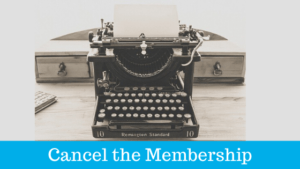 If you want to cancel your membership, you should write a letter and send it via post.
Yes, You hear it right – in writing.
Isn't that ridiculous?
I know what the company has been around since 1985, but they're supposed to do some upgrades in the policy.
Especially, when joining is pretty easy with just clicking the button and filling up some fields online.
Could it be that their way of thinking is somehow in this manner:
The more difficult the cancelation policy is, the longer people will stay since it is so annoying and people have a tendency to put off things until later.
There is also an option, to have a break from auto-shipment, for a month or two.
So let's say you decided to go on vacation or a long business trip and you are not available for a month (or more).
You can call customer support and let them know that you don't want to receive a package for the next 2 months.
It will wait for you and you will get it 2 months later.
Products, That Melaleuca Offer
I take it as you don't want to be just a Melaleuca customer since you looking for ways how to make money.
So in this section, we are going to mention only a few products Melaleuca offers.
Despite their official claim that their products are environmentally friendly, I think it is safe to say, that it is not true. I mean having 400 different products in the portfolio is a big amount and it is not possible to have all of them 100% not harmful to the environment.
1) Nutrition
In this section there are many products, including multivitamins, peak performance packs, specialty supplements and they also offer saving packs.
For example for Bone and Joint, there is a Peak Performance Bone Joint. There are 3 different versions, for men, women, and 50+.
As a member, you could save a little over $70 for one item.
It contains 60 packets.
It says that these support joint mobility, provide nutritional support for well-being, and help support normal insulin response. It should increase the resistance to inflammation.
Although none of these statements have been evaluated by the Food and Drug Administration and they are not intended to diagnose, treat or prevent any disease.
The regular price is $140 (for each)
The preferred Membership price is $99.99 (42 points)
2) Medicine Cabinet
Under this section, there are more than 70 different products. From After Sun, through Cold Relief, Ibuprofen, Pain Relief Cream to Moisturizer.
You can also find here Accessories as Flashlight, or Renew – the Moisturizing Lotion.
This particular product contains, Deionized water, Glycerin USP, Petrolatum USP, Cetyl Alcohol. Allantoin, Benzyl Alcohol, Fragrance.
Your skin can become softer and hydrated. For dry skin, it is recommended the Dry Skin Therapy Pack.
The price for Dry Skin Therapy Pack is $50.50
As a preferred customer, you can get it for $35.13 (20 Points)
3) Beauty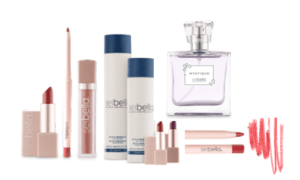 In this section, there are almost 280 products.
From Brow pencil, CC creme, Cologne Lip Pencil, Lip Treatment, Makeup remover to Hair treatment and Styling Aid.
Let's have a look at the Creme-to-Powder Foundation.
I am not an expert in this field, but it says "Superior full coverage of a cream with the flawless finish of a velvety powder in a convenient, portable compact"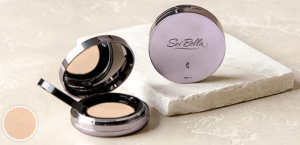 The price is $42.00
The price for the preferred customer is $25 (14 Points)
4) Household
In the Household section, there are 3 main categories.
Cleaning and Laundry, Home Fragrances and Pet Care
Let's mention 1 product from the Cleaning and Laundry.
Mela Power – Laundry Detergent.
This detergent uses naturally derived, biodegradable surfactants, and natural enzymes to effectively dissolve dirt. At the same time, it leaves your clothes refreshingly clean.
Mela Power is gentle on clothes and skin.
The regular price is $25.00
Preferred customer price $17.49 (10 points)
Let's have a look at the Premium Jerky Treats for Dogs (Salmon).
It contains Salmon, potato starch, yellow pea powder, black beans, salt, sodium bisulfate, lactic acid, natural smoke flavor, iron oxide, rosemary extract.
The serving size is based on the dog's weight. 1 treat for 15 lbs (6.8kg). Treats should not exceed 10% of the dog's daily energy needs. Only for dogs 6 months and older.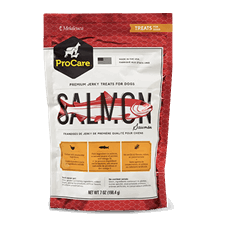 The regular price is $19.00
Preferred customer price $12.99 (8 Points)
5) Bath and Body
You find here antiperspirants, body lotion, gums, tooth polish, toothbrushes, and so on.
For example, the toothbrush costs $4.00, but for the preferred customer, the price is $2.69.
If you want to see the entire product list with both pricing (including the points) you can check it here.
How Can You Make Money with Melaleuca?
It is said that with Melaleuca you don't recruit people. They only find new customers who eventually can also find their customers.
Whatever they call it, the entire Melaleuca structure at the end of a day is a structure with many levels.
A person who finds a customer does not get any commission. He only gets 20% of his enrollees (his customers who purchase the stuff)
And then 7% on every level down to 7 generations.
How people are doing within the entire structure?
Just check the Melaleuca 2018 annual income statistic to find out more (2019 is still not available as of today's writing)
Regardless of how they call the "finding new customers", an extrovert person and enjoy talking to people, or maybe work in the gym, or has an occupation where he meets a lot of people, has a higher chance to find new customers than an introvert person.
The bottom line is, you must like that process, otherwise, you won't succeed.
Another positive thing I have found out is Melaleuca Support. And this applies in both, support for customers as well as for the representatives.
What is Reality?
Some say it is not even MLM – that distributors within the Melaleuca only get customers to sign up for membership. But all these new customers can bring new customers and the upline gets commissions for whatever the downline sells.
Maybe it is not a typical MLM, where the emphasis is on recruiting. In Melaleuca people probably only show the product and suggest joining since preferred customers can save a lot of money, compared to the direct customers.
On top of it, once you are a member you need to keep buying their stuff even if you can't sell it.
You are asked to get as many people as possible.
The standard question from your upline would be for example – how many names/people do you have on your mobile phone?
How many classmates do you have?
How many friends do you have on Facebook?
Now, do you feel comfortable contacting these people and asking them to join this "great business" opportunity?
Well, if you feel excited about what you are probably the person who will enjoy the process and the MLM business strategy is for you.
Otherwise, I think you are like me, where I feel awkward to contact my friends to join some kind of business.
Some Positives About Melaleuca

Products are OK
Support is OK / Customer service
The Company has a long history (since 1985)
Some Negatives About Melaleuca
The commission is not so good.
Cancellation policy – in writing.
That would probably bother people, so a lot of them just stay a bit longer – let's be honest it takes much more effort to write a letter than just push the button.
Market oversaturated with similar items
Forced purchases or auto-shipment
Some Thoughts at the End
If you are not a salesperson type, it is difficult to make money. Besides you need to know a ton of people to be successful.
What I don't like about any MLM is the recruiting part. Convincing someone (family members and friends is the worst-case scenario) to join the system, is to be the worst part.
Maybe you are a different type of person and you enjoy it.
Let's say you already established your team – now how many of these people will remain happy being part of this business model?
With that being said you always have to take into consideration the fact that people will regularly leave your downline.
What does it mean for you – you need to keep recruiting more and more people on a regular basis (or finding new customers, if you will).
Don't get me wrong – there are certainly people who like that. If that is what you looking for, by all means.
Go for it. This is a well-established company.
If you looking for more freedom in terms of building your business I suggest you affiliate marketing.
No face-to-face meetings no cold calls, no throwing parties to sell stuff…
You build up a website around a niche you are interested in, you create content ( website or youtube) that people enjoy read and you refer people to the right product – it can be from as many companies as you wish -and you will get paid from every single one of them as soon as your prospect makes a purchase.
Do you prefer working nights? Great – the internet doesn't sleep.
You are not limited by the geographical location either. you can work from any place with a connection to the internet.
And I believe with a new decade, more and more people will want to start their own business online. Whether it is coaching, blogging, or vlogging – doesn't matter.
The point is that the internet gives people a chance to work independently in any kind of niche.
This Might Be a Better Alternative
Apparently, most people buying Melaleuca products are not interested in building their own business as representatives of Melaleuca?
Is it a coincidence, or do they realize that it is not worth it?
Those who decided to promote products and yet build their teams must work hard, day-to-day to make a decent living.
And success is rare.
These days, there are better ways to make some extra bucks on the side. And with proper training, one can earn 4 digits within 14-16 months.
Let me know if you have any experience with Melaleuca, or you know somebody who works either for them or as an employee. I would like to know your opinion as well.
Please share your thoughts in the comment section below, I am sure many readers would like to find out more.
Also in case, you have questions, regarding other ways how to generate an income online let me know as well
Thank you for reading.
Mike