Do you want to know whether Green Panthera is a Legitimate site?
Let's find out what is this survey site all about.
Is this really a good opportunity to make some money?
How much actually can you make with the Green Panthera?
These are great questions and in the following review, we are going to cover them.
Usually, there are some problems with survey sites, either they pay very little or it is difficult to go through the surveys, because of ads and 3rd part surveys, and so on.
Jump to:
Disclaimer
Please note, I am not a member or an affiliate of Green Panthera. This review is based on research and information available online in the public domain.
Any recommendations and conclusions are only opinions and may not apply to all persons or situations.
Quick Overview
Name: Green Panthera
Website: www.greenpanthera.com
Price to Join: $0
Recommended: Not Really
Green Panthera – Quick Overview
Green Panthera is considered a legitimate site, but it's important to note that the earning potential is extremely low, and it may take months to earn $30. There have been several complaints, particularly regarding the support provided.
The good news is that you can sign up for free and give it a try, but I wouldn't recommend investing more than a few hours into it.
Fortunately, there are better ways to make money. I apologize for the shameless plug, but I recommend joining a platform where you can also sign up for free using just your email.
Through this method, I have built a website that generates free traffic, and I've learned how to make four figures using this approach.
What is Green Panthera?
Green Panthera is a website where one can earn money by doing surveys, downloading apps, or playing games.
It also offers a $5 sign-up bonus!
That sounds like a great way to earn some bucks, right?
According to their homepage, you can even save some money when shopping online
Well, not so fast.
In my experience whenever there is a site offering some easy money, there is also some cath.
I am not saying that Green Panthera is an outright scam, like for example CloutShout or MoneyGuru.
But one must be careful about these sites.
The main problem with the Green Panthera is that the earning potential is really low and we are going to find out how much exactly it is possible to make.
This website is not that old, it was registered back in 2015.
It still drives a lot of traffic and as of this writing, the majority of visitors come from Brazil, Poland, Italy, France, and Argentina.
(I admit that you can probably live without that information, but I find it interesting where all these people are coming from… maybe it is just me 🙂 )
Who is Green Panthera for?
In theory, this seems like a legit site that allows you to earn some bucks on the side. No previous experience is needed so it should be for everyone.
But why "should"?
Anyone can join the Green Panthera as soon as he or she is at least 18 years old.
This site is not limited to the US only, meaning there is a list of countries that can join.
Over the last 5 years, Green Panthera has been adding more and more countries so as of this writing, it should be available in about 41 countries.
Why did I use the "should"
The answer is pretty simple. Green Panthera does not pay a lot and the average earning is probably $2 or $3 per day (assuming you don't spend more than 8 hours in front of the computer, or mobile phone).
So it is really important to ask questions like: "does it really worth it?"
Isn't there a better way how to make a decent income?
In my opinion, you can check the site called SquadHelp. 
Basically, it offers you to earn money "by typing names" – but if you want more details go check the review to have all the information including the Pros and Cons, to see whether you like it or not. 
I personally prefer Affiliate Marketing, but the downside might be (for some people) a learning curve, and the fact that it may take a year to earn 4 or 5 figures.
How to Join the Green Panthera?
It is very easy to sign up for the Green Panthera.
You enter your email address, and password and then confirm the account by clicking on the link in your inbox, and the registration is completed.
Then you have to fill out your profile where you add some personal information such as your address (country, city), Gender, and date of birth, and there are some questions you should fill up in order to take part in the surveys.
For example:
What is your occupation status
or
How many members are in your family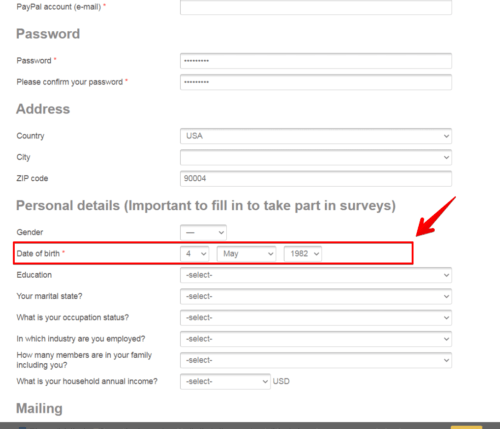 You don't have to answer all the questions but the date of birth is mandatory.
So if you are not comfortable with answering all other questions, just leave the fields blank.
Do you remember that there is a $5 as a signup bonus?
Well, you will get this bonus only when you fill in the personal data. Otherwise, no bonus for you and you start with a $0 balance on your account.
Who is the Founder of the Green Panthera?
I always recommend checking who is behind the system or site – especially when it offers some kind of earnings.
Unfortunately, we don't know who is the founder or creator of this system.
It has only an email address that does not tell us much.
For me, this is a red flag, and since there are many similar and better sites like this I would just move on.
The truth is though that it does not necessarily mean that it is a scam.
It is probably just me, but I have a bad experience with scams like these where the owner is not known either, and based on my reviews there are the same people behind these scams.
How Does the Green Panthera Work?
There are more ways to make money with the Green Panthera, which is good news.
Surveys
This is the primary way how one can make some money.
What I find different from the other survey sites, is that with the Green Panthera, you don't actually need to go to their website and check the available surveys all the time.
You get the offers in your inbox with the earning potential.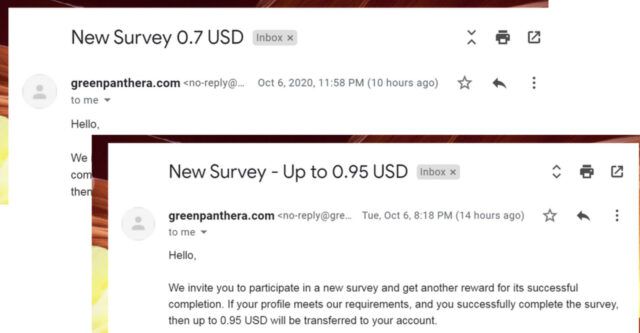 One survey I took was about the presidential election of 2020, and many questions were related to Donald Trump and Joe Biden.
But in other surveys for example when I check the 3rd part sites I did find something disturbing;
When I checked some of these sites, they are considered scammy.
What does it mean?
The problem with these 3rd part sites is that they want you to take a survey that takes approximately 10 minutes and after that, they tell you that you are not qualified and therefore no earnings for you.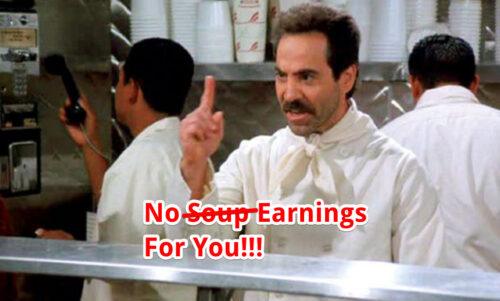 So for me, this is another red flag and I won't be recommending joining the Green Panthera.
Offer Wall
Here you find different ways how to earn money. It is always recommended to read the conditions before taking the offers.
The thing is that sometimes you need to get in touch with the advertiser in order to get paid.
Once you know what are the requirements you can choose for example:
Get rewarded for downloading apps
Downloading and playing a game for a certain amount of time (Sometimes the time you spend playing must be discussed in advance)
Watching a video for a certain amount of time
Coupons
This is actually not earning directly.
By selecting some coupons you can save some money if you go to purchase some item or product.
These coupons are not always the same and it depends on your location. They are selected based on your IP address.
But it seems that recently there are no coupons available, regardless of the location.
This is actually one note I also want to mention regarding the Green Panthera.
It looks like the creators are not interested in maintaining the site and taking care of their members, anymore.
Therefore there are a lot of complaints from former users, but we will get to that in a bit.
Online Shopping
Green Panthera has a lot of companies they cooperate with. You as a Green Panthera member can get discounts when shopping with these companies.
Most of them are for people living in Canada, the USA, or the UK, though.
So again, this is not directly making money, but they probably want to keep their members and this is one of the incentives (or it used to be).
And I don't blame them.
What do Other People Say About the Green Panthera?
It is not good.
If you check the review site Trustpilot, you see that out of more than 100 reviews, most of them are Bad.
Most of the complaints are about members' accounts being closed and not paying out.
Also, another concern people have is the lack of support.
Nobody answers the email "support@greenpanthera.com" and I have not got any feedback from them either.
I double-checked the TrustPilot to see if the platform got better, but it is not the case.
Quite opposite.
Many people are unhappy with this platform's low earnings. Instead of relying solely on surveys, it's better to learn new skills and explore other ways to make money online for greater financial success.
How much can you make with Green Panthera?
I am sure by now you know that it is not possible to make decent money with the Green Panthera.
It is obvious from the email screenshot above.
And here is the screenshot from their dashboard and current survey with the potential rewards.
As you see the reward ranges from 40 cents to 95 cents per Survey.

Please keep in mind that most of the survey promises you to make "Up To" a certain amount.
That means that if the potential earning for a specific survey is up to $0.95, you still can make only $0.25.
How to cash out?
They use only one method and that is PayPal.
The only thing is that you need to reach the $30 threshold in order to withdraw your earnings.
Sure, if you fill out your personal data, then you get the $5 bonus, which means that it will take you only an additional $25.
But from what now by now, it may take even months to get to that point.
Is this even worth it?
Is There a Better Way How To Make Money from Home?
In my opinion, there are many better ways how to make money online.
There are some legitimate survey sites that pay on time and based upon their promises.
Here are links to some of them:
www.swagbucks.com
www.inboxdollars.com
or www.surveyjunkie.com

Some of them are available in the US, but the main reason why I don't go into detail is that even with these ones the earning potential is low.
We are talking about maybe $50 to $150 bucks per month (depending on how many hours you spend in front of the computers, or mobile phone).
One of the better sites that I can recommend is called SquadHelp.
It is easy to sign up and you can literally make money by typing.
Check the SquadHelp review.
Freelance Job
Or maybe you want to check platforms for freelance jobs.
I am not sure whether you are familiar with them, but there are many of them for example Fiverr, Upwork, Amazon has one, and many others.
Here is the list of these platforms with a guide on how to find legit online jobs from home including both pros and cons of working from home.
How About Consistent Income Online
The next level would be a business owner or let's call it a website owner, making thousands of dollars per month with affiliate marketing.
Because when it comes to business online there are many models, but affiliate marketing is in my opinion the easiest way.
I am not saying that it is easy. It will take some effort and time, but you don't have to deal with customers, suppliers, products where to store, and stuff like that.
You only need to create content and that could be your website or a YouTube channel.
There are legit platforms teaching affiliate marketing but the "golden middle way" would be this platform here. (This is only a link to the review of that platform).
It is free to start and once becoming premium it costs less than $500 per year.
What I like about Green Panthera

Free to sign up (with a potential bonus of $5)
Some surveys are easy to complete (no ads in them)
What I don't like about the Green Panthera
It can take more than a month to earn $30 (the minimum threshold to withdraw the earnings)
Since Spring 2020, a lot of complaints, concerning support and accounts being closed for no reason
Is Green Panthera Legit?
I think it is safe to say that Green Panthera used to be a legit platform and people did like it.
However, for some reason, the quality of this site goes down, not to mention that the earning potential is low.
What I find disturbing is that many of the surveys are 3rd part sites and considered scammy. Meaning that even if a person finished the survey he or she ends up without being rewarded.
I believe there are better ways how to generate income online, and several of them are mentioned above.
How do you like Green Panthera?
Would you give it a try?
Or do you prefer the other ways?
Let me know please in the comment section below since I am curious about other opinions as well.
Thank you for reading
Mike.