How to run a lucrative business online? Is this the question you have been asking recently?
While doing research you might have stumbled upon a course by Keala Kanae called Fullstaq Marketer.
Now is this course going to help you to generate 4 figures within a few weeks?
Or are these just empty promises?
Is Fullstaq Marketer a scam?
Let me tell you right now, I am not affiliated with Keala Kanae, so this is going to be an unbiased Keala product review.
In this review, you are going to find out what is the Fullstaq Marketer all about, who is it good for, what are the pros and cons, and most importantly can you make money with Fullstaq Marketer.
Let's jump right into that.
Disclaimer
Please note, that I am not a member or an affiliate of Fullstaq Marketer. This review is based on research and information available online in the public domain. Any recommendations and conclusions are only opinions and may not apply to all persons or situations.
Fullstaq Marketer Basic Info
Product Name: Fullstaq Marketer
Price to Join: Starting at $39 (+ Upsells)
Creator: Keala Kanae
Rating: 04/10
Do I recommend it? Not Really (Too Expensive)
Fullstaq Marketer Review
The Fullstaq Marketer is an online course that teaches how to make money using affiliate marketing. It was founded in 2019, but it is not a new course.
It is just a rebranding of the other course called the AWOL Academy. AWOL (founded by Keala Kanae and Kameron George) is already shut down, mostly due to the deceptive marketing and high cost ( $ 1,000s).
These 2 guys separated and Keala creates The Fullstaq Marketer.
The quality of Fullstaq Marketer seems to be better, but it is not worth almost $3,000.
There are certainly cheaper ways how to learn affiliate marketing.
For example, check the method I use (it cost me a little over $40 per month). You can test it out for free – just use your email address.
What is Fullstaq Marketer?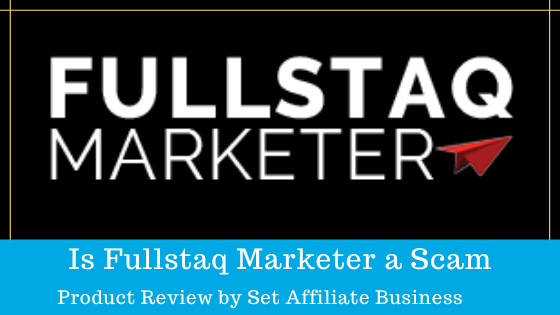 Before we go to the Fullstaq Marketer review it is important to note that this is a rebrand of an older course, called AWOL Academy. AWOL Academy was founded also by Keala Kanae in 2016.
We are going to elaborate a bit on AWOL as well in a bit.
Fullstaq Marketer is a training course that should teach you how to make money online. To be more specific, this program teaches how o make money using affiliate marketing, and how to build online sales funnels.
After landing on his website you will be invited to watch a master class – a 2-hour webinar hosted by Keala. You can watch it for free, you only need your name, email, and telephone number.
This is a pre-recorded webinar and you can choose where you want to watch it.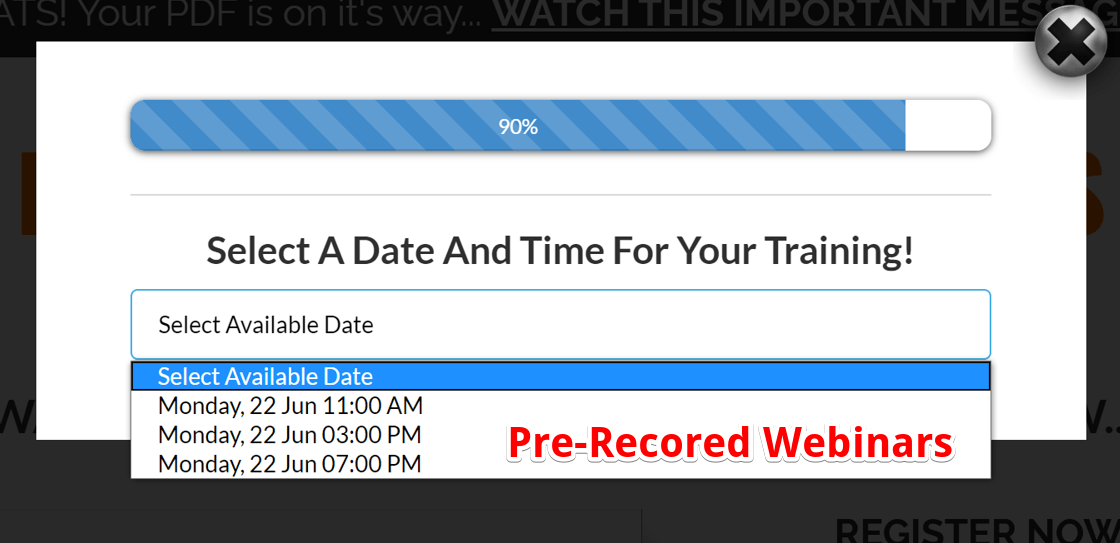 As a part of his sales funnel you will get access to his PDF file – Freelance Marketing Secrets (you can download it here).
You are going to learn basic stuff about the following topics:
Google keyword planner – This is a keyword research tool that shows you how much you would pay for a keyword if running a PPC campaign.
Facebook Ads – You will be shown how to set up Facebook ads and how to target a specific audience.
The webinar talks about the general stuff about how affiliate marketing works. For a newbie, it is a good introduction and it can be valuable.
At the end of the pre-recorded webinar, you are offered to buy the course for $997.
Those who buy it will be contacted by a Fullstaq Marketer "coach", or a salesperson who will try to sell the upgrade for an additional $1,997.
This is exactly how the AWOL academy used to work.
How about the AWOL Academy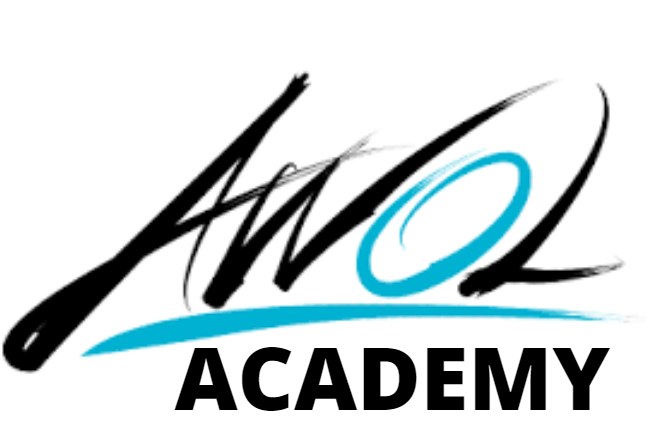 Before getting into the Fullstaq Marketer let's take a look at the previous course made also by Keala and his friend Kameron George.
What is AWOL Academy?
The platform allegedly was teaching affiliate marketing. They had 5 packages where the basic one cost $99 but it was just beginning.
Everyone purchasing the basic package was then "advised" to buy the more expensive packages:
Inbox Academy $447
Conversion Academy $1,797
Traffic Academy $2,997
and finally the Master's Academy for $5,497
In the webinar, you are told that you can get all the information for just $99.
After spending the $99 you are entitled to get a call from the AWOL coach. It is not a real coach but just a salesman doing everything he can to get you to buy the more expensive packages.
So that was the main purpose of the AWOL academy – to persuade you to buy the more expensive packages until you spend $10,000!
Why am I mentioning these?
AWOL Academy is shut down now.
Fullstaq Marketer seems to work in the same way as AWOL did.
Just a note:
If the AWOL academy would have been a good quality course it would certainly last more than only a few years.
Who Is Behind the Fullstaq?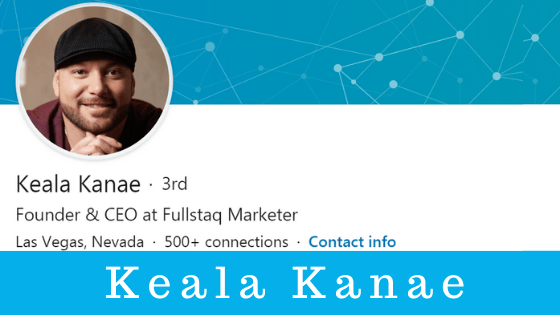 As already mentioned the person who created the Fullstaq is MarketerKeala Kanae. He is a real person born and raised in Hawaii.
Keala holds a bachelor of psychology from the University of Hawaii.
He started his 1st business in 2000 right after college.
He and his friend started to throw parties which became popular and people started to pay to come to these parties.
after 3 years, he tried also real estate and mortgages. gig in restaurants, but none of those activities made him successful.
According to Keala, these were good for paying the bills only.
Until like 2012; He learned how to create laser-targeted FB ads, so your product is promoted to people who are looking for it.
Waw.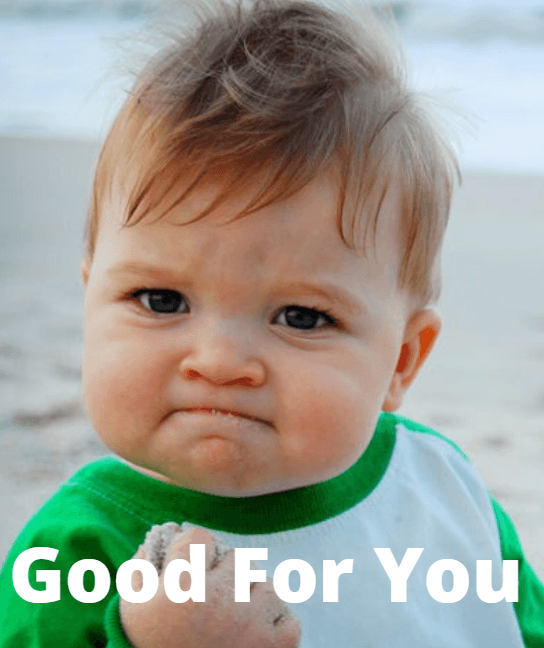 He lives in Las Vegas now where his company has headquarters as well.
In 2018, Keala re-launched the Fullstaq marketer that teaches people how to create a sales funnel, and how to get paid traffic using Facebook Ads (that includes Instagram ads), Google Ads, and YouTube Ads.
Here is Kaela's opinion about Affiliate Marketing:
Fullstaq Marketer Price and What you Get
Fullstaq Marketer has 5 different courses with different price tags.
As of this writing (June 2020), there are only 3 courses available right now:
1) Fullstaq Accelerator ($997)
With this course, you are told to get a "rock-solid foundation", so you can start as a Fullstaq Marketer.
Based on the description of this course on the Fullstaq Marketer, you are told that you will be qualified and equipped with the proper knowledge to build a high-converting sales machine.
Here is a little break up of the Fullstaq Accelerator
Fullstaq 101 – A survey with 3 training videos will show you the basics of digital marketing
Fullstaq Onboarding – Access to the Fullstaq community
Fullstaq Edge – This part of the course is dedicated to the proper mindset. After completion of this part, you will believe in yourself.
Funnel Labs – You will be shown the sales funnel, how to create your website and domain, what is email marketing, and so on…
It sounds like there is everything I need, so what would be the point of the other 3 courses?
2) Traffic Labs ($1997)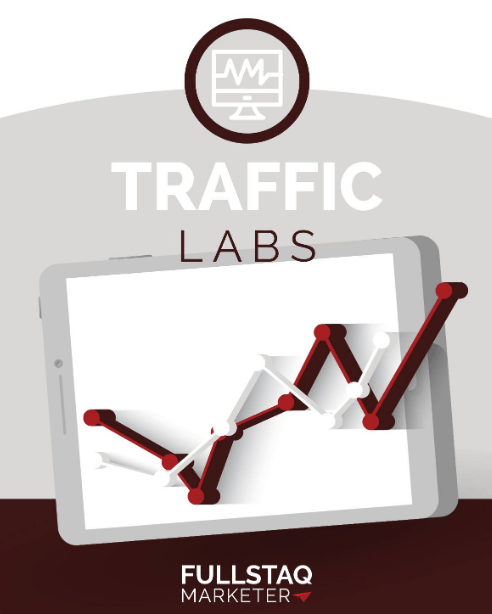 Traffic Labs is going to teach you how to get traffic to your website.
This is the most important thing when it comes to business online – traffic.
Wait a minute.
I thought we had already everything we needed when purchasing the Fullstaq Accelerator, for almost $1,000.(?)
After purchasing the $997 Fullstaq Accelerator you will be offered Traffic Labs for a little less than $2,000.
This course will teach you how to use wisely Facebook Ads (and other paid ads) so you get the relevant audience to your website.
Do you know that you will have to spend another couple of hundred (at least) dollars on ads?
Meaning the cost is not just $997 + $1,997. You have to have a budget for these ads as well.
I am not a big fan of paid ads, and I advise against them especially when you have just started.
In my opinion, it is best to learn how to drive free traffic, and once you know what works and what does not – then spend a couple of bucks on the ads.
Leverage what works, but do it based on the data you get from Google Analytics.
This is what I have learned and it works fine.
3) Copywriting Career Pathway
As the name of this course suggests, you will gain the knowledge and skills that you need to sell. The price is not revealed yet.
The other 2 courses that are not available yet are
4) Conversion Labs
– Conversion secrets
and
5) Master Labs
– Money management, strategic tax planning, etc.
Based on the previous product (AWOL Academy) one can expect the price for the last 2 will be at least $2,000
What Else Do You Get?
For a person who decides to purchase the basic course, Fullstaq Accelerator has 2 options:
Either pay the full price of $997
Or they offer a plan that consists of 3 monthly payments of $397
What you get:
Besides the Fullsta1 101, Labs, and Fullstaq Edge you get 2 additional bonuses:
Earn While You Learn: Start promoting the Fullstaq Marketer and earn up to $500 in commission
Fullstaq Accelerator LIVE Ticket: Attend a live in-person training event (apparently this has $1,000 Value)
Community Access: Join the Fullstaq Marketer Facebook private group (again $1,000 Value)
What, If I don't like it? – Is There a Money-Back Guarantee?
Fullstaq Marketer offers you Money Back Guarantee.
But be careful about the refund policy.
A person who purchased it has a 30-day refund policy on the Fullstaq Accelerator and Fullstaq X, but only if completed the strategy session within the period before sending the request.
For the other products, you have only a 14-day refund policy. They are only accepted via email.
Also, refunds are not for event purchases.
Who is Fullstaq Marketer For?
Fullstaq Marketer is for people who want to learn how affiliate marketing works and are willing to invest a couple of thousands of dollars into it.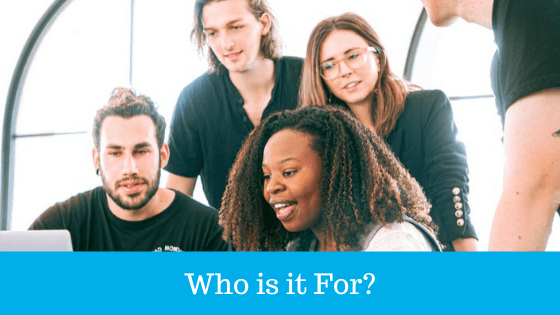 The question is, is it worth it?
Do you have an extra thousand bucks for the basic course?
Can you imagine that you invest $997, you read instructions and within a week you earn $1,000?
Well, it sounds great, doesn't it? But in reality, it does not work that way.
Millions of people still think that they can start generating revenue just by paying for the ads, without any previous knowledge or experience.
It took years until Keale started earning consistent revenue online.
This is the nature of internet marketing. You must realize that there is a learning curve and it also takes time, even if you purchase a course.
Just think about that.
You know that websites are generating 4 or 5 digits per month, just from affiliate marketing. If you check, every single one of them is at least 2 years old and it probably took at least a couple of months until the founder of that website made the first sale.
Or let's take YouTube for example.
It is probably one of the easiest ways how to make money – by adding ads to your video.
But before that you have to have at least:
4,000 watch hours in the last 12 months
1,000 subscribers
Is this something you can do overnight with 2 videos?
People making money from youtube have at least 50 videos (their content) and it took them at least 6 months till the channel can be monetized.
My point is that you have to be patient with internet marketing. You have to put the effort into it.
Most importantly you have to realize that no investment of $3,000 will accelerate this process.
Fullstaq Marketer Pros

Money-Back Guarantee (Although make sure that you have completed the training session before asking for a refund)
Training about how Affiliate Marketing works, Sales Funnel, Email marketing, and so on
Fullstaq Marketer Cons
Additional cost for the Ads (Google Ads and Facebook Ads)
Questionable quality of the courses when it comes to the price
Upsells (or hidden fees that are not revealed to you at the beginning)
Is Fullstaq Marketer a Scam?
No, Fullstaq Marketer is not a scam.
It is just an overpriced course on Affiliate Marketing. There is a lot of stuff you can learn for free.
I understand that it is better to join a platform where you are shown step-by-step what to do to build an online business.
But do you have to pay thousands of dollars for such a course?
Can You Make Money with Fullstaq Marketer?
If you are a newbie in internet marketing and have $2,000 or $3,000 to "invest" I believe you can get some money back if you successfully sell the same product to someone else.
But most of the time people will lose money – it is just pretty expensive to buy all the courses.
Where to Go from Here?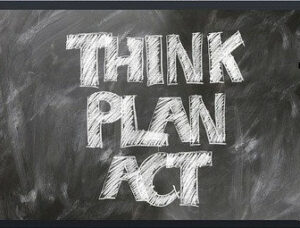 Keale charges a lot – no questions about that.
Does it work for him? I guess it does and people are willing to pay more than $3,000 for such a course.
is there a cheaper way how to learn all that stuff?
In my opinion, there is and you can test it out for yourself for free.
How about this alternative:
You have an entire week of access to my favorite platform called Wealthy Affiliate, which teaches how to create a website and how to get free traffic to your website.
BTW, Free traffic means you will learn a lot about SEO, in other words, how to get to the 1st page of google with your website without paying a dime.
Warning – this takes longer than the paid ads, as soon as you are willing to work hard, you have patience here is what most likely will happen:
Within a year your site can have 4 digits of revenue (per month)
You will know how to get free traffic to a website within any niche
You will master email marketing, Local SEO,
Within that platform you get a lot of tools, a website, hosting, a very helpful community, and tons of training options
Final Verdict
Fullstaq Marketer (founded in 2019) is just a rebrand of the AWOL Academy (which is already shut down) and we know that AWOL has used deceptive marketing and it was all too hyped up.
As for the Fullstaq Marketer, the price structure will be in my opinion pretty much the same.
But the thing with making money online is, that you don't have to spend 1,000 dollars on a course. The chances that you will earn the money back in a short time are pretty low.
Here is what I would do:
Start learning for free – use YouTube or other websites about Affiliate Marketing
Read reviews of other products
Join Educational platforms that offer a free trial
Also, the platform that I have joined in 2017 has this option.
Click on the link at the very bottom and I will guide you through along with the founder of that platform.
Should you have any questions regarding the Fullstaq Marketer or Affiliate Marketing, let me know in the comment section below.
I will be more than happy to help you out.
Thank you for reading;
Mike.