Having a passive income is a dream of every person.
Meaning doing nothing and just receiving money, wouldn't be that wonderful.
Is that your goal? Do you want to know how to make a passive income month by month using affiliate marketing?
It is possible?
The good news is, yes it is possible.
The not-so-good news is, it takes time and effort.
But it is not that difficult, and once you are committed, everything goes easier.
My point is that if you are passionate about something, the whole process is much easier and in theory, you can have passive income online within 14 to 18 months.
In short, you start your website, write content, get organic traffic, monetize the traffic use the money to outsource the work, and there you go – you are ready to spend 2 months on the beach.
But still, it is always recommended to oversee what's going on with your website, so my recommendation is to spend at least 6 hours per week checking your website.
What Is Passive Income Online?
Passive Income online is an activity generating consistent income online without your direct involvement.
Do you know any source of income right now that produces revenue for you? I mean right now?
I doubt it since if you did, you wouldn't be reading these lines.
So the question is how to create such activity or source generating an online income on a regular basis?
It could be a blog, youtube channel, an online course, or any product you sell to your audience via email marketing.
How To Make Money With Affiliate Marketing?
We have touched on this in the previous paragraph.
Let's break it down a bit;
1) Start a Blog (Or a Simple website)
Although this might sound simple, many people when hearing about this jump right to this option without even considering a few points.
First thing first;
You need to know what your field of interest is or will be.
In other words, you need to know what is your niche.
Are you passionate about something specific?
Maybe you have been fishing for the past 20 years and you have a lot of expertise you can share with people that are interested in this niche (that would be your audience).
Awesome, you might have found your niche.
But many of us are not quite sure what is the best niche for affiliate marketing and therefore it is necessary to do some research, some digging online.
Also, make sure that the niche has the potential to make some revenue.
In case you have no idea how to create a website, let me know in the comment section below.
I know that it might sound easy to "create a website", but I remember back in 2016 I had no idea where to start.
What hosting to choose?
How to name the website (domain)?
How to get traffic?
… and a lot more questions.
There are 5 essential steps to know before creating the website (and one of them we have already mentioned above; it concerns the niche).
Please note, that starting blog today, doesn't mean you have a nice passive income next month.
It doesn't work that way.
It takes consistent effort, patience, and time.
Once your website gets traffic, you just keep on working, and soon the traffic just skyrocket. Then your revenue goes and you have a lot more opportunities.
(In this article you learn also how much such an affiliate marketer can earn).
2) Start a YouTube Channel
You know that youTube is the #2 search engine in the world. That means that people do use YouTube a lot.
Basically, when it comes to video creation there are 2 main categories:
Vlog – Youtube channel (videos) regarding your activities (travelling, doing car reviews, diving, driving, cooking…)
Faceless YouTube videos – where you can use existing videos, edit it, add voicover and you can uplaod it as yours (reaction to some topics, commenting on news, or sport events, and so on).
Note:
When it comes to youtube, below you will find information regarding the copyright, what to do and what not to do, so you won't get any strike.
The point is that once you have your youtube channel up and running, it doesn't need to be monetized with the ads (this is the main goal of many aspiring YouTubers)
Once you have some views, you can add an affiliate link in the description, so when people click on it you might get a commission.
Every single youtube video is like digital real estate that can generate passive income for you.
pretty much forever (if done correctly).
3) Social Media?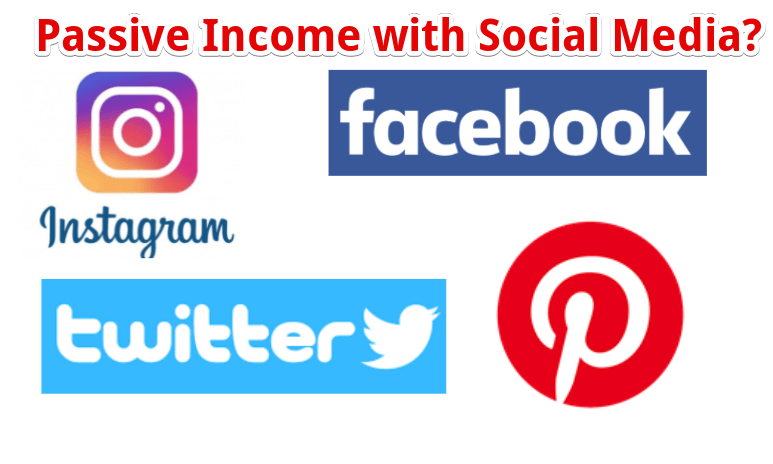 Why not? (But…)
One of the good examples is Instagram.
For instance, if there is a person with let's say 30K followers, it is quite easy to monetize the IG profile.
But still, social media are probably not the best option in the long term.
In the short term, by all means, it can work like clockwork.
But there are still new ones coming so if you slow down or don't post new feeds, you might lose your audience and thus the revenue.
Therefore there is another, better way to make passive income online.
It concerns a specific audience, but the entire process can be automated.
I am talking about Email marketing.
4) Email Marketing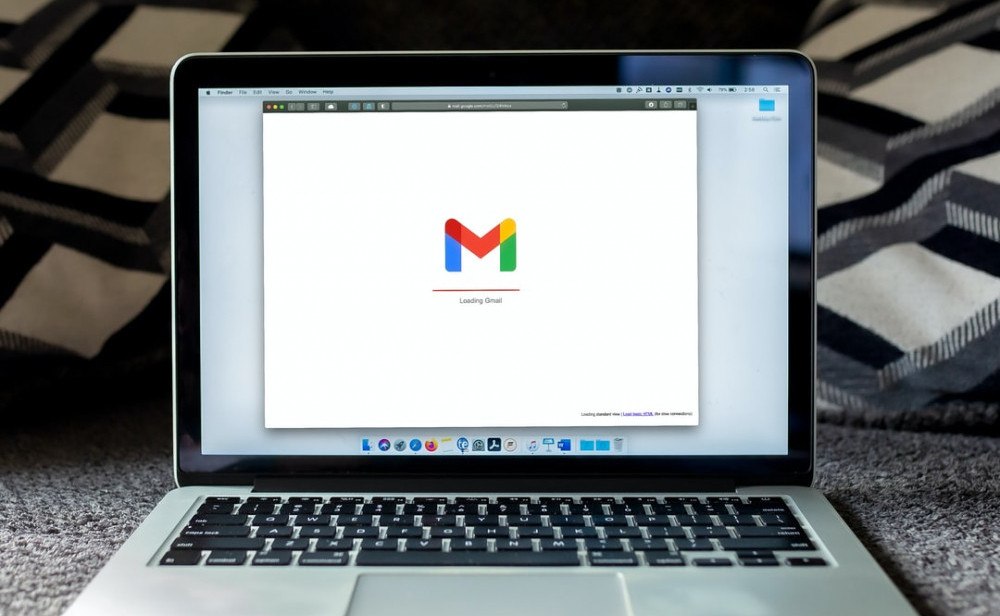 Email marketing is another way how to make passive income.
But again you need traffic first and you need an audience that trusts you. It must trust that they are willing to share their email address with you.
As an exchange for that you are (almost) obliged to provide them with valuable and free information.
For example, when you sign up for my offer, I will show you a 10-lesson course that will walk you through the steps of creating a successful online business that generates revenue.
At this stage, you will realize your potential as an owner of an online business.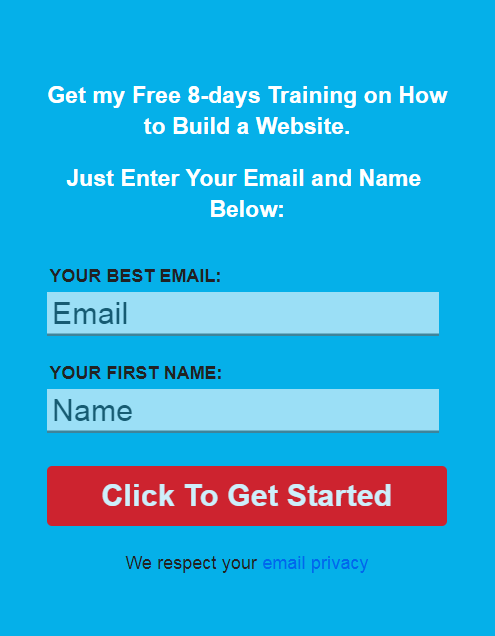 Besides that, I am working on another campaign where I want to give you additional information regarding affiliate marketing and other tips and tricks on how to make money online.
all this information is for free.
Sorry that I have used this "selfish" example, but the point is that you can do this too.
With your own website and your niche.
How Much Can Affiliate Marketer Earn?
Of course, this varies from case to case and from niche to niche.

According to PayScale, the average affiliate marketer makes something above $50,000 a year.
But there are other income sources for example from ads.
We are going to mention this as well.
But generally speaking, the earning potential within affiliate marketing is vast.
Here is an example of one person, who has been doing affiliate marketing for more than a decade
You think, well it takes 10 years to make such an amount of money?
Well, yeah. How long does it take for a person with a 9-5 to make such an amount of money?
What kind of job pas 6 figures a month?
When it comes to passive income, there is no better way than start your own business online.
None working for somebody else gets rich.
I guess you get my point.
How Does Affiliate Marketing Create Passive Income?
At his point let's assume that you have a website up and running and it generates you $5,000 a month.
Want to have more time and enjoy the passive income?
Hire a writer.
Or hire someone that creates the Youtube videos for you.
This procedure also requires some effort, because you want to make sure that the person who will work for you is responsible, reliable, and has experience in the given field.
When you want to hire a person, it is not just going to Upwork or Fiverr, and pick up a 2nd person that responds to your offer.
Let me mention a few stages of hiring before you actually assign the core work to someone.
Collect at least 10 applications
Filter them out. Some you don't accept right away, others you want to have an inereview with or just have them fill out your quetionaire.
Recruit the best person
Provide him/her with a good training (the content should be written in a fashion you require)
Maintain the relationship
One of the best sites where you can find resources is the website:
onlinejobs.ph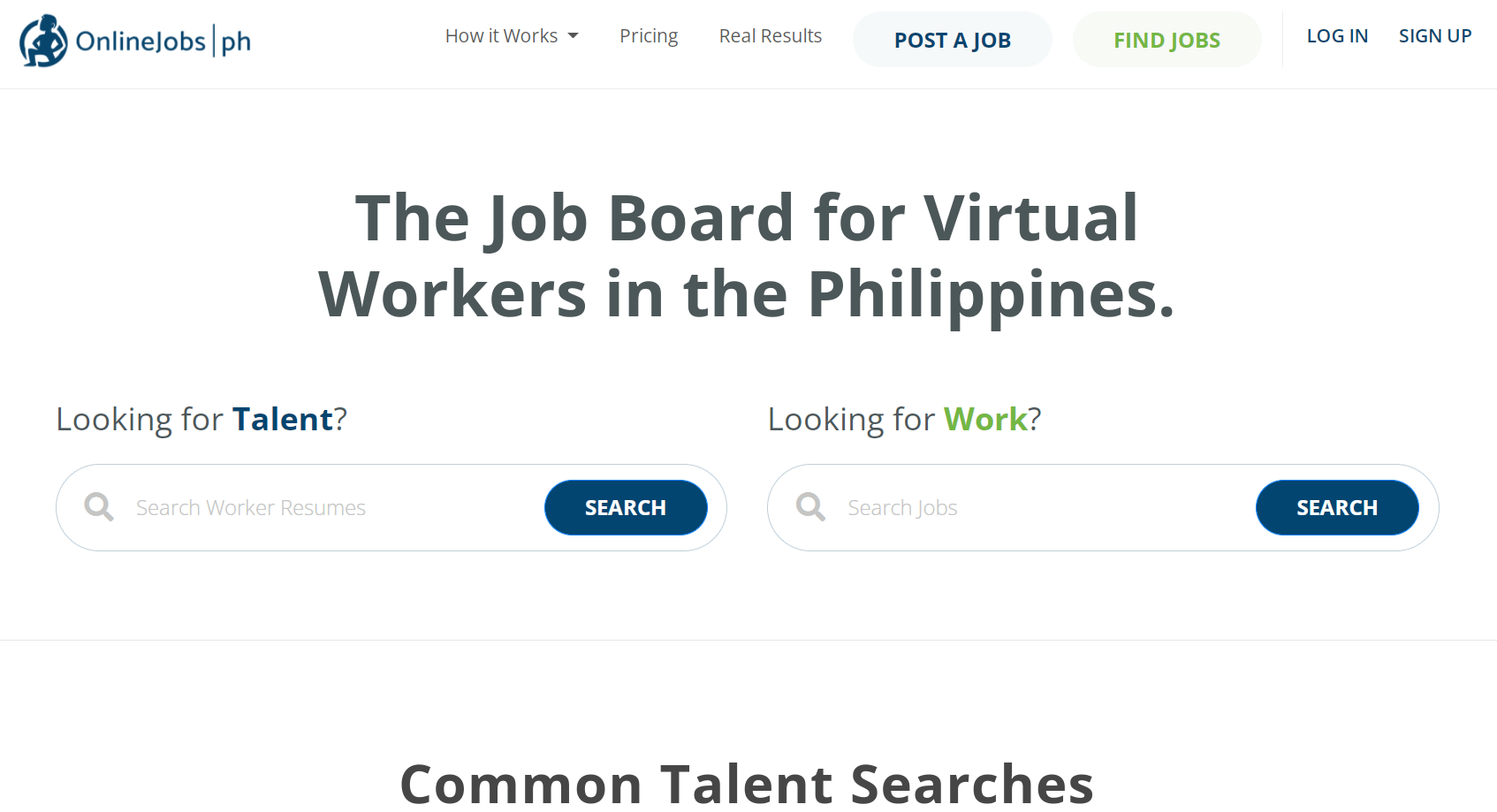 They have been around for more than 15 years and it is a trustworthy source that doesn't wipe out your credit card.
Another Source Of Passive Income
This is actually the most favorite passive income there is.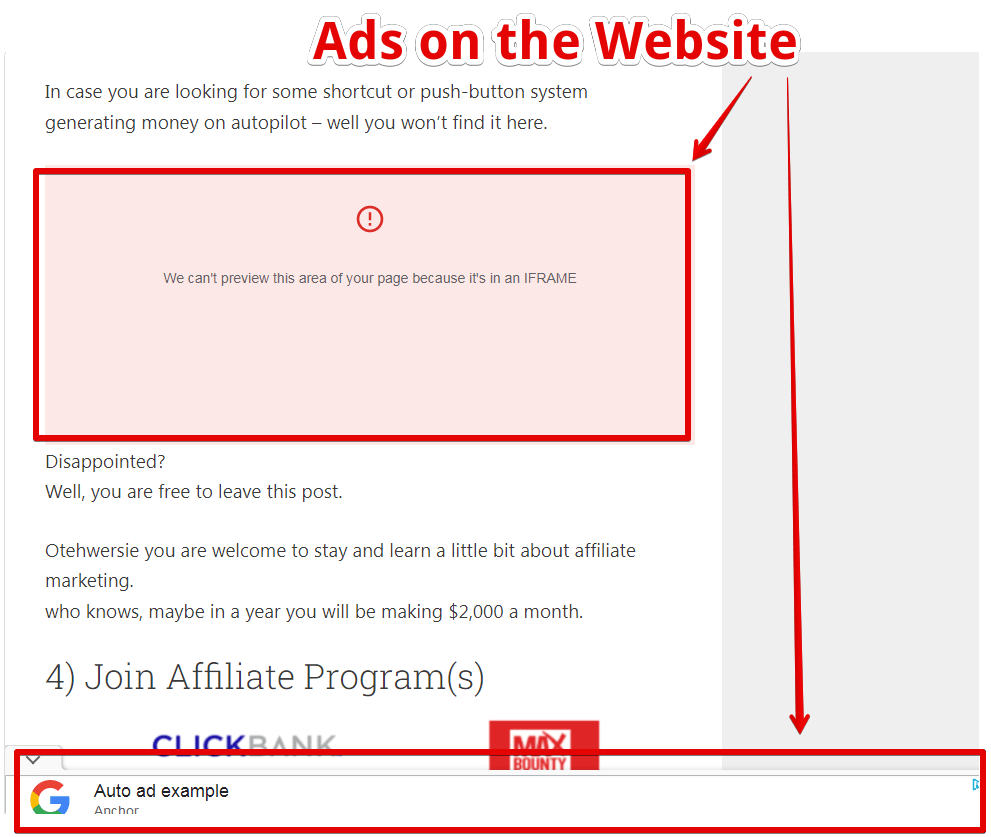 Yes, for many very annoying ads, are a great source of income.
To give you an idea, imagine having about 2,000 visitors per day on your website. This can be a website that is 15 months old.
Just from the ads (Mediavine), the site makes about $1,500 to $2,000 per month.
Once you set it up, you literally do nothing. It is all optimized by the ad company. One of the best companies in this field is the one called Mediavine.
The catch?
Well, it is not really any catch – if you are determined to provide valuable content on your site on a regular basis.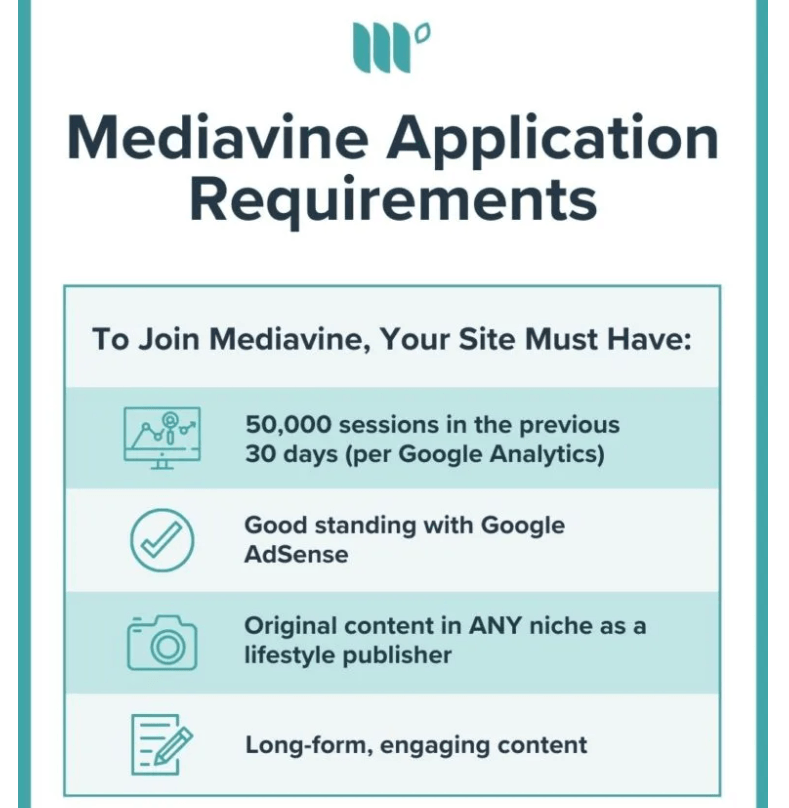 If so, within 15 months you can have 50,000 sessions on your site per month. And that is the entrance ticket to partner up with Mediavine as a company.
YouTube
Again, I am sure, most of us "love" the ads on youtube, right?
But you are here to look at this fact from the other side.
Form the creator site.
But again first it costs some time effort and there is a requirement coming from YouTube.
Meaning you have to have at least:
1,000 subscribers
4,000 waht horus in the last 12 monhs
and videos must be unique
To be able to monetize the channel and make money from the ads.
Regarding the 3rd point (that the video must be unique) check the following:
Here are Dos and Donts when it comes to the video creation: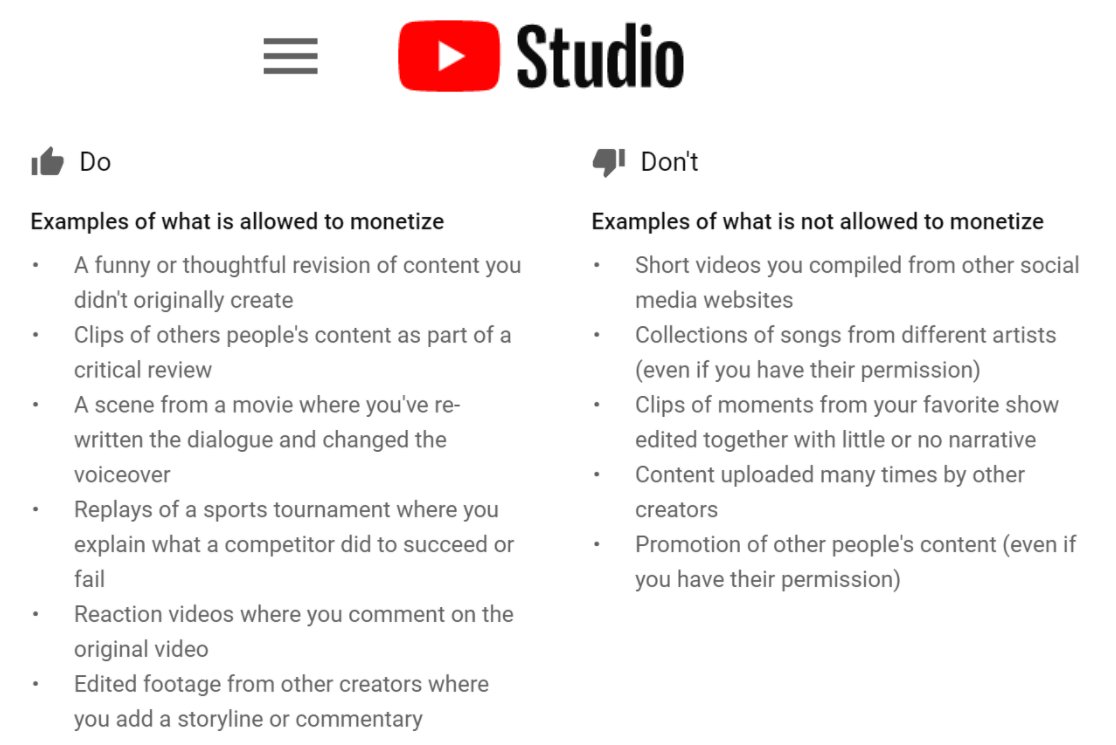 Once you comply with these requirements you can start uploading the videos and in about 4 months enjoy the passive income from the ads.
Again the time frame might differ and it can take even yer until you gain 1,000 subscribers and 4,000 watch hours.
Let me also share with you a short YouTube video, it is called CopyRight School:
It is always better to know the rules in advance, Otherwise, you risk getting a copyright strike.
In case you do, here is the information, directly from YouTube:

Hope that makes sense.
If you are accepted, you can expect to earn about $3 to $7 per 1,000 views.
Imagine having 50 videos, that each have on average 10,000 per month.
That would be about 500,000 views a month and that is approximately $1,500 to $3,500 a month.
And this is a very conservative calculation; rather it fits a new channel since many videos get 1,000s of views per day.
Conclusion
I am sure you have noticed that none of the examples above are effortless.
That is to say, there is no such thing as a push-button system that generates thousands of dollars on autopilot.
A lot of digital products promise you to make money without any effort. These are all scammy and misleading products.
Forget about them.
I have mentioned the following quote in my other article, but it always comes to my mind:

That's the quote from Napoleon Hill (the screenshot is from the book, Think And Grow Rich).
As he continues:
"The secret to which I refer, cannot be had without a price, although the price is far less than its value."
And that applies to online marketing as well.
Are you determined to build something valuable?
I know it can be difficult sometimes, (especially at the beginning). You hustle, create content, trying to get traffic, but in the first 3 months, nothing really happens.
That's always like that, but many people quit within 2 months. If you want to be paid on a monthly (or weekly) basis it is better to get the 9-5 job.
Because in the online business (as well as in offline) you must be prepared to work for free, so to speak, at least in the first stage of building the business.
And even if people have access to all the tools (website builder, training platform, support) many learn that this is not for them.
Are you still willing to give it a shot?
Good for you – take action and take a look at this educational platform.
Or you can start right away and check the first 10 lessons for free.
You only need an email address to go through the first 10-lesson course (you won't spend a dime).
That should give you enough information about whether or not you want to continue on this path.
Because if you think about that, without the passive income you will probably be working till the end…
Should you have any questions, please let me know in the comment section below.
Thank You For Reading,
Mike.