It is quite common for people to have their own website.
It doesn't matter whether it is a personal blog, or a site that relates to their business, or maybe they have it just for a fun.
And there is also a group of people (that keeps growing) who want to create a simple business website for monetization purposes.
I get it and I have created this site for the same purpose back in 2018.
What I had not realized back then, were a few very important things that I want to discuss right now.
I wanted to know what it takes to create such a website that would bring some revenue and eventually full-time income.
In other words, there are at least 5 important things to know when building a website.
Let's go through each step so that by the time you are done reading this post, you have a nice overview of what's needed.
So here we go with 5 essential things to know before building a website.
1) Choose a Niche
The very first thing one needs to do is to choose a niche.
This is essential.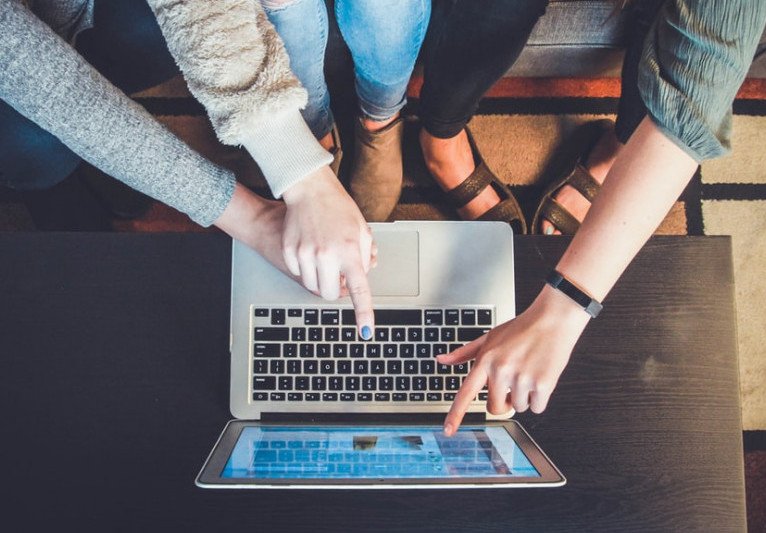 For people that are already passionate about a specific thing, this is not an issue.
For example, a person that loves hiking and has been doing it for a decade is quite simple.
He or she can even dig a bit deeper and decide to focus on hiking shoes for women only.
Why go so specific?
Because there is already competition out there and the wider you want to start the longer it takes to make generating revenue.
So be very specific when it comes to the niche selection.
If you are not sure what niche you want to choose, my recommendation is to go to Amazon.
There are thousands of different niches and you can dig down to a very specific category.
Make sure to choose a very specific niche, for example, "Desks with built-in USB Ports".
Choose such a specific niche and your website will get traffic within a few months.
Note:
You don't have to create a website that focuses on Amazon only. I just wanted to show you the easy way how to choose a specific niche.
In fact, it is recommended to become a partner with more affiliate programs, for example:
AliExpress
CJ Affiliate (Commission Junction)
Rakuten
ShareASale
Make sure to focus on your niche only.
So now that we know what area we want to focus on, let's go to a more technical side of the issue.
2) Hosting
I know this might sound technical, but don't worry.
The point is that you need to choose a company that will provide you with proper hosting so your website, will be safe, will load fast, have a backup, and so on.
There are many companies offering hosting services, but we won't go too much into detail here.
For the sake of this article keep in mind that you want to choose a hosting company offering the following attributes:
Robust
Plain, Simple, and Fast
Has a backup of your website (providing support in case you made a mistake)
Hosing Security (to prevent hacking or spam before it happens)
and of course, doesn't wipe out your credit card.
Here is a little comparison of the best-managed WordPress Hosting:
I personally use the 1st alternative.
It is considered one of the best hosting services in the world.
3) Name of Your Website (The Domain Name)
You have your niche, you already have chosen your hosting service, and now it is time to pick a great domain name or the name of the website.
I am sure you most likely have great ideas when it comes to naming your website.
But the question is, is it available?
That's why you need to check whether or not, the domain name is available, and if not pick an alternative.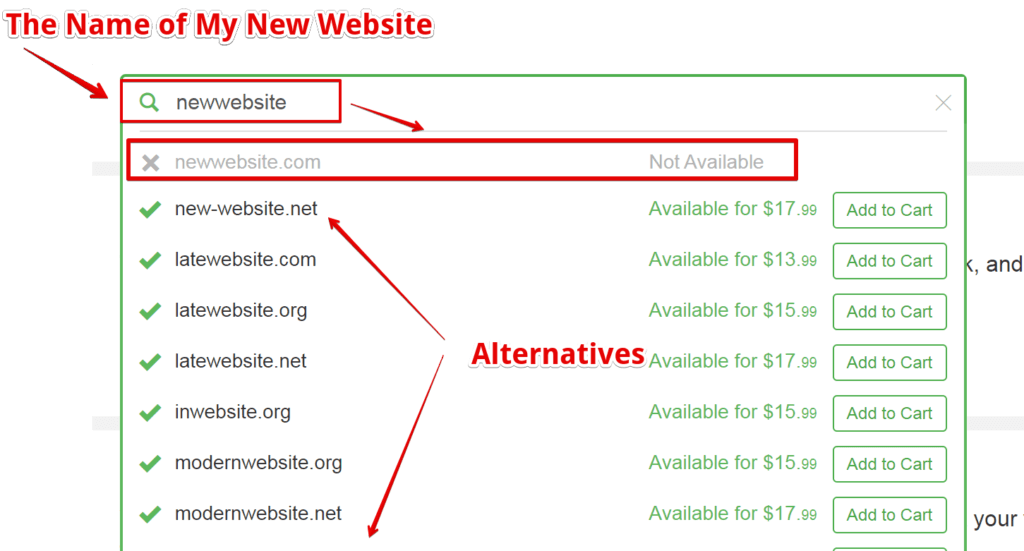 The easiest way to check whether your favorite domain is available is to go to the search engine Google and type the following keyword:
"check domain availability"

Scroll down and you see that there are many websites where you can check the availability of your favorite domain name.
Tip:
Please keep in mind that you want to choose a .com
Or if you insist on the naming, go for ". net" or ".org".
These are evergreen extensions.
It is not recommended to have extensions like:
Do your best to select the .com extension, even though you would have to use a dash in the domain name.
By now we have a blank website with no content, no nothing.
What to do next
We want to somehow get to the result page of search engines right?
In other words, how to rank well?
4) SEO Optimization
Again this might sound technical as well, but there is nothing you should be worried about.
The thing is to take into consideration certain aspects when it comes to ranking.
It is actually quite simple.
Mainly it concerns the right keyword selection and its proper use within the specific article (or post).
Let me mention a few steps that are essential when it comes to ranking:
Keyword in Meta Title
Keyword in Meta Description
Keyword in the 1st paragraph of the article
Use Images with Alt Description
More details about how to improve search engine ranking can be found here.
Plugins
Plugins within the WordPress site can help us with SEO. For example, the All in One SEO Plugin allows us to use the keyword in the Meta Title and Description as mentioned earlier.
Other useful plugins can for example:
Optimize the image size
By selecting a proper theme we can increase the page load time
GDPR Compliance – keeps you out of trouble when it comes to email addresses collection
Also, do not use too many plugins as it can slow down the page load speed.
SEO Optimization concerns also actual content creation.
Therefore the 4th and 5th steps are overlapping.
5) Content Creation
Ad the final important point – Content Creation.
It is closely related to the previous paragraph.
Tip:
Don't worry if you are not a writer.
You don't have to be.
You need to be a communicator. Imagine you are talking to your friend about a certain item or product you bought, or you are about to buy,
When it comes to content creation, use these exact words – as you would talk to your friend.
Remember you want to have the content clear and understandable so the message will reach as many people as possible (even non-native English speakers).
Please understand that simplicity, clearness, and structured article are essential for SEO.
Once you have all this in place, there is no reason why your site should not be ranking.
My Recommendation
I am not tech-savvy, nor know how to code. Never been.
The good news is there is no need for that.
I simply wanted to find a platform where I can build a simple website and learn how to get free traffic.
I did spend more than a year comparing different companies and services and came to one conclusion.
The platform offers:
Great hosting,
Website builder (I can build a website within the platform)
It has great support (very responsive, within minutes)
A very helpful community of like-minded people (There are actually thousands of active members)
And beyond;
This platform that I have found offers exactly the step-by-step training that I used to look for.
A valid question is – The price?
It cost about $50 per month and it includes all the above I mention.
On top of it, each premium member has access to, weekly live classes, support, tools, mentoring, network, and exclusive access to all updates…you name it.
And just to be precise.
It is not some kind of DFY (Done-For-You) system that generates money
It doesn't work that way.
if you don't believe go check the WarriorPlus products where 90% of them promise high returns for little to no work.
Shortly, no system exists that generates money on autopilot.
Only humans are able to make money.
No machines.
Sure there are machines that can help us to generate revenue, but first of all, there must be a human touch.
So basically this platform I keep mentioning offers tools that help you to have a consistent income online.
The tool is like a car that allows you to visit new places.
But first of all, you need to learn how to drive.
If interested in how to "drive" at the internet marketing highway, and how to generate revenue, you are welcome to check the link below for more details.
You have already access to 1st 5 lessons for free:

An Introduction to Wealthy Affiliate and how it can help you
A detailed overview of how online business works
Choosing a Niche/direction for your online business
Building your Website
The next steps to take in your business
You only need your best email to get there.
Well, of course, if you have any questions regarding the website, the platform, or any other course, let me know in the comment section below.
Hope you find this article helpful,
Thank you for reading
Mike