It is quite common for individuals to have their own website, whether it's a personal blog, a site related to their business, or simply for fun.
Additionally, there is a growing group of people who want to create a basic business website for the purpose of monetization. I understand this desire, as I myself created a website with the same intention back in 2018.
However, during that time, there were a few crucial aspects that I overlooked, which I would like to discuss now. I wanted to understand what it truly takes to create a website that can generate revenue and potentially become a full-time income source.
In essence, there are at least five important factors to consider before embarking on the website-building journey.
Let's explore each step so that by the time you finish reading this post, you will have a clear overview of the necessary requirements.
Without further ado, here are the five essential things you need to know before building a website.
Choose a Niche
The first and most crucial step is selecting a niche, which is essential for your website.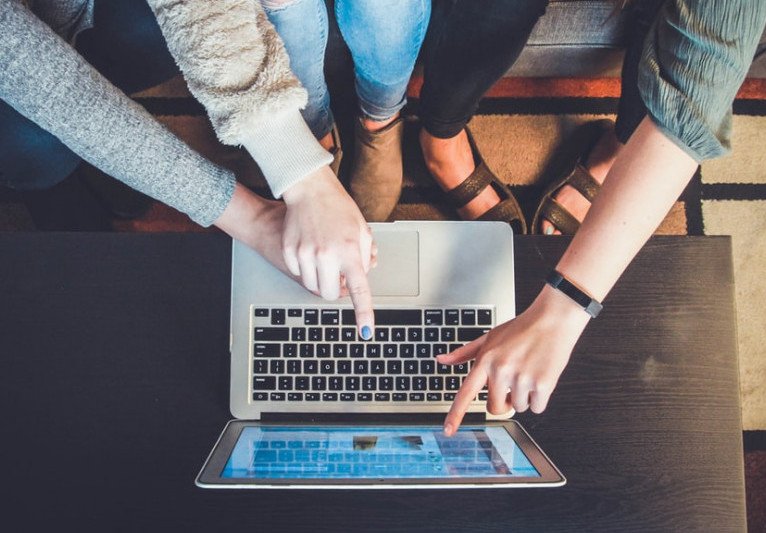 For individuals who already have a strong passion for something, this step may not be a challenge. Take, for instance, someone who has been an avid hiker for over a decade; their niche choice is fairly straightforward.
They could even narrow it down further and focus solely on hiking shoes for women.
Why such specificity?
Well, the reason is simple: there is already competition in the market, and the broader your focus, the longer it will take to generate revenue.
Therefore, it is vital to be highly specific when selecting your niche.
If you're uncertain about which niche to choose, I recommend visiting Amazon.
There are countless niches to explore, and you can narrow down your focus to a highly specific category. It's important to choose a niche that is extremely specific, like "Desks with built-in USB Ports".
By selecting such a specific niche, your website will start receiving traffic within a few months.
Please note that you are not limited to creating a website solely focused on Amazon.
I simply wanted to demonstrate an easy way to choose a specific niche.
In fact, it is recommended to partner with multiple affiliate programs. For example:
AliExpress
CJ Affiliate (Commission Junction)
Rakuten
ShareASale
Ensure that you concentrate solely on your chosen niche.
Now that we have identified the area we want to prioritize, let's delve into the technical aspects of the matter.
Hosting
I understand that this may seem technical, but don't worry.
The important thing is to select a reliable hosting company that will ensure your website is secure, loads quickly, and has backup capabilities, among other things.
There are numerous hosting companies available, but we won't delve into the details here.
For the purpose of this article, keep in mind that you should look for a hosting company that offers the following features:
Robust performance
Simple and fast user experience
Website backup support in case of mistakes
Hosting security to prevent hacking or spam
Transparent pricing without unexpected charges
Here is a brief comparison of the top-managed WordPress hosting providers:
Personally, I prefer and use the first alternative, which is widely regarded as one of the best hosting services globally.
Name of Your Website (The Domain Name)
You've selected your niche and hosting service, and now it's time to choose top-quality domains for your website.
I'm sure you have some great ideas in mind for naming it. However, the important question is:
Are top-quality domains available for your desired domain name?
That's why it's crucial to check their availability and have alternative options in mind if they're already taken.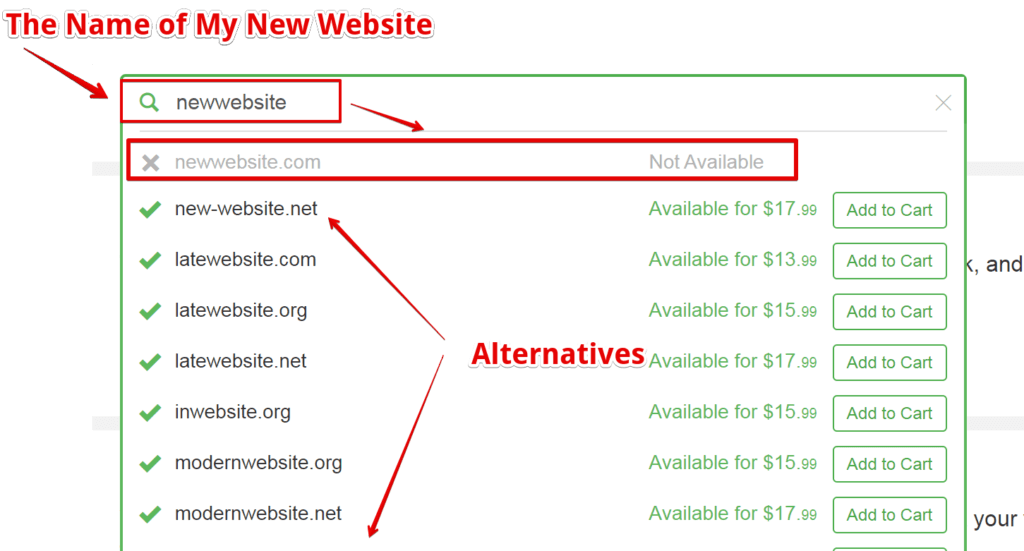 The simplest way to check if top-quality domains are available is by using the search engine Google. Just type in the following keyword:
"check domain availability"

Scroll down, and you'll find several websites where you can check the availability of top-quality domains for your preferred domain name.
Tip: Remember to prioritize a .com extension for your domain. If necessary, consider alternatives like ".net" or ".org." These extensions have long-lasting appeal.
It's not advisable to use extensions such as:
Make an effort to select top-quality domains with a .com extension, even if it requires using a dash in the domain name.
At this point, our website is empty, lacking any content or substance.
What's next? Our goal is to appear on the search engine results page, right? In other words, how can we achieve good rankings?
SEO Optimization
I understand that this might seem technical, again, but there's no need to worry.
To rank your website effectively, it's important to consider a few key aspects.
Don't worry, it's actually quite simple.
The main focus is on selecting the right keyword and using it appropriately within your article or post.
Here are some essential steps for effective ranking:
Include the keyword in the Meta Title.
Use the keyword in the Meta Description.
Incorporate the keyword in the first paragraph of your article.
Utilize images with Alt Description.
And a few additional essential steps to improve your search engine ranking:
Optimize your website's loading speed for a better user experience.
Create high-quality, engaging, and relevant content that provides value to your audience.
Utilize header tags (H1, H2, etc.) to structure your content and highlight important sections.
Build quality backlinks from reputable and relevant websites to increase your website's authority.
Ensure your website is mobile-friendly and responsive to cater to the increasing number of mobile users.
Regularly update and maintain your website to keep the content fresh and relevant.
By incorporating these steps into your SEO strategy, you can enhance your website's visibility, attract more organic traffic, and improve your search engine ranking.
Plugins
Plugins available within WordPress can assist with SEO tasks.
One such plugin is the All in One SEO Plugin, which enables us to incorporate keywords into the Meta Title and Description, as mentioned earlier.
There are other beneficial plugins that can, for instance:
Optimize image size for improved performance.
Enhance page load time by selecting an appropriate theme.
Ensure GDPR compliance to safeguard against issues related to collecting email addresses.
It is important not to overload your website with excessive plugins, as this can slow down page load speed.
Optimizing SEO also involves the actual content creation process. Hence, the 4th and 5th steps mentioned earlier overlap in this aspect.
Content Creation
Include the final important point: Content Creation.
This aspect is closely connected to the preceding paragraph.
Tip: Don't worry if you don't consider yourself a writer. It's not necessary.
What you need to focus on is being a communicator. Imagine you're having a conversation with a friend about a particular item or product you have purchased or are planning to buy.
When it comes to content creation, use the same language and style as you would when talking to your friend. Remember, the goal is to make the content clear and understandable, so the message can reach a wide audience, including non-native English speakers.
Please keep in mind that simplicity, clarity, and a well-structured article are vital for SEO.
Once you have all these elements in place, there's no reason why your site shouldn't achieve a good ranking.
My Recommendation
I am not tech-savvy, nor know how to code. Never been.
The good news is there is no need for that.
I simply wanted to find a platform where I can build a simple website and learn how to get free traffic.
I did spend more than a year comparing different companies and services and came to one conclusion.
The platform offers:
Great hosting,
Website builder (I can build a website within the platform)
It has great support (very responsive, within minutes)
A very helpful community of like-minded people (There are actually thousands of active members)
And beyond;
This platform that I have found offers exactly the step-by-step training that I used to look for.
A valid question is – The price?
It cost about $50 per month and it includes all the above I mention.
On top of it, each premium member has access to, weekly live classes, support, tools, mentoring, network, and exclusive access to all updates…you name it.
And just to be precise.
It is not some kind of DFY (Done-For-You) system that generates money
It doesn't work that way.
if you don't believe go check the WarriorPlus products where 90% of them promise high returns for little to no work.
Shortly, no system exists that generates money on autopilot.
Only humans are able to make money.
No machines.
Sure there are machines that can help us to generate revenue, but first of all, there must be a human touch.
So basically this platform I keep mentioning offers tools that help you to have a consistent income online.
The tool is like a car that allows you to visit new places.
But first of all, you need to learn how to drive.
If interested in how to "drive" at the internet marketing highway, and how to generate revenue, you are welcome to check the link below for more details.
You have already access to 1st 5 lessons for free:

An Introduction to Wealthy Affiliates and how it can help you
A detailed overview of how online business works
Choosing a Niche/direction for your online business
Building your Website
The next steps to take in your business
You only need your best email to get there.
Well, of course, if you have any questions regarding the website, the platform, or any other course, let me know in the comment section below.
Hope you find this article helpful,
Thank you for reading,
Mike.