Have you been wondering what it takes to get the website (or post/page) on the 1st page of Google or any other search engine (Bing/Yahoo and others)?
Or maybe you have some posts on your website ranking already, but they are still on page 6 or 8 on Google.
That is no good since the majority of traffic is on the 1st page of the search engines.
Therefore we will need to talk about SEO a bit. But no worries, we won't go through any coding or technical stuff.
I promise you there is nothing to be scared of.
I am sure you have heard of SEO already, right?
SEO according to Wikipedia is the "process of increasing the quality of website traffic by increasing the visibility of a website to users of a search engine".
So to get to page number 1 on Google, we need to increase the quality of our posts on our website.
But how to improve Google search results for my website?
We are going to explain the simple steps that are necessary to rank well.
But let's keep it simple since I am sure we don't want to get overwhelmed by any of the technicalities.
We are going to cover also why some websites rank faster but most importantly we want to know how to improve search engine ranking.
What Makes Other Sites Rank Faster?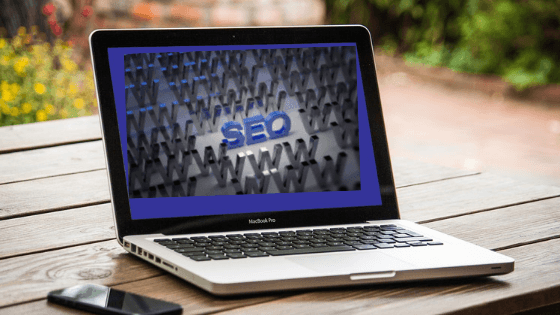 A significant factor is the age of the site.
If you just set up your site recently and you have only a few posts on your site, you are not going to rank well, especially not within a day or two.
Google or other search engines don't who are you. You need to "show" that you constantly adding new content to your website.
You want to make sure that the content is relevant and worth ranking.
This takes time of course.
You even may get frustrated while building your website. But the thing is that you must keep on working at your website.
That is the secret to success.
Everyone at the beginning experiences the ups and downs.
And I mean this roller-coaster applies to both your emotional and online world as well.
It will probably look like this screenshot below – it shows the performance of the website in the last 3 months.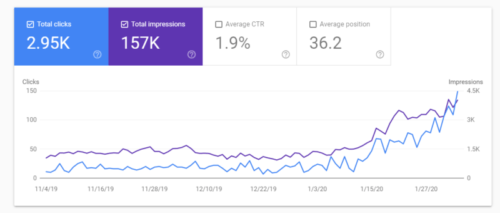 Talking about the performance – If we write 5 posts in the first week and then in the next 10 days we publish only one post, well.. that is not the right way to build a website.
We need to be consistent with content creation.
Let's say 3 posts per week, that is about 12 posts a month.
And remember.
It is always important to deliver quality content.
Quality content means happy readers and that means a good ranking.
Besides that, when Google updates some algorithms as it happens quite often (the minor updates take place every day), the ranking of your website won't be affected that much.
Other than the consistency, we also need to use some "tricks", or a proper technique to get to the 1st page of search engines.
We are going to cover these 9 techniques in a minute.
One TIP:
You can check in the Google Search Console how your website is doing.
But don't get distracted by looking at your ranking too often.
Check it once per week, but your main focus should be on the relevant content creation.
Soon you realize that one of your posts is already on the 1st page.
Congratulations! Enjoy this moment but,
Do Not Rest On Your Laurels!
The journey has just begun.
In other words, that should motivate you to keep on working.
Four Important Factors Which Help SEO Ranking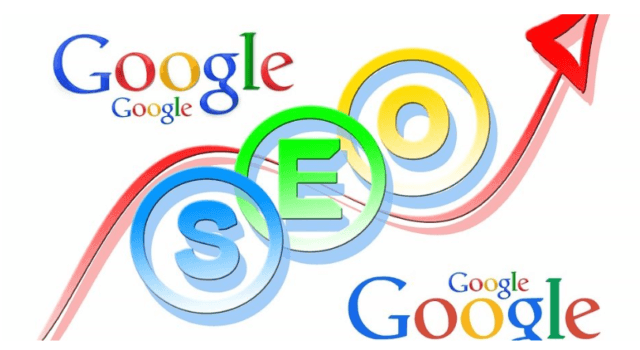 Besides the domain age we have mentioned above there are also 4 factors you want to keep in mind when it comes to ranking.
1. Trust flow
This simply means, that Google trusts your site.
And since there are tons of sites out there, you want to make sure that you comply with factors that Google takes into consideration.
That means:
Consistent content creation – ideally 4 times per week
Internal links – links between your posts within the web-page
Engagement – meaning comments to your posts and your engagement to those comments (ideally within 24 hours)
Sharing Social – Share your content on Twitter, Facebook, Instagram, Pinterest, and YouTube
These factors build trust in your site.
2. Frequency of Content
Again we are talking about the relationship with Google.
We want to let Google know that we want to deliver the content for a reader and we can deliver fresh content let's say 4 times per week.
3. Volume of Content
That is also an important factor.
The bottom line is that each of your posts should have about 1,000 words or more (to give you a clue, right now this is about 830 words).
What is the idea behind it?
You are reading a 1,000 words post.
To finish such a post takes about 7-9 minutes, depending on how fast you read.
Google notices that a visitor stays on that post for quite a long time, so he tends to give credit to the site (whether the visitor reads it or talks to a friend while the page is opened, is another question.
That is why it is only one of the factors).
4. Content Engagement
If you are a blogger, or you have read some blogs, you know that there is always a section for comments under the article.
We want our readers to leave a comment or ask questions.
We (as website owners) want to engage with our visitors and provide them with feedback, ideally within 24 hours.
Not to mention that the additional text extends our content.
This shows Google that our site is "alive", and thus has value for readers.
Now let's take a look at the specific steps, that improve Google search results for the website.
9 Proven Steps To Increase Site's Ranking
Here is the list of 9 steps you should follow to increase your ranking.
1. Keyword in Meta Title
Meta Title is the first line or a custom title that shows up in the title tag for the page. You want to use the keyword in the Meta Title.
See the screenshot below – it shows the reader what he is looking for.
2. Keyword in Meta Description
This is text underneath the Meta Title.
You want to use your keyword in this section as well.
Pretty much for the same reason as we have just explained above.
It is recommended to fill it up by yourself otherwise, the description might be auto-generated.
One Note:
There is an ongoing discussion, on whether to do it or not. Some may say you don't need that.
But I believe, there is no harm to fill that up.
3. Keyword Inside the Content – Ideally in the first Paragraph.
I think this is clear.
A question may arise, how many keywords do I have to include in the content?
The answer is 1 keyword per post/page.
The reason is that Google does not like keyword stuffing (showing too many SEO keywords in your article – more regarding keyword stuffing in the following article about black hat SEO.).
4. Image with Alt Tag – You Keyword Inside the Alt Text
It is always beneficial to use an image inside your post.
Check newspapers and magazines – you see that images make reading the article or post much easier.
What you want to do is to include an Alt Tag or Alt Text with your keyword.
In the WordPress back office, when you add an image to the post, you have some options or Attachment Details.
There you find a place for your specific keyword.
When somebody searches for images on Google, that picture will show up if it contains the same keyword.
5. Internal Links
An internal link is a link from one page to another within your site.
For example, when I want to mention what you need to know before creating a small business website, I add the internal link.
Do you remember we were talking about how long the visitor stays on your page?
Well, internal links extend the time since he does not leave the website.
6. External link
External links are also important.
Unlike the internal link, the external link sends the visitor off your web page.
On one hand, we want the visitor to stay on our page, but on the other hand, we want to show Google, that we are not afraid to send the visitor to some authoritative site, using external links, to provide him with additional value.
7. Embedded Video
Go find any video on YouTube, related to your topic.
Check if it is shareable and if so copy the code and embed it in your post.
Do not worry if you are not the author of the video.
Once you can copy the code – that means that the video is not protected.
The video is shared, so more people can watch it.
You both are happy 🙂
Try it by yourself. Go to any YouTube video and follow the instructions below: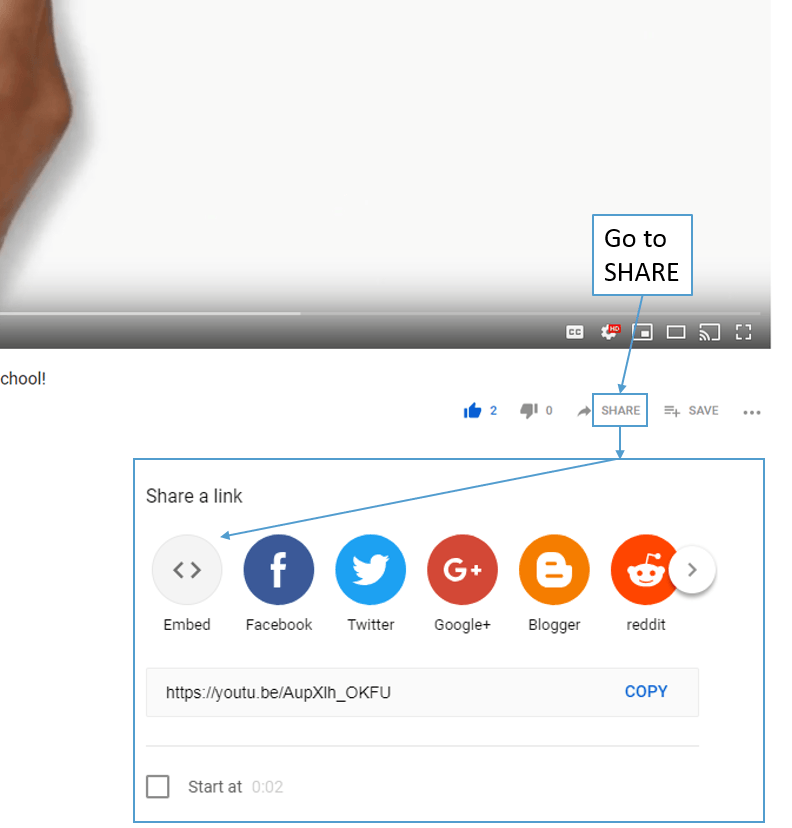 If you can edit the text you can use the code and add it to your post.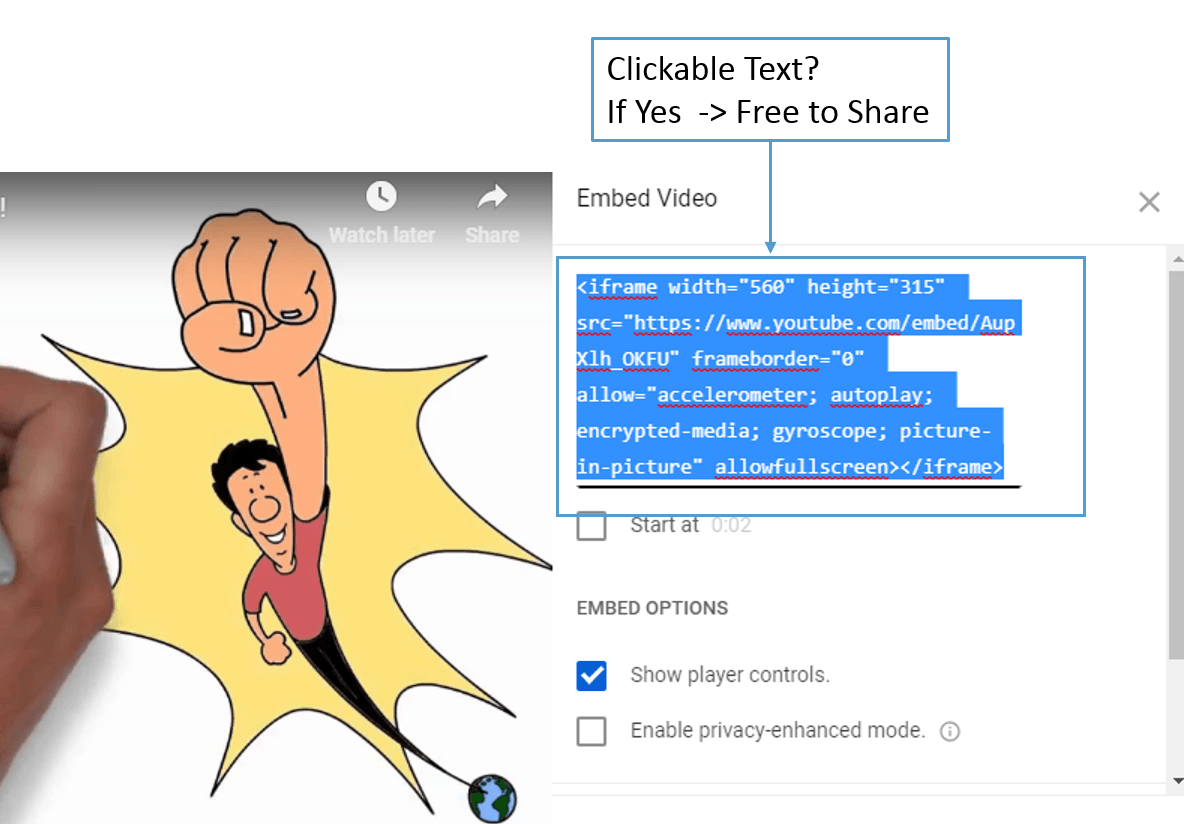 You have just added the video to your post.
Again when a visitor watches the video, it increases the time-on-page.
8. Request Indexing – Let Google Know About Your New Post/Page
Make sure you have a google account.
Then sign in to the Google search console.
Then on the left side, find the URL Inspection.
Insert the URL of your new post and add to the search bar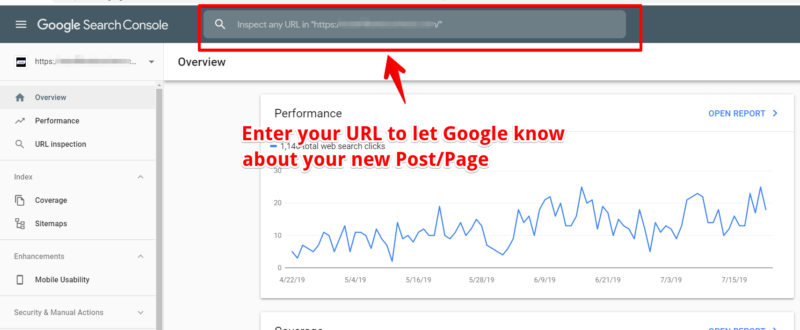 You will get a message that your URL is not on Google.
Just click on "Request Indexing".
After a while (a few minutes) your URL is queued.
Previously known as crawling in Google Webmaster. Google webmaster is now Google Search Console.
This request speeds up the ranking process.
9. Update Content
This last point is for guys who already have had a website for 7-8 months, already.
You want to have your content updated.
So if you have a few old posts which are not ranking, go check them.
Make sure you have implemented all we have mentioned above.
Extend the content, and add some pictures. Change the date to the current one and update the post.
This way you keep your content updated.
Some Tips You Want to Avoid
You do not want to cheat google, in other words, do not use any "cool" ranking software or any of the black SEO techniques.
Also, do not use any automation tools.
Do not buy any backlinks.
Your online business should comply with the white hat SEO technique only.
If you do that, you don't have to worry about Google changing the algorithms.
The rankings might go down temporarily, but as soon as you deliver valuable content to your readers, you will be OK.
Conclusion
We have covered a lot.
You can make a checklist with these steps so when you are about to finish a new post, make sure you go through this checklist.
A few more posts and you will do these steps automatically.
If you follow all these steps above you should not have a problem with ranking.
Of course, if you are a beginner you want to use low-competition keywords.
If you want to know how to find such a keyword you can read my article about keywords and research tools.
I am sure you might have some questions, so don't hesitate to let me know in the comment section below.
Thank you for reading
Mike.