You may have heard about solo ads already.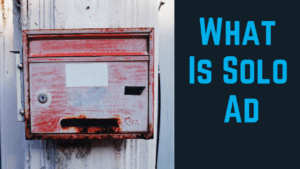 If you are interested in what is the sol ads, then let's continue and I will explain to you how that works and whether it is an efficient way of promoting your business or just a website.
What is a Solo Ads – It is a PPC Form of Advertising
You will see statements saying that Solo Ads is the fastest way to build your business. And it really seems like an easy and straightforward way how to promote your business. This kind of promoting has been on the market already quite a while. So by now, you will find tons of Solo Ads sellers. Just google the term, and you see many ads offering Solo Ads with claims like:
"Want Solo Ads Traffic That Converts Into Sales? With a Money Back Guarantee; Our Traffic Gets You High Conversions. Try This Risk-Free Solo Ads Directory."
But let's go back to the main question, what is a Solo Ad.
Solo Ads is a way of promoting your business and it is an alternative to Google Ads or Facebook Ads. It is a pay per click form of advertising.
Whereas with Google or Facebook, the Ad is shown at the screen of the search engine or somewhere at certain website, solo ads are sent directly to a potential buyer to his/her email box. That might seem like a better way of promotion, right?
But let's slow down a bit since it looks too good to be true.
Where to Get The Solo Ads – Be Careful Who You Deal With
Many people already figured that out that this could be a great business model -> to target people directly. They go like this – if this is the best way how to promote someone's business, why not start selling the emails and making a profit out of it.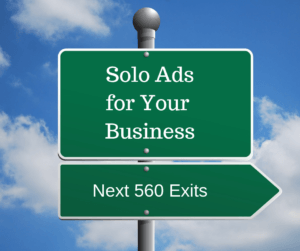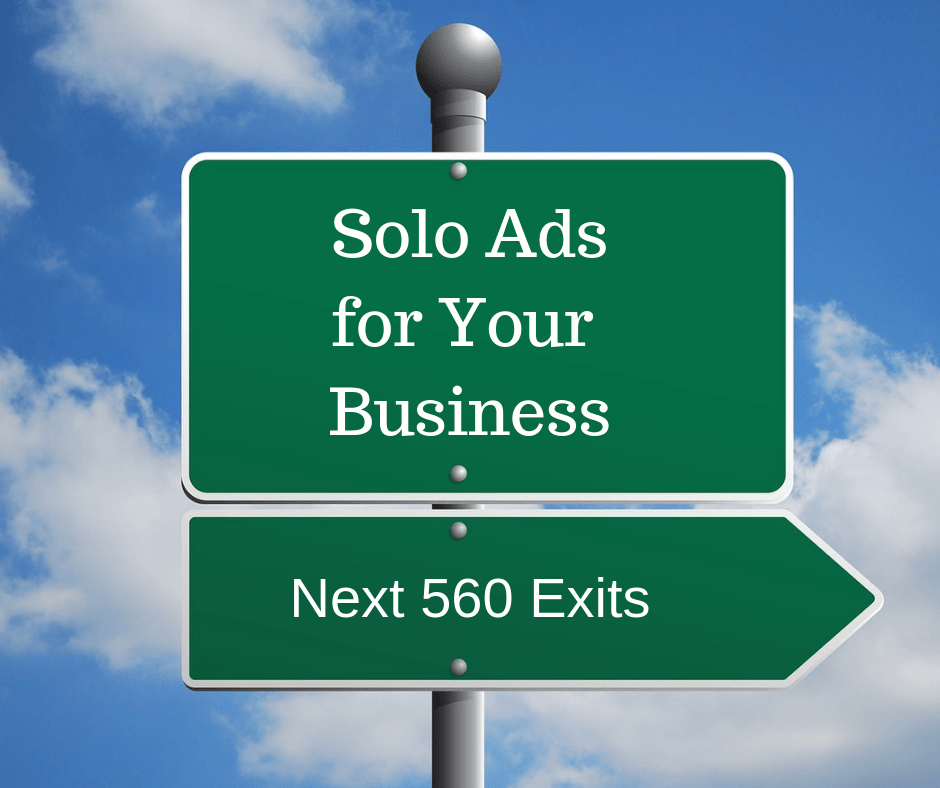 Therefore there are many sellers offering email lists; unfortunately many of them are selling either fake emails or they use bots.
So at the end, it might not be the best way how to promote your business. Although there are still certain places you can go and purchase solo ads lists.
Side Note:
Before you go search for the solo ads lists, make sure you have your own website. You are going to need a landing page which obviously is part of your site.
At the landing page, you need to inform the visitor about the advantage of the product you want to promote and explain to him a little bit what is it all about. So, you have your landing page ready and now you want to know where to go to buy the solo ad.
You have plenty of choices starting from individual vendors (not recommended) to platforms like Udimi, which is considered reputable.
"Udimi is the best marketplace to find quality solo ads providers."
I have seen this statement, but is it entirely true? You should be careful there as well.
There are certain aspects you need to take into consideration when you choose the vendor at Udimi.
First of all go to Udimi forum and read the reviews.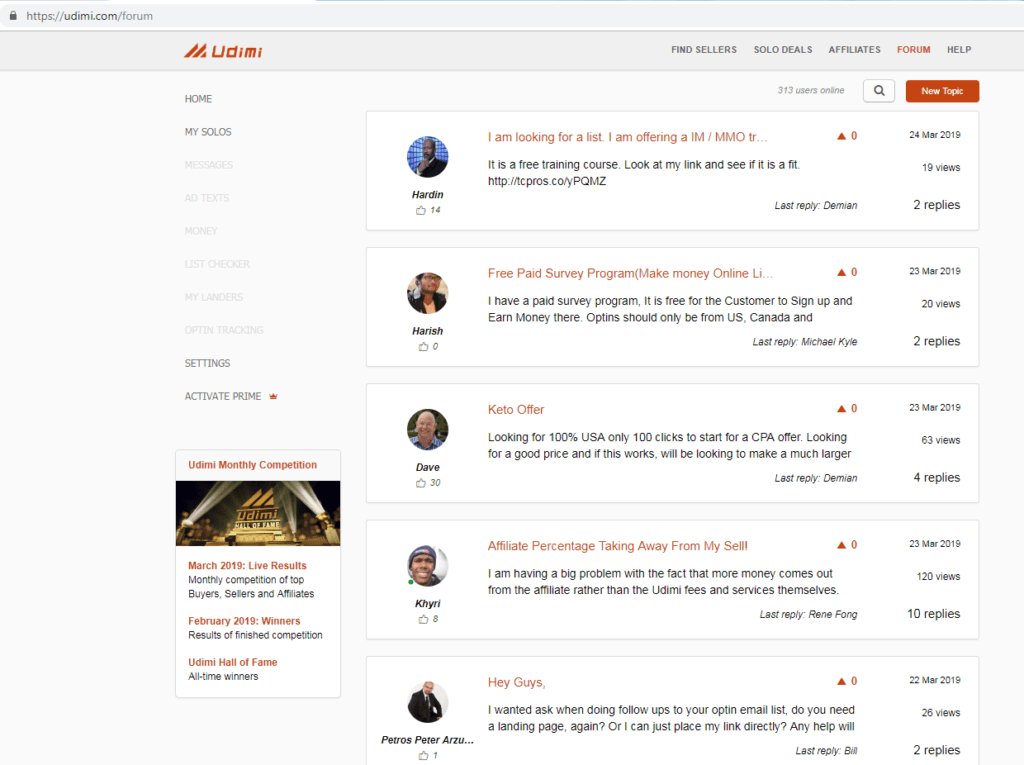 Let's say you have picked several owners of email lists. Do a little bit of research. Ask them how they build the list. Based on the answers you can determine who tends to tell the truth and who not.
Are There Any Issues with Solo Ads?
For a newbie and also for an experienced marketer, it is not easy to find quality leads that convert. Do not go blindly to buy solo ads that apply for the above mentioned platform Udimi. What happens, is that you can be provided with fake email addresses where sign-up is done by bots.
Solo Ads supplier might also hire people to respond to the emails and sign up. For you it means that your clicks are burned up and no sales.
With the questionable quality of leads, you might end up scamming people.  Your offer can easily be sent to persons who have no interest.
Imagine you get an email from the source or company where you signed up for, the other day. Now you get an email from this source with a certain link, saying something like – "if you click at this link you get a VIP membership …" You would expect some kind of update from this company. But the thing is that the link directs you to a totally different company offering you something else. That is sad in my opinion. I was taken advantage of. Somebody just sold my email to 3rd person/party.
So you have to be careful who you are going to make a deal with.
Here is a real-life example where people were buying solo ads, but they did not get any results. Here is the link to the forum you can check.
Does It Worth It?
That is a good question. I think if you are careful and you know what you are doing you might get good results with solo ads type of advertising.
For somebody who has an extra budget – by all means, go and choose a few sellers. Talk to them try to make a deal. Check them on the forums. If there is nothing fishy about them you can buy some clicks.
Start with the smallest amount possible. If you see results, then increase the list.
This kind of advertising is worth in fields where google ad-words is already too expensive. I mean, with google ad you chose the maximum price per targeted keyword – per click. If you have a niche where you would have to pay 5$ per click (in order to show you ad in the google search engine) then, it is probably worth to try to buy some solo ads. The price range goes from $0.40 to $0.80 per click.
Another reason why to go with solo ads is niches with huge competition and you do not have time to build organic traffic.
Conclusion
It is a PPC form of advertising, so as soon as you know what you are doing you should be fine with Solo Ads. Remember please that requires some experience and maybe also some trials and errors.
Again, same with PPC you can go ahead and test it. Let's say spend $5-10 and see how it goes.
Obey following rules and you minimize the risk that your money will go down the drain.
check ratings and feedbacks
start small – 100 clicks
choose a seller that is already at the market for a while
Hopefully, you have better clue now about the solo Ads. I have tried to give you basic information regarding the Solo Ads, if you need additional information please let me know in the comment section right below.
Cheers