Back in the days when I was visiting the university, I was approached by a friend of mine. He asked me to join one insurance company or rather a Financial Advice company – so I can also become a financial advisor.
It looked good, but as soon as I joined something fishy was going on.
Or at least I felt that way after the first lecture.
Long story short, I was told that it is not an MLM, but my relatives (who weren't involved) saw it as a pyramid scheme… well after a while I got it – it was an MLM.
No, it was not Primerica, but it is funny that many of such insurance companies operate like MLM. I did not like this kind of business but there are some people with nice cars and suits and lifestyle…
For what cost though?
How come some of these guys make decent money while lots of people don't?
Is Primerica a scam?
Let's go over the company together and I as a former MLMer will guide you through the pros and cons, and what to expect and by the end of this post, you as a future entrepreneur will be able to decide whether to join this opportunity or you want to try something else.
Disclaimer
The trademarks within this article are those of the respected proprietary propriety owners (Primerica, Inc.) and this website is not associated, endorsed by, or affiliated with Primerica, Inc. in any legal contracts or agreements, at this time.
The content provided below is for informational and educational purposes only, it is based on facts obtained online or in person by the author and is the sole opinion of the author.
Primerica Global Overview
Name: Primerica
Website: www.primerica.com (website not available outside of North America)
Price to Join: $100 as an initial payment + $25 per month
Recommended: Not Really
What is Primerica?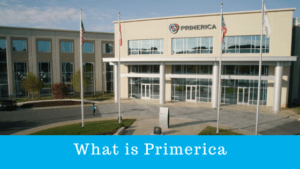 Primerica is an MLM (Multi-Level Marketing) company that sells insurance and offers financial advice – in other words, Primerica advisors offer the best product and or service there currently is to increase your passive income.
Their flagship product is a Term Life Insurance.
Primerica is based in Duluth, Georga but the company operates also outside of the US, in Canada, and Puerto Rico.
If you want to know how is Primerica doing in sales – the revenue for 2019, was a little over $2 billion.
They're doing pretty good.
In 2017 Primerica had 126,121 licensed representatives selling financial products.
Primerica representatives work as independent contractors, meaning they are not employees.
Nevertheless, they are required to obtain licenses before they can sell financial products.
The current SEO is Glenn J. Williams.
In 2019 he made $5,273,358 in total, whereas:
– $750,000 was a salary
– $2,749,876 was a stock
– $130,892 other compensation.
Founder of Primerica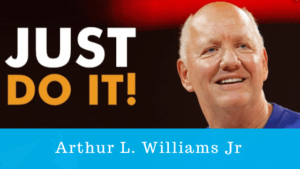 The company was founded in early 1977.
The founder of Primerica is Arthur L. Williams Jr.
Originally the company started to sell term life insurance which is much cheaper than the whole life insurance. So this product was affordable for the middle and that was their intention. To reach more people.
Soon after the company decided to give incentives to its representatives and eventually it became an MLM.
Since 1980 the company has been through a number of changes and today it is owned by financial companies Fidelity Investments and The Vanguard Group.
Is the Primerica a Pyramid Scheme?
Let me tell you right off the bat that Primerica is not a pyramid scheme.
This is a legitimate company.
Here is an explanation of what a pyramid scheme is and how to recognize it.
I know that most people whenever they see "MLM", automatically think of a pyramid scheme. And I agree there is something to it. But let's break it down a little bit.
Pyramid Schemes are illegal in most countries and the reason is that they are not sustainable and they don't provide the market (end users) with any value. The only way people make money is via recruitment. You are promised big returns in a very short period of time.
But in order to get this money, you need to recruit others and promise them the same – big returns. This goes on and on.
Here is a short video on how to spot a pyramid scheme:
MLM companies, do have some kind of product in their portfolio, and in theory, a representative of this MLM can make money selling just this product or service.
The other way how this representative can make money is of course by "building up" his team, in other words, recruiting others.
Primerica does have products and in a sense, they do provide people with value (I know that the insurance may or may not be beneficial, but some people want to have the insurance).
So from this point of view, Primerica can't be considered as a Pyramid scheme.
Who is Primerica Good for?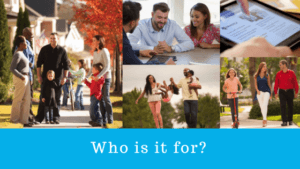 What you told from Primerica Reps, is that it is for everyone and that it is easy to make some money. Then they go like, "as you build your team, your income grows and you can have some free time for your family, private life…" and so on.
Sounds awesome right?
But the key question is – do you see yourself as a person who is OK to recruit your friends and relatives?
How do you handle rejection?
Let's face it – a lot of people will say no. Is this something that discourages you?
Or is it something that excites you and motivates you to work even more?
Then this kind of business may be for you.
Be prepared though, to study some material as you need to acquire a license.
Are you OK with all the above?
Oh and I forget to mention that this is a full-time job, actually, if you really want to succeed within the Primerica, you need to work more than 40hrs a week in the next 3 or more years.
Nothing wrong with that – if you like what you do, you don't mind working such long hours. My point is that this is not something you can do as a second job and expect to succeed.
I am not a fan of any MLM, but I believe being the Primerica representative is much better than joining any other MLMs out there.
What is the story with the Test?
As for the test – you need to pass the exam.
First, you need to take 20 hours course. After that, you have to study and eventually pass the exam.
Let me tell you, from what I have researched, it is not easy to pass the exam. Most of the applicants have to repeat the exam (in some cases more than 3 times).
Also, be prepared that it takes 3 months. During this period you can't sell insurance or other products, but your sponsor can.
What is good, is you learn from him directly, in the trenches.
What is the Price to Join?
Normally MLMs are easy to join since it does not require a large investment. It can be a couple of bucks per month, in some companies a few hundreds.
With Primerica, you need $100 to sign up and then pay the monthly payment which is $25.
Remember that you can't sell anything within 3 months (until you are licensed).
With that being said, you better have a budget for at least 3 months in advance.
Products, That Primerica Offers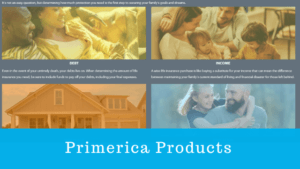 This review is not intended to assess the products, so let's just briefly mention what products Primerica has to offer.
Financial Needs Analysis
Based on your financial status, the advisor is able to come up with suggestions and personalized strategies to improve your financial situation.
Term Life Insurance
This is considered a cheaper product than whole life insurance and Primerica has records of paying out 90% of the cases within 2 weeks or so.
Investments
Primerica can help you with proper investments in the following portfolio:
Mutual Funds
Managed Investments
Annuities
Business Retirement Plans
Auto & Home
Protect your assets with Primerica Secure and Answer Financial Inc. Apparently, with this insurance, you have an opportunity to save and "no obligation to buy".
Long-Term Care Insurance
You can get the health care you need, instead of paying for the care.
Pre-Paid Legal
This program can help you against possible legal problems that might occur.
Identify Theft
This particular insurance can help you protect your identity in the following ways:
Monitoring your personal information
Providing counseling
Re-establishing your identity (in case some kind of violation of your personal data occurs)
Generally speaking, the service Primerica offers is good but it is more expensive than other companies may offer.
It actually makes sense. The price for the Primerica products must cover all the 11 levels of the structure (remember – it is the multi-level marketing).
Compensation Plan
What I find disturbing about Primerica there is no Compensation plan available.
Most MLMs do have such a plan on their website, but it is not the case with Primerica.
To be honest, you don't miss much, since they all are very complicated.
Let's go over the basic stuff though.
Depending on the product you sell you can get up to 25% commission. This specific commission applies to the Premium Insurance Plan if signed for 25 years.
It is not bad to earn $250, right.
But not so fast.
The drawback is that if your customer fails to pay the first year, you lose your commission.
You can't count on this earning until the 366th day after you sell the insurance.
When it comes to recruiting, the very first thing you need to do is to hire 3 people. Ideally, these people should find others, and so on and so forth.
Let's say you contact people using social media, and let's make it easier – you contact some friends or people that you know.
Most of them will not reply, many of them will say no (for whatever reason) and the minority will agree to have you sponsor or upline talk to them.
After having your license you receive a commission for selling financial products.
Part of the commission goes to your recruiter, a portion to his recruiter, and this goes up to 11 levels…
How Much Can You Make with Primerica? – Income Disclosure
Unlike with other MLM companies, with Primerica, you won't earn anything until you pass the test.
Do you remember? In order to sell insurance, you have to be licensed. And it normally takes 3 months.
When it comes to how much you can make, here are some numbers:
In the last year, the average income of Primerica representatives was something over $6,200 and that includes the US and Canada.
And here is the income disclosure for 2020:

What is important to note, if is the customer who buys the insurance for some reason is not able to pay for it anymore within the year, Primerica will take the commission back.
There are other products you can sell, although the commission is not that high. The good news is there is no chargeback.
A Different Way to Generate the Revenue
There are many nice people working as representatives for Primerica. And the fact that they have to be licensed means that it is not for everyone and this makes the company different from most of the MLMs out there.
But this kind of business opportunity is not for me. If you are OK with the procedures and you enjoy offering people insurance and financial advice – by all means, go for it.
Primerica is a well-established company and I think you can do pretty well with them.
If you are like me though, a bit introverted and not enjoying contacting people offering them something that I don't believe in the first place. you may be considering other business models.
I am talking about internet marketing, to be precise, affiliate marketing.
It is basically about selling other's people products and earning commissions from it.
The best part is, that it is one that can sell without selling. Meaning no bothering and chasing others.
In the beginning, it is important to choose one category or a niche and stick with it.
It doesn't matter what kind of niche you are in, the bottom line is that you sit behind your computer, creating content (either text or video), and people through google visit your site.
Feel free to compare both Affiliate marketing and MLM in the article below (just click on the image).

Is Primerica Legit?
Ye, this company is legit.
It is a network marketing company (or Multi-level Marketing) that sells insurance and other financial products.
Their products are OK, but if you consider becoming one of Primerica's Representatives you better ask yourself a couple of questions:
Is this something you are willing to do in the next 5 to 10 years full-time? (Because this is the only way how to succeed)
Do you feel comfortable recruiting others? (starting with friends and relatives)
Are you OK with rejections (the majority of people will say no to your offer)
These are just basic issues you need to resolve for yourself.
What I like about Primerica

Good products
Established company, even publicly traded on the stock exchange
What I don't like about Primerica
It is still MLM
More expensive products than others
Some Thoughts at the End
Primerica is one of the largest independent companies offering financial services in North America. If you want to partner up with them and become a licensed financial advisor who does not have a problem going out and meeting new people then go for it.
Their products are good (for some people) and if you believe in these products yourself, you shouldn't have a problem selling them.
Otherwise, if you think you would struggle with it, then you probably want to try something else. Something that is more settled. For me, it is better to work anytime I want, from any place I want (assuming there is an internet connection) and most importantly, I don't chase anyone.
Let me know what business model you prefer. I am curious, and hopefully, I will see both opinions regarding the Primerica :).
Or maybe you have experience with other similar companies, please share your thoughts as well.
please use the comment section below – Looking forward to your questions and concerns.
Thank you for reading
Mike