Have you been doing some research on Global Domain International (or the GDI) and you are wondering whether it is a scam?
Or is it a good opportunity for you to make some money on the side?
We are going to check out the GDI more deeply in this review.
By the end of this post, you will be educated on how this system work, how and if you can make money with it, what is the price to join, etc.
So, Is Global Domains International a Scam?
Let's find out.
Disclaimer
Please note, that I am not a member or an affiliate of Global Domain International.
This review is based on research and information available online in the public domain. Any recommendations and conclusions are only opinions and may not apply to all persons or situations.
Global Domains International Overview
Name: Global Domains International
Website: www.website.ws
Price to Join: $10
Recommended: No
What is Global Domains International (GDI)
Global Domains International, also known as WebSite.ws, is the official worldwide registry for all ".ws" Website domain names. Instead of having a ".com" domain, or ".gov" you can purchase a domain with the extension ".ws".
WS is an abbreviation for Western Samoa.
You can have for example a domain www.YourName.ws for $10 a month and you can automatically promote the GDI service to others. For each person who buys a domain using your link, you get $1.
So it is a mixture of affiliate marketing where you get a commission for a sale and the MLM style of earning.
We will cover that a bit later.
Founders of the GDI are focused on this domain extension.WS. The reason being is that besides it belongs to Samoa, they thought it was going to be marketed as the "WebSite" as well.
But we all know that the top-level domain is ".com".
(the .com is king because it was first and it is easy to remember. Regarding the ranking, the .com does not have a necessary advantage over the ".ws")
Who is Behind the GDI
The GDI founders are Michael Starr and Alan Ezeir.
Michael is the CEO and co-founder.
He has been an entrepreneur for the last 20 years and he has a lot of experience in direct marketing and affiliate marketing.
Alan Ezeir is president and co-founder.
He has experience in eCommerce and telecommunication. At GDI, Alan manages multiple strategic projects.
According to Michael, the GDI sells itself. And based on that it is a great opportunity for you to generate some income. The GDI has designed a program, through which you can build a monthly extra income by just referring others to the GDI product.
Based on what Michael says, these are the main reason why you should join:
No Personal Selling
Long Term, Ongoing Income
No Investment Required
We are going to dig a bit deeper to find out that practically it is not possible to generate a decent income by selling the ".ws" domains.
Is GDI an MLM or Pyramid Scheme?
Let me share with you a short video that explains the best the difference between MLM and Pyramid Scheme
Based on that, the GDI is not a pyramid scheme Although the only way you can make money relies heavily on recruiting.
We will see that the GDI has been established about 20 years ago.
If there were something dodgy going on. the FTC would find out about that by now.
What is the Price to Join?
The price to join the GDI is $10.
They do offer a 7-day free trial, but you have to provide them with your credit card information. You get:
WS domain name
Custom website
up to 10 custom email addresses
start earning immediately
At the end of 7 days, your credit card will be charged at the rate of $10 per month. In case you want to cancel, you should do it before the 7 days are up, so your card won't be charged.
Products, That GDI, Offer
The only product that the GDI offers is the ".ws" domain.
The cost is $10 per month.
According to the website.ws, there is also a fee for registration. This initial registration fee has to be paid each year.
The exact fee depends on the size of the domain (character-wise):
4 Character (and more character) domain – the initial fee is $35
3 Character – the fee is $600 for the 1st year and for each additional year it is $35
2 Character – the initial fee is $1,200 and each additional year is the same $35.
It is possible to register a 1 character domain, and this has to be negotiated with representatives of the GDI.
On top of that the GDI offers an internationalized or standard emoji domains:
How Can You Make Money with GDI?
You get paid a commission when you recruit others to the website.ws and you get a commission from your direct referrals.
On top of that, you get paid also from the people they refer to, which can continue down to 5 levels.
This is how it is explained in the GDI sales pitch. They always make it sounds easy, but the reality is different.
Once you purchase a domain you can automatically become a distributor of the GDI services.
This means that when you sell a domain to another person you get a commission. That is 10%. Meaning $1 per sale.
Below on we see how their compensation plan works: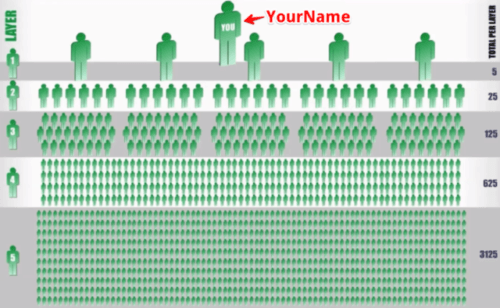 You can hire 5 people and each of these 5 can hire another 5 people.
This way it can go down to the 5th level.
I am not sure if you realize how difficult it might be to find 5 persons who will be actually able to create their downline, so your "business" would like the picture above.
You can try recruiting your friends and family, but with little exaggeration, you might end up moving out of the town, maybe the state.
But seriously, it is very difficult to make a living earning only $1 per sale.
Apparently, they will pay you 50% of all revenues over five layers, at 10% per layer.
This is misleading.
You can't add up to 10% for each level and claim that the payout is 50%.
If the payout were 50% you'd get $5 for each referral.
The way you sell the domains seems to be easy.
You fill up the form on your automated WebSite.we referral form and just push the "send" button.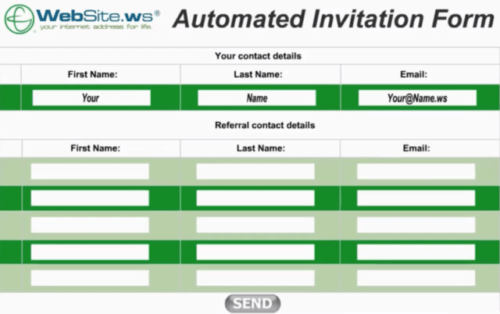 The GDI representatives will send each of those people an email on your behalf. So they will watch the GDI presentation and eventually will purchase the domain.
What happens when you don't have enough people to send the email to?
According to the GDI sales page, they have an "almost unlimited supply of leads available of people all over the world".
Regardless of how the invitation may seem easy, the reality of finding people who would purchase the domain is different.
In order to earn $3,905, you'd have to have 3,905 people under you.
On top of this almost ridiculous earning method, you can also earn some extra bucks.
Here is the deal:
recruit 5 persons in one week and you can get a $100 bonus
recruit, 25 persons, in one week and you get $500 as a bonus.
These are very difficult to achieve. And here comes even harder-to-get bonuses:
Get 1,000 people in a month and you get $5,000 a bonus.
I bet there must be an easier way how to make money online.
What I like

7-day free trial (Although you have to give them your credit card information)
The price was $10. For 10 bucks you get a domain and hosting.
What I don't like
The only way one can make money is through recruitment. And these guys must find other people, so you can make a bit more.
This point is related to the one above – the commission the GDI pays is too low. It is not 50% as they advertise. It is just 10%, which equals $1 per person you recruit.
It reminds me of the saying – 1 million hours = 1 million dollars. (1 million hours is something over 114 years)
Is Global Domains International a Scam – Some Thoughts at the End
I personally don't like any MLM company or the way the money is made using the MLMs method. But is it possible to make money with this system? I think an average person can make a few bucks, but nothing which is close to a full-time income.
Does it mean that GDI is a scam?
GDI is not a scam. They may be a bit misleading, but if this was a scam or a pyramid scheme, it would have been shut down already by FTC.

WS has been registered in 2001, and it operated the same way since then. I think they have not done much on their website and the sales pitch. It still looks like from the early 2000s. (Nothing wrong with that, the website and their sales video look old).
According to the compensation plan, the only way how to make money is through recruiting. We have seen a commission of $1 per recruiter. That is a very low commission. You must be working hard to make a living just by promoting the GDI service.
And yet, you must rely on your downline as well – they have to keep recruiting as well, otherwise, you are out of "business"
I know there are better opportunities to make money. And it does not need to be an MLM or bitcoin. There are thousands of websites/blogs making money every day.
What do they have in common?
They all started with zero content. But they started to apply what attracts visitors and thus google as well.
Today, it is possible as well, but it gets easier with proper education.
There are certain methods and "tricks" one needs to apply in order to monetize the website. Some platforms do have training for complete beginners and they focus on an evergreen strategy and that is free traffic.
Other systems teach how to make money using paid traffic.
A few years ago, I thought that it was the best way how to attract visitors. Until I "burned" a couple of thousands on FB Ads and Google Ads.
Now I know that the paid traffic should be used only as a boost – to leverage what is already working.
It took me a while until I really got it right.
There Should Be a Better Way How To Earn Money Online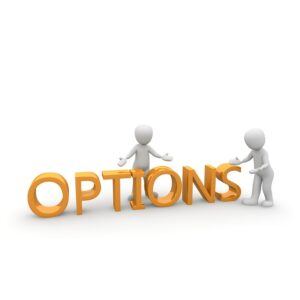 I hope the review above has helped you to decide whether to join the GDI or not. I don't recommend it, mostly because the chance to make some money is very low.
And even guys behind the GDI claim that everyone wants a custom domain name, and they do have a solution for everyone, but I am not convinced that the .ws is so prestigious.
How many domains with the extension ".ws" have you seen?
Again I must point out that ".com" will always be king. Sure ".net" and ".org" are fine as well, but let's face it.
Everyone remembers .com.
If you still want to find how to make money online, let me share with you a link where you can check a platform that has helped me to become a full-time internet marketer.
And you can keep your credit card in your wallet – you won't need it.
Does it mean that the platform is free?
No, it is not – But there is a 7-day free trial where you can start with the training. Just use your email.
A credit card is needed only if someone wants to become a premium member.
But I explain how the platform works in a different post – here, you find out more about that.
If you have any questions regarding the GDI, or other ways how to make money, make sure to leave your comment/question below. I will be more than happy to give you feedback.