Hello and welcome to my website.
I do digital product reviews, and MLM reviews and I do my best to spot scams so people can avoid them.
This time we will be reviewing a system called Instant Cash Solution.
The first thing that appears on the screen when you land on their page is:
"Become Your Own CEO"
You also may have seen ads about the Instant Cash Solution on Facebook and now you are wondering whether you can really become your own CEO and make easy money online.
Does it live up to the hype?
Can you really make $1,500 per week?
It sounds too good to be true.
Is Instant Cash Solution a scam, or pyramid scheme… Maybe it is a legit company, right?
We are going to check this system deeper and at the end, we will know all the answers.
What is the Instant Cash Solution all about, what is the price to join (are there any hidden fees) what is the way you might make some money, and how much you can make?
By the time you finish reading this post, you will be able to decide whether to join the Instant Cash Solution or not.
Disclaimer
Please note, I am not a member or an affiliate for Instant Cash Solution. This review is based on research and information available online in the public domain. Any recommendations and conclusions are only opinions and may not apply to all persons or situations.
Instant Cash Solution Overview
Name: Instant Cash Solution
Website: www.instantcashsolution.com/home.php
Price to Join: $100 – $500
Recommended: No! This system resembles a Pyramid Scheme!
Instant Cash Solution shut down
The platform has been offline for a considerable period, which further confirms that it was a pyramid scheme that eventually collapsed.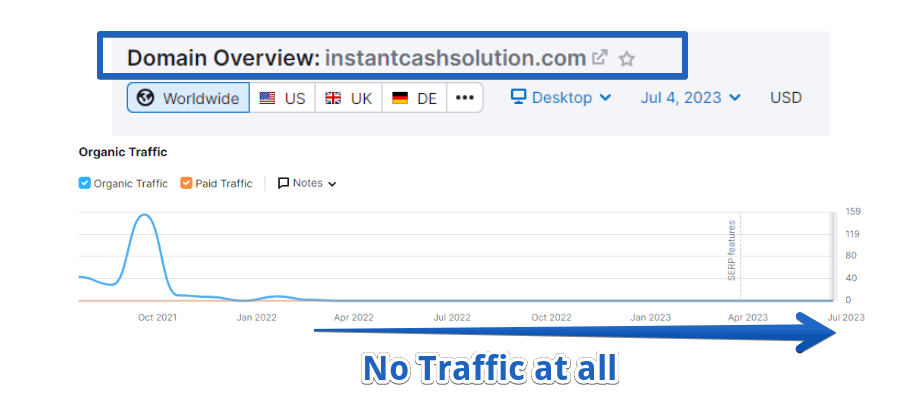 It is crucial to exercise caution when evaluating these so-called "easy-money-making platforms." There are several strategies you can employ to identify such scams. You can learn more about these techniques in this article about online scams.
Remember, the old adage holds true: if something appears too good to be true, it almost certainly is.
What is Instant Cash Solution
Instant Cash Solution or ICS is a company promising you to make $500 to $1,500 per week using a simple and proven method – just Copy and Paste Ads on "classified Ad Sites" and social platforms.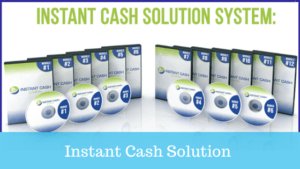 You can do this on your laptop or computer from home or from any place with a connection to the internet. What else do you need?
According to the creators of the Instant Cash Solution, you are pretty much all set;
since you don't need:
any computer skills
any email list
any explaining (selling)
You also would need about 20 minutes or an hour to work on this.
Sounds very easy to do, right?
Here is what this system offers:
You as a potential customer will get pre-written ads on classified ad sites and social media and also the Instant Cash Solution replicated website.
(A replicated website is a template that can be duplicated for many different users and can be customized for those users.)
Potential customers visit this website and if they buy, in other words, if they sign up for the Instant Cash Solution membership, you earn $100 to $500 per sale.
It sounds easy, but the problem is that copying and using the same ads, over and over again is just spam and it does not work. Also if you want to run ads using such ads, the major players like Google and Facebook will not approve these ads.
This used to be possible, maybe 10 or even 5 years ago, but today, you can't even run an ad to your website with an affiliate link in it. There is a big chance that the ad will be disapproved.
To me, it is a bit strange, since the Instant Cash Solution has been around only since June 2018 and I was expecting that they will teach their prospects some updated stuff, applicable for 2020 as well.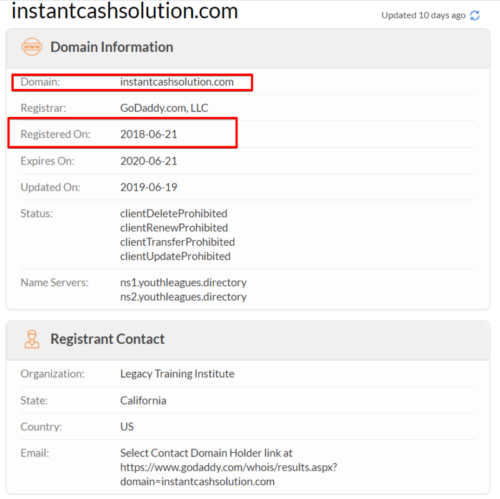 The website is only 1 and a half-year-old (as of today January 5th, 2020).
Is Instant Cash Solution a Pyramid Scheme?
To have a better understanding of what the pyramid scheme is, here is a short video that explains it well.
Let me ask you a question.
What product does the ICS sell?
There is no real tangible product, right?
The only product is the membership itself. Does that mean the ICS is a perfect example of the pyramid scheme?
It certainly has many aspects of it. We know that pyramid schemes are illegal, in most countries.
The Instant Cash Solution seems to find a workaround;
Members selling memberships to their prospects get 100% commission, so there is no room for a building downline as it is a typical form of pyramid schemes or MLMs.
It reminds me of one MLM company that did not have any tangible product to sell either. It was focus on recruiting only. After a while, they had to change the name and also they included a product in their portfolio (It is called IM Mastery Academy and you can find out more about this MLM company here).
Founder of the Instant Cash Solution explains their system as a "direct sales program".
Who is Behind the Instant Cash Solution?
There is not a lot of information regarding the founder of the ICS.
Nevertheless, I have found that his name is Rich Meyer and apparently he has been a professional online marketer for the past 15 years.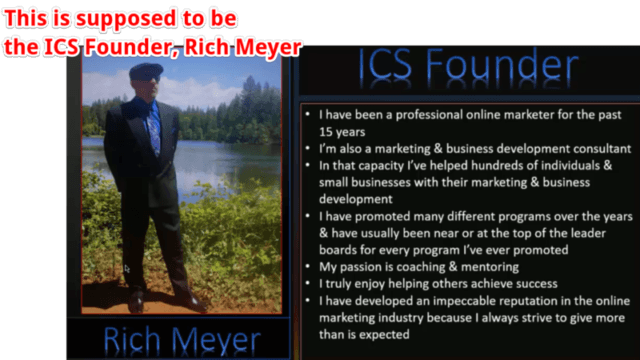 The picture is not that clear and in my opinion, a professional online marketer should know that the official photo should be without sunglasses.
The ICS was launched in late July 2018 and this is the first program that Rich created.
He wanted to have a system that is affordable for the masses, it is easy to implement, and provides training and value. As we will see later on, the value is questionable.
Teaching people only one thing and that is how to recruit others, is, in my opinion, a "business model" without any value to the market.
Products That Instant Cash Solution Offers and What is the Price to Join?
There is a fee involved when one wants to start earning these commissions.
Instant Cash Solutions offer 4 different entry levels. The investment ranges from $100 to $500.
On top of that, there is an admin fee involved as well.

There are 4 different levels to join, Bronze, Silver Gold, and Platinum.
For each level, there are different options.
Let's break it down:
Bronze
This is the basic level. It costs $100 + $29 is the Admin Fee.
As a member of the Bronze level, you get a classified Ads training course. You will also learn about display ads, autoresponders, Capture pages, and Landing pages.
You have 24/7 access to members' back office and weekly training and access to the training videos library.
Bronze level members can recruit new members only to the Bronze level (it is limited by the type of membership you are at)
Silver
Silver membership is for $200 and the admin fee remains the same $29.
You have all the options as the Bronze member and on top of that, you will be able to use text message ads as well. That will be taught at the SMS Marketing training.
The domain name training is included.
Analogical, a Silver member can recruit newbies only up to the level
Gold
3rd level membership costs $300 plus $27 is the admin Fee.
You get everything that those 2 levels below you, plus the following options:
and also a Free Vacation.
Again, based on your level you can recruit your prospects only up to the Gold level. That means that the highest commission can be $300 per person.
Platinum
This is the highest level you can enter. The cost is $500 and here is a higher admin fee, it is $79.
With platinum membership, you get access to everything mentioned above, plus you get the ICS Banner Ads, Social Media Marketing training, webinar sales training, personal development training.
You are obliged to get VIP priority support and of course, you have the highest compensation plan.
How Can You Make Money with the Instant Cash Solution?
I think it is clear from the level of membership we have covered above.
Members can resell the ICS membership and earn a 100% commission. But Members can resell only the membership they own or a lower level.
Each member is paid directly by his/her customer.
It is, of course, recommended to join the highest level.
Here is how it works in reality:
Let's say, You search for the Instant Cash Solution. What you will probably find are some folks promoting this system on YouTube. They have a link to the ICS replicated website.
This is one example:
You enter your name and email and you are land on the opt-in page with your sponsor's video.
These videos are embedded from YouTube, so you can go check how many views, likes, and dislikes such video has.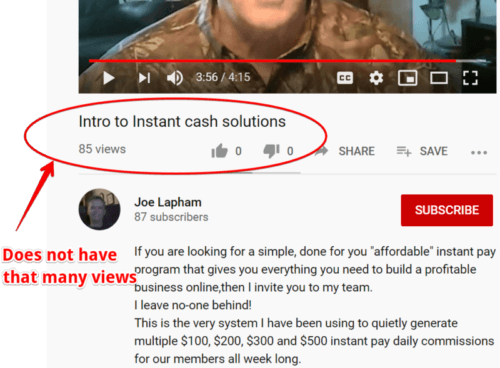 Considering that this video is made on September 30th, 2019, it does not have many views.
Only 85 views (as of today January 5th, 2020). That means that he just could not recruit enough people to make a decent living.
UPDATE regarding the video.
As of today, May 13th, 2020, this video got 151 views, no comments, and no likes:
If you continue with the sign-up process here is the screen you'll be facing. The $29 fee is OK since we have been informed about that.
But I don't like the sentence below, saying "There are absolutely no refunds with this program".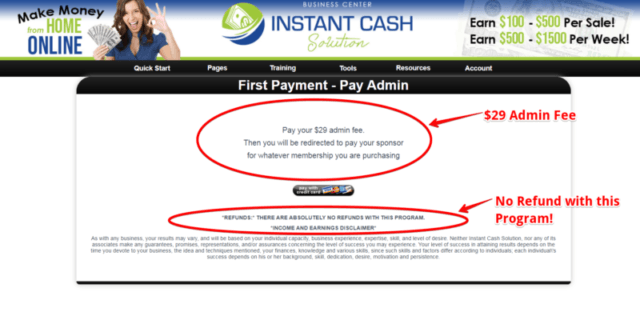 It is kind of risky for each potential customer. You really have no way of trying or testing the training out.
You may end up begging your friends to join since you will want your "investment" back.
In the beginning, it sounds very easy.
Simply copy pre-written ads and post them on one online classified ad site and social media platforms and you earn at least $100 commission for every customer that purchases the ICS membership.
Copying and pasting the same ads – this is spamming. Not to mention that Google and Facebook won't approve these kinds of ads.
You need to know how to set up the campaign. It takes time and also additional investment until you see results (at least a couple hundred of dollars, for beginners a couple thousand of dollars. I know it from my own experience when I used to ran the ads before 2017).
From placing the ad to the sale – there is still a long way to go. People just don't buy stuff based on an ad.
What I like

It is possible to make money if you happened to recruit someone
What I don't like
This is system is very close to the Pyramid scheme and the way the Instant Cash Solution operates is not ethical nor legal
Expensive membership
No refund
Spamming with Ads
Some Thoughts at the End
The Instant Cash Solution is presented as an easy way for beginners to make money online. You simply buy a membership, copy and paste ads and wait for the commission.
Many product sales pitches sound like that.
But the reality is different.
The question is, Is Instant Cash Solution a Scam?
It is at least a very misleading concept.
We have seen both, the theoretical part and the practical part:
Theoretical – The ICS page says how easy money is
Practical – The guy with 85 views only
And let's say that you will get traffic and sales. A person can generate an income (in case you have traffic or you know how to sell this dream to your friends). But what is it that you sell?
Would your customer be happy about the purchase? He is left with one option only – to start selling the same membership to others.
This Might Be a Better Alternative
I don't know about you, but to me, this kind of recruitment does not work. What is the point of such a "business" model? It is just a vicious cycle without any given value to the customer.
It would be good to keep an eye on the Instant Cash Solution. I am almost certain there will be some changes within the Instant Cash Solution (they will have to change their model).
These guys will have to either implement some kind of tangible product, or they will be accused of being a pyramid scheme.
There are certainly other ways how to make money online. I know that it could be tempting to receive a 100% commission, but would you do that?
Would you sign up for the Instant Cash Solution?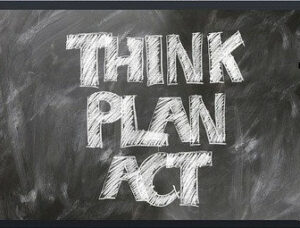 Let me know please in the comment section below.
You may be asking – if this does not work, what really does work?
Well, I know that get-rich-quick schemes do not work. It took me a while until I understood what really works. Is there any secret or something?
No – there is no secret.
One must have proper training or guideline in order to succeed online. I wanted to do it on my own, but could not figure out what direction to go.
I have found a training course with great support. I have decided to follow the course and I do have results.
Is it the best training ever? I don't know.
You tell me ->  You can actually take a look and let me know what you think about that.