I remember back in 2015, when I heard about internet marketing and specifically about making money blogging, I had no idea what it meant.
Well, I knew that there are guys with some blogs, but I had no idea how such a blog can make money.
Is it still possible?
Yes, it is;
In the following article, I am going to explain, how to make money blogging for beginners, so you will have an understanding of how it works.
Also, I will mention the drawbacks and benefits, so you will know whether or not this is the right path for you.
Right at the beginning let me mention a few key points.
There is no need for fancy websites with great images and flashy designs.
A simple blog can make much more money than a "great-looking" website.
The secret is – content. Valuable content.
The more content you have the more income resources you can have.
Let's break it down and let's see how to make money blogging.
And not just in 2022.
In the following post, you are going to find out about the evergreen method that has been working for a long time, and most likely it will be working in 2022 and beyond.
Disclaimer:
I am not a big earner, but I know how to make 4 figures per month by blogging.
Consider this knowledge from a person that is still in the learning process.
If you looking for more skilled bloggers, you can check Neil Patel, Jon Morrow (smartblogger.com), or other blogs – where people making already 5 or even 6 figures per month.
But if you are a beginner, from my experience I know that it is better to model someone that is one level above you and not 5 levels.
Still, feel free to leave this blog and check other sites with higher authority.
Before Starting a Blog (and make money)
Before we get to the actual earning section let's just briefly mention what one needs to do before he or she can even think about making money blogging.
1) Choose a Niche
You know people coming to Google (or other search engines)for a lot of reasons.
They search for advice, or they want to learn how to make money online, or whether that course is legit or not.
Maybe, they want to know what is the best coffee machine for home.
Or what is the best way how to lose weight after pregnancy…
Do you see where I am getting with this?
It is important to choose a niche, or in other words, a specialized segment that you are passionate about or at least have an interest in.
Another way how to look at it is -> Your niche is your audience.
2) Create a Website
Having a website is a Must.
It is your headquarters, your online store.
And don't worry, building a website is actually easier than you think.
Of course, it is important to choose proper hosting (with as much service as possible) and choose a domain.
The drawback is that any hosting costs money.
How much is it necessary to pay for the hosting?
Well, you get what you pay for.
So, it could be about $20 per year or even $200 per month.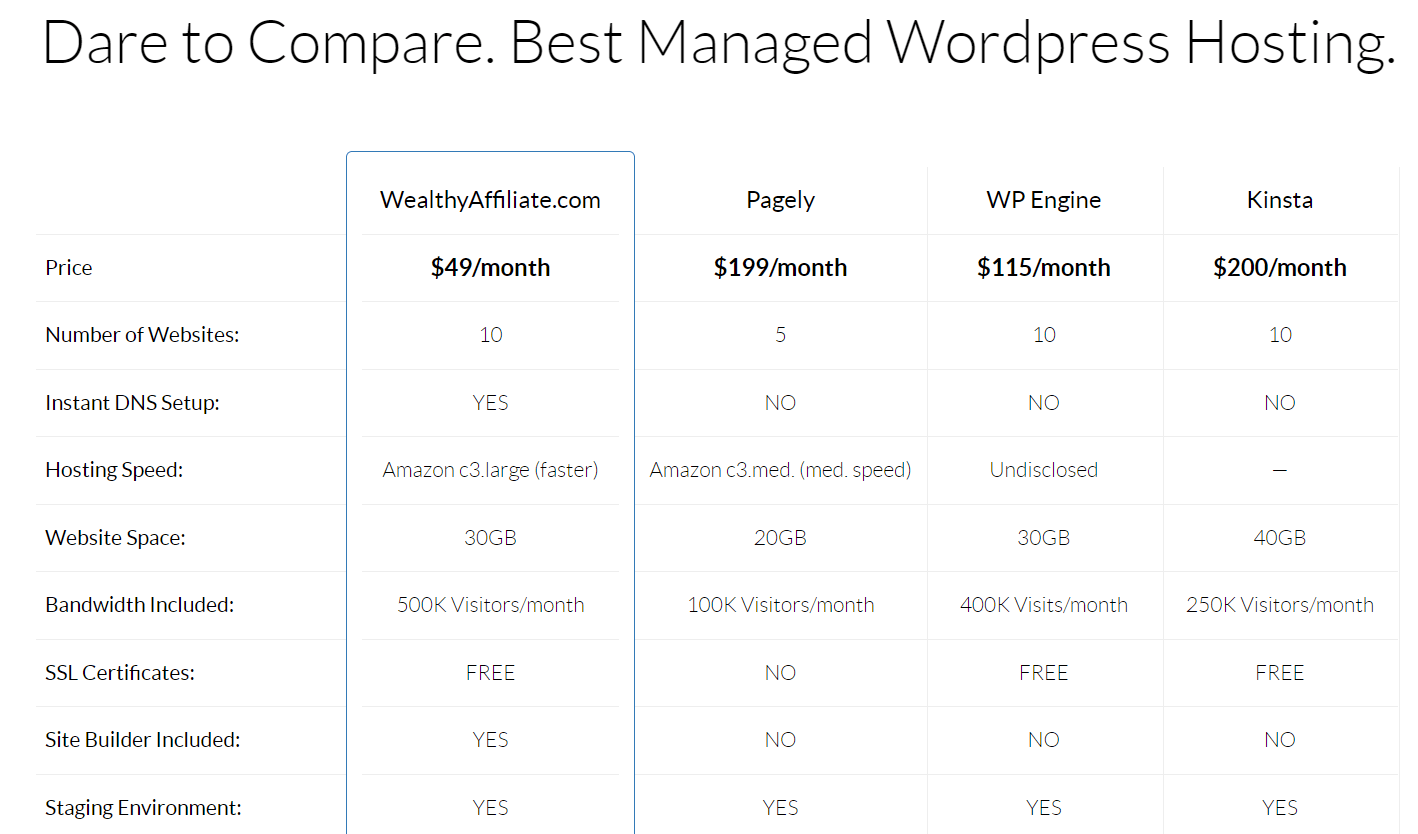 3) Come Up with Content on a Regular Basis
This is actually how you attract visitors.
Once you have selected the niche you know basically what to write about. There are some rules you want to obey.
This is called SEO.
And please note, that it is not that complicated.
So, let's say, you have your website or blog with a specific niche and you keep coming up with content 2 or 3 times per week (maybe even more often).
Let's say you have 30 articles already.
How to monetize it?
How Do Bloggers Get Paid?
Here is a list of 5 ways how to make money blogging. There are certainly more, but for the sake of this article let's just mention these most common ones.
1) Affiliate Marketing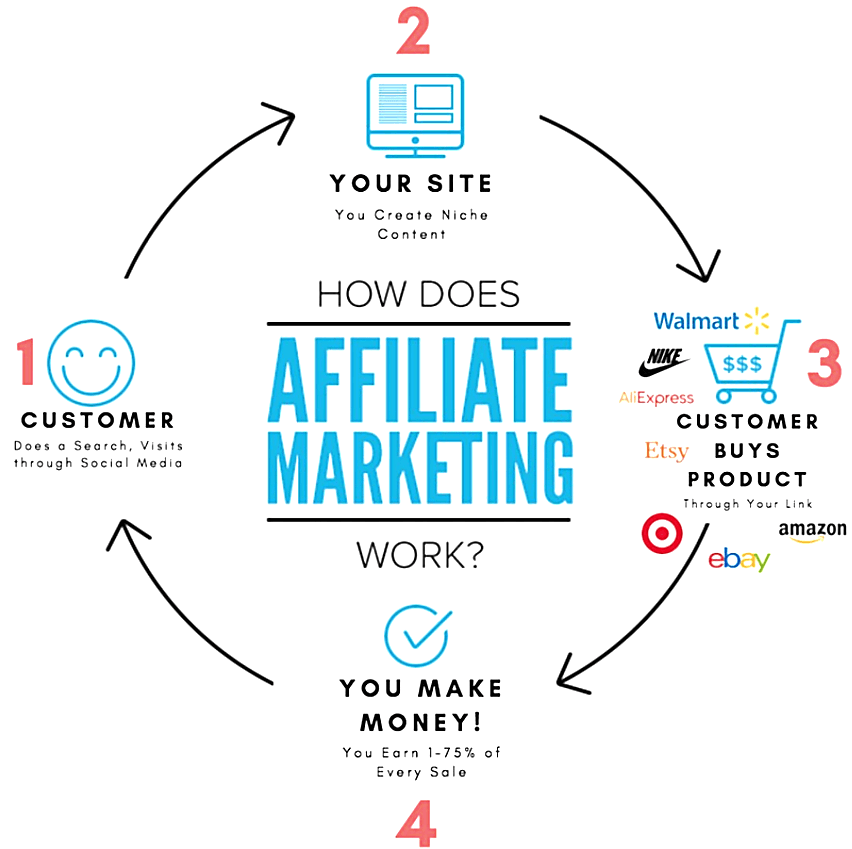 You may have heard already about Affiliate Marketing.
Basically, what you do, is you inform your readers about certain products, services, and if they purchase them through your affiliate link (that is on your blog), you get a commission.
You as an affiliate marketer, connect potential customers and vendors through your blog.
This is one of the simplest business-online models there is.
2) Displaying Ads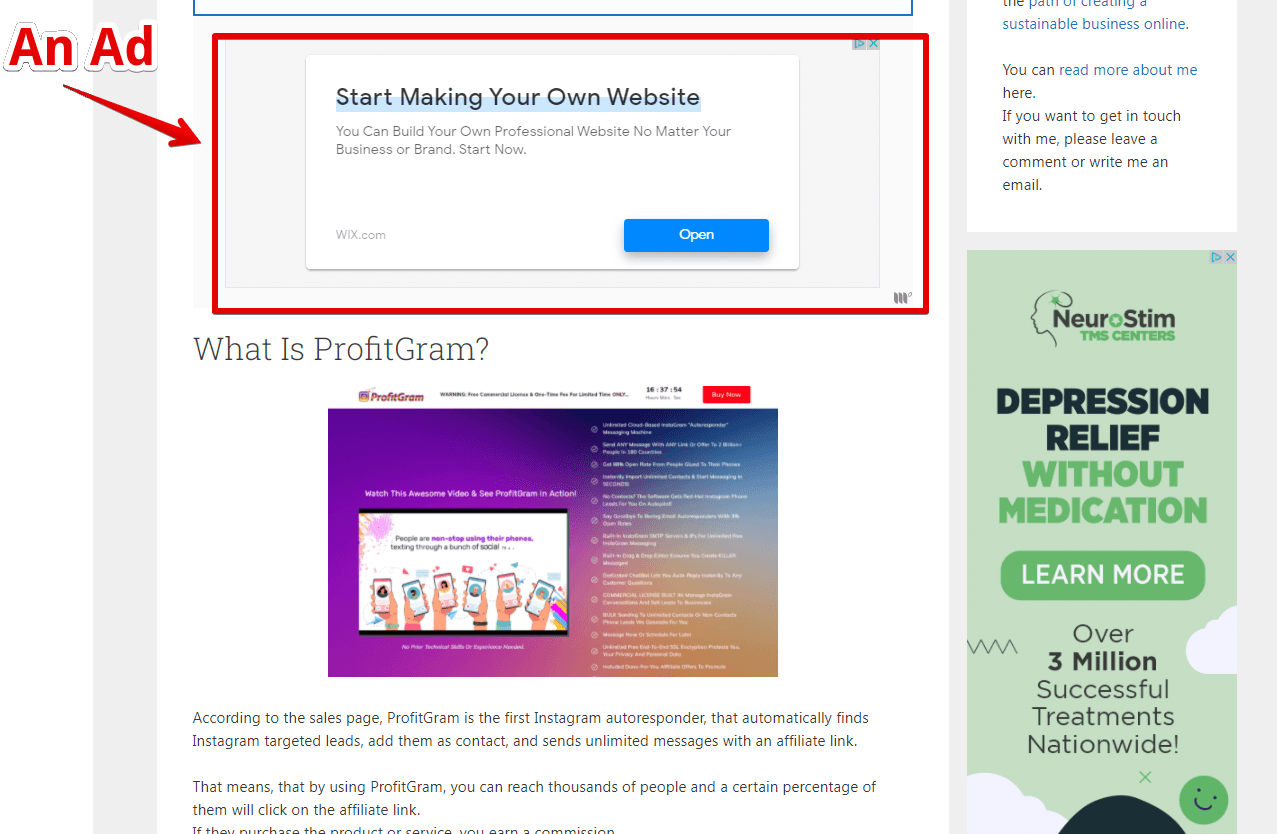 People coming to your website see some Ad (or ads), and if they click on it and you get a few cents or even a dollar per click.
(How much you earn, depends also on the Ads provider).
This is also one of the easiest ways how to monetize your blog.
Google Adsense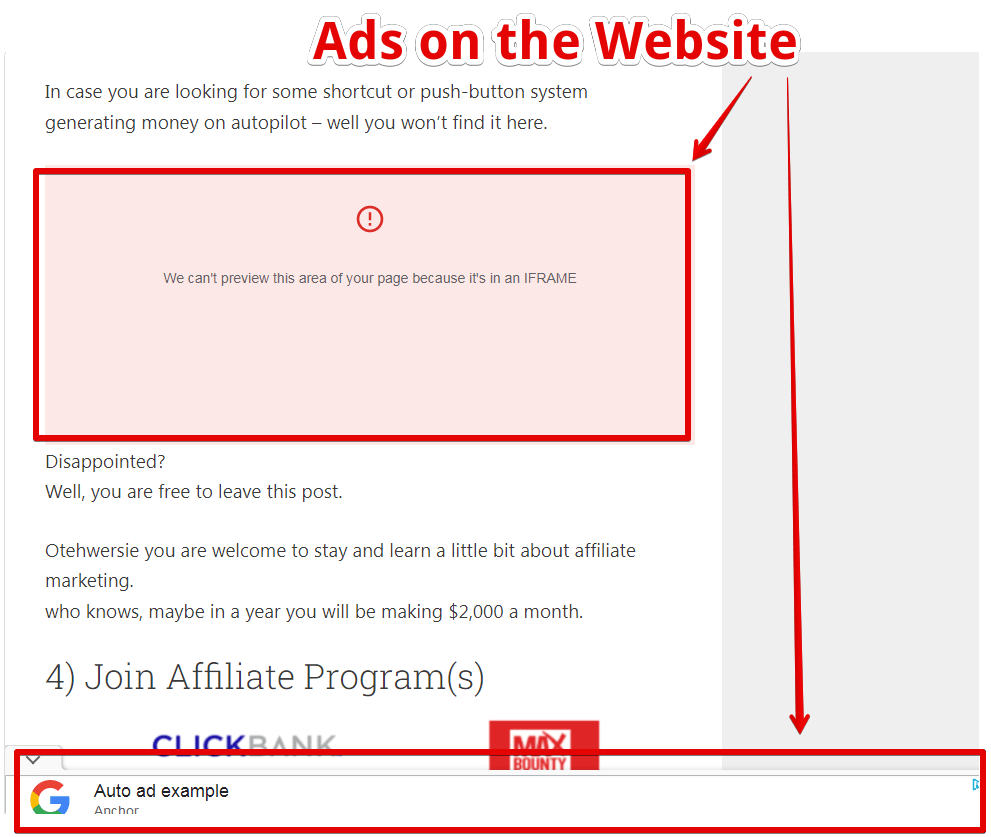 Google Adsense is a service run by Google where publishers (3rd party companies) show their text, images, and basically the Ads, to your audience.
It is easy to sign up with Google Adsense.
Within a couple of days, you can start earning by displaying the Ads.
I know. Such ads are quite often annoying, but it is actually a good source of income.
Although not with Google Adsense.
The thing is Google Adsense doesn't pay out much.
Let's say your blog gets about 200 to 300 visitors per day, so your income can be about $1 to $5 daily.
That depends on your audience location, your niche, etc.
The good thing about Google Adsense is that they accept you even if you still have small traffic.
Is there a better deal?
You bet.
Mediavine
The company that actually pays much better than Google Adsense is called Mediavine.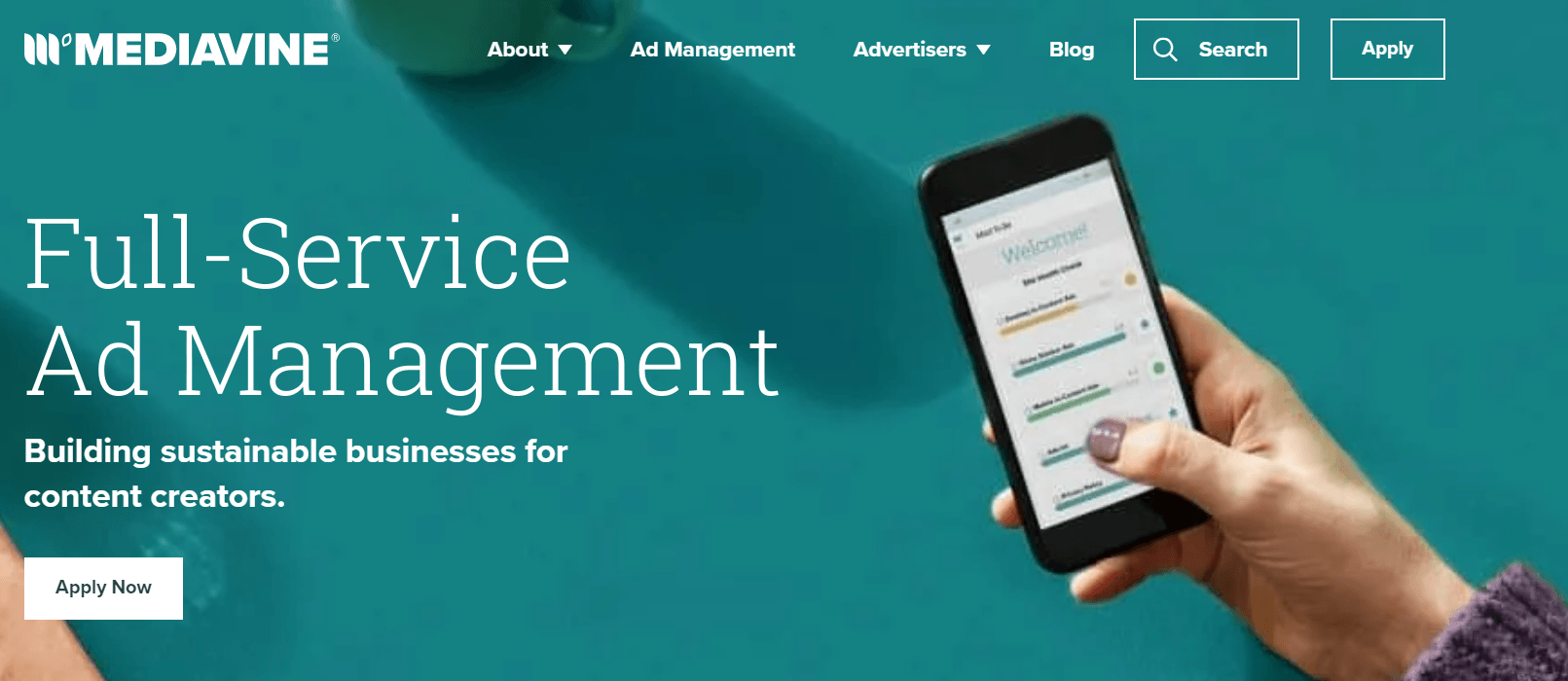 To partner up with Mediavine, you have to have at least 50,000 sessions in the last 30 days on Google Analytics.
You need to provide them with the report from Google Analytics.
Exchange a couple of emails and within a few weeks, you start earning.
Just to give you an idea:
With about 2,000 sessions per day, you can make $40 to $80 per day.
Not bad right?
There are also other services, but I am not familiar with them, personally.
To mention a few:
Propel Program: It requires 10K – 80K pageviews/month.
Ascend Program requires 80K – 500K pageviews/month.
Stratos Program requires 500K – 10M pageviews/month.
3) Freelancing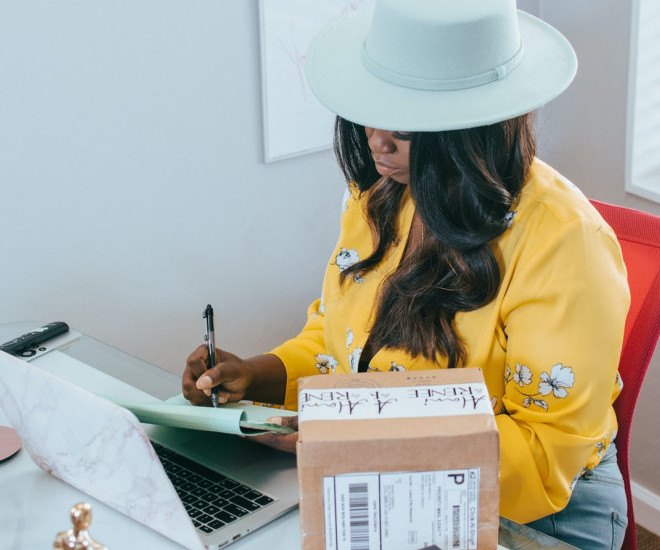 You can start selling your expertise on various platforms.
There are many of them, to mention only a few:
There are many of these platforms and in this article, you find links to those.
Generally speaking, you fill out a profile and choose a category and describe what you have to offer.
In the summer of 2018, I hired one person to write a few articles for me, it was on Upwork.
She delivered the content based on my request and I paid here the amount we agreed on at the beginning.
So if you feel, this is how you can make money as well.
On a side note:
Many platforms have a wide range of services, so you don't need to be a professional blogger.
If you're a programmer, designer, maybe you have a great voice, or you love video editing… you can always offer your service at platforms like mentioned above.
4) Sponsored Articles
You have already some traffic to your website and other companies or advertisers find out about your blog.
Now, these advertisers get in touch with you in order to show their content on your blog, to your audience.
Depending on your audience and type of advertisers, you can make a few bucks or even a few thousand dollars.
There must be one careful since there are a lot of companies with not so honest intentions.
As a rule of thumb, if you are still a new blogger (let's say under 50 articles), the chances that a legit company asks you to post their content on your blog is slim.
(Unless they offer you $10, or maybe ask you to post the article for free).
5) Selling Courses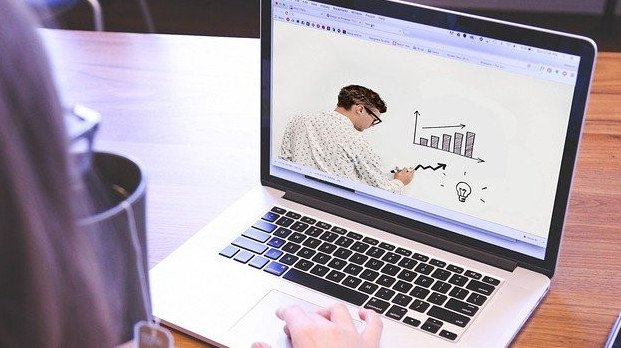 This is probably the most difficult way how to make money selling online courses, meaning your own courses.
The thing is you need to have an experience.
On top of that, it takes weeks, or even months to come up with a cool online course that has value.
While creating such a course, you need to have some sort of income, so that's why this option is the last one.
The good news is that this is the most profitable.
Sure at the beginning, it requires effort and time, but then it is just a matter of sending automated emails to your list.
It is important to build such a list, though.
Once you have enough traffic, ask your audience for their email address. But you have to have something to exchange for free.
Maybe a list of profitable niches, or guidance on how to properly structure an article.
Make sure to send this information for free – it is all about building trust with your audience.
Send at least 5 valuable emails, and only then send the offer.
TIP:
You can start building an email list right from the beginning.
How Can A Beginner Make Money?
I understand that it can be overwhelming at the beginning, especially when you don't have your website yet.
There are a couple of questions you need to resolve:
– Hosting
– Name of the domain (availability)
– Some information about SEO (assuming that you want to have free traffic to your website)
There are two options:
You can figure it all out for yourself, by checking reviews about hosting, and basic SEO information, and this is a time consuming.
Or, you can choose the same approach like I have done and check some educational platform that offers, pretty much everyting you need for start making money blogging.
That includes:
Website platform
Research platforms (including keyword research tool)
Training, classes
Affilaite progrma seraches
Communication environment.
In fact, you can check the platform for free. There is a 7-day free trial, and as a star member, you also have access to the first 10 lessons.
If you don't like it, you can always go to Google/Youtube and figure out things on your own.
To Sum It Up
In case you are just about to start blogging, you know by now you need a website.
Of course, in the beginning, this website is like a blank canvas with nothing on it.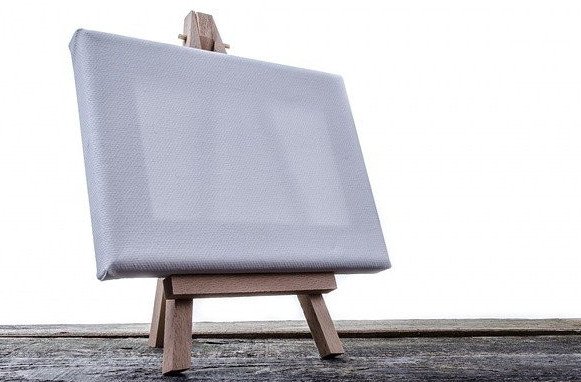 Start creating content. Focus on valuable information and don't expect any traffic until you have at least 10 posts (with at least 1,000 words, each).
Keep on working and once you see that one (or even more) of your posts are ranked on the 1st page of Google, you can add an affiliate link to a specific product.
If people click on it, you can get a commission.
I am sure by now you realize, that this might be a lot of work.
Yes, you are right.
If it would be easy anyone could do that.
Just Google any term (keyword) and check the 1st 10 results.
Browse through the websites and you will notice that someone had to work hard.
There will be always competition…
People Also Ask
1) How Can I Make $1,000 a Month Blogging?
The easiest way to make money blogging is with the Ads,
To make $1,000 a month you would need to have at least $1,000 visitors per day.
That might be quite challenging, and depending on the niche it can take several months.
But your blog can have several sources of income, for example:
When it comes to affiliate marketing, make sure to choose a mico niche where products are quite expensive.
If the products within this specific microniche are tangible, you can expect a mission from 4% to 10%.
Within the digital product industry, the commission can be up to 70%.
High-ticket courses (teaching how to make money online) usually have price tags of $1,000 and more.
For example, Super Affiliate System Pro by John Crestani costs $997 and the commission is 50%.
Now you can do your math to see how much it takes you to make the $1,000 a month.
First of all, make sure to have consistent traffic to your blog.
The best way to get traffic is SEO. it is probably the most challenging one as well, but once you figure it out, you can start making $$1,000 a month within 8 months.
2) What Kind of Blogs Make Money?
The blogs that make most of the money are well-established websites, with probably several people working on the content.
And these blogs are from all types of categories, including:
Travel
Fashion
Business to Business
Gaming
Personal Development/Self Improvement
Weightloss
Fitness
Pets
Make Money Online
Generally speaking, no matter what kind of blogs make the most money. Choose a niche that you are interested in the most.
Remember that your blog most likely won't make a dime 1st 6 months.
Are you willing to keep creating content about stuff you have no interest in?
I doubt it.
Therefore, make sure to choose a niche that you are interested in and already have some experience with. The content creation will be much smoother and you won't burn (that fast).
3) How Long Until Blog Makes Money?
If you are new to blogging, expect about a year until you start making consistent income.
It depends on a niche you are involved in and of course on the amount of content you are able to produce.
Ideally, it is possible to start making 3 figures a month in your 7th month, but 10 to14 months are more realistic.
And also you should have a plan or idea on how to monetize it.
There are several ways, the most common ones are:
Ads
Affiliate marketing
You wanna sell your own courses
Typically the 1st two methods can be combined, and bloggers do money simultaneously from affiliate marketing and ads.
It depends on how much traffic your blog gets, and how relevant your content is.
Therefore it is important to produce good quality content, so people will be coming back to your article.
Competition?
When I started out with blogging, and I already knew what article I was gonna write, I was doing research.
Sometimes there were a lot of articles regarding the very same topic as I was about to write.
I said to myself – what's the point of writing about something that is already out there.
Well, I was wrong!
Here are very important keynotes:
If there are no articles about a specific topic -> it is a bad choice. No one will read it anyways.
What makes you think that you are the one who re-invent the wheel.
And don't get me wrong – I mean it in positive ways.
Follow what's already working,
With that being said:
If there is a competition -> it is a good sign.
Check this: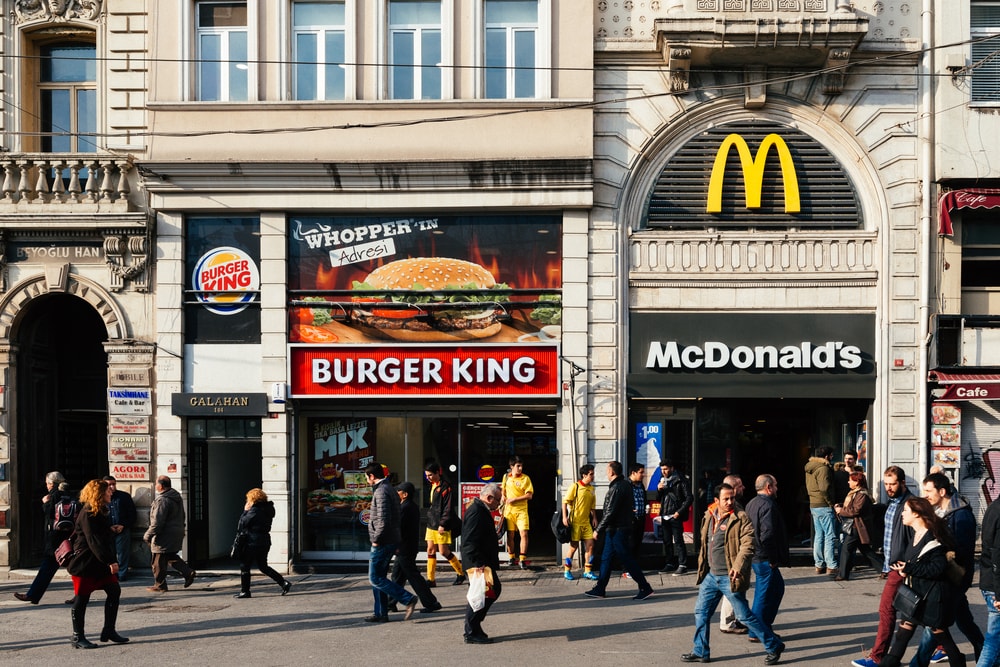 It is just an example from the real world.
And the same applies to the online world.
You don't have to compete with big fish, though.
With a proper (and specific) niche and keyword selection, your website can get to the 1st of Google within a month.
Here are Top Niches that are very profitable this year and beyond:
Art
Blogging
Career
DIY (Do It Yourself)
Education
Fashion
Fitness
Food and Drink
Home and Gardening
Health
Marketing
Online Business
Parenting
Personal Finance
Personal Growth
Pets
SEO
Survival
Travel (Hopefully this will get to normal soon)
Web Design
Writing
Conclusion
We have explained how one can start making money by blogging.
Remember, that this is an evergreen method and it has been working for decades.
If you think about that, in the offline world there is the same principle:
Choose your expertise
Build a store
Get Customers
You don't need tens of thousands of dollars when it comes to building an online business.
In fact, you don't need to have a product to start making money.
We have shown several ways how to start generating revenue; in fact, once you have enough traffic you will have several streams of income.
This is actually the simplest business model, there is.
I am not saying it is easy but with proper education, anyone can (or most the folks) become a full-time internet marketer.
Most people will fail because they simply quit.
You know the saying:
"Quitters never win, and winners never quit".
With such an attitude, you only need some proper tools, some tips, and tricks and you are on your way to becoming financially independent.
In case you have questions, concerns please use the section below. I will be more than happy to help you.
Thanks a lot for reading
Mike