Affiliate Marketing is a simple business model where you recommend a specific service or product and earn a commission if that person makes a purchase via your affiliate link.
But for a newbie that is interested in affiliate marketing, it might not be that clear. He or she has tons of questions about how to do it, and what to do… and even more questions raise once he (or she) gets into the process.
That's why there are many courses focusing on affiliate marketing. Some of the are good, some are great, and many are misleading (even scams).
Let's focus on those valuable ones.
Are these affiliate marketing courses really worth it?
The short answer is yes.
A Little Bit of Background
When I first learned that affiliate marketing is the best way how to make money online, I wanted to do it on my own.
I mean, I did not feel like paying for a course or some membership… It was out of the question.
This was back in 2016 and the only thing I wanted to know was – how to create an authority website.
Long story short, I did find out that I couldn't do it on my own.
Since 2018 I have reviewed a lot of courses teaching affiliate marketing and gained enough experience to form an objective opinion.
In fact, it took me a while until I found a course that was both:
With the money/investment
Offer a lot of knowledge
Now when I look back, I can say I was really lucky to find that specific educational platform…
Are Affiliate Marketing Courses Really Worth It?
The short answer is yes.
It will take some time to find the proper course that offers value and at the same time doesn't wipe out your credit card.
Legitimate affiliate marketing courses are always worth it.
Especially after 2020, when each and every day there are new blogs and websites that compete with you, regardless of the niche.
So to speed up the process it is worth investing a couple of hundred for good quality training.
Such training should offer:
SEO training (including video training – webinars)
PPC training (including video training – webinars)
Support
Tools, like Keyword Research Tool, so you don't have to pay extra
Mentoring (or guidance)
Network of like-minded people
Hosting
Access to updates
Take your time and do your own research. The legitimate platform offers either a money-back guarantee or a free trial. So you don't risk anything.
What Is Affiliate Marketing?

People consume your content and based on that they decide to buy a product or service.
You are the "middle man", between the customer and vendor (or merchant).
Also please understand if you are a newbie, it might take more than 8 months of work until you make your first dime.
It is not a good idea to rely on a potential income from your affiliate marketing business.
That's why have a budget – for checks, food shelter…
If you don't have a budget for a year in advance, find some kind of source of income, even a part-time job.
Why Can Affiliate Marketing Course Help?
It speeds up the process.
Instead of figuring out everything by yourself,f you have a guideline to follow, a mentor, and certain steps you need to accomplish.
Based on the results you know what works and what needs to be adjusted.
Without such guidelines, you are basically like a blind person at night trying to find the switch…
Or let me put it this way;
Let's take another example – a driving license.
You have seen many videos, about how people drive cars and trucks. You see cars everywhere, every day.
But that doesn't help you to learn how to properly drive the car.
And let's make it a bit more difficult and let's take into account a stick (manual transmission).
You need a guy to explain what to do, and when to do it, in order to get moving.
And how much does the driving license cost?
After the course, are you a good driver already?
No, but you have knowledge that you can apply. With experience, you are getting better.
The same thing with a proper affiliate marketing course.
How Much Does A Course on Affiliate Marketing Cost?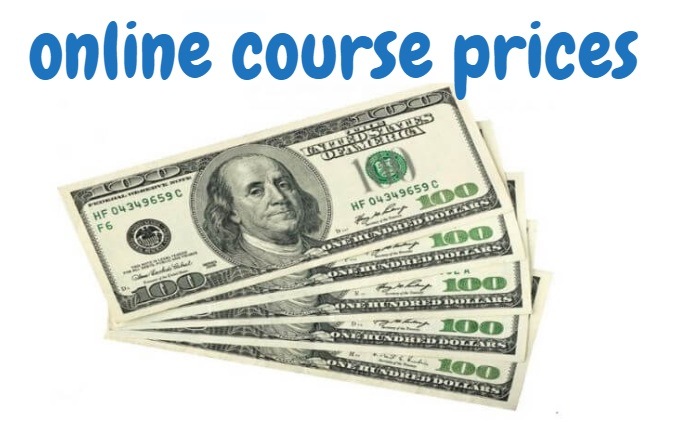 A good course on affiliate marketing is worth it if it doesn't cost more than $500.
At least for the beginner.
As you evolve, you might invest a bit more, but at that time you have already generated some money.
It is not easy to find a good-quality course for a reasonable price.
I spent about a year until I found the "right one"…
Most of the courses, platforms, and schemes, were extremely misleading or even scammy.
Others were too expensive and I couldn't afford them.
Now because I have learned how to distinguish between low-quality courses and one that offers value.
That was also one of the reasons I created this website.
What to Look For Before Spending the Money?
First of all, do your own research regarding the course of training you are interested in.
Go to Google and read reviews, Go to Youtube and check what other people think of it.
Do not rely on one source only.
I always go to Trustpilot and check the reviews.
Another source of information is Reddit.
When you check other websites, make sure the article contains both pros and cons.
And affiliate marketing is not a perfect business for everyone, so people tend to give various opinions about one thing.
Hight Ticket A Courses – $1,000
Most legit courses cost $1,000 and more, but it doesn't mean they all are worth it.
Again do your research and check at least 3 different reviews.
Also when it comes to a specific course make sure to check if they offer
money-back guarantee or
free trial
I witnessed many courses where the price was more than $5,000, and it turned out these were scams.
For example Mobe.
They scammed tons of people, but fortunately, they were sued by FTC.
According to the FTC website, "FTC Sends $23 Million in Refunds to MOBE Participants."
But it can take years until you get the money back.
Therefore, do the research and be skeptical.
I was also skeptical when I joined one specific educational platform, back in 2017. But they offer (still to this day) a free trial (no credit card needed), so I felt "safe".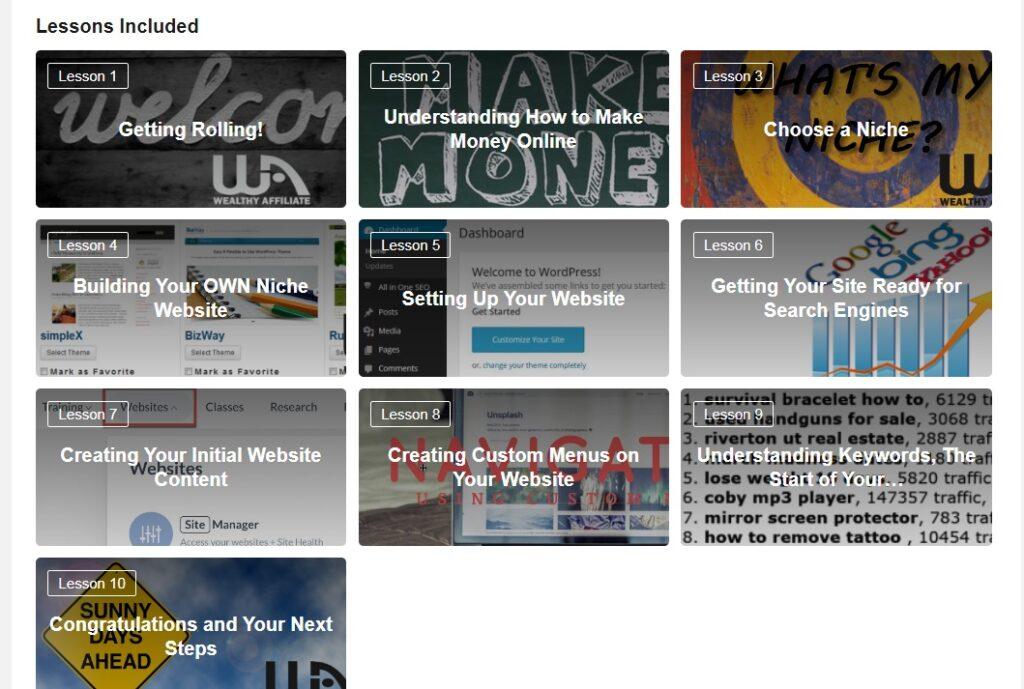 Besides, the first month I got a 50% discount, so I paid only $19 for the 1st month of premium membership.
That's enough time to learn about the quality of the platform.
Can I learn affiliate marketing for free?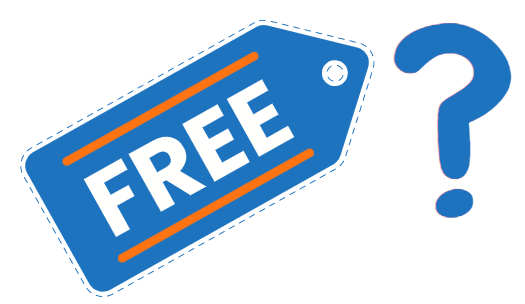 A lot of information is free out there. and really in theory you can build up a business based on this info.
But I know it wouldn't work for me.
I needed step-by-step training. Something that guides me through the process.
Is that your case as well?
Then it is recommended to invest a couple of hundred. Also, it may force you to go through the training, since you paid for it right?
Quite often a man doesn't appreciate what is for free. So there is something in our mind that trigger that motion of learning new stuff, just because it costs money.
Invest $500 Now, Make 4 fingers in 12 months
I don't want to give you empty promises.
But from what I have seen, people that invest their money and are consistent, stick to the training, can really start making 4 figures per month.
Unless you are disciplined, you won't make much out of the free material available out there.
I know that discipline might be an ugly word but one needs some schedule, and step-by-step, training.
FAQs
1) Is it worth it to learn affiliate marketing?
Definutakey yes.
And it is not only about affiliate marketing.
Every successful affiliate marketer mastered SEO skills. These skills are priceless and once you know what you are doing, you can leverage any online business model.
Some affiliate marketing courses teach how to leverage paid traffic, but in my opinion (based on years of experience) the best approach is to learn how to drive organic traffic to your website, and thus the SEO skills.
2) Is affiliate marketing still worth it in 2022?
Affiliate Marketing still grows in 2022 and in 2020 and 2021 we witnessed that more and more people tend to do purchases online.
It has helped many affiliate marketers. On the other side, people learned how to make online purchases and they might ease on that a bit, but the truth is they have accustomed to the process. That gives affiliate marketing even bigger potential.
Affiliate marketing still remains the simplest business model. And even for people that are just starting out, this is definitely worth it.
3) Can you be successful with affiliate marketing?
Yes, you can be very successful full with affiliate marketing.
4) Can you learn affiliate marketing by yourself?
In theory, yes,
But as it becomes more difficult it is recommended to have some guidance or step-by-step training where you can follow certain steps.
And at the same time you have a mentor or community of like-minded people that will:
support you
motivate you
showing you tips and tricks
Basically, speed up the process.
So while you can learn affiliate marketing by yourself, it is always better to have a mentor.
If you want to do it on your own, ask yourself a question, How disciplined are you?
I have met many people (in my career, different countries, and jobs) but I am sure there are less than dozen of people that are self-disciplined.
And I know, I am not, that's why I needed proper guidance.
5) How do I start free affiliate marketing as a beginner?
As you know by now the process is simple (doesn't require a lot of steps)
Choose your niche
Choose an affiliate program (Amazon Associate Program is the easiest one to join)
Learn how to get organic traffic (SEO)
Start crafting the content (written or video)
Engage with your audience
Pros of Affiliate Marketing Courses (the proper ones)

1) Faster Results
With good training in affiliate marketing, you learn new skills and are shown what to do, step-by-step.
2) Freedom
You can follow the course at your own pace. There is no rush and if you feel like not working/studying, you don't have to.
Also, you can join the platform/course from any place (with an internet connection)
3) Webinars
Webinars are great since you get to see what your coach does alive, over the shoulder.
This helped a lot in the beginning, to see small details
how to have a schedule
how to prepare the article
plus a lot of tips and tricks that I had no idea about
4) Additional tools
Besides the training you as a member of a good educational platform has also access to different tools:
For example:
Keyword research tool
Hosting
The social aspect of the platform (so you can engage with other members)
Cons of Affiliate Marketing Courses
1) Learning Curve
It takes time until a person gets what needs to be done. But it is part of the process.
Quite often students do not follow the exact steps of the training and then tend to do mistakes. (I am guilty as well).
2) Price
Some platforms are really expensive and may cost several thousands of dollars.
I don't think it makes sense to spend $3,000 for a course if you are a total newbie. Also, it is questionable whether this is a real investment or just clickbait.
Conclusion
Investing in yourself is always a good thing. Invest time and energy, find a proper educational platform that you like, and invest a couple of hundreds as well.
Especially when you are looking for an additional source of income, or you are tired of a 9-5 job (or both).
Make sure to have some budget on a rainy day, because it might take even a year until you reach a lower 4 figure per month.
But it might take 5+ years, without a solid training platform.
Do you agree?
Or are you still of the opinion that you can do it by yourself?
I mean, good for you – and more power to you.
In case you have some questions, let me know in the comment section below.
Also please drop a few lines and answer the questions above if you feel like it.
I respond to any comment, most likely within 24 hours.
Thank You For Reading,
Mike