Are you searching for ways to earn money online without investing any capital?
You've come across Squadhelp and are likely wondering if it's a legitimate platform.
It's crucial to review specific sites, a step you're taking now. Many people skip this and later regret falling victim to scams.
So, what's Squadhelp all about?
In this review, I'll guide you through the entire site, explaining how it works and detailing the potential earnings for you. I'll also highlight the Pros and Cons to give you a comprehensive understanding.
Is Squadhelp Legit? Let's dive straight into that.
Disclaimer
Please note, that the following post might contain affiliate links.
That means if you click on them and purchase the product, I will receive an affiliate commission at no extra cost to you.
This review is based on research and information available online in the public domain.
Any recommendations and conclusions are only opinions and may not apply to all persons or situations.
Squadhelp  Overview
Name: Squadhelp 
Website: www.squadhelp.com
Price to Join: $10
Recommended: Yes
Squadhelp is a platform that compensates you for generating names for businesses, suggesting domain names, and crafting logos.
As a legitimate site, it offers an opportunity to earn a few hundred dollars monthly through relatively straightforward tasks.
The platform acts as an intermediary, connecting creators with businesses.
When a business owner seeks a name or logo, creators submit their ideas, and the chosen submission receives payment.
For a comprehensive understanding of Squadhelp and to discover effective strategies to potentially earn three figures within a few weeks, read the full review.
What is Squadhelp?
Squadhelp is a platform that allows you to earn money by generating names for domains or providing companies with the logos they need.
Many businesses, especially smaller ones, lack the resources for such creative tasks and are willing to pay for these services externally.
This is where Squadhelp steps in.
The platform collects requests from these companies, enabling users like you to submit ideas for contests (more details on this shortly).
Squadhelp functions as a middleman:
on one side, there's a company in need of a new domain name or logo;
on the other side, there's you—the creator capable of supplying these companies with your ideas.
With over 80,000 members actively participating in contests and competitions, Squadhelp is a well-established community.
Each member, including you, submits ideas for a given contest, and the selected entry earns compensation. To increase your chances, it's advisable to sign up for as many contests as possible.
Even if your submission doesn't win, you may still receive points or other intangible benefits. Additionally, Squadhelp provides a feedback system, allowing everyone to receive constructive input.
The platform boasts an active discussion forum where members not only share ideas but also contribute feedback to continually enhance the platform.
Who is the Founder of the Squadhelp?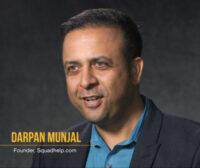 Squadhelp was founded by Darpan Munjal in 2011.
Darpan boasts over 25 years of experience in digital-focused businesses and earned his MBA degree from the Kellogg School of Management in 2005.
Additionally, he serves as a co-founder of Fashionara.com, a fashion e-commerce platform catering to the Indian market.
Who Is It For?
Squadhelp is an excellent platform for anyone seeking to earn an extra few hundred dollars.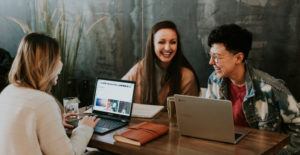 No prior experience is necessary, making it accessible to individuals unfamiliar with generating domain names.
If you're unsure about the naming process, don't worry—I'll share a few tips shortly on how to discover a plethora of names.
While there are legitimate platforms that offer relatively easy money through surveys, many are limited to specific countries.
The advantage of Squadhelp is its global accessibility;
it doesn't matter where you're from—you can join the site and potentially earn money from anywhere in the world.
Experience Breakdown in Squadhelp 
Let's break down the experience needed within Squadhelp, where you encounter at least three types of contests:
Naming, Logos, and Selling Domains.
Naming Contests:

No prior experience is necessary for this category. In fact, we'll share some tricks shortly to inspire your creativity.

Logo Contests:

To participate in Logo contests, you'll need to showcase some of your previous work before gaining acceptance.

Selling Domains:

No specific mention of experience is made in the provided text for selling domains.
In the realm of creativity, even for logos, with a touch of ingenuity, you can craft simple logos. Notably, platforms like Canva can be a helpful tool in this process.
How to Join Squadhelp?
You can fill up your personal information or just sign up with your Facebook or Google Account.
For some reason, I could not sign up using my Google account, so I entered my name and email manually.
There are two options on how to join, but since we are here to make some money, we want to join as a Creative.
After that, you will have to fill up more information like your address, country, state, and as an option your phone number.
Then you will choose how you want to participate and there are 3 following options:
in Naming Contests – that would cost you $10
in Logo Contests – you have to send some examples of your work (as already mentioned above)
in Sell Domains in the Marketplace
If you decide to go on with the 1st option (which is recommended for those who do not have yet any experience with Logo creation) you can pay by Credit (Debit) Card or via PayPal.
The fee is fully refundable within 7 days.
After signing up you will see the Dashboard: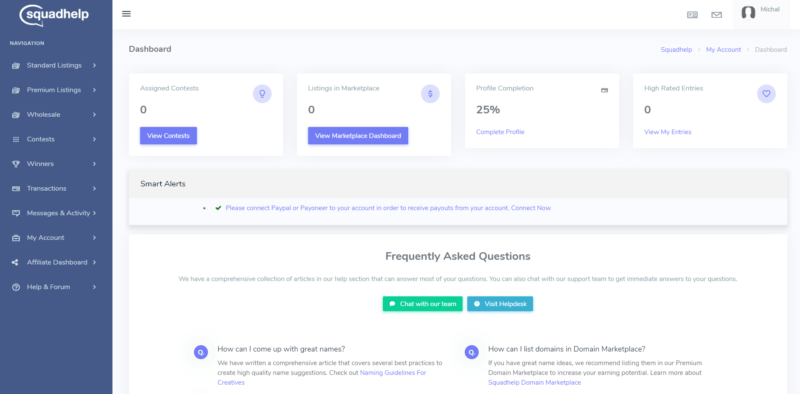 Then Under the Contest, you see several options,
My Contest Submissions
My Contests
Active Contests – This is what interests us
Ending Soon
Not Yet Participated
and the screen looks like this: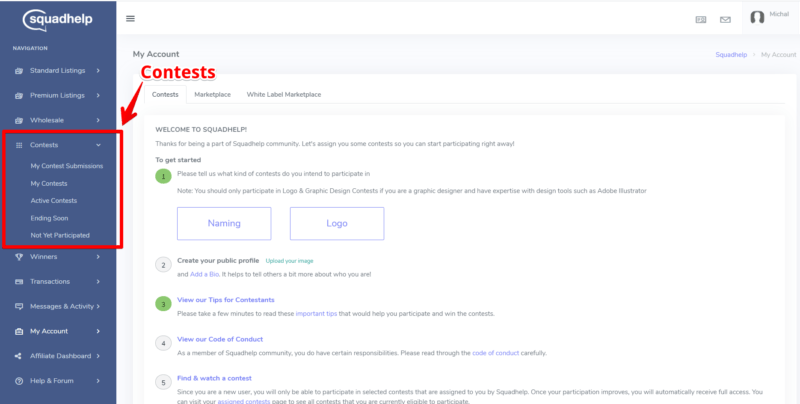 One note:
You also want to connect PayPal and Payoneer to your account in order to get the payouts from your account.
Now you should be all set and you can proceed to the most interesting part – Active Contests.
This is where you can pick the contests.
Secret Trick to Make the Most out of the Squadhelp
The number of contests changes over time and the more active you are, the more contest you see.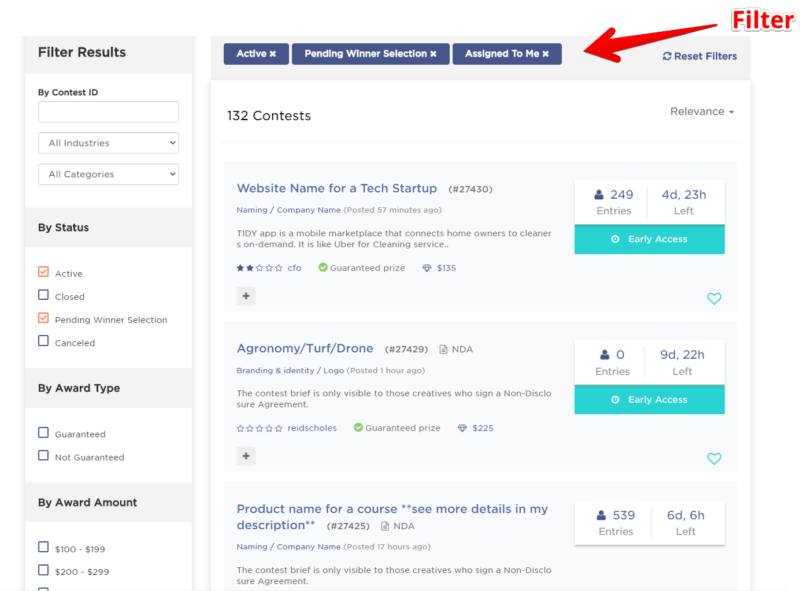 Right now, I see 132 contests but that is because the Filter is on.
In order to get the most out of Squadhelp here are some tricks you want to apply:
Tips:
You want to check Contests that are:
Active
Guaranteed
Select the Award Amount according to your preferences.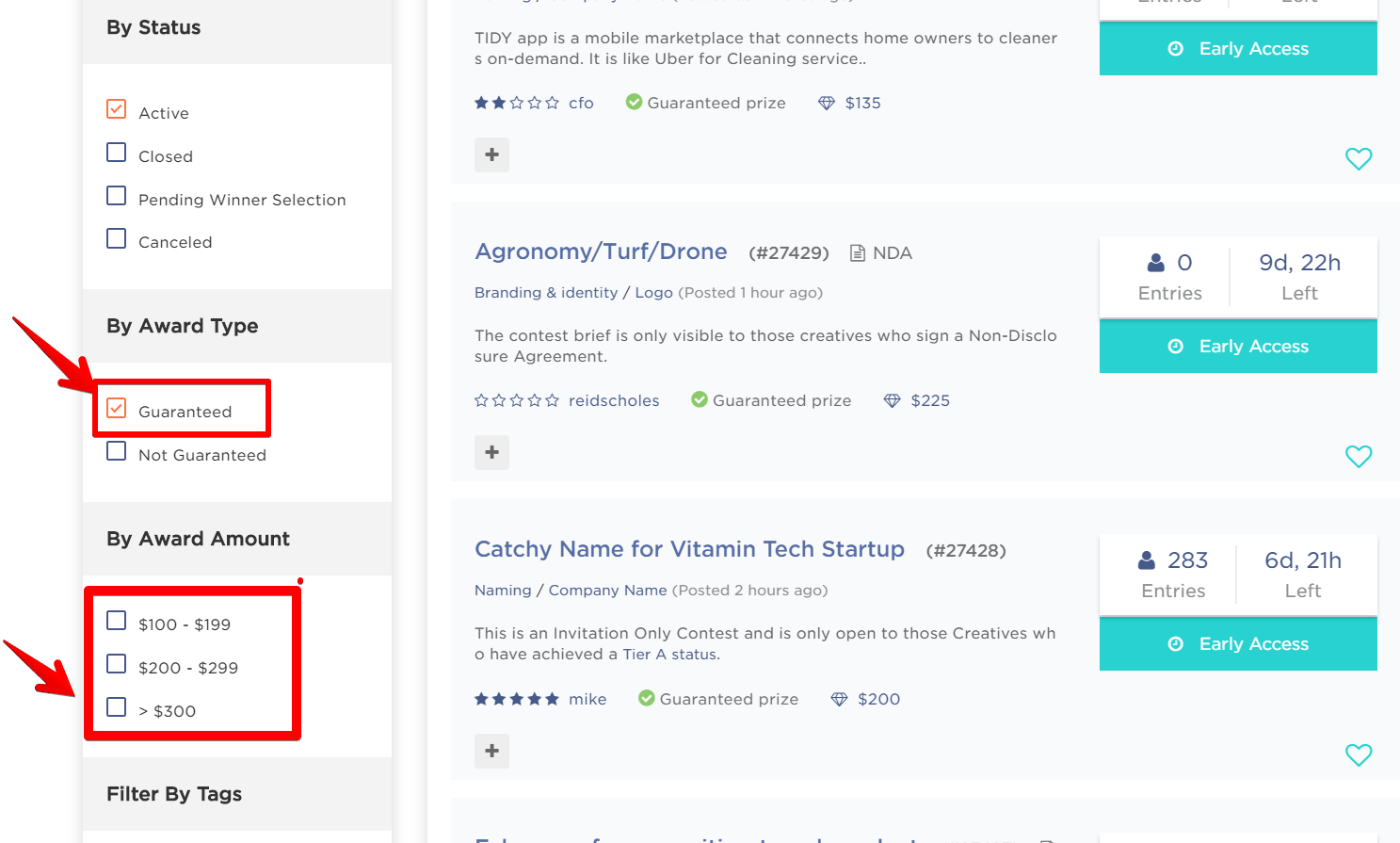 I think the "Active" and the "Award Amount" are clear…
But what does it mean "guaranteed"?
The thing is that some contests are active but they don't guarantee that they will pay. This is the first thing you want to check.
Now you see all available contests on the right site.
Go through them and click on those that you find interesting.
It may look like this :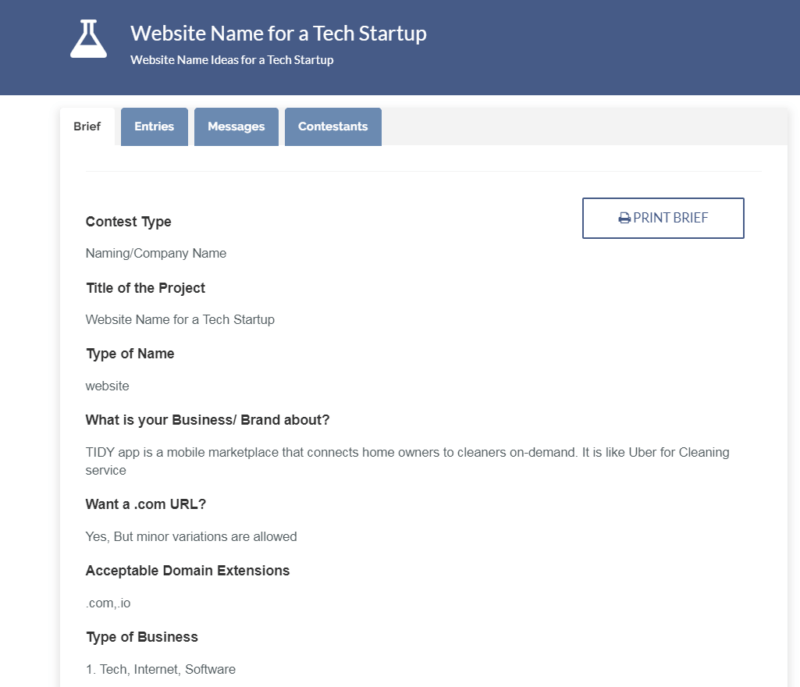 Here you find all the details you need to know.
Read it through, don't rush it.
The amount of information depends on the company. It varies from contest to contest.
Now we are getting to the most important question:
How do You Come up with a Name for a Website?
Here is the answer:
There are tools available for you where you can brainstorm.
Let's say you have already a specific name in your mind, but you want to have more ideas or more alternatives.
A specific tool is able to spit a lot of similar names for you.
One particular tool I personally use is Jaaxy.
Jaaxy is primarily a keyword tool but it also has an option where you see which domains are available and on top of it you also see some pretty close alternatives.
Let's say I want to find something similar to a "spotless home".
Here are the results:
In the left column, you see the possible alternatives for the name, and in the right column, you see the domain availability.
In some cases there is only "Find out More" and this is where Jaaxy shows you the alternatives:
Jaaxy is not a free tool, but the creators of Jaaxy offer some (I believe 3o) keyword searches for free where you can test it out and see what it looks like:
One note – in order to get the result of your favorite name (keyword) you will be asked for your email.
Then just click on "Search" in the Domain column and you will get which domains are available in case there is "Find More" you will get the pop-up window just as you see above.
But as already mentioned this is mainly a Keyword Research tool.
Here is a Better Tool (for this purpose)
If you want to use an independent tool, absolutely for free, here is one I can recommend as well.
It is called Instant Domain Search.
And this is what it looks like.
I started to type "spotlesshouse ", and (as per the name of the domain) instantaneously it generates other ideas for you, as per the screenshot:
You see there are tons of options (more than covered in that screenshot).
Using this tool you can come up with a lot of different ideas.
With that being said, just subscribe to as many contests within Squadhelp as you can and you will raise your chances to win more contests.
How Are People Doing with the Squadhelp?
When it comes to a new site, we want to see some results, right?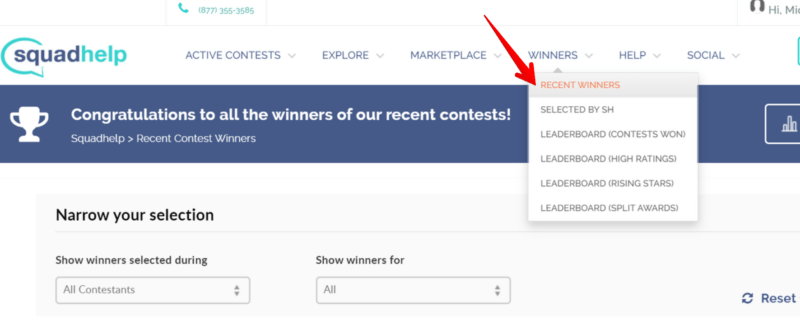 In the top menu, you have the tab Winners.
Go to Recent Winners and you see how often people win and how much they earn.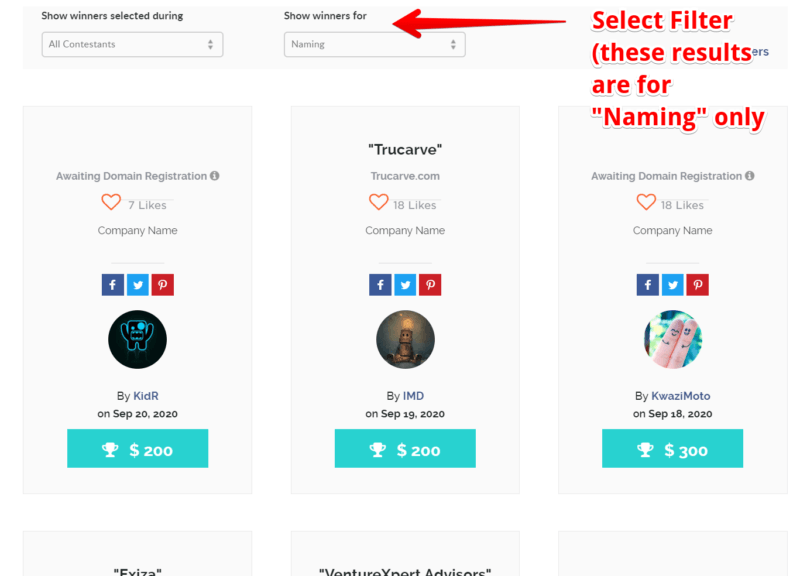 There are people winning the contests every day, so one day it can be you.
How long till I get paid?
Usually, it takes less than 7 days.
For more experienced members this process takes less and you can be paid within a few days.
Is Squadhelp Legit?
Yes, Squadhelp is definitely a legitimate website.
Make sure to submit to a lot of contest so the chances that you will win is a lot higher.
What I like about the Squadhelp

Relatively easy way how to earn a few hundred per month
Available in all countries
Money-back guarantee
What I don't like about the Squadhelp
High competition
It may take some effort and time until you win the contest
Some Thoughts at the End
People really getting results from Squadhelp.
It is a good opportunity although it is not guaranteed that you will earn $300 every week, Squadhelp is one of a few sites that I do recommend.
We know that it is easy to sign up and how to choose the contest.
With proper tools you know how to come up with ideas for names.
You can also apply for the "logo contests" but it requires a bit of experience.
But who knows?
Try that Canva site for that purpose and you may be surprised how creative you are.
Create some logos and send them to Squadhelp.
Hopefully, you find this article helpful.
If have questions or concerns, please let me know in the comment section below.
I will be more than happy to provide you with feedback, hopefully within 24 hours 🙂
Thank you for your support
Mike.