There are several reasons why affiliate marketing may not be working for some people.
In many cases, the reasons are for example a lack of traffic to the website, a lack of quality content on the website, or not properly promoting affiliate products.
Also, many people target too wide an audience or even worse, the wrong audience.
Let's break it down and see some specific key points of why affiliate marketing doesn't work for people.
Not Enough Traffic
Without enough website visitors, affiliate marketers may struggle to make sales and earn commissions. This is because the more visitors a website has, the greater the chances of those visitors clicking on affiliate links and making a purchase.
There are several ways to drive traffic to a website, including:
search engine optimization (SEO),
social media marketing,
content marketing, and
paid advertising.
Search engine optimization (SEO) is the process of optimizing a website to rank higher in search engine results. This can be done by using relevant keywords in website content, optimizing meta tags, and building backlinks.
Actually, it is mostly about using relevant keywords and providing good quality content that is relevant to your niche.
Social media marketing is the process of using social media platforms to promote a website or a brand. This can be done by creating social media profiles, posting regular updates, and engaging with followers.
Content marketing is the process of creating and sharing valuable, relevant, and consistent content to attract and engage a specific target audience.
Paid advertising is the process of paying for ad space on various platforms, such as Google Ads, Facebook Ads, and Instagram Ads, to drive traffic to a website.
This particular method is not recommended for beginners.
Trust me, I did try it and spent several thousand dollars (actually Euros) with almost no results.
So, even though it takes time to get organic traffic to your website, it is worth it in the long run.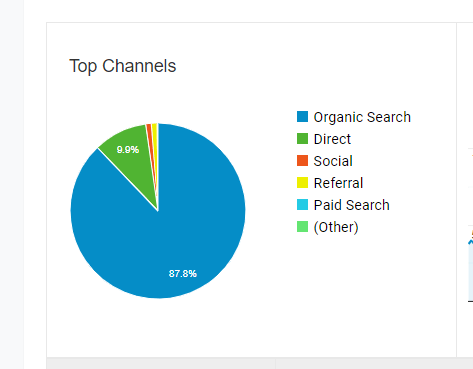 It is important to note that driving traffic to a website is not a one-time task, it is a continuous process that needs to be done regularly to maintain and increase website visitors.
What product to promote?
This comes down to the proper selection of a niche.
Don't underestimate this process and make sure to spend enough time while researching the niche.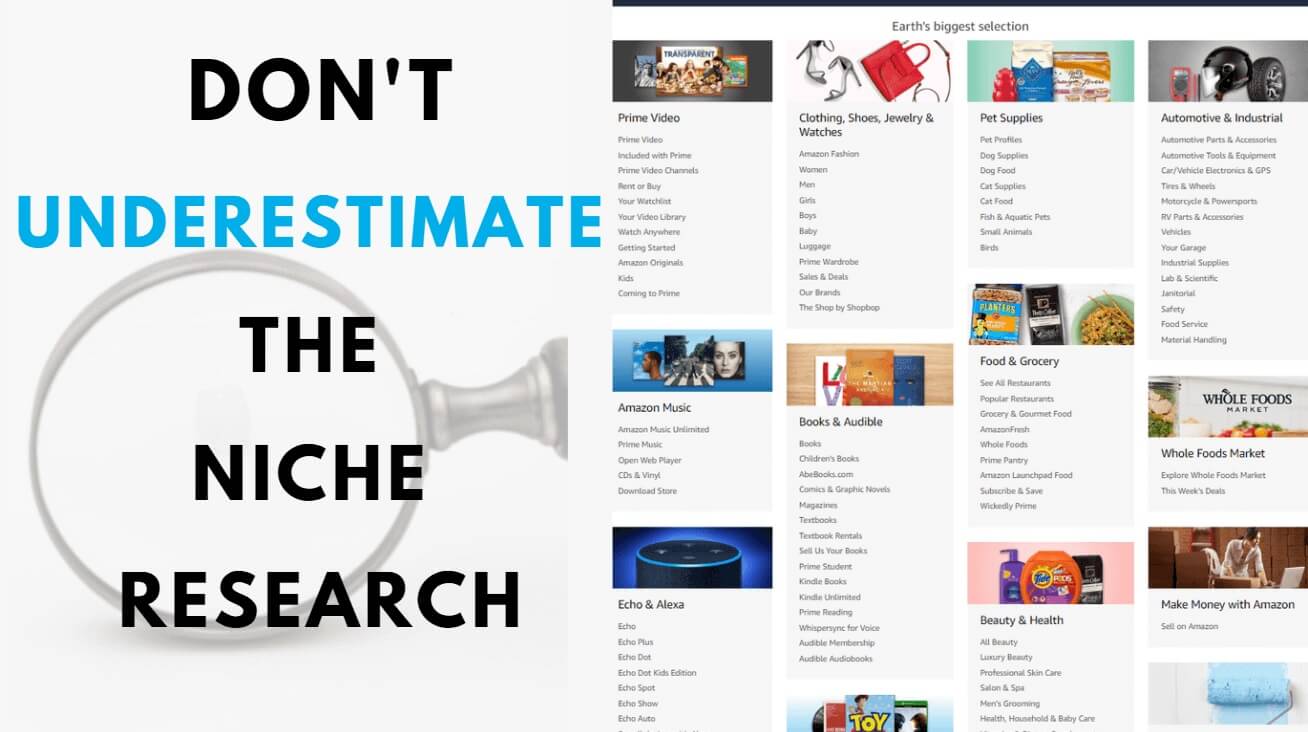 You want to create content about something that you genuinely have an interest in.
Also, you should have some experience.
Once you have your niche (or even micro-niche) you can go ahead and choose the products.
Here are some key points regarding the right product:
One way to find relevant products is to research the market and identify the products or services that are in demand among your target audience.
You can use tools such as Google Trends, Amazon Best Sellers, and social media listening to understand what products or services are currently popular among your target audience.
Another way is to find relevant subcategories within your niche.
For example, if you have a website about gardening, you might want to promote:
Clothes
Mowers
Mulchers
Fertilizers
Seeds and so on
As mentioned above, you want to promote products that you have used or have experience with.
That way you can confidently recommend it to your audience.
This will help you to provide honest and authentic reviews and recommendations to your audience which will increase the trust and credibility of your website and your brand.
Another important point is to check the commission rate.
Meaning you don't want to promote a $4 item where the commission is 2.5%, right?
Also, make sure to check the cookie duration
That means that even if a customer clicks on the link, you will not get the commission if they purchase after a certain period of time.
FYI:
Amazon associate program has only 24 hours long cookies.
With that being said, choose the programs that align with your business model and goals.
How to promote the products effectively?
One effective way to promote affiliate products is through content marketing, where affiliate marketers create and share valuable, relevant, and consistent content that features the affiliate products they are promoting.
This can be done through blog posts, product reviews, or videos that highlight the features and benefits of the affiliate products.
Once you have some traffic you can go ahead and try email marketing.
This is an evergreen technique where you can send targeted emails to your audience that feature specific affiliate products.
Simply ask your audience for their email address in exchange for:
newsletters,
promotional emails,
or some gifts
Another powerful way, how to promote the products is influencer marketing.
Partner up with influencers in your niche who can promote the affiliate products to their own audience.
Note:
Always bear in mind that you should always disclose that you are an affiliate for the products. Have a disclosure that goes, for example:
"Please note, that the following post might contain affiliate links.
That means if you click on them and purchase the product, I will receive an affiliate commission at no extra cost to you."
It is not just ethical but in most cases, it is required by most affiliate programs' terms of service.
Don't focus on one method only. Mixed them up and don't forget to leverage social media as well.
With social media though, you should have followers that are interested in your niche.
If you are a beginner and you have none, you can go to Facebook and find existing groups and follow them. Post interesting stuff, provide some value, and ask questions but do NOT promote anything.
Build your authority – make sure that people start recognizing you and only then you can slowly start to promote.
A better way would be though, to post a few words with a link to your blog post with informational content.
How to target the right audience?
Another thing why affiliate marketing doesn't work for you is the audience. I mean choosing the right audience.
It is essential to understand what your ideal customer is. What are his or her:
needs
interests
problems (potential issues)
pains points, and so on
Start with market research.
Go to Quora, and Reddit, type your core keywords, and see what people ask.
If you have some traffic already, take advantage of your email marketing. You don't have to be salesy all the time.
Ask your audience what are their needs and how you can be helpful to them.
Do a sort of survey to understand your audience.
What is really helpful is creating a "buyer persona".
Meaning putting yourself in your customer's shoes. It is a fictional persona representing your ideal target audience.
It can be even someone you know, someone you know is interested in your content.
He or she represents:
demographic
goals
pains, etc.
Using tools like Google Analytics helps you to understand such a persona.
Once the target audience is understood, create content and promote products that will appeal to them.
Additionally, it is important to segment the audience.
I mean, based on their demographics, interests, behavior, or stage of the funnel, tailor the content and promotion accordingly.
That includes the paid traffic as well. But start with small amounts. For example, have $20 and see how it works out.
It increases the chances of reaching the right audience and converting them into customers.
How to track and measure the results?
This is actually easier than you think.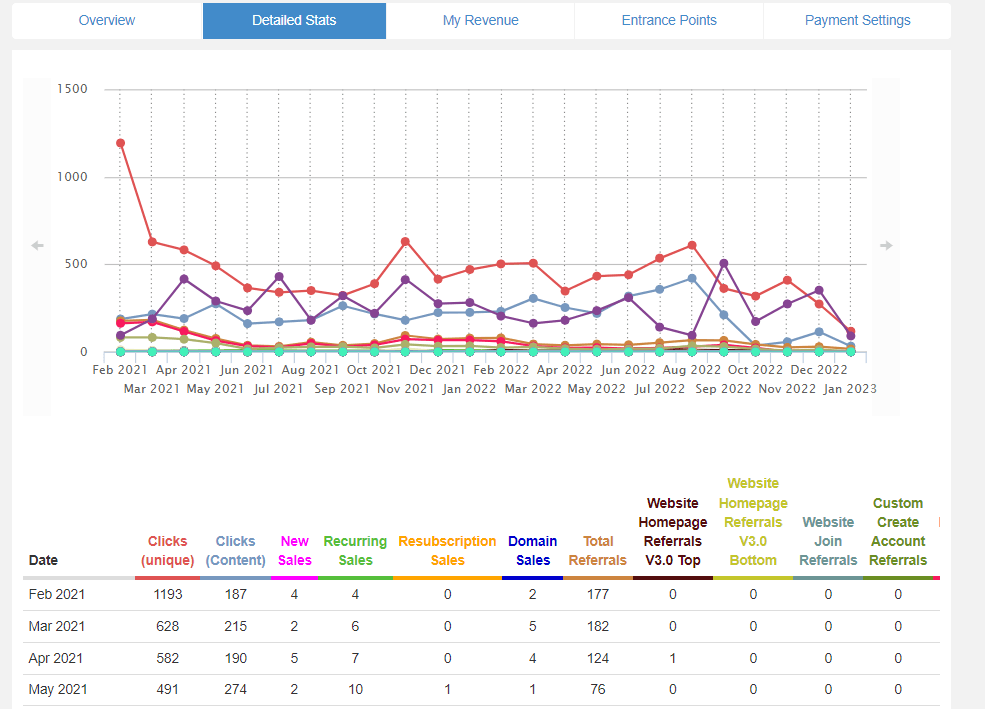 To put it simply, once you are signed up for a specific affiliate program, tracking and measuring the results is quite easy. Sure there are some differences but in principle, they want to make sure that the tracking is easy to understand.
Have a Clear Plan and Proper Tools
Most people fail at affiliate marketing because they won't have a clear plan. They don't have goals and what is also important is to have the proper tools.
That includes a proper education.
I can tell you that it is so difficult to find an educational platform with step-by-step training that is suitable for beginners.
It took me more than a year to find a program that offers thorough training on affiliate marketing.
But I was then able to set the goals, and with such step-by-step training, I had a plan. The training contains exercises as well, or a list of specific actions you should take.
That way you build your own website/business as you learn new stuff.
Besides, with such proper tools, you can automate certain processes, track progress, and gain valuable insights.
It is a continuous process so, you also have to test different approaches, experiment with different tactics, and analyze the results to see what is working and what is not.
It is not a boring job 🙂 and at the same time, you are your own boss.
So my point is, even if affiliate marketing has not worked out for you yet, I you still might have different results once you change the approach.
Will Affiliate Marketing Work For You (This Time?)
Affiliate marketing can be challenging, but with the right approach and proper tools, it is possible to be successful. It won't happen in a few months.
But within a year you can have significant traffic with a good earning potential ($500 – $1,500 per month). People that continue to strive quite often double their income within the 2nd year.
The potential is there, the market has proven that.
To sum it up, the key challenges include:
driving traffic to their website,
creating quality content,
finding and promoting relevant products,
targeting the right audience,
tracking and measuring results, and
implementing effective strategies.
I have mentioned the platform above that teaches all the aspects mentioned here.
Again, please remember that implementing and optimizing strategies as described above takes time and effort.
It is a continuous process.
But with persistence and an analytical approach you will improve your chances of success in this field.
Hopefully, I have explained why affiliate marketing has not worked out for you, yet. Obviously, it is a complex subject so I am sure you have some questions.
Feel free to use the comment section below and I will be happy to answer your questions.
Thank you for reading,
Mike