I got an email with an offer to check out the new ClickBetter product called Smart Profit App. I went ahead and wanted to purchase it.
For some reason, I could not make the transaction. I just could not buy the product and I have tried 3 different cards from 2 different banks (one in Slovakia, the other one in Germany).
So this time I had to rely on other sources and gather the information about this product elsewhere.
Soon after I started doing my research I came to the conclusion that this is the very same product as the already reviewed Smart Cash App. I kept digging to find out whether there are some differences, or maybe they updated the product, so we will take a look at what is Smart Profit App.
As far as I was able to find out the Smart Profit App (SPA) used to be available on ClickBank, but it is not the case anymore. Recently you can purchase the SPA on a similar site called ClickBetter. I have already reviewed one product from ClickBetter called Secret Online Goldmine.
Name: Smart Profit App
Website: www.smartprofitapp.com
Price: Advertised Price $9 + Upsells
Owners: Richard Fisher (identity not confirmed)
Product Overview
This digital product has a pretty hyped-up sales video. They talk about stuff like you are the chosen one and this is an "insane profitable money-making system" and, that this video is for your eyes only.
Unfortunately, The video is not available on YouTube anymore…
Anyways it was available on YouTube so it is probably not that "secret".
Why would anyone share a confidential video with you and yet post it on YouTube?!? It does NOT make any sense.
But regarding the actual product, the SPA is a program that should teach you how to become an Amazon affiliate.
The alleged owner, Robert Fisher – I could not find any information regarding this person to back up his story or identity. Probably made up name.
The Good & the Bad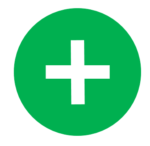 Price $9
Money-Back Guarantee
n/a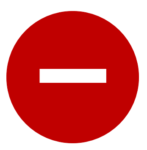 Unrealistic Income Claims
Re-hashed product
Training Outdated
Who is it For?
This is a kind of product promising you to earn lots of money in a short period of time with little effort, but once you purchase it you barely see any results.
They use cheap marketing tricks so newbies may fall into buying these things, quite easily. Internet is still new for many people and owners of products like Smart Profit App can easily take advantage of people who are interested in making money online.
I mean they ask you if you want to make thousands of dollars a week. And you only need to spend 3 minutes a day! Impossible? In reality yes.
But they always promise that they have this "loophole" that guarantees you the profit.
Such statements are just lies. Do not fall for such scams. I do understand it may seem tempting, since it is the internet and we all hear stories, like "that John guy made 1 million dollars in 24 hours. Many owners of digital products may use these examples to mislead you.
It was possible to make a million dollars in less than 24 hours, but whoever made much profit had hustled for almost a year before the actually million came at once. He was able to drive a tremendous amount of traffic and most of the customers already knew that person beforehand.
So it never works as you sit in front of the computer, you make a few clicks and you see a profit within a week. It just never works like that.
Smart Profit App Tools & Training
As I already mentioned this is just re-used product. The members are is identical to the Smart Cash App. The only change is in the name.
They even use the very same ebook called SmartMoneyMethod. This PDF file has 49 pages.
The only update they did was the price. It used to be $37 for the basic course, now you can get it for $9. I guess it is due to a lack of interest already.
Support
Same thing with the support. You can contact them directly via email. Of course, the email matches the product name: support@smartprofitapp.co.
But other than that is the same thing.
Smart Profit App Price Structure
You can get the basic course for $9. I had some trouble while purchasing the product. My bank declines the transaction. That was the statement I got when I filled out the credit card information. So I did not purchase the product at first, but I saw in my bank account that the payment actually took place, although it was on hold. So just be careful with these products.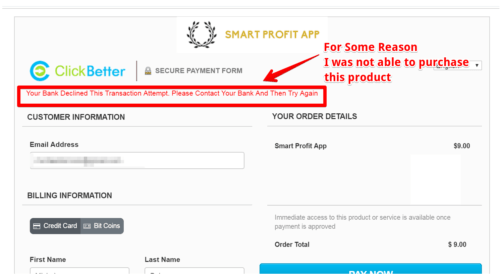 Besides the basic price, which is really cheap there are 3 upsells.
And now it is getting interesting – but only for the owner of the SPA.
Upsell called Smart Profit App 2.0 – Price $197
Upsell is called Smart Proft Pro – the cost is $177
Upsell is Profit Social for $97
See, you can end up paying $471!
No wonder that they offer a $375 commission to any affiliate who would partner up with these guys behind the SPA.
My Final Opinion of Smart Profit App
First of all, to me it is ridiculous, to take the old product, change slightly the name, change the retail store (from ClickBank to ClickBetter) and sell it as a new digital product. The training inside is the same as with the "original" product which is the Smart Cash App.
From the owner's view, this might be called a passive income, right?
He did basically nothing, just put a new cover on the old product and sell it. It is shame, especially that the training is outdated and delivers no value to newbies.
But it is not the passive income in my opinion which is sustainable.
Is There a Better Alternative?
I know that you have been searching for some legit platform where you can really learn how this internet marketing thing works.
It is not easy to find something that actually works.
I was in this position in November 2016 – then it took me another year to find out one particular platform where I have learned how to build a website, how to drive free traffic, and eventually how to monetize it.
And let me tell you something that most of these gurus do not reveal:
Success online (and also in the offline world) requires dedication and hard work along with proper education.
If you know somebody who tries to find a way how to get rich quickly, you can bet that he will never succeed unless he changes his approach.
Smart Profit App at a Glance…
Name: Smart Profit App
Website: www.smartprofitapp.com
Price: Advertised Price $9 + Upsells
Owners: Richard Fisher (identity not confirmed)
Overall Rank:

VERDICT:
I do not recommend this product at all. Why would anyone want to buy an old product with outdated information? It is not easy to keep up with progress these days I understand that. I also understand that the owners maybe wanted to sell an updated program.
They could have put into it more effort. Or maybe it is not their intention and that means they are not honest internet marketers and the only purpose is to take advantage of people who really want to know what does it take to build a sustainable online business.
With all the digital products I have reviewed I know that it is not easy to find a legit online platform that actually teaches you updated stuff regarding internet marketing.
I am glad that in November of 2017 I have found Wealthy Affiliate. I mean was not convinced at first either, but with time I came to the conclusion that I am going to stay a premium member of Wealthy affiliate for some time.
They have taught me already lots of stuff, also the reason why you here, is the result of the training they offer.
If you have any sort of questions regarding internet marketing, let me know.
How to Get Started with Affiliate Marketing Business?
I have been a member of Wealthy Affiliate since late 2017 without a prior marketing experience.
Beginning of 2018 I have learned how to build a website that drives traffic and makes sales.
Since the summer of 2019, I am a full-time internet marketer and I work from anywhere I want, whenever I want.
Training within Wealthy Affiliate teaches how to generate a consistent income in the long run.