I am here to reveal to you the truth about digital products;
This time we are going to review the Warriorplus product called ViralMark.
ViralMark was launched at the end of August 2021, and it promises you to get "billions of traffic into your link"…
Well, let's find out how it really works and what is the earning potential here.
I will do my best to keep this review brief but concise.
Once there are some red flags, it is obvious that I can't recommend the product.
(What would be the point – I am sure you are here to learn about legit ways how to make consistent income online)
Let's get right into it.
Disclaimer
Please note, I am not a member or an affiliate of the ViralMark. This review is based on research and information available online in the public domain.
Any recommendations and conclusions are only opinions and may not apply to all persons or situations.
Quick Overview
Name: ViralMark Review
Website: www.grabviralmark.com/live
Price to Join: $8.99 + Upsells
Recommended: No
ViralMark Summary
ViralMark is a WarriorPlus product launched in August 2021 by Rudy Rudra.
This tool promises you to get free unlimited buyers traffic in less than half a minute.
Based on that you should be able to earn money on autopilot without any effort.
The problem with ViralMark is that this tool only spams people.
In other words, it can automate certain functions on Youtube and Twitter.
For example:
the Following on Twitter,
auto reTweet, and
automate activities on YouTube (commenting, replying…).
Twitter can easily recognize such activities and eventually will ban the account.
Besides, the odds that the offers sent by ViralMark will convert in sales are slim to none.
That's why I don't recommend ViralMark.
Generally speaking, any automation tool is a sham, and don't waste your time with such tools.
It requires some effort and certain skills to make a consistent income online.
With proper tools, it is possible to make 4 figures per month, within a year.
Here is a link with more information.
Sign up for Free and I will guide you through the platform.
No Credit Card Needed – Just your email.
What is ViralMark Review?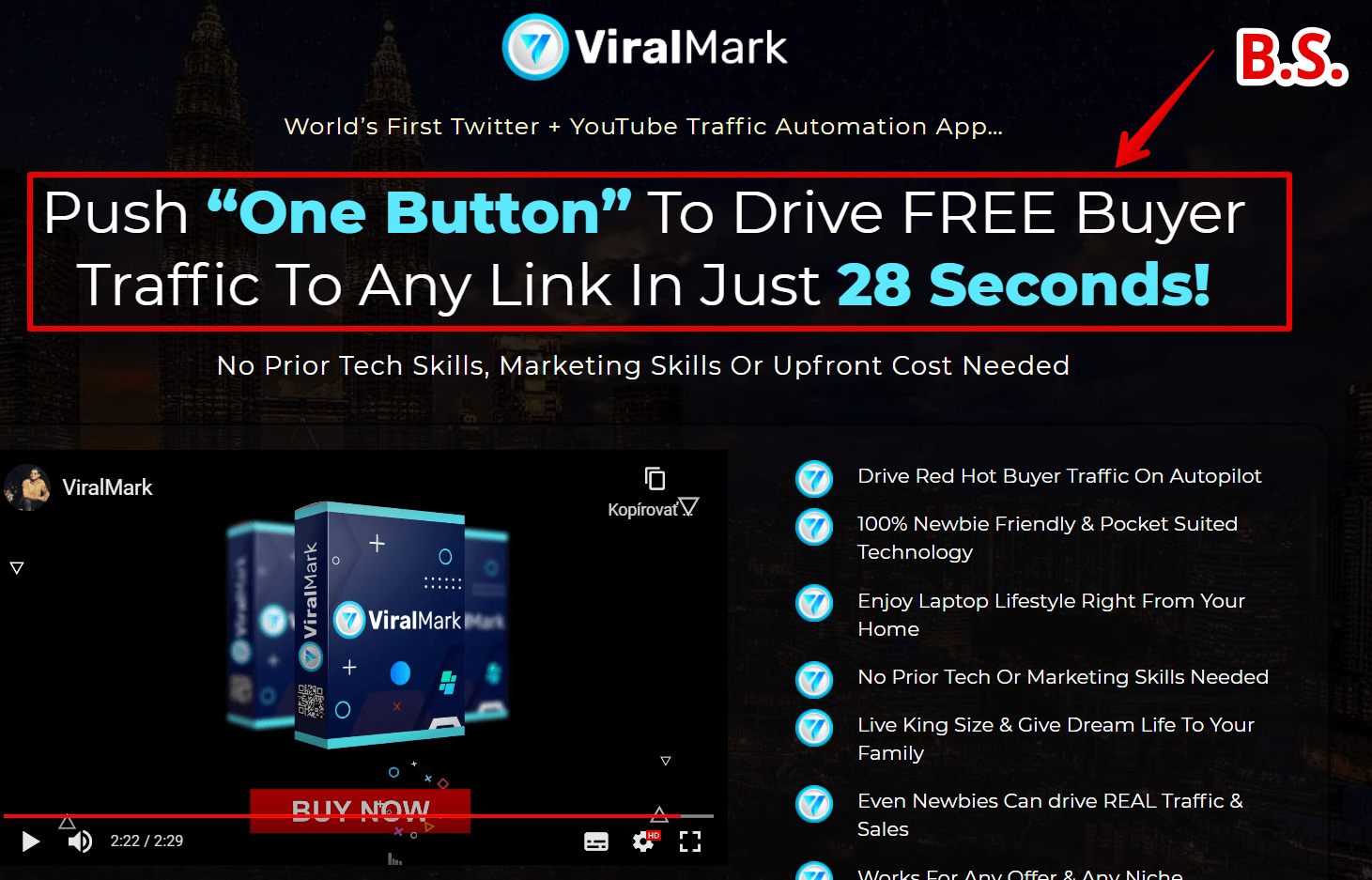 ViralMark is supposed to be the World's first Twitter and YouTube traffic automation app that derived unlimited, free targeted traffic.
And all that just in 28 seconds!
Besides, you don't need to:
have any domain
have any hosting
crete any content
Well, right off the bat let me tell you that this statement is nonsense.
ViralMark is just one of many WarriorPlus products that use the same template, same marketing techniques, but provides no value.
Founder of ViralMark Review
Rudy Rudra is the founder of Viralmark.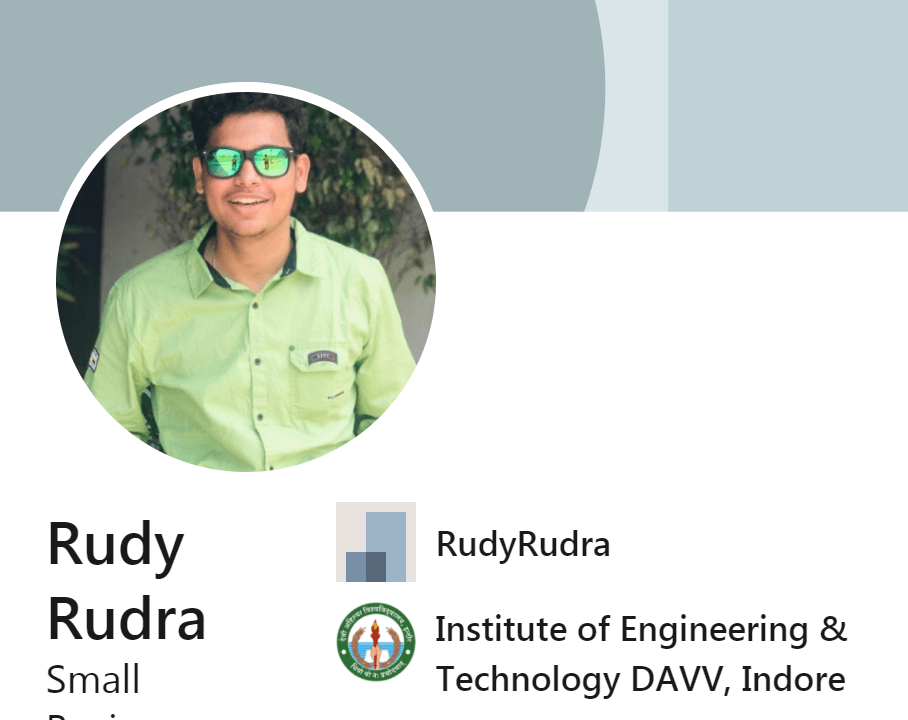 He is from India and has been an affiliate marketer since 2016.
I have checked his YouTube profile and found that there are only 3 videos uploaded in the last 2 years.
Not very active on YouTube.
He also has his own website.
It seems that he is not very active with the website either.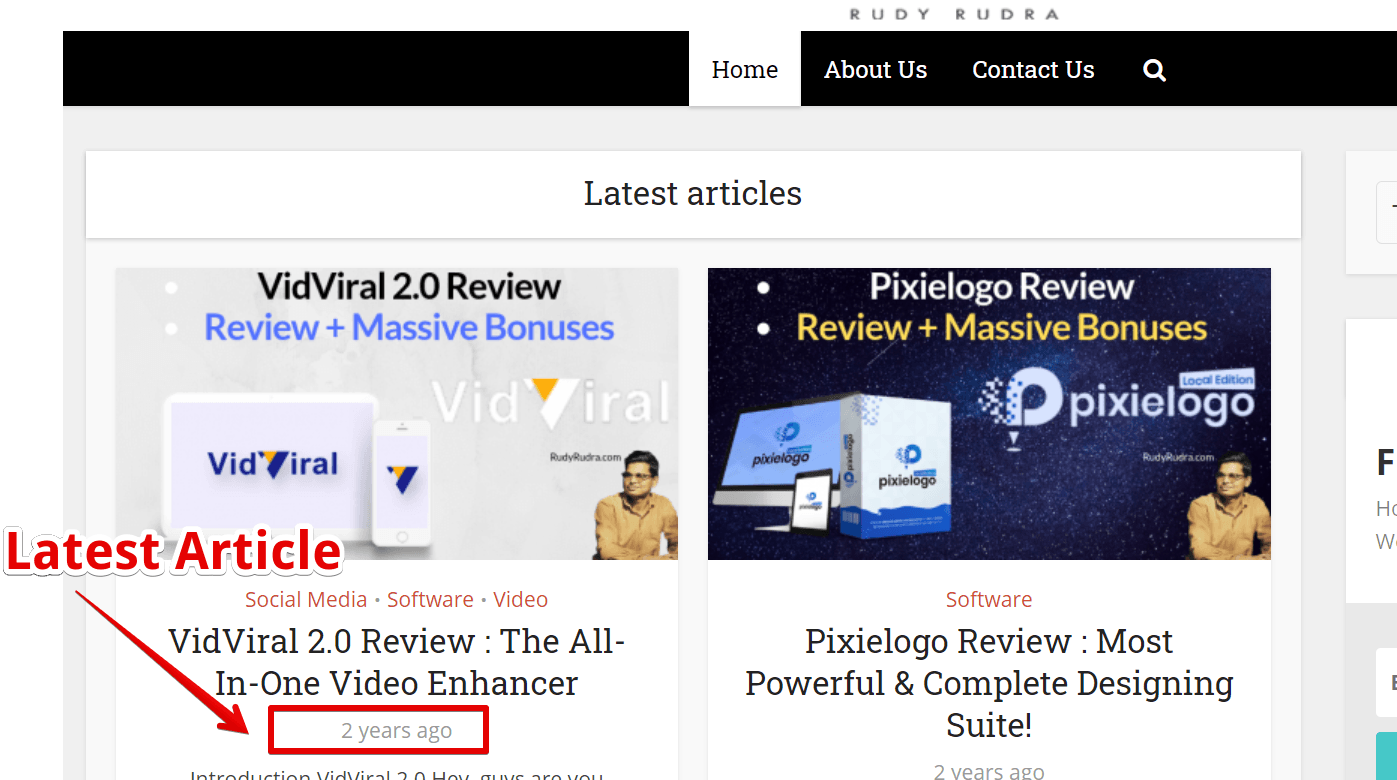 The last article is 2 years old.
Also, the domain authority is low.
His Facebook profile is locked, and only his friends can see what he shares on his profile.
I find this strange, especially when it comes to a professional internet marketer.
But by all means, nothing wrong with that. He wants to protect his privacy.
It seems that Rudy focuses on creating products on the WarriorPlus site. He has created 6 products since April 2021.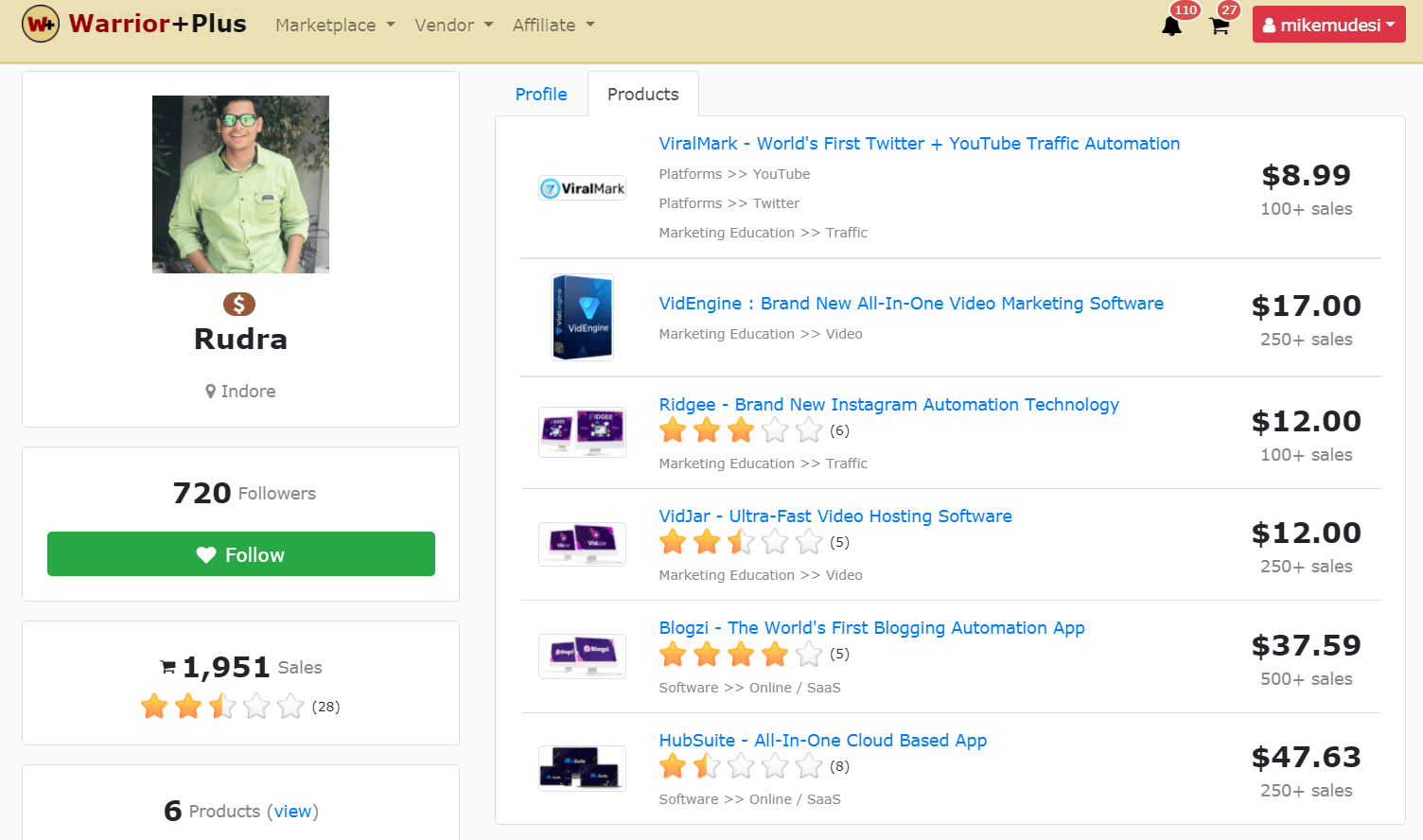 What is wrong with the previous courses?
Why does Rudy have to keep creating new products on a regular basis?
(To be perfectly clear they all are pretty much the same, just with a new name and different colors).
The answer is, to get new people to buy the product that is re-used over and over again.
Who is it for?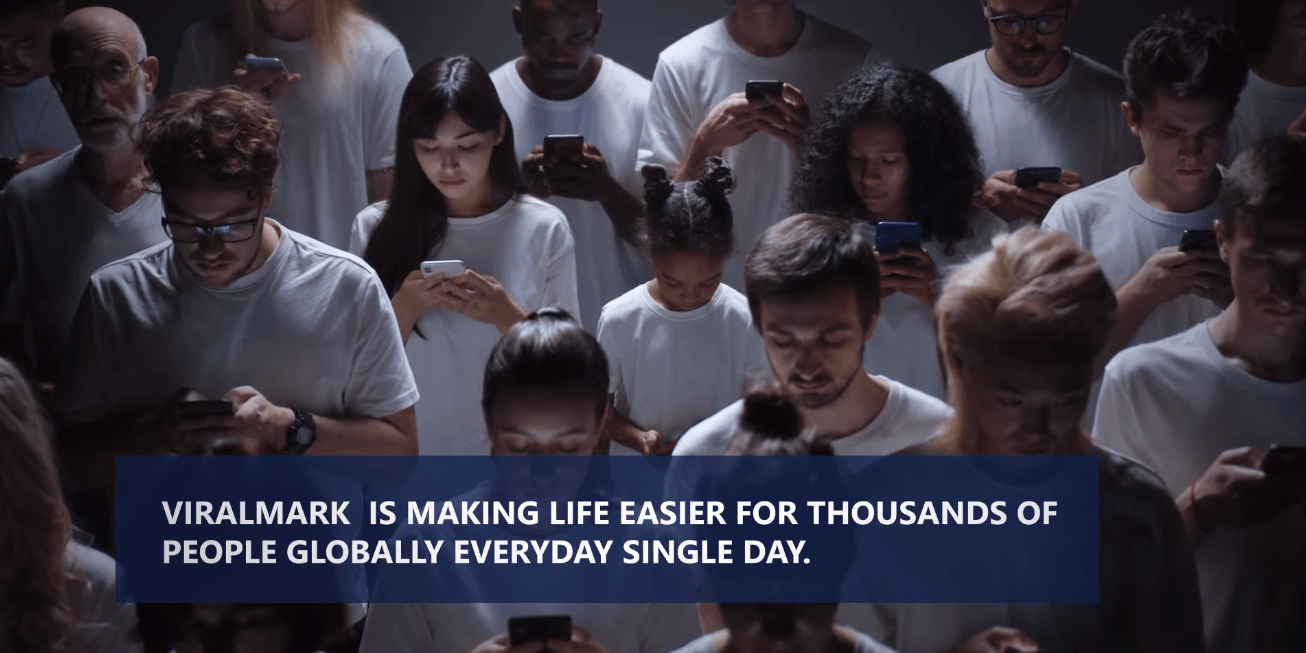 This is intended for beginners. And it makes sense.
Not that it will help newbies to make money online. Not at all.
But people who are just curious about the ways how to make money on the internet are easy targets for scammers.
It's OK. We all have been there.
Just would like to tell you that there is not such a thing as an automated system generating money on autopilot.
Such statements are just nonsense.
It requires some skills, time, and effort. Besides it involves also a lot of trial and error.
With certain educational platforms, it is easier to achieve full-time income and there are people making $4,000 a month, within 12 months.
With that being said, I won't recommend the ViralMark to anyone.
How does it work?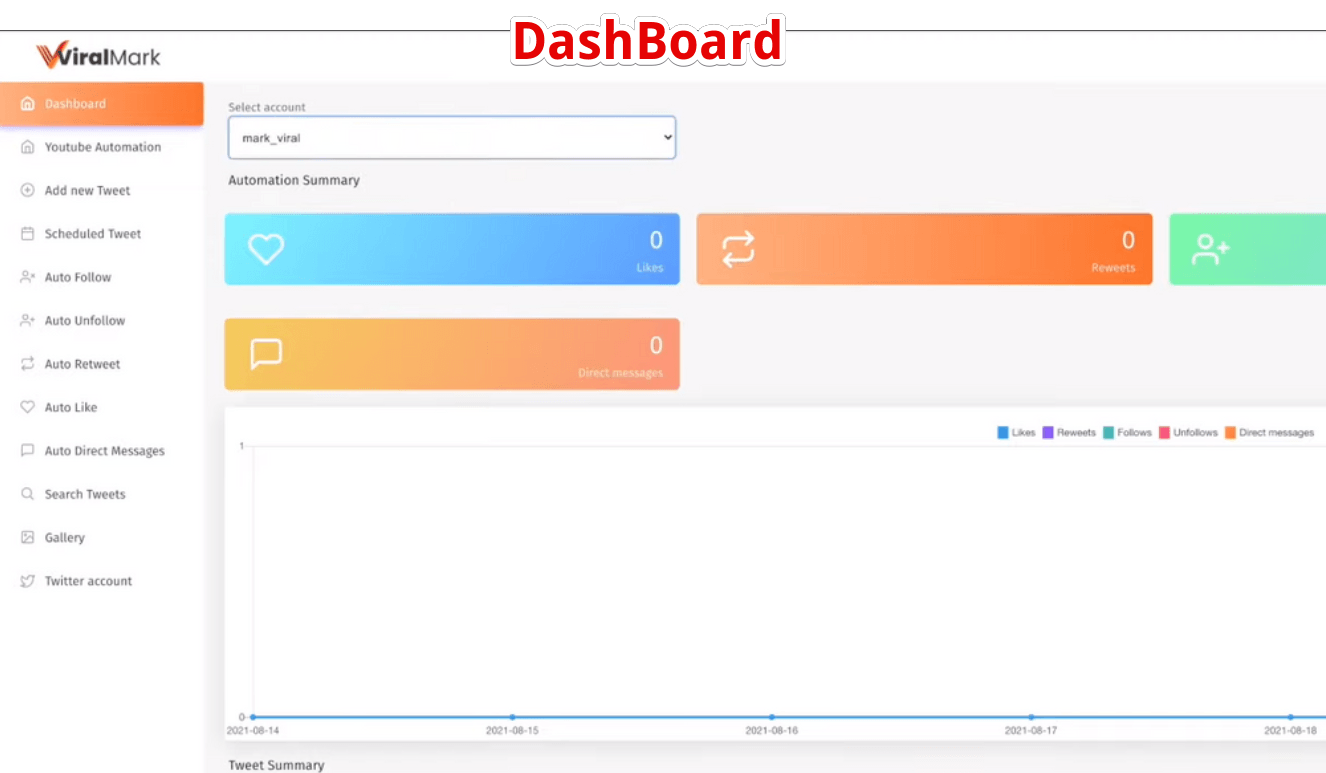 As already mentioned, this tool should automate the activities one does on YouTube and Twitter. Now Both platforms don't like anything related to automation, since it is considered spammy and it is blocked right away.
This is the main reason, why I don't recommend using it.
You have probably received a strange message on your Facebook or Twitter from someone you don't know.
Would you click on the link and purchase the service or product?
I doubt it.
So in the ViralMark case, you are the one who spams other people's social media account.
I am sure you realize that this can't bring any revenue.
It has no value for the end customer whatsoever.
What is the Price?
As usual with these WarriorPlus products, the front-end price is pretty good.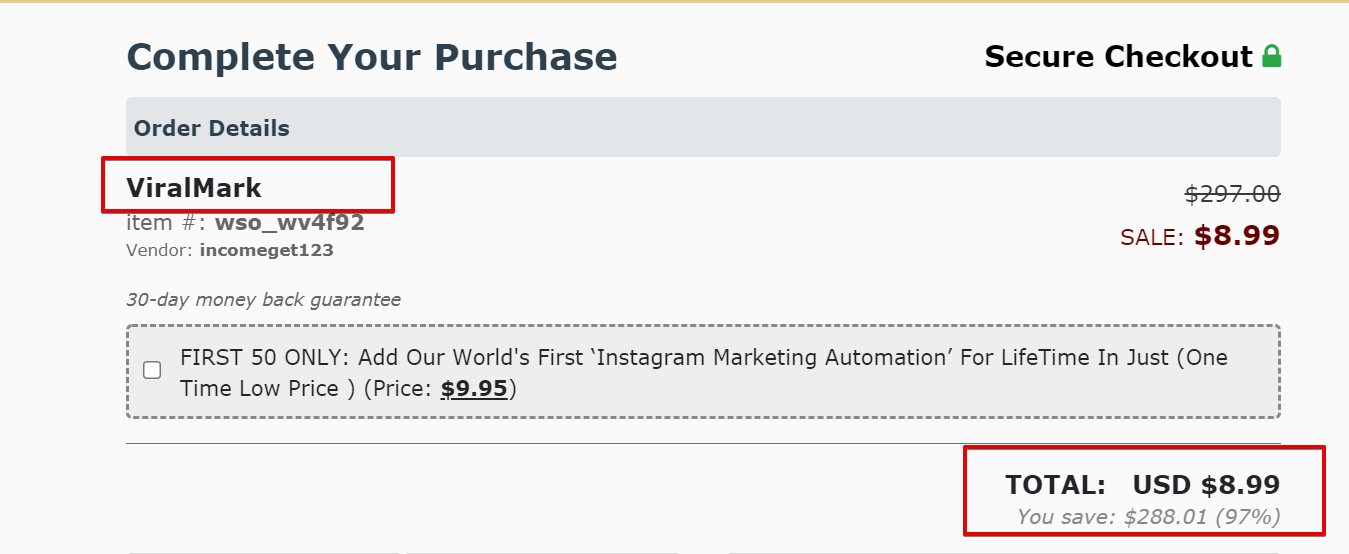 But the real "magic" happens after you check out.
Meaning then you have to deal with the upsells. You can either "upgrade" or skip the offer.
the thing is that the skip button is not that visible, so be careful when going through the upsells.
(But I hope you have not purchased this product).
Briefly, here is the upsell structure, or also called One Time Offer (OTO)
Fake Testimonials
Unfortunately, it is quite common, that products like ViralMark use fake testimonials.
Obviously, this is a red flag and it just underlines the fact, that this product is not worth trying.
Let's check the 2nd photo:
and let's google the image.
Here is the result:
There are several websites using the image.
One of the articles goes:
"FACE OFF Genius AI creates eerily lifelike human faces – but none of these people actually exist"
Obviously, this is not Mark Willam as stated on the ViralMark sales page.
What I like about ViralMark

30 Days Money Back Guarantee
What I don't like
Unrealistic Income Claims
Misleading Sales Page
Too Many Upsells
Conclusion
ViralMark is just another WarriorPlus product that barely works.
The main purpose of this product is to lure newbies into purchasing it and then charge them more on Upsells.
There is no real value for customers. This thing won't be working at all.
Please stay away from ViralMark, It is not even worth trying.
Below there is a link with information about what it takes to have a real consistent income online.
In case you have questions, please let me know.
Also, if you have experience with misleading products just like ViralMark, share it with us below.
It will help others to stay away from scams.
Thank you for reading
Mike
How to Get Started with Affiliate Marketing Business?
I have been a member of Wealthy Affiliate since late 2017 without a prior marketing experience.
Beginning of 2018 I have learned how to build a website that drives traffic and makes sales.
Since the summer of 2019, I am a full-time internet marketer and I work from anywhere I want, whenever I want.
Training within Wealthy Affiliate teaches how to generate a consistent income in the long run.