Are you tired of paying for ads to drive traffic to your blog or website?
Let me tell you about a better way to increase your traffic without spending a fortune.
It's called Stupid Simple SEO.
In this review, I'll explain how Stupid Simple SEO teaches you to leverage SEO strategies to boost your website's visibility and attract organic traffic.
You'll discover exactly what this platform has to offer and how you can apply their teachings to your own website.
Jump to:
What Is Stupid Simple SEO?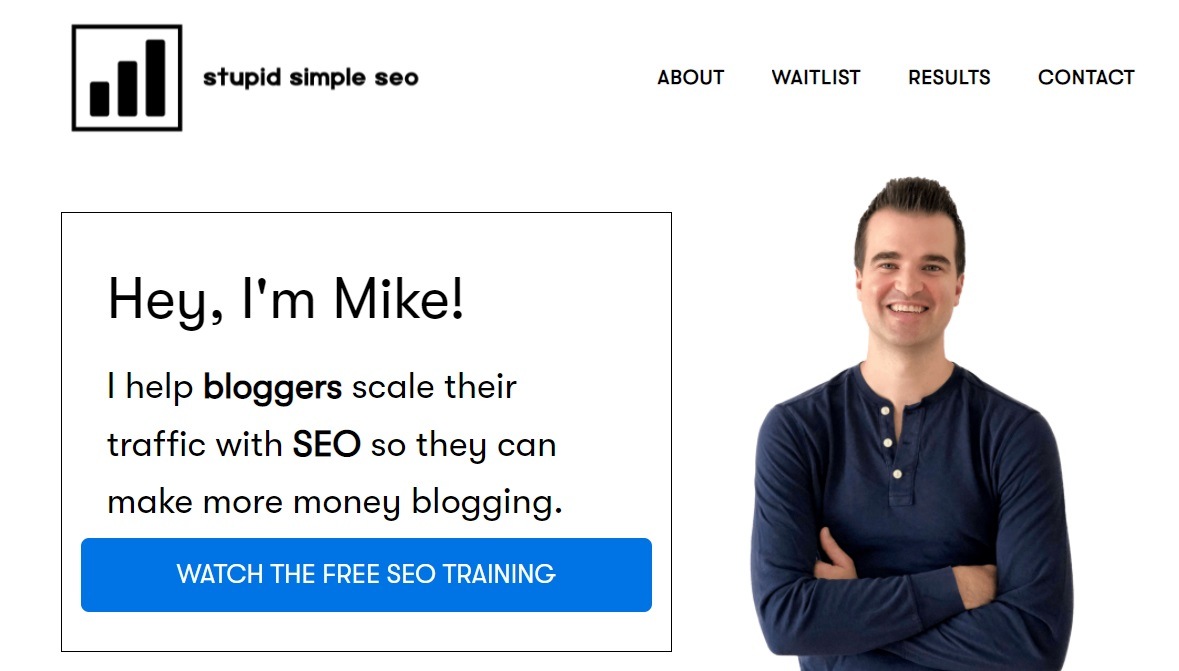 To put it very simply, the course teaches how you can significantly improve traffic to your blog, so you can raise revenue with affiliate marketing, and how to sign up for Mediavine and make money from displaying ads.
As the name of the course suggests, you are going to improve traffic by focusing on SEO.
The training consists of more than 50 lessons, so it is quite comprehensive.
It may take some time to finish the course, so don't expect to see results next week.
What is Mediavine?
Mediavine is full-service ad management that probably pays the most (10x more than Google Adsense).
To give you an idea, once you reach the threshold, which is 50,000 sessions per month you can expect easily $1,000 per month as additional passive income.
BTW, What is SEO?
I know you may already know what SEO is, but let's just briefly recap.
SEO stands for Search Engine Optimization.
That means that any article or blog post on a website should be optimized for readers and audiences… so people will not bounce off the article in the third second.
Why they might leave the post/article?
There are many reasons:
The page is loading too slowly
Text is hard to read (big chunks of text, with no paragraphs, no images…)
Clickbait – meaning it is not relevant to the keyword you searched for
These are all signs of an un-optimized page or post.
Now let's take a look at it from another angle:
What would you rather read?
I know that some people will rather read the newspaper… but imagine you have never read any of it. And you see on the table magazine and newspapers.
Which one do you pick?
The magazine – it has pictures, more paragraphs, more headings – it is somehow more attractive.
And that is how the article should be optimized as well.
A new blogger must follow certain rules in order to have the article attractive and optimized.
If so it can get to the 1st page of Google.
That is SEO optimized.
I know you have read that the article (post or page) must be optimized for Google. But first of all, you create content for people.
Google sees that people read certain articles, and stay there longer.
Based on that and on thousands of other factors decides which text is SEO optimized; in other words, which one deserves to be on the 1st page.
You have noticed that Google uses thousands of factors, and SEO is scientific guesswork.
That means that:
There are certain things you can affect
Others you can guess or estimate (it requires some tweaking and adjustment, down the road)
And there are things that are out of each
Google's algorithm has evolved from a basic one to a pretty sophisticated one.
As an example:
In the past, it was enough to use a keyword 100 times in your content, and the post ranks #1.
Or (a bit more "sophisticated" technique) you may have used the keyword (again) 100 times inside the article but this time you would change the color of the text to the same as the background.
So it is not visible to the reader, but at the same time, Google assessed the article as valuable in regard to that specific keyword.
There were many techniques that trick the algorithm.
It is called Black Hat SEO.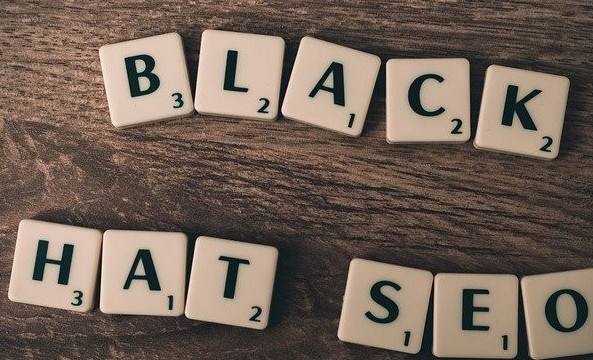 Today it is not the case.
Today a blogger needs to apply a certain style, follow certain rules and avoid certain techniques.
Therefore if you want to have your blog SEO optimized, you probably want to invest a few bucks in some kind, of course, training.
Just go to Google, type any Keyword in the Google search bar, and go check the 1st 10 results. These are all (in most cases) very nicely written and structured articles, by people who know SEO.
But I digress; let's get back to the SSS.
Who Is Behind Stupid Simple SEO?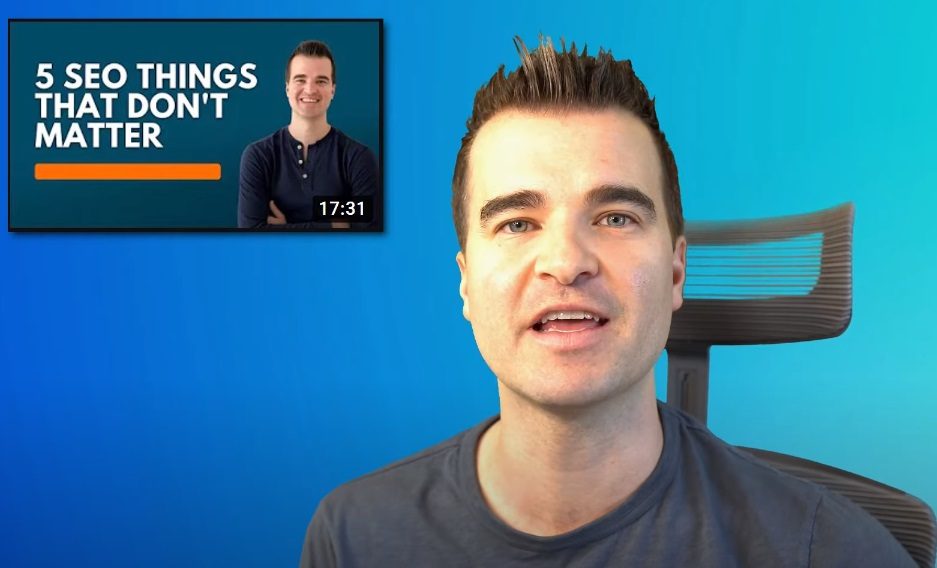 Mike Pearson and it is obvious from his website.
I don't know how many courses you have checked before, but you may have noticed that not all platforms reveal who is the founder, or who created the course.
A side note:
If there is no clear information about who the owner of a specific platform is, be careful.
You might stumble upon a scammy website, or at least a very misleading one.
So Who Is Mike Pearson?
Mike is a well-experienced internet marketer with many niche websites, that generate consistent income.
Just with the Amazon Affiliate program, he made more than $200,000.
It was back in 2021 (I believe) when he sold one of his websites for multiple 6 figures, so he definitely knows what he does.
With such knowledge and experience, he decided to create his own course that focuses on SEO.
Who Is Stupid Simple SEO For?
As the name suggests, this is for people who want to learn basic SEO principles, how to apply them, and eventually how to rank well in Google and other search engines such as well (Yahoo, Bing, DuckDuckGo, and others).
In other words, it is training for people with smaller blogs or those interested in making money blogging.
How Does Stupid Simple SEO Work?
The entire training is based on 3 main pillars:
Niche
Keyword Research
Content creation
Let's break it down.
Niche
Or also expertise.
In most cases, people that are passionate about some specific topic, have expertise. And that is a huge potential how to bring value to other people that are interested in the same topic.
So if you are passionate about something – that is your niche. Your audience is people that want to learn more within the niche.
To reach the audience, you create a website around this topic, and with the techniques Mike's teaching, you can have thousands of visitors within 6 months.
I know that many of us don't really know what that passion is.
Ask yourself:
Am I interested in something?
Cars?
Coffee?
Mattress?
Home-made beers?
Great, do research, and based on the knowledge you acquire, create a website. You will certainly attract people that are not that educated in the specific area of interest.
Keyword Research
Keyword research is the most important thing when it comes to SEO.
You know that people put specific phrases in Google to find the answers.
So the purpose of Keyword research is to find a specific phrase that is widely used (within your niche) and at the same time, there are not so many websites that already have articles around the phrases.
Mike's explaining what are the mistakes people do when doing keyword research and he gives you practical tips.
One of the tips is to analyze the competition to check what they do, and what keywords they use.
Based on your domain authority, he also shows if it makes sense to go after a certain keyword.
If there is too much competition, it doesn't make sense to compete with big guys.
Creating Content
Content strategy is important.
You want to write content that people like; it must be engaging content.
As mentioned already, the blog must be nice and readable. You don't want to have a big chunk of text in your post.
The thing is that a lot of viewers these days read blogs on mobile phones.
So whereas the content might be readable on a desktop, it is that clear once you read it on a mobile phone.
How Long Is Stupid Simple SEO Training?
It is more than 10 hours of training. but you want to apply the training in real life, so the implementation, it will take longer.
What else is inside the Stupid Simple SEO?
It teaches other things relating to Affiliate marketing and how to optimize Mediavine ads.
Just briefly:
How to add an affiliate link
How to write a guest post
How to get a link to your blog
There is also a monthly Q&A session where you have direct contact with Mike.
On top of it private Facebook group with more than 2,500 members.
So it is great to have support and Mike really tries to be reachable, so students get their answers pretty fast.
How Much Does Stupid Simple SEO Cost?
It is a $479 one-time payment.
Or you can decide to split the payment over 4 months if it is convenient for you.
It is not so bad, don't you think?
Is Stupid Simple SEO Legit?
It is definitely a legitimate training Mike has to offer (not me, but the other Mike, who found the SSS, right? 🙂 ).
OK seriously;
He shows that SEO is not that difficult so anyone can apply it in order to rank well with your blog.
But at the same time, I know there is better training, that actually teaches the same but I go much deeper.
And I am probably biased, since the platform where I am a member since e2017 has been around for more than 15 years.
It makes sense that one-man training can't really compete with a bigger platform.
But I don't mean to downplay Mike's course.
How about a deal:
You can go and check the platform I recommend for free and then you decide which one to purchase.
Stupid Simple SEO Pros

1) You own your own blog
You have your own blog or website that is just yours, meaning it is not a subdomain and you can do whatever you want.
2) Free Traffic
Well, almost free traffic.
The truth is that you learn how to get organic traffic to your website without spending a dime on ads.
At the same time, you have to invest your time and energy to get results.
There are different opinions about which method is better.
Here is the thing:
Paid traffic – A budget needed – Fast result (but if not done correctly it may resemble gambling)
Free traffic – No budget needed – Slow results, which is quite reliable in the long run.
3) Great source of income in the long term.
If determined and patient enough this is a great source of your income. Think of it as digital real estate.
Your blog won't go anywhere.
So once you have your blog established you can find a way how to monetize it.
This actually brings us to the Cons…
(You know all courses have their pros and cons, even my absolute favorite one).
Stupid Simple SEO Cons
1) It takes time to see results
SEO takes time. It can be even a year. Imagine creating content for 12 months and not seeing any significant results.
That can easily happen.
So if you are not passionate about a specific topic, you would probably burn out eventually.
If you are not sure what you are passionate about and you want to really make money blogging, make sure to spend even a week researching the niche.
2) Training not deep enough
And I say that only because I know other platforms teaching SEO. So I can compare both courses.
That probably makes me biased, but I can't help myself.
Once you drive BMW 5 series, you don't want to drive Ford Mondeo (or Fusion in the USA).
Conclusion
Would you purchase the Stupid Simple SEO?
Or do you think it is too expensive?
Well, if you step back and look around every platform, a valuable course is pricy.
Nothing that has value is for free.
Well, there are platforms that offer a free trial, but many of them ask for your credit card anyways.
I know about one where you can sign up just with your email and test it out on your own.
You can then compare it with other platforms and decide which one suits you the best.
Should you have questions or concerns, please use the comment section below.
I will be more than happy to provide you with feedback.
Thank You For Reading,
Mike.
Stupid Simple SEO FAQs
Let's go over some frequently asked questions.
1) Is there a money-back guarantee?
Yes, it is.
There is a 30-day money-back guarantee. It is not no-questions-asked, though.
You have to provide some evidence that you have taken certain steps inside the course.
2) How long until I see results?
The truth is that it may take some time to see results, and depending on the niche, it can take 5 months or even 10 months.
This is probably the most difficult part that people jump on the train thinking that they will have a full-time income in 3 months.
It does not work like that and no training in an SEO strategy can speed the process up.
Therefore you can't rely on blogging as your only source of income. At least not for the first 6 months.
3) Are there any Upsells?
Not really.
The truth is that you have to pay for the hosting which is only about $20 per year.
Also, there is an additional fee for a tool called Ahrefs.
During the course, you wouldn't need to get a 7-day trial to get access to the keyword research tool
But it cost only $7, so again not a big deal.
Just make sure to cancel your subscription within the 7 days period, since you will be charged for an entire month. That is about $90 per month ( depending on the Ahrefs plan).
4) Can I Learn SEO on My Own?
In theory yes.
A lot of material is available for free, on YouTube on different websites, but it can take much longer since you don't get step-by-step training.
Therefore it is recommended to invest in some SEO courses, so you don't waste your time.