We are going to review another product that is available at ClickBank.
As for the beginning of November 2019, I double-check the product's availability and I just found out that Silk Road Effect is not available on ClickBank anymore. I got in contact with ClickBank representatives and I was told, it was removed most probably due to the high refund rates.
Nevertheless, this product is still available on ClickBetter. The product itself did not change though.
The review continues here;
This one is called Silk Road Effect. I must admit, the name of the product caught my attention. That is why I decided to do the Silk Road Effect Review.
The Silk Road used to be a trade route between the west and east.
In fact, the sales video of the Silk Road Effect also does mention the trade, which is significant in these days as well. Most of the products are manufactured in China or far east countries and they are being sold in Europe or North America. So we will be looking at whether this product will help you to get into this business, and most importantly if you can make a profit.
The product is no longer available!
Name: Silk Road Effect
Website: www.silkroadeffect.com
Price: Advertised Price $9 + Upsells up to $394 ($294 with downsell)
Owners: Steve Jenkins (not confirmed
You can read it on, to learn about the possible red flags that are common within these scammy products.
Product Overview
This product basically should help you to set up an online store and get in contact with wholesales in China.
The guy in the sales video talks about how he can show you the product for $5 and how you can sell it for $100. Oh, and of course, he makes sure to use the word "secret". That always gets attention.
This promise is better though – he can show you how to sell something for $100 and you did not pay a single cent for it. Apparently, you can do that multiple times with several items.
Well, to me it almost sounds like you gotta steal something, right? But I believe that is not the case and they assure you that it is 100% legal. Nevertheless, such promises right at the beginning are indicators that something is not right.
So not sure if you already have seen the sale video, but the use this (I would say a cheap) technique how to hook you in.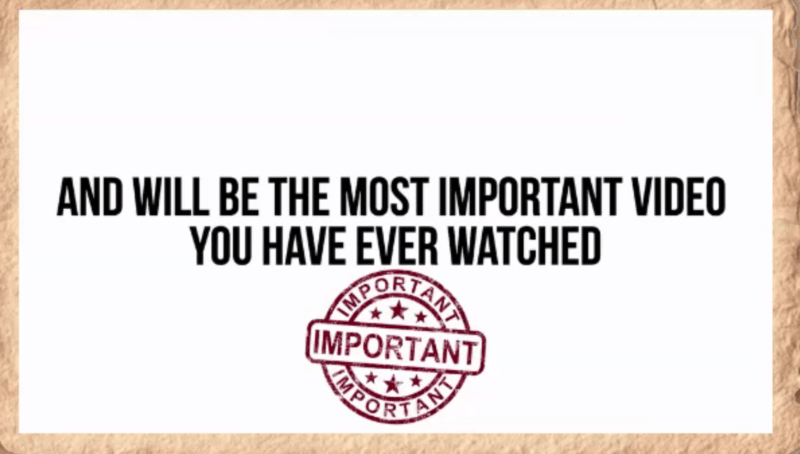 What I want to mention as well is this funny claim that apparently: "This information is highly sensitive and has been held back from you for hundreds of centuries by the western world".
OK, we will be serious now and will be checking whether there is something to it, despite the unrealistic claims.
Silk Road Effect, should be an online training that teaches you how to make money with e-commerce.
The Good & the Bad
Money-Back Guarantee
Low Price
N/A
Unrealistic Earnings Claims
Upsells
False scarcity (that 50 spots are available only – All ClickBank products are available for everybody as well as ClickBetter products)
Menu inside the platform does not work
Who is it For?
Like many similar ClickBank ClickBetter products, even this one is supposed to be perfect for total beginners.
Well, that is the truth in my opinion. Because a person who already has been involved a bit in internet marketing knows that this product will not make $34,000 a month for you. It just does not happen that fast.
So please if you think you can make this kind of money within a few weeks, you better forget it right now. Am I saying that is it not possible to generate such income?
No, It is possible. But you have to be patient and you have to work hard to get there. And by hard I don't mean 16 hours a day.
If you have a regular 9-5, and you are able to find 2-3 hours a day to work on your online business, there are pretty good chances that in a year you can quit that 9-5 and fully concentrate on this online business. Within the next year, you can get to the point when you earn over $3,000 a month, easily.
Just a screenshot from the online educational platform I am a member of.

But let's get back to the Silk Road Effect.
They go on with the sales pitch and they even try to convince you that the Get Rich Quick scheme really works and you can make easy money, while you sleep.
I am sure you don't buy it, do you? If you want to elaborate a bit on the get quick rich scheme, let me know in the comment section below.
Silk Road Effect Tools & Training
Once you are inside the platform there is a welcome video waiting for you.
At the bottom you have access to the upsells as I describe in the section below.
If you scroll down, you will have the section where you can check the PDF file where you can read a general description of e-commerce. Also, you can download 10 videos, these are again just general stuff regarding the mentioned e-commerce.
Nothing that you would go to apply right away and be able to generate income.
What I did not get are these tabs – if I want to click on them (no matter which one) it does not go anywhere, only at the beginning of this welcome page.
Support
It looks like there is support. At the very bottom of the page, you find an email address you can use in case you need to contact them.

One note: If you by any chance purchased the product and you want your money back, do not contact the providers of the Silk Road Effect. Go rather directly to ClickBetter support and they will have no questions regarding the money-back guarantee.
Silk Road Effect Price Structure
If you are about to sign up for the product you are going to pay via the ClickBetter site, which is actually good.
You have the 60 days money-back guarantee.
You pay for the product $9, which is a great price.
But considering such an earning potential, do you think that somebody would sell such a "jackpot" for 9 bucks only? Well, there are some upsells as well.
1st Upsell is called Silk Road Deluxe and the cost is $197. It should give you a much larger earning potential of up to $5,000. To this one, there is a downsell, so you can end up paying $97
2nd Upsell is Marco Polo Secret. Again this is supposed to give you 7-digit earning potential in 30 days. The cost is $197.
It is not explained what exactly you are buying. I would assume you only give money to the owners, so they can show off the balance they have in their bank account.
My Final Opinion of the Silk Road Effect
To me, it is funny that they say that you can make like $34,000 a month while you sleep, with no hard work to be done, etc. But on the other hand, they do not reveal to you what needs to be done in order to have such income. Especially with an e-commerce type of business.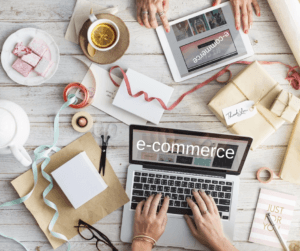 You have to find suppliers, you have to ship the products, (you have to store it somewhere, at least sometimes) you have to deal with the customer if something goes wrong, not to mention the initial investment you need in order to start out.
If you like this kind of business and you are enthusiastic about it, good for you. We all should be doing what we like. And maybe 15 years ago, when I was at the beginning of my 20`s I would go for it as well.
If you have an initial investment that is great. My advice though is – to find a friend or two who is also enthusiastic about such a business model. You guys will be able to grow much faster.
Ideally, if you are 3 people. Then you more likely will come to a final decision if you have some open issues.
Because 2 persons might fight till the cows come home. 3rd person sees the problem (between those 2) from a better perspective so that is always an advantage.
I digress a bit, but I wanted to show you what it takes to run e-commerce businesses.
Also how you are going to choose a supplier? How do you know that their products are of good quality? Or at least average.
Two of my friends started to deal with China. They have now about 10 employees, but at the beginning, they order some electronic stuff from China and what they received was a real piece of junk. It took some time to find a good supplier and you want to also pay a visit to this supplier. That is an extra cost, although traveling is fun (at least for me;) )
Silk Road Effect at a Glance…
Name: Silk Road Effect
Website: www.silkroadeffect.com
Price: Advertised Price $9
Owners: N/A
Overall Rank:

VERDICT:
Certainly, for 9 bucks you are welcome to check that product out on our own. You can always claim your money back. Be careful though  – if you do this with more ClickBank ClickBetter products, you might not be able to purchase other products, anymore.
That is also one of the reasons I do such reviews, so you don't have to come and sign up for each course to find out whether is a scam or legit.
I do it for you.
Would I recommend Silk Road Effect as a product that will help you earn money? I would NOT.
Is it a Scam? I do not think so.
It is only a misleading e-product.
Do you have any experience with products like that? Have you been scammed?
Let me know please in the comment section below.