It is not long ago that Jamie has launched Profit Injector and here he goes again with a new platform.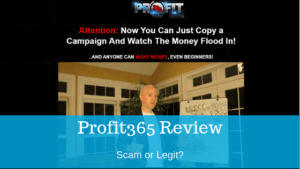 Profit365 – it is his new product and I was curious if there is any progress in terms of quality of  his products.
This time, he focuses on creating solo ads and/or how you send traffic to a page, where people are gonna buy from.
I know it might sound bit unclear, or too vague, but really – it seems to be the description of the Profit365.  Is there much more to it than that?
Name: Profit365
Website: www.profit365.co
Price: Advertised Price $37
Owners: Jamie Lewis
Product Overview
According to the sales video it is a simple think to make money online with Profit365.
Here is what you will be doing (according Jamie):
Go and login.
You will be able to send targeted traffic. And imagine 20 people are going to access the link and 5% of them will end up buying. According Jamie that is the statistic he has, that 1 out of 20 buys, so that is the conversion rate he claims.
Lets check a part of his sales video
Looks super easy, and profitable at the same time. Well what do you think- please I am curious – share your opinion in comments below.
Anyhow, we still miss the point what we are selling, aren't we.
Not to mention, how to send the traffic and where.
The Good & the Bad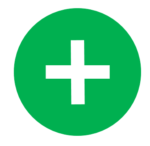 In his sales videos, sometimes he reminds me Owen Wilson
Money back guaranteed
You might earn some money to follow Jamie's path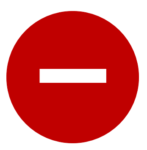 No real value in Profit365 for end customer
Pure training material (outdated, unrelated, confusing)
Upsells
Who is it For?
You should be taught here how to create solo ads and how to make money out of the ads. And yet it is meant for beginners.
Every successful marketer, will tell you that paying ads are NOT for beginners.
I tried that path as beginner. And my ads related to legit business. I threw hundreds of dollars away in about a year. (and I do not count Facebook Ads)
I had no idea how the online marketing works, but $2,000 later, I realized that I might have been doing something wrong (well yeah – I used to be careless about money). So I started to consider some kind of training.
Are there any tutorial in Jamie's portfolio on how to run the ads?
Profit365 Tools & Training
You have seen part of his sale video. And he continues in the same matter. He also mentioned that he spent 5 months to develop this product.
Well that is a bit strange to me, since once you purchase his product you are provided with some additional materials as "support" or "bonus" and believe it or not – it is just an unrelated old bunch of junk. Some of this stuff is from 2010!
And I even checked other reviews and some of them are even more harsh than I am.
I mean, first you are promised something awesome and straightforward and once you purchase it you really feel ripped off.
And the training itself  – there are only few videos, where you are not even taught how to create the ad.

My question would be, do I run google ad, or Facebook Ad, or maybe shall I create new account at Bing and run ads over there?
Nothing.
And I really tried to find some value in it.
Support
This part is out of the question when it comes to this product…
If I were doing a report for my professor I would have to leave this section blank.
Profit365 Price Structure
Initial price is $37. For nonUS readers (or for those who are used to pay the same amount as advertised) I also reveal the total price which is $44.40.
I am sure, by now it does not surprise you if I say that there are upsells. Of course they are not revealed right away, but if you do such reviews, you know how to get the "inside" information, right (actually it is very easy).
So here it comes, the structure revealed for affiliates who decides to sell Jamie's product.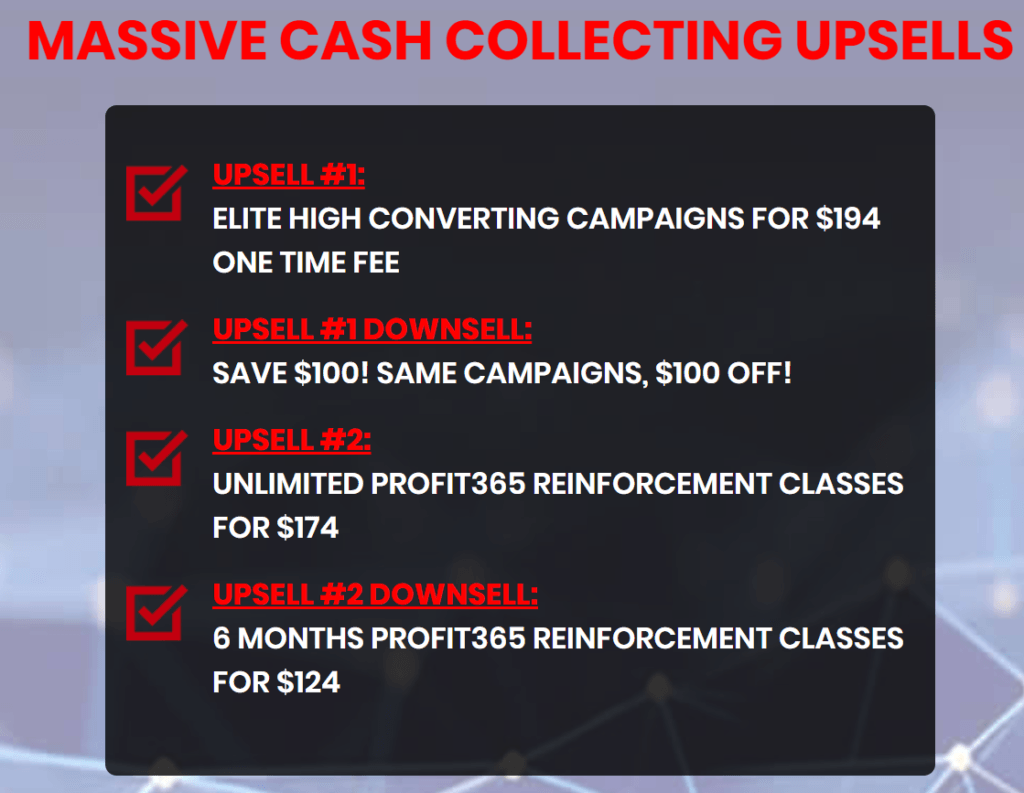 I am sorry, but at this stage I ain't feel like going anymore further in his product.
My Final Opinion of  Profit365
To me, this is one of those product where the seller/owner puts him self in a position of successful digital marketer. Who even feels like providing his customer with value. He says that he is going to disclose a secret technique, that was hidden from you… oh come on!
The truth is that he is one of those teaching you how to make money the way he does. That you should sell what he sells to you. It is kind of a continuing cycle, with NO VALUE.
These days the proper digital marketing is being done in a way that the end users / visitors or readers should be better off having consumed your content, even if they don't buy from you.
If there is no value exchanged for the money you spend on the product, then somebody is taken advantage of the others.
Profit365 at a Glance…
Name: Profit365
Website: www.profit365.co
Price: Advertised Price $37 + Upsells
Owners: Jamie Lewis
Overall Rank: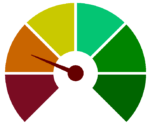 VERDICT:
I would love to finish the post with some positive information, but unfortunately I do not have one.
Let me know if you have any kind of question, maybe I will dig into the product deeper and will find some value in it.
It is sad, because I know how does it feel when you are so excited about making money online and you think you just found the perfect course. You are even willing to pay for the course, since you want to learn something and you know that information costs money.
But in many cases, once you do the purchase -> BUM – 10 minutes later, your excitement just drops down to the bottom.
But please do not give up. Take a deep breathe and go on.
With such attitude you will find a great product where you find what you been looking for.
And maybe even more.
Please follow and like us: