I was checking my Facebook and spotted that someone was promoting this website called SurveyJ Co.
Since I have reviewed dozens of these "survey" sites, I already know which ones are scammy and which ones work.
So, I have checked the site ( SurveyJ dot Co) and the layout of this website was very familiar to me.
Well, I am glad you are doing your own research on this site called SurveyJ and I am going to show you that it might dangerous to follow their surveys, offers, and whatnot.
What does it mean?
Is SurveyJ Co a legitimate system or is it a scam?
Let's find out.
In this following SurveyJ Co review, you are going to learn what to check when it comes to these websites.
What Is SurveyJ Co?
This is supposed to be a survey-earning network that pays hundreds of dollars to its users.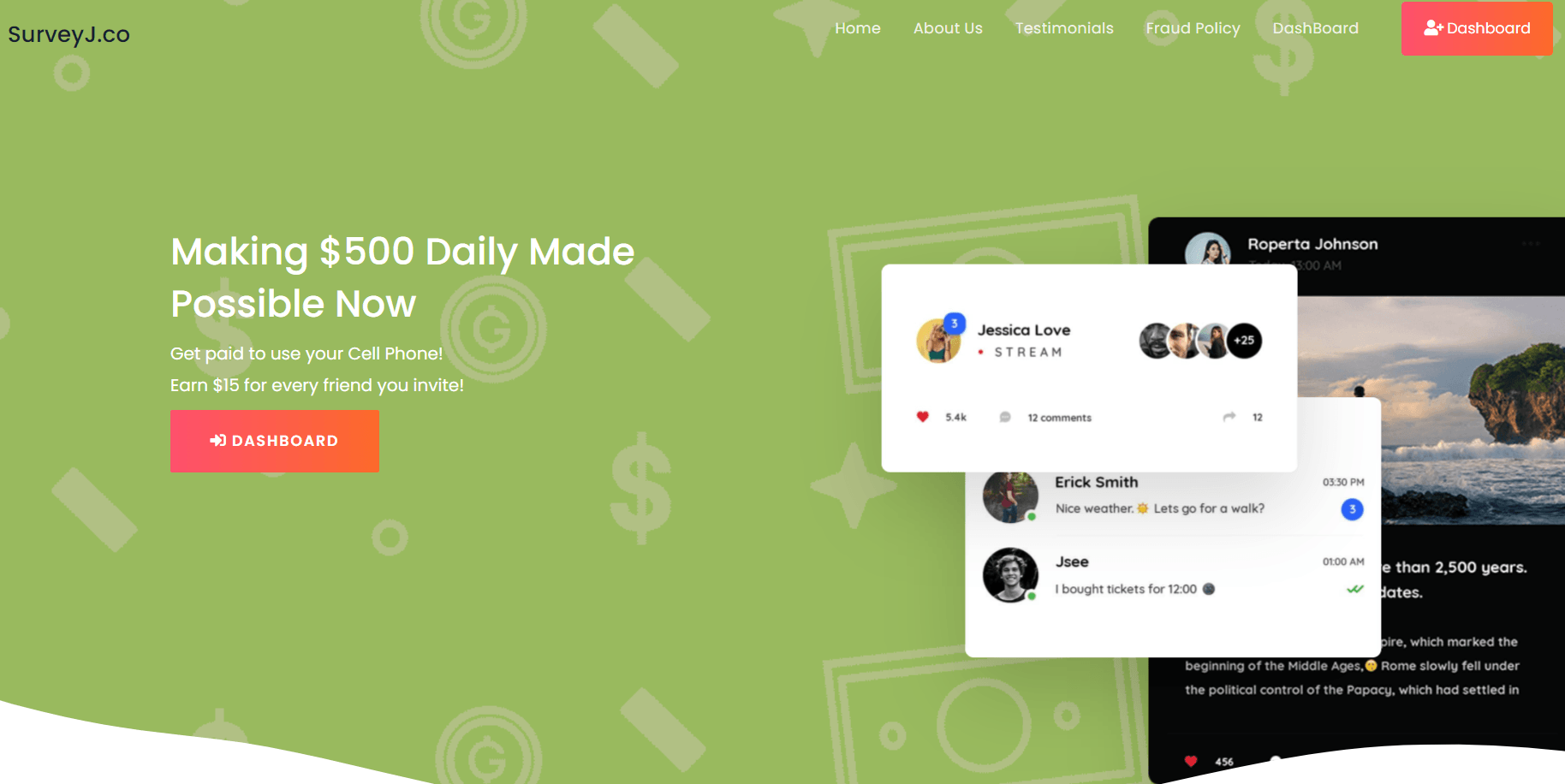 It is free to join, and you are told that you get $40 as a sign-up bonus.
Then you will get your own link that you can share on social media and invite your family and friends to join the SurveyJ co.
Apparently, you will receive $15 for every member you refer!
And this is the "best part", they claim:
"Earn $2 for every user who clicks on your link. "
Right off the bat let me tell you that these claims are lies.
It is all nonsense.
There are no legitimate survey sites that pay $40 as a bonus.
And get $2 for each click?
It is ridiculous.
We know that it is free to join, right?
So it doesn't make sense that they would pay you just because someone clicks on your link.
Where does the money come from?
SurveyJ Co is just another data harvesting scam (here are reviews of very similar scams) and we are going to check at least 5 major red flags.
But let's try to find out who is behind this system/website.
Who Is Behind SurveyJ?
Unfortunately, it is not easy to find out who the creator is.
The thing is that the people who create these sites, hide their identities. It is not possible to track them and they know it.
It is typical – this site will be shut down and they move on – to build a new one.
We can only find out that this website was registered in April 2021.
In the Red Flags section below, you can find out how to check this information.
Also what I find strange, there is no contact information, contact form, or email address where you can raise questions.
If their intentions are legit, they wouldn't have a problem revealing their email address, right?
How Does SurveyJ Work?
As already mentioned, you can register for free.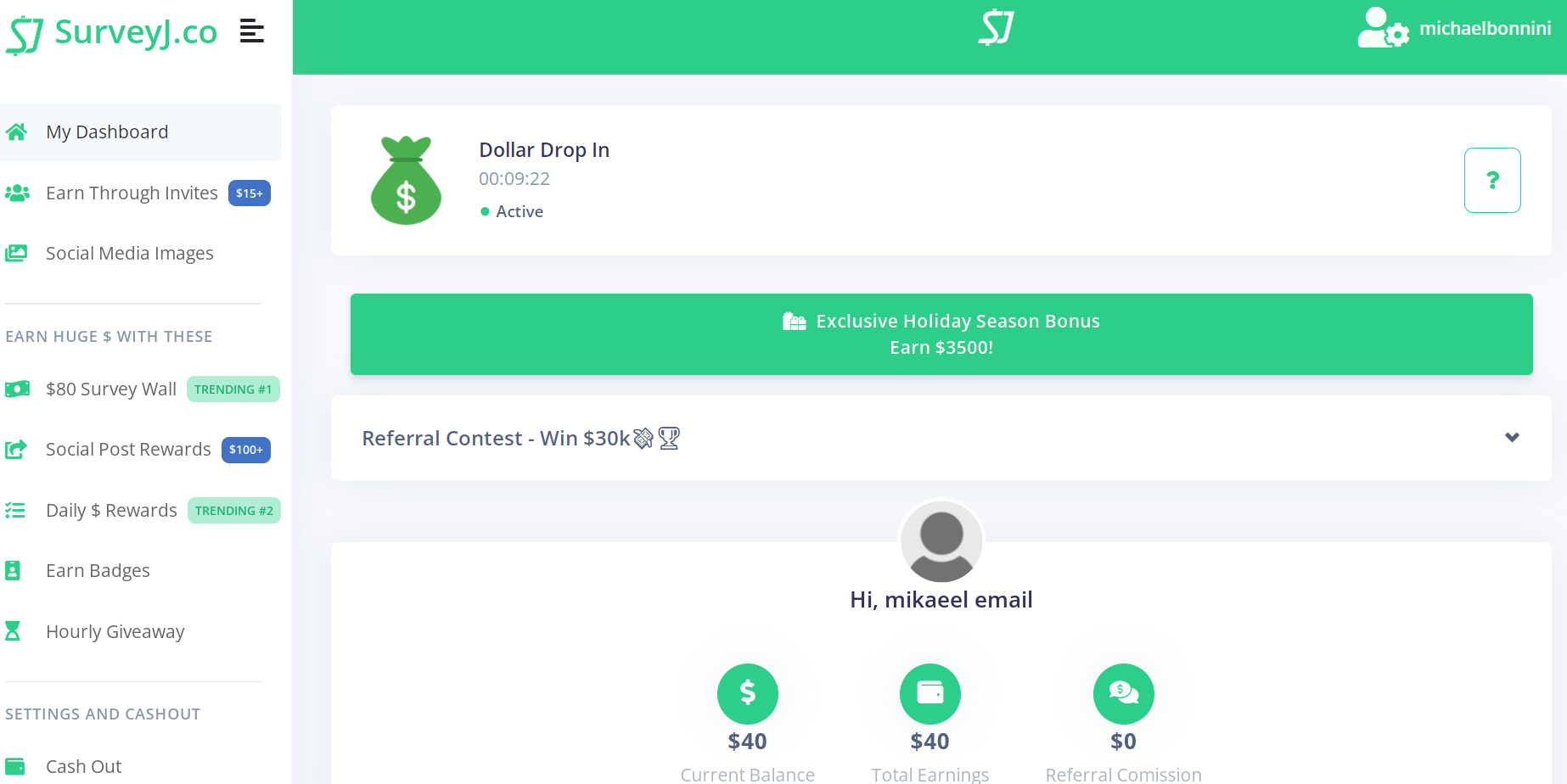 Once inside the dashboard, you really see some amount on your account.
But it is fake.
You are then asked to do some surveys and tasks that are available within the SurveyJ Co dashboard.
A person who proceeds with the tasks sees that the balance goes up.
The main problem is that it is not possible to withdraw the money.
You simply won't make any money out of this system.
The amount inside the dashboard is just a graphic to convince you that it works.
But it does not work.
What happens when you want to withdraw your "earned" money?
Nothing, it is not possible.
Nobody gets paid.
And you might be told that you have used some fake clicks and therefore you are not getting any money.
Basically, you are falsely accused and your account will be then closed.
I have seen many websites like this. I am sure the same people are behind all these scams.
There are still a lot of people that fall for this.
Then, they start doing research only to find out that they can't get their money.
Sometimes I get comments asking me to help them to do something about it.
As harsh as it may sound, I always tell that it is important to do the research first.
Remember, we don't know who is behind and that makes it (almost) impossible to contact them.
What Is the Purpose of This Scam?
Whoever is behind SurveyJ Co has created this site just to collect email addresses.
Then they sell them to the 3rd parties, possibly on the black market.
And they do receive a lot of email addresses every hour.

In the last 6 months (from June 2021 to November 2021) they had at least 2.5 million visitors per month!
People see quick money and therefore they are willing to join the Survey.
Just think about that:
Can you imagine how much money they would have to pay out?
We see that in October 2021, they had about 2.5 Million visitors to their website.
Let's assume that only 10% register.
That means 250,000 members.
Just as a signup bonus, these people behind SurveyJ Co would have to pay $10 million per month, just in October.
Obviously, other months are busier, so they would need even more money.
Does it make sense to you?
Update February 2022.
I was curious how this site is doing and to my surprise, there are still millions of visitors every month.
As you see on average there are 3M people each month visiting the site surveyj.co.
And here is a list of the top countries:
Angola
USA
Nigeria
South Africa
Turkey
In the following section, we go over the major Red Flags.
Please note that even one single red flag means that this is a No Go.
Hopefully, you have not signed up for this system. It is essential to do some research first.
The more people do their own research, the fewer get scammed.
SurveyJ Co Red Flags
We have already found out that nobody gets paid.
Let's check some red flags, that many scams have in common.
1) Terms and Conditions
Terms and Conditions – according to Wikipedia, this is a "legal agreement between a service provider and a person who wants to use that service".
But if there is an outright lie inside such a document, it makes the entire site untrustworthy.
Let's check something inside the surveyj.co terms and conditions:
It says that the Terms and Conditions were updated in 2019.
How is that possible?
That site did not exist back then.
Just go to Whois.com and it is obvious that SurveyJ Co was registered only in April 2021.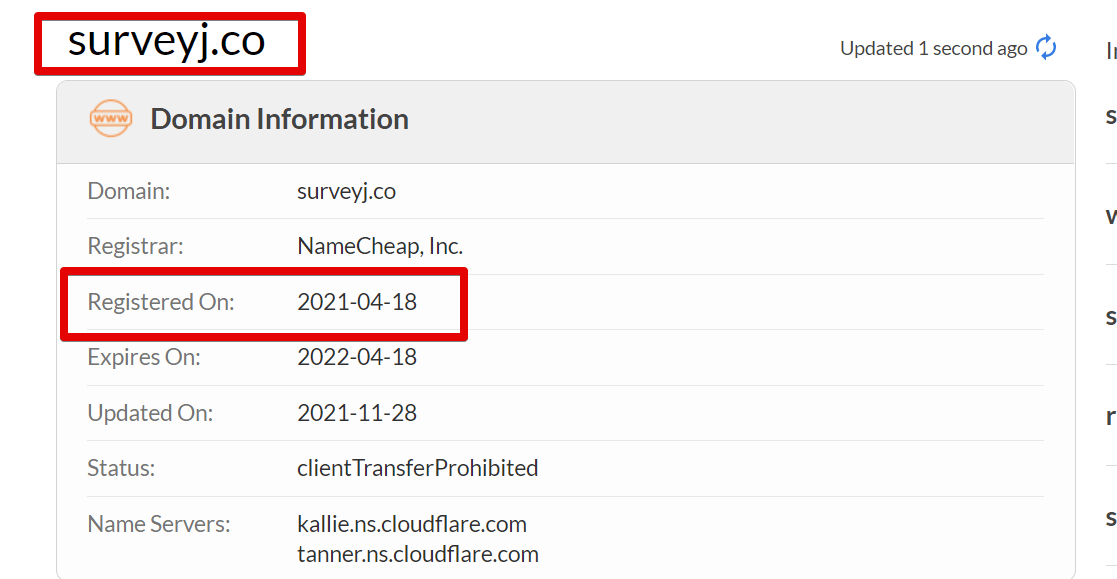 And one more thing.
Inside the T&C there is a link that is supposed to direct you to the "End User License Agreement (EULA):

Well, it doesn't work. The link is broken.
And it is not a coincidence or error. There are more links that don't work:
2) Privacy Policy
One would assume that in such an important part of the website as the Privacy Policy, there shouldn't be any errors or mistakes.
Well, not in this case.
Links don't work.

Or this one:
This is a major red flag.
3) Postal Address?
Apparently, this company is based in Amsterdam, Netherlands Europe.
According to the postal address, this is the address where the company has its headquarters:
SurveyJ, BV
Hamontstraat 59
Amsterdam, Noord-Holland
1066 NE
It looks like a residential area, to me.
A company that is able to pay out millions of dollars per week, doesn't have fancy headquarters?
Maybe they will move soon…
4) Social Media Platforms?
They claim that they work with influencers on social media platforms such as Facebook and Instagram.
Apparently, these influencers range from the top ten verified accounts to ordinary users.
I am not so sure about that.
This screenshot was taken on Monday, December 20, 2021.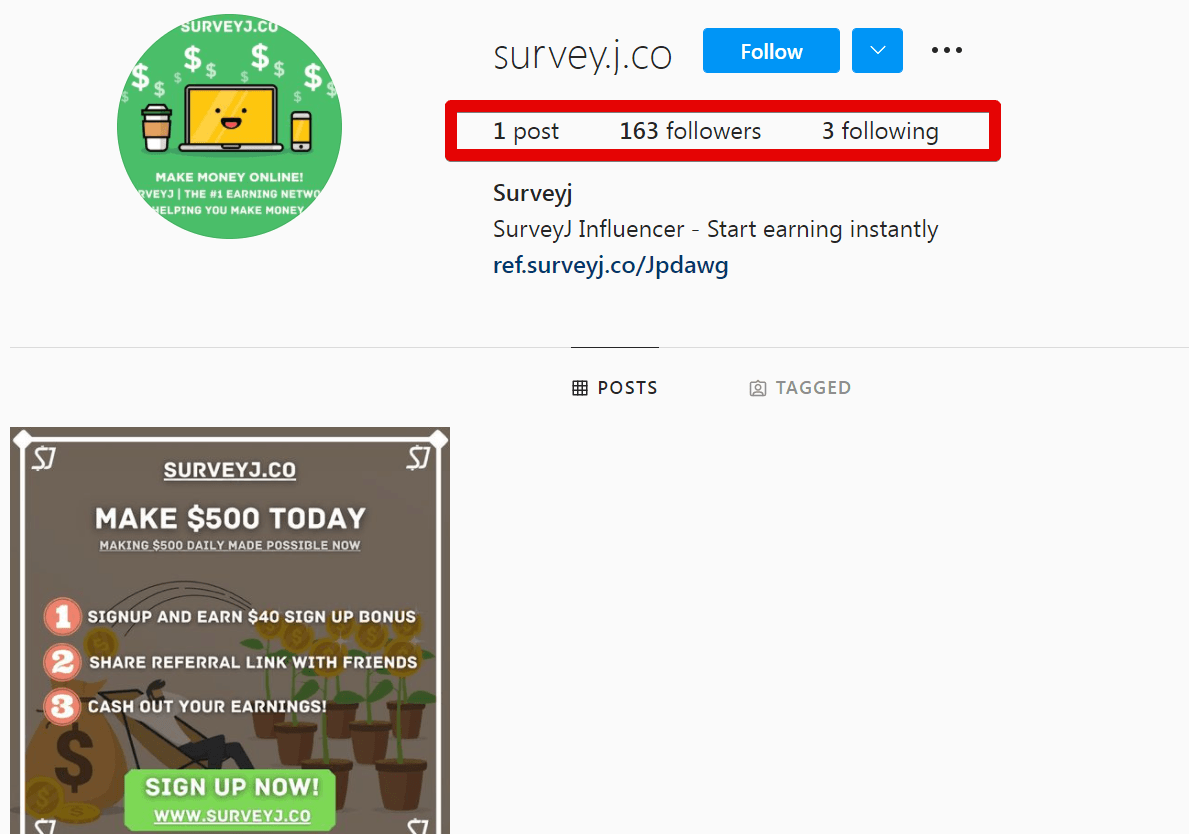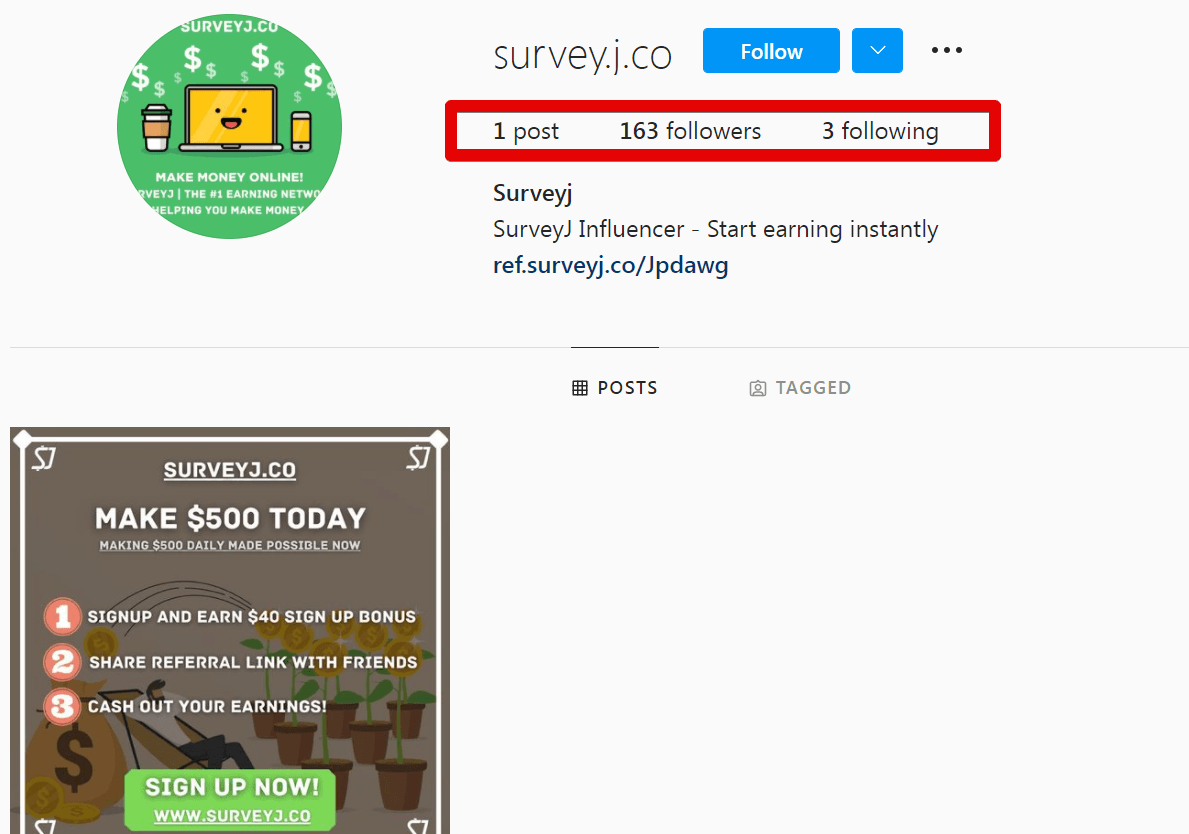 Let's see how they are doing and check how many followers they have 20 days later (Monday, January 10, 2021):
15 Followers more.
This to me is not an account that cooperates with influencers.
Profiles that follow the SurveyJ Co have a couple of hundred followers, at max.
Their Facebook page?
Only 742 people follow this.
That's not a lot.
And in case you are interested, people are complaining, that they didn't get paid, and claiming that this is a scam.
5) Fake Testimonials
It is very common in these scams, that they use fake testimonials.
Just let's google these images: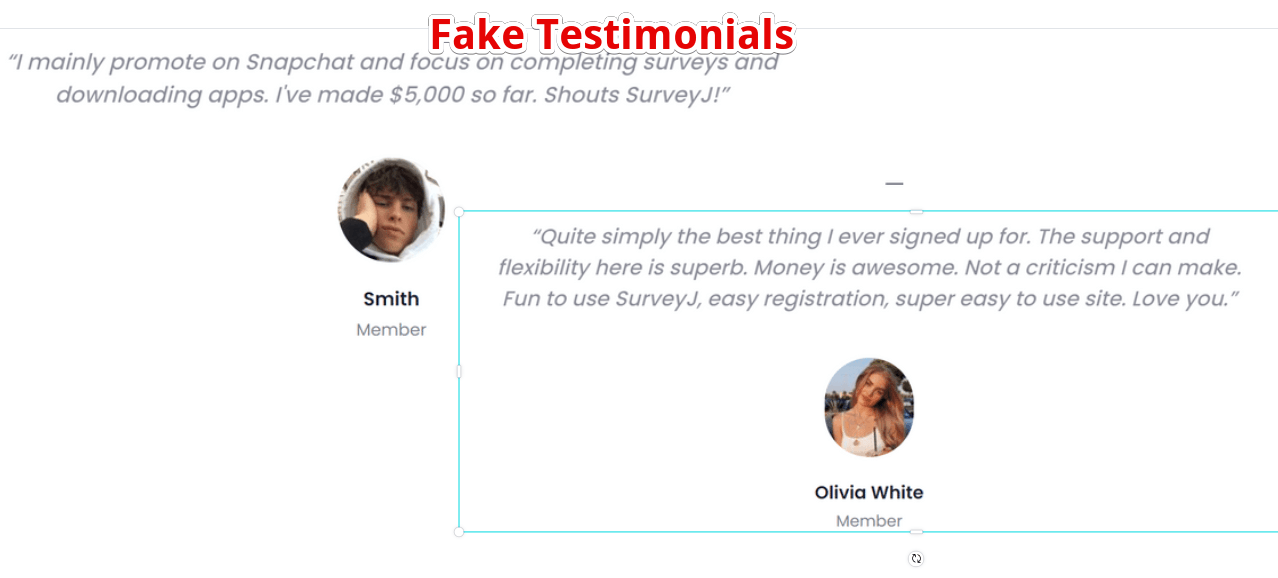 And let's google them:
and here is another one: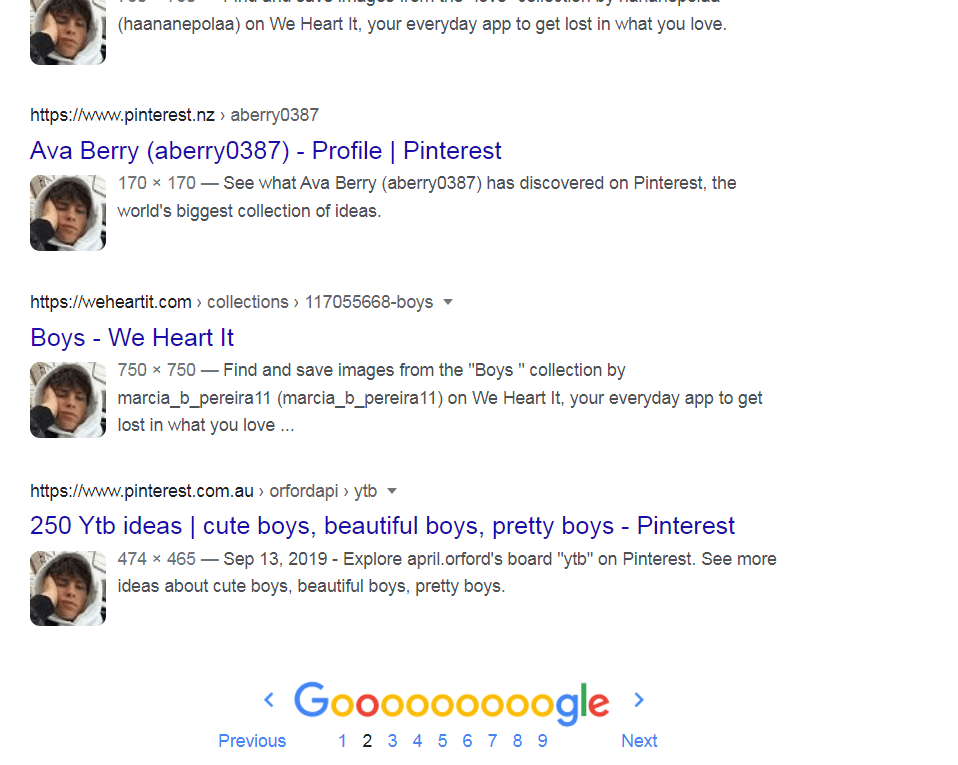 These are most likely stock images.
6) People Complaining About Not Being Paid
Just go to Youtube and type SurveyJ Co review and check what other people say.
This is what I have found: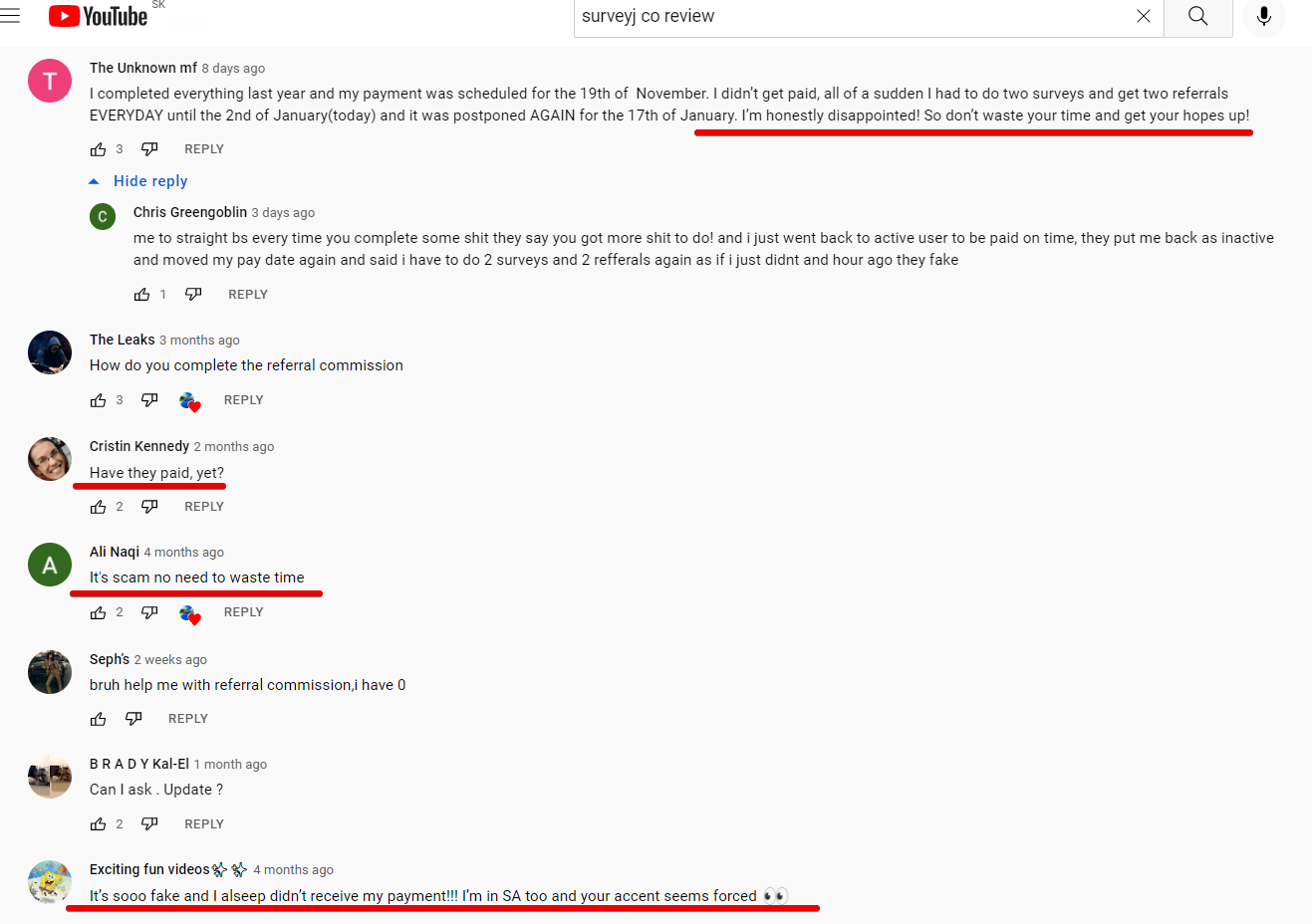 So do you still believe you can make money with this system?
Let me know in the comment section.
Conclusion
Is SurveyJ Co Legit?
No, it is not.
This is a data-harvesting scam that collects email addresses.
Then, these email addresses are sold to a third party.
Please stay away from SurveyJ.
It is quite possible that there are more of these scams.
Double-check the information as we did above.
And always remember, if something seems too good to be true, that it certainly is.
I believe you find this article helpful, and if you have questions, or experience with similar sites, please let us know.
Also if you have a chance, share this article on your social media, so that not that many people will be scammed.