Rodan and Fields or also known as R+F is a multilevel marketing company founded in 2007.
They deal with skincare products and they use independent consultants to distribute and sell their products
Are you interested in joining their team?
Are the Rodan and Fields providing a lucrative business opportunity for you as a future business owner? You may have heard that this business is criticized as being a scam or pyramid scheme.
Is Rodan and Fields a Pyramid Scheme?
In this Rodan and Fields Review, we are going to find out what is going on from a business point of view.
Sure we will also check some of the products, but I am not a dermatologist nor an expert in the skin case, so the section about R & F products is informative only.
The main purpose of this Rodan + Fields Review is to give you perspective about how good this is as a business opportunity.
That means we will cover the compensation plan and the income disclosure, and eventually, we will compare it with another business model so you'll have a good overview of what might work better for you.
By the end of this review, you will have a good understanding of how this company works, and most importantly, how much you can make as an independent consultant.
Disclaimer:
Please note, that I am not a member or an affiliate of Rodan and Fields.
This review is based on research and information available online in the public domain.
Any recommendations and conclusions are only opinions and may not apply to all persons or situations.
Rodan and Fields Overview
Name: Rodan + Fields
Website: www.rodanandfields.com
Price to Join: $45 up to $995 (Depends on the Kit you choose)
Recommended: Not as a business opportunity (But their products are good)
What is Rodan and Fields or Who Are They?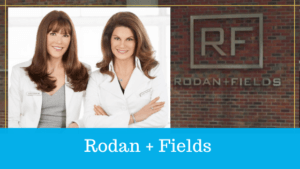 As we have already mentioned, Rodan + Fields is the MLM company that sells skincare and anti-aging products. It has been founded in 2007 by 2 young ladies who met as students (in the 1980s) at Stanford University school of medicine.
Dr. Kathy Fields and Dr. Katie Rodan both graduated as dermatologists and they were concerned about acne, so they have developed a product that could fight acne and it was called Proactiv.
This was in 1995 and the first session of Friends has been launched (not that any of the actors needed preventative skincare for acne, but it may give a clue how long ago it was).
In early 2000, the R + F is acquired by another company called The Estee Lauder.
Products that have been originally developed by Dr. Rodan and Dr. Fields were available at department stores across the US.
5 years later in 2007, both dermatologists bought the company back.
– Good for them!
This time, though, they decide to take a different approach and that was network marketing or also called MLM.
The timing could not be more perfect. The online world was booming with smartphones and social networks.
After 2008 many people started looking for alternative methods of how to make money on the side, or even as a full-time job.
The MLM seems like a good opportunity, and here are some numbers:
R+F expanded to Canada and Australia.
In 2016 the company generated more than $1 billion in revenue.
The number of R+F consultants was more than 400,000 in 2018.
The company headquarters is in San Francisco, California.
Is the Rodan + Fields a Pyramid Scheme?
Some voices claim that R+F is a pyramid scheme, but in my opinion, it can't be called that way. The company has a tangible product to sell, so technically it is a legit network marketing company.
But I understand why so many people call the MLM, pyramid scheme.
Before we go any further, let me share with you a short video that explains what a pyramid scheme is.
Also, typical pyramid schemes do not last for more than 5 years. We know by now that R+F has been around for more than a decade, without changing the way they operate (as it was the case with IM Mastery Academy).
As an R+F consultant, you have 2 options on how to generate income.
To sell the products
To "grow your team" or in other words to recruit other people and earn commissions from what they sell.
The latter, quite clearly, gives the impression of a pyramid scheme. So that is where the notion of a pyramid scheme comes from.
Products, That Rodan + Fields Offer
As I mentioned, in the beginning, I am not a specialist in skincare or anti-aging products so I am not the right person to give you my opinion about how good the R+F products are.
But from the research I have done, it seems that R+F products are really good and people (especially women) are happy with the results.
And it makes sense. Two dermatologists got together and they do their best to come up with the best possible product.
The R+F was already once bought by the larger company, we remember? Only a few years later these ladies bought it back. This is impressive, both ladies have been so passionate about their products that they don't want other companies to distribute them.
(It is like their baby).
Here is the list of some R+F products:
1) Redefine
Redefine is for good for people who are born "earlier". This clinically tested refreshing mask will instantly hydrate the skin and smooth the wrinkles over time.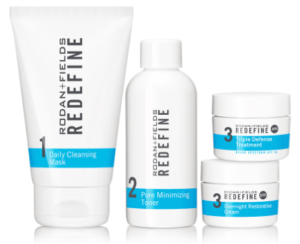 You can purchase the products alone or also you can decide to buy a pack.
For example, the pack called Redefine Regimen costs $208 (or $187 for preferred customers) and it contains:
Redefine Daily Cleansing Mask (125ml / 4.2 Fl. Oz. Us.)
Redefine Pore Minimizing Toner (125ml / 4.2 Fl. Oz. Us.)
Redefine Triple Defense Treatment (30ml / 1.0 Fl. Oz. Us.)
Redefine Overnight Restorative Cream (30ml / 1.0 Fl. Oz. Us.)
The price ranges from $24 ($19 with preferred customers perks) for purification tablets – $416 ($374 with preferred customer perks) for Redefine Power Up Special.
2) Reverse
These will help to reverse skin discoloration. It is for those who have uneven skin tone, wrinkles, and/or skin dullness.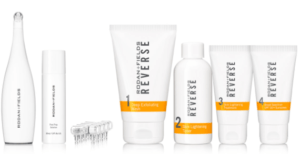 There are a variety of different packs with different price tags.
Reverse Brightening Regimen for $195 ($175 for Preferred Customers = PC)
Reverse Brightening Power Up Special for $403 ($362 for PC)
Reverse Brightening + Lash Boost Special for $318 ($286 for PC)
Reverse Brightening AMP It Up Special for $376 ($338 for PC)
Reverse Deep Exfoliating Wash for $44 ($39 for PC)
Reverse SPF 50+ Sunscreen for $43 ($38 for PC)
Reverse Radiance Mask for $60 ($54 for PC)
3 ) Recharge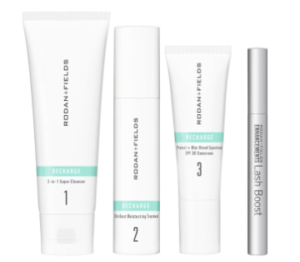 This product line is for dehydrated skin which is caused by many external factors throughout the day. There are 7 different packages you can choose from.
Recharge Protect + Blur Broad Spectrum SPF 30 Sunscreen. The price is $48 ($43 for PC)
Recharge Ultra Boost Moisturizing Treatment for $80 ($72 for PC)
Recharge 3-in-1 Super Cleanser for $40 (or $36)
Recharge + Lash Boost Special for $256 (or 230 for PC)
Recharge Power Up Special for $342 ($307 for PC)
Recharge Regimen for $134 ($120)
Recharge Detox Mask for $60 ($54)
4) Spotless
This category is for teens who have a problem with acne.
It eliminates acne by deep cleaning pores and it also controls the appearance of oil with a 2-step Regimen.
With a unique technology this product delivers more oxygen and benzoyl peroxide into pores (it is called BPO2 technology).
Here are 4 types of products within the Spotless category:
Spotless Regimen, price $89 ($80 for Premium Customer – PC)
Spotless Power Up Special, price $297 ($267 for Premium Customer – PC)
Spotless Daily Acne Wash, price $34 ($30 for Premium Customer – PC)
Spotless Acne Clearing Treatment, price $78 ($70 for Premium Customer – PC)
What is also convenient, one can select and buy the products also by Category or by concern.
For example, if you looking for a product concerning Teen Acne, just go to that section and you have a list of products in that category only.
Just as an overview here is a list of other issues you might be interested in:
Lifting and Firmin
Dull and Tired Skin
Pores and Blackheads
Dry Skin
Uneven Tone and Dark Marks
These products are pricey. This is a common thing within all MLMs. Therefore they have a discount for premium customers. It is an incentive to join the company and apparently it works.
How much is it to join?
And how much can one earn as an R+F Consultant?
What is the Price to Join Rodan + Fields?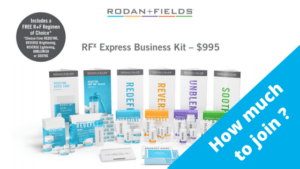 To join the R+F you have 4 kits (or portfolios) you can choose from.
The cheapest portfolio costs $45 and the most expensive one is $995.
Let's take a look at what is inside each portfolio.
Business Portfolio $45
The cheapest one contains the Product Guide and Quick Business Guide with the R+F product overview.
These guidelines will walk you through the R+F mission from how Dr. Rodan and Dr. Fields started the company, what is the philosophy, and the brand.
Personal Results Kit $395
This 2nd option contains the "must-have" products. You need to have a first-person experience with these products therefore it is suggested to get the kid worth more than $450.
The Personal Results Kit contains:
Rodan+Fields Product Guide
Business Portfolio
Essentials Maximum D3 (Vitamin D supplements)
Essentials Body sunscreen
Essentials Daily Body Moisturizer
Redefine Eye Cloths
Regimen of your choice
Redefine Regimen
Big Business Launch Kit $695
This Business kit is created to get you started and help you to introduce and demonstrate the R+F most important products.
The value or product is estimated for more than $1,300 and here is what is inside of the Big Business Launch Kit:
R+F Product Buide and Business Portfolio
All 4 Regimes (Redefine, Reverse, Unblemish, Soothe)
Regimen of your choice
Redefine AMP MD system
Enhancements Lash Boost
RFx Express Business Kit $995
The last and most expensive Kit – you can try and share all the R+F products.
This Kit contains everything that is inside the Big Business Launch Kit and on top of it, you get also many shareable tools to help you to begin prospecting for customers and build your new team (recruit).
Inside this Kit, you find products valued at more than $2,000.
Here is what is inside:
Business portfolio
All 4 Regimens
Redefine Acute Care, System, Micro-Exfoliating Roller Display Unit
Redefine Multi-Function Eye Cream and Minis, Lip Renewing Serum
Enhancements Lash Boost, Bag, Micro-Dermabrasion PAste, Gauze Pads
Essentials Gauze Pads
R+F Product Guide, Center Pieces Before and After Flipbook
It is available in the USA only.
Rodan + Fields Compensation Plan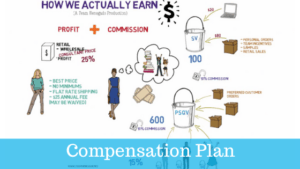 Most MLM companies have very difficulty comprehending their compensation plans. One could spend about an hour watching a video to get a grasp of how it works, but eventually, most of us give up, since it is too complicated. And it is made that way on purpose.
Fortunately, the R+ F compensation plan is much easier to understand, but still, it is not easy to get it the first time entirely.
Let me try to explain it to you.
There are officially 5 ways you can make money with R + F. (Practically only 2, but it is divided into more sections).
1) Retail Profit
2) Consultant Commissions
3) Personal Team Commissions
4) Generation Commissions
5) Performance Bonuses
Now let's break it down:
1. Retail Profit
You as a consultant can purchase the products for a "consultant price" and sell them for a retail price. The difference is your earnings. Your preffered customers get a discount, so your margin is lower.

2. Consultant Commissions
You can become an active consultant, which means you can earn the consultant commission. To become one you need to purchase a certain amount of products (or 100 Sales Volume) each calendar month.
As an active consultant, you get a 10% commission on any of your preferred customers' orders + the retail profit.
It is important to realize that once you enrolled, the products are shipped each month automatically.
3. Personal Team Commissions
One level above the active consultant is the Executive consultant (or EC).
The requirement to achieve this level is a minimum of 600 personally sponsored qualifying volumes in one calendar month.
As an EC there are 3 following way how you can earn:
from retail customers and your preferred customers
10% commissions
5% commissions from what your team generates
4. Generation Commissions
You can become Level 1 Executive Consultant (or LI EC) once one of your team members reaches the EC (Executive Consultant level, described in the previous paragraph).
There are 4 ways how you can earn. On top of those 3 ways in the above paragraph, you can earn a 5% commission on "Generation 1 Volume".
(Generation is formed as Executive Consultants promote and create Executive Teams).
Now you can reach different Levels of Executive consultant. Let's say if 2 of your downline reach the EC level, you become Level 2 Consultant.
If 3 then you are Level 3 consultant and so on until Level 5.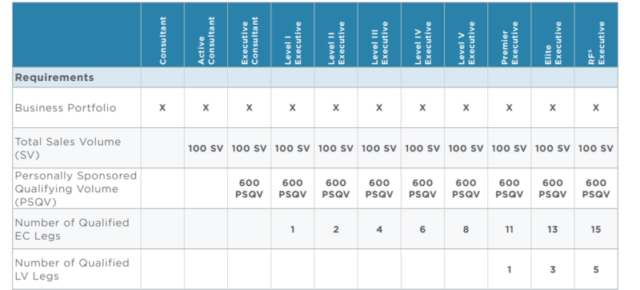 5. Performance Bonuses
If you have an outstanding performance you are eligible for bonuses. That includes car allowances or holiday rewards.
One of their incentives is the program called Lead The Way.
Consultants can earn miles to get to the trip
If you want to read the entire document, you can do so by click on this link – Compensation Plan
In the next section, we are going to show what is the percentage of consultants whose earnings are at least close to the minimum wage.
How Much Can You Make Money With Rodan + Fields?
Having good products developed by the founders does not necessarily mean that joining R+F will make you financially independent.
And I hate to say that, but looking at the numbers inside the Income disclosure, I must admit that the majority of consultants are making less than $14,800 per year.
Here is the screenshot of the R+F Income Disclosure for 2018.
Only 1.1% of consultants make more than $34,209 per year.
And let's compare it with the 2019 Income Disclosure:

99% of members made less than $25,000 in 2019.
It is pretty much the same (a little more than 2018).
Success is Rare
As we see the success within the R+F is very rare.
Just like in any other MLM, most people do not make enough to pay for bills. Most people have this as a side hustle, but I know from experience that even 2 or 3 years of commitment does not solve their financial situation.
Having such a commitment in other fields, I am sure they would be better off by now and many of them could do it even full time.
These days there are a lot of opportunities online, whether it is to make a few bucks on the side (surveyjunkie – you can take surveys and get paid) or put effort into building a blog or website.
Why people do not succeed in the MLM type of business?
If you take a look at any other company or business, the majority of people are not making more than the average salary either. So It is not always this thing about MLM.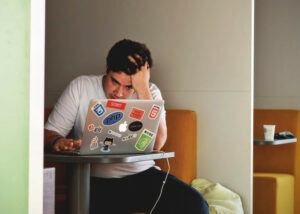 First of all, a lot of people rely on someone else. That is why they chose to go to 9-5. For a lot of them, that means security.
From a higher perspective, it is safe to say that it is like something that holds them back, they are afraid to change or to take action.
Because it is not the external thing(s);
They do have a lot of options.
Especially these days when everything is available online. Yes, the truth is that there is too much information and it is easy to get overwhelmed.
But back to the point of why people don't make it within the MLM.
The first aspect we have covered – it is because of something within each of us.
Either is a kind of fear or lack of self-confidence.
I am sure you are aware of the fact that it is possible to change, it is possible to see things from another angle (for some it may take up to 12 to 16 months).
But let's take that person, who has not changed yet, and put him or her into an MLM kind of environment with limited options
limited products,
too much competition in the field,
maintaining the monthly personal volume and in some cases poor training material
Such an environment makes that person feel even worse. Most of them, seeing no success within 3-5 months, just give up.
So the combination of an average person (without great sales skills) and an MLM environment  – is equal to very low success.
Think Out of the Box – Try a Different Approach
But why complicate life more than it already is?
I mean, do I want to try something different than a regular 9-5?
Do I want to make some extra money by doing what I am interested in?
Why would I want to choose the "limited-window-of-opportunity" meaning the MLM, whereas there are a ton of options out there?
For instance today it is easy to create a website ( it can be done literally in a minute or so).
Or you like doing videos – create a YT channel. Create content you like, and see what happens.
Will you fail? Well, maybe – so what? Was it the last option? Of course not.
Go ahead and try something else, or just slightly change the direction.
I mean this website you are right on, is my 5th website (4th made by myself). It is the only one that operates. That being said, I may have failed 4 times.
On top of it, I used to have a negative attitude – big time. I had to change my way of thinking and it did not happen overnight.
My point is, that you can do something about your life. And my suggestion is, don't waste time with MLM.
Most people can't handle rejection well and believe me a small portion who do have success within the MLM, do not even know the word "rejection".
They just keep going until they get what they want (despite their friends, family members, friends of friends, cold phone calls, and so on and so forth).
What I like

Well-established company
The R+F has been on the market for more than a decade without any major lawsuit (at least I did not find any information regarding any lawsuit).
It also proofs that their products are good.
Also, the fact that the founders bough-back the company suggests that Dr. Fields and Dr. Rodan are passionate about what they do and they do their best to deliver quality products.
Products developed by professionals
Unlike many other MLM, R+F products are developed by founders who are competent within their field.
Leveraging the online world
This is also very advantageous comparing the standard (old-fashioned) MLM approach.
A consultant can promote the product using social media. Since the products have a lot to do with the visual aspect, it can be easily promoted on Instagram and Pinterest.
What I don't like
The price for products is too high
It can be difficult to sell R+F products that are often 3x as expensive as similar products in drugstores or on Amazon.
Too competitive
Competition is good but it has its limits.
You can join their team only via your sponsor who operates in the skin-care niche. You are going to distribute the same kinds of products in the skin-care niche.
To make decent money, besides trying to sell the products, you also need to recruit people so your team will grow.
Guess what niche is your team in?
You get it right – skin-care niche. It is becoming a bit crowded.
Yes, you can have your website, but another couple hundred thousand consultants have the same website (or almost identical).
For Most People MLM business simply does not work
Unless a person has developed great sales skills and he or she knows a lot of people (also enjoys meeting and talking to new people), the MLM business model is most likely not for this person.
Some Thoughts at the End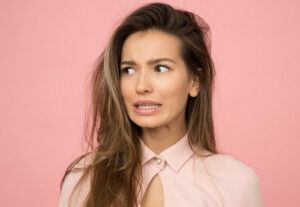 Regarding the earnings – one would wonder why success is so rare. Is it because people are not trained to sell.
Or the products are too expensive?
Maybe the distributors are not aggressive enough, or they lack sales skills.
These are open questions, but in my opinion, it is a little bit of everything above.
With that being said, I truly believe that affiliate marketing is a better option on how to start a side hustle.
If you want you can read the following article where you will find out more about MLM vs. affiliate marketing.
Conclusion
Is R+F a good business opportunity for you?
Let me put it this way:
Have you been interested in skincare and anti-aging products?
Do you have the possibility to talk to a lot of people and at the same time you enjoy talking to them?
Then I think this might be an opportunity for you. Bear in mind that sooner or later you will be a team leader and you will talk in front of people trying to motivate them and make them think positively.
I know this is not for me. If it is for you then, by all means, go for it. I wish you more power.
I prefer freedom and independence.
That means that I don't want anybody telling me when I should be working, or what I should be doing or working on.
The path towards financial independence can be difficult as well when it comes to the online world. Most of the courses and gurus are misleading.
I have reviewed hundreds of such a product, and it turned out that it is difficult to find a proper course.
It took me more than a year until I find what I consider the best online training.
Besides training I find myself as a part of the international community, where many members have developed a successful online business, earning more than $5,000 a month.
What is my point?
Do your research, and check the reviews to find out what works for you.
And since you are here, why don't you save some time, as part of your research, you can have a look at the following article as well.
It is the review of the online training I am a member of and I can recommend it as well.
I am sure you have a lot going on in your mind, please share it – use the comment section below. I will be more than happy to answer your questions or be helpful in case you have any concerns.
Thanks for reading
Mike