I have been asking myself this very same question. In fact I have stumbled upon John's Program in December 2016. At that time the platform was called Internet Jetset. Later he made few updates and came up with a new name which is Super Affiliate System.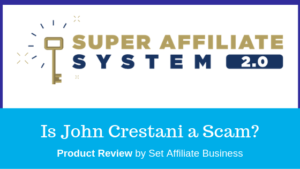 The Internet Jetset was a platform where one can learn the affiliate marketing. But I personally did not like the structure of the program and few weeks after joining I left the platform.
Does it mean that John Crestani is a scammer, or his program is scam?
No, his program is not a scam.
I am going to explain why I left his program, but most importantly I will review his platform and I will to be as objective as possible.
The main reason why I left the platform was the price structure. The front end price was $47, which was not so expensive, but for this price you get only basic course.
I mean, I like things that are crystal clear right from the very beginning. I do not like upsells which at that time it was way it worked.
At the 1st Level, I was provided with some level of knowledge. Soon I realized that in order to fully understand the affiliate marketing system, I need more information. It is available, but for additional costs. That was more than $100! And that was just too much for me.
Today, his course is called Super Affiliate System and even the price structure is clear. In order to get a full access you can actually do it at one shot. It is offered for $997.
If you are interested what John will teach you, go ahead and join his free webinar. It is about "How to Earn a 6-Figure Side-Income Online".
Product name: Super Affiliate System
Website:  www.enter.imjetset.com
Owner(s): John Crestani
Price:  $997
So What is His Program Really About?
In my opinion, John teaches you lot of good stuff and it is great for beginners. We will take a look inside the members area as well.
His entire training lasts 12 weeks, where student keeps in touch with the system and he is notified regularly by emails, texts and notifications.
John's program is called Super Affiliate System. It is a high-ticket product which teaches you how to create profitable affiliate campaigns, mostly through the paid Ads.
You are shown how to create engaging ads and you will be provided with working ads which you can just copy and paste. What seems really cool is that they give-away a free ad credit that you can use.
The amount is something over $800. That seems a great "bribe" to those who sign up, right?
Once you member of Supper Affiliate System, you get for free the page templates, so no programming knowledge is required whatsoever.
Also you will get the access to Affiliate networks that produce recurring revenues.
Students are taught how to effectively market products online. They should be able to develop skills which will help them in any sort of online business.
What this programs also has, is the focus on mindset of the student, which is very important. In order to succeed in any walk of life one has to be effective.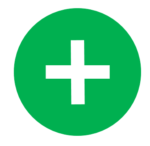 Shows how to create Facebook Ads and how to target the right audience
Course is legit and gives you a thorough information regarding Affiliate Marketing
Great for Beginners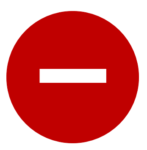 Does not offer a free membership
After 12 weeks of course you are on your own
Does not provide you with website
Price Tag $997
Program Training – Platform and Tools
Let me show you how the members are looks like. Here I share with you couple of screenshots;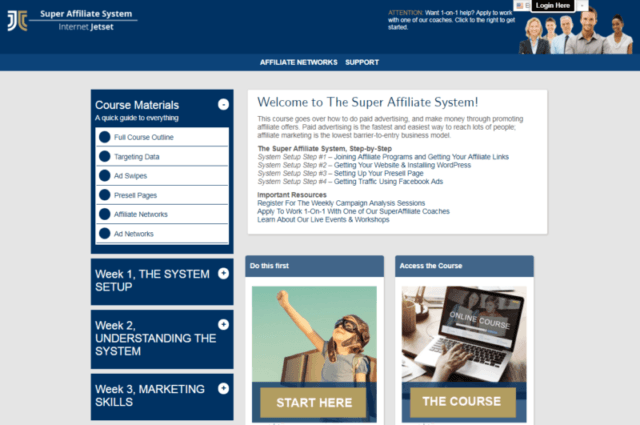 There is a 6 weeks course with some additional weeks – basically here is the overview, like main topic of entire program.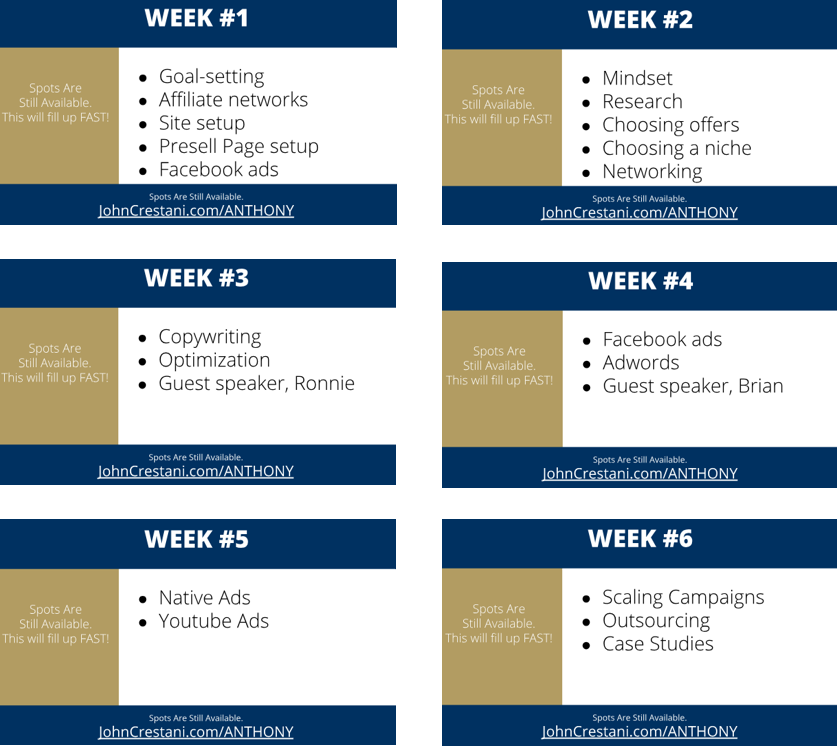 As you see, it is basically 6-week course. On top of them there is extra 6 weeks – so you get these 12 weeks as I mentioned earlier. Under each course one have access to specific training.
For example, Week 1 – The System Setup you find:
Setting a goal
How to join affiliate network
How to set up your site
How to setup your presell page
How to setup Facebook ads
How to work with affiliate networks
You have then bunch of resources, Targeting Data, Ad Swipes, Presell Page Templates and also weekly webinars where John looks at student's screen, helps to create ads, shows them what they do right or wrong.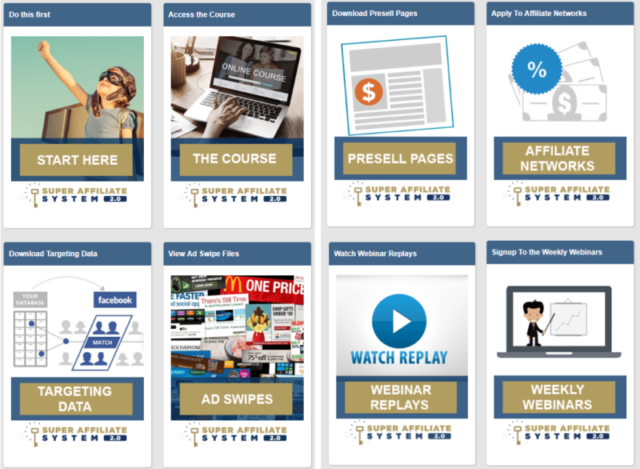 Let's be objective when it comes to the Ad creation
Facebook Ads
Creating Ads on Facebook is still great way to promote your product, website or event – whatever you need. Basically to let people know about your business.
The best approach is to invest little bit of money like 5 or 10 bucks into the ad. You set your ad in a way that it will target only very specific audience. Facebook allows you to do so. Once the ad is done you check the results. Based on results, you can then change the approach or if you are satisfied with results, you can even increase the investment to target even bigger audience.
That is pretty much what you might be taught at this platform Super Affiliate System. Only you are advised to spend more on advertising. If you set your audience just right, you can really achieve significant result. John teaches you how to set the Ad right and how to create such audience, that will (or might) convert.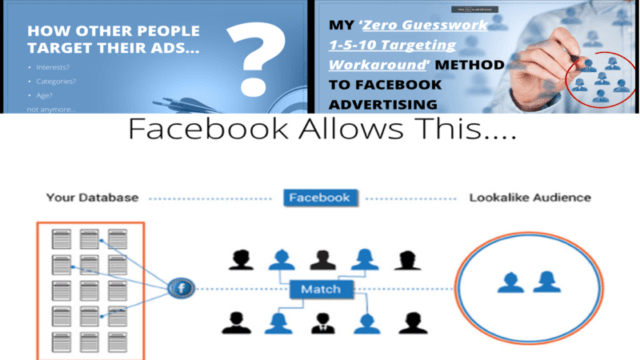 What I personally do, I find Facebook group which are thematically very close to my niche and I post my idea, link or event in this specific group. It is for free and results are in many cases much better than via paid advertisement.
YouTube
He suggests you to target business opportunity related to channels that talk about Amazon ecom, affiliate marketing, self-improvement, stock trading and other niches. He shows you how the YouTube ad looks like. You will be provided also with bunch of materials – swipes.
Again, this concerns paid advertising.
In my opinion, John is right that YouTube has been a huge traffic source. But also please keep in mind that it is also possible to rank without advertising. You make a video about your niche (your face nor your voice does not need to be part of the video) and you can rank on YouTube much easier than at google.
(About year ago I uploaded a random video I added some text in it the video has more than 2,000 views)
So again, is it really necessary to pay for traffic in YouTube channel?
Product Super Affiliate System at a Glance

Product name: Super Affiliate System
Website:  https://enter.imjetset.com/
Owner(s): John Crestani
Price:  $997
Overall Recommendation:

As I have reviewed the current Platform, I must say it got better than it was back in 2017. That means that John constantly improves his course, which is great. Also he has more to offer than most of the products you can find in this field of Digital Marketing. It is still not the best one though.
I also have an alternative for you. Pay Less – Learn More
If you want to create a sustainable online business you really need your own website.
This platform is designed for beginners and intermediate marketers who enjoy working online. In my opinion it is a top notch educational platform for a very reasonable price.
The cost is $359 per year. They also have an alternative to pay monthly or once per 6 month.
As you see the price of this platform called Wealthy Affiliate is about 1/3 of the price you would pay Supper Affiliate System.
You also have an option to start to FREE. This is a starter membership and you test it out for entire week. No Credit Card Required.
In case you won't like it, you can still keep your free account. If you decide going for Premium you will learn how get to the 1st page of search engines (including Bing and Yahoo) and thus how to outrank the competition.
One friendly advice: It is not get-rich-quick scheme.
Final Thoughts About Super Affiliate System
I believe that John is good at what he does. He offers thorough training which lasts 12 weeks. You can learn a lot for that period of time. Would you be able to run your own business after the training is finished? Well maybe. It also depends on a niche you are going to choose.
Have you had any experience with John's Platform Super Affiliate System? Or do you have any questions regarding such course? Let me know in the comment below, I will be more than happy to answer you.
Please follow and like us: